Mercedes-Benz has today unveiled the Vision One-Eleven, a fully electric futuristic concept car that pays tribute to the series of C111 experimental vehicles made in the 1960s and 70s.
Like all concepts, the Vision One-Eleven is here to shock and leave us scratching our heads as to what exactly we're looking at. To put it simply, this is a high performance and radically-designed supercar.
The entire vehicle has been styled with a 'one-bow' motif in mind, as evidenced by its flowing silhouette from front to back, reaching a peak of 1170mm tall.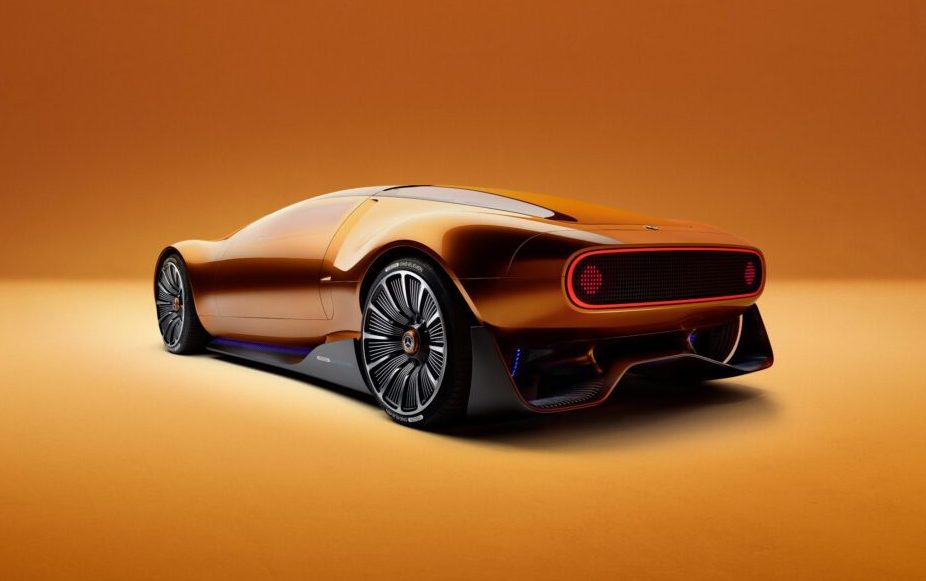 Much of the car's design is filled with throwbacks to the C111, including the copper-orange 'alubeam' paintwork. In true Mercedes fashion, gullwing doors have been fitted and feature camouflaged side windows which appear opaque from the outside.
More tributes to it's predecessor can also be found front and back, like the low-lying closed-off grille panel and twin foglamps, as well as the black rear panel with integrated brake lights. The panels are both external screens that can display messages to other road users in a 3D pixelated look. On the bonnet sits another homage to the concept of old in the from of two black air vents.
Things get a bit space-age inside, with the seats being wrapped in chrome-like diamond stitched upholstery, while the dashboard is an entire screen. Mercedes says the interior is more of a lounge than it is a car though, and we can see why with regard to its sculpting.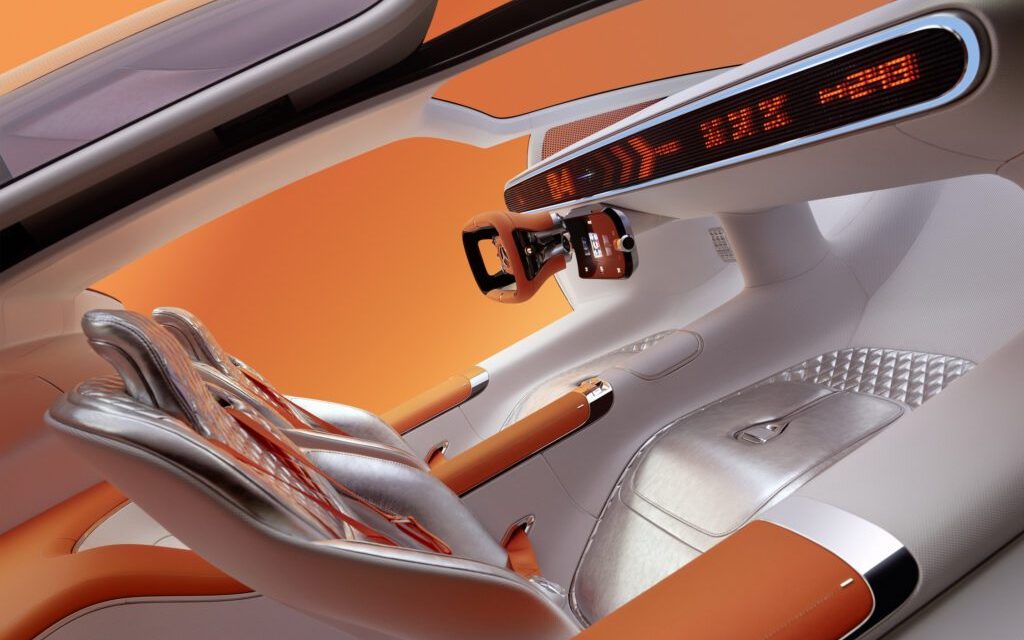 Vision One-Eleven is underpinned by new battery technology which features liquid-cooled cylindrical cells with a 'novel' cell chemistry, powering two axial-flux electric motors made by YASA that deliver a "whole new level of performance."
The axial-flux motors are lighter and more compact, one-third of the weight and size of current radial-flux electric motors. For those wondering, axial-flux is when electromagnetic flow runs parallel to the motor's rotational axis, while it runs perpendicular to the rotational axis in a radial-flux motor.
While you won't be able to buy the Mercedes-Benz Vision One-Eleven concept for yourself, the German carmaker is launching a limited collection of lifestyle products you can buy instead, such as a weekender bag, sunglasses, a hoodie, cap, and an iPhone 14 Pro phone case, all of which will be limited to 111 pieces each.