Mazda is launching two new model lines, both AWD SUVs, the CX-90 a range-topping replacement for CX-9, and CX-60 a four-variant hybrid and PHEV line-up.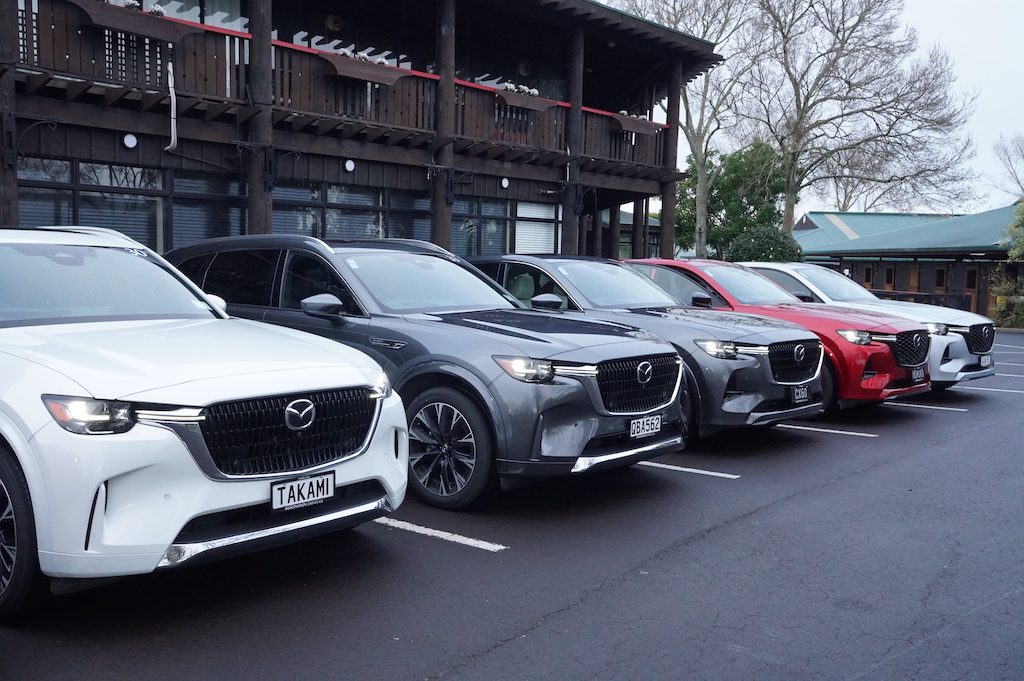 Once one of the local heavyweights, Mazda is struggling currently without many electrified options. Where Toyota has been going gangbusters with their hybrids, Mazda hasn't many and is being forced down an electrification pathway by government edicts. Now it is introducing its first PHEVs, along with new mild hybrids and a fresh IL6 engine in 48v mild hybrid guise for their range-topping CX-90.
Think of the 90 as essentially a seven-seat version of the 60. That's not quite the case but it's close. Both use the same modular large platform which affords different wheelbase and track sizes. The body of the CX-90 is slightly wider and taller, and of course longer to accommodate third-row seating.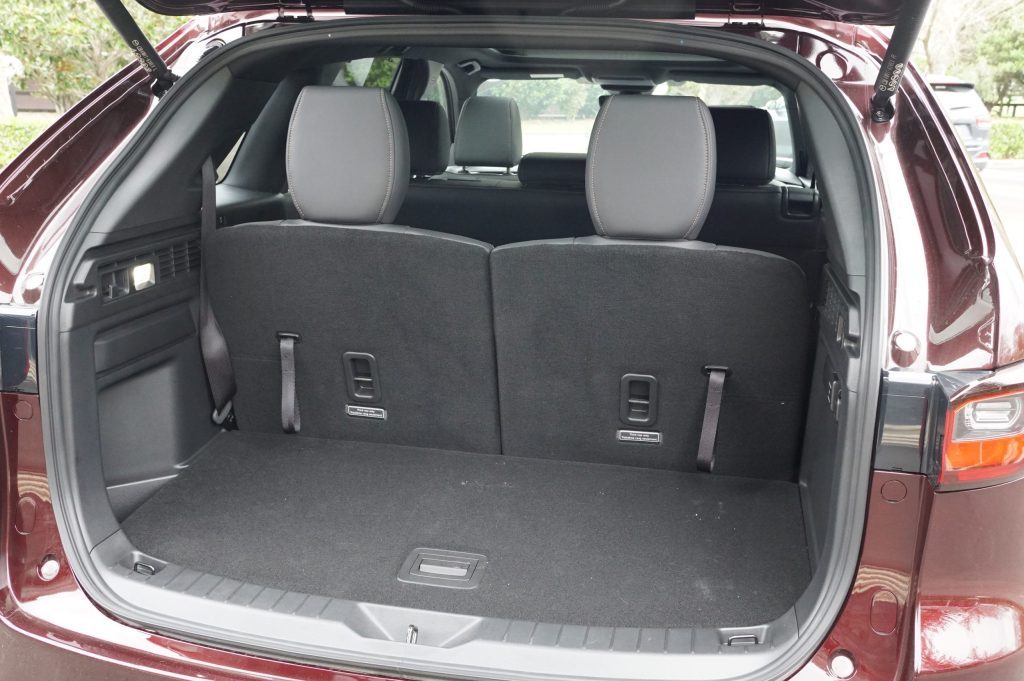 There are five new models in all, four in the CX-60 line-up, three being plug-ins, and one well specified CX-90 model which shares its mild hybrid inline six powertrain with one of the CX-60s, only with higher output. CX-90 replaces CX-9 as the range topper for Mazda. All of these newbies are all-wheel drive, though with a rear drive bias.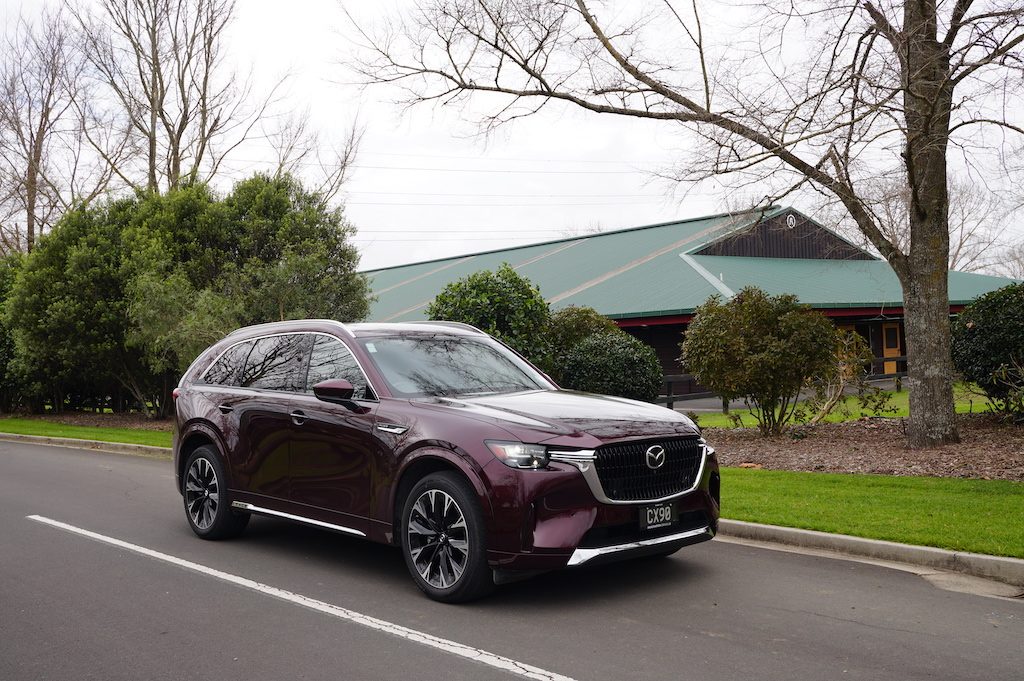 CX-90 is a high-spec Takami model featuring stylish two-tone leather upholstery, an uprated Bose sound system and a panoramic sunroof. Despite a sticker price of $92,990, $19k more than CX-9, Mazda has had the most enquiries for this model. Perhaps that's because it is a seven-seater, the third-row pews surprisingly generous and easy to fold away. Moreover, it's now the most powerful Mazda ever.
Dimensions are similar to those of CX-9, but it is slightly bigger and somewhat heavier. There's a compact motor integrated into the new eight-speed automatic transmission, along with a new in-line six-cylinder turbocharged engine that's mounted hard up against the firewall, imbuing the CX-90 with a near on 50:50 weight split. It can evidently also haul greater braked loads (2500kg) than CX-9 (2000kg).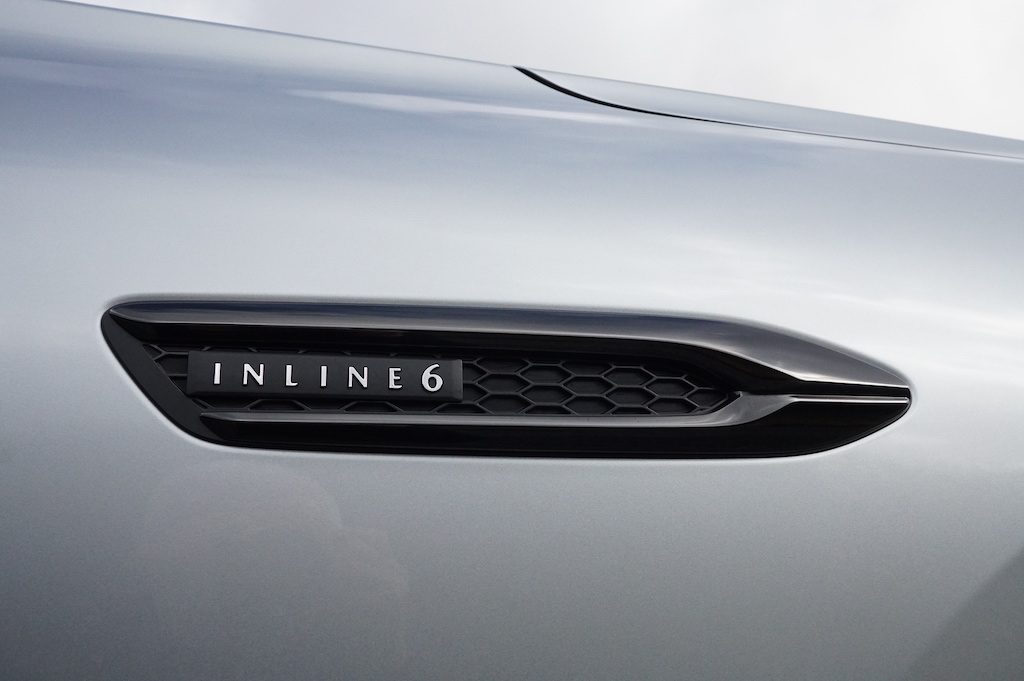 CX-90 uses the integrated electric motor mainly to boost it away from the line, and you can feel the urge this has from around 1500rpm in urban settings. Despite being heavier than the CX-60, the CX-90 is said to be as quick as the 3.3 version of the smaller Homura vehicle on account of it producing 254kW and 500Nm to the 60's 209kW and 450Nm. Both are quoted to reach open road speed from standstill in 6.9sec. The quickest of the bunch, however, is the CX-60 with the smaller engine (2.5L four). That's on account of its bigger 129kW electric motor. Overall output is 241kW and 500Nm and it can finish the sprint in a claimed 5.9sec. Its quoted mean fuel use is 2.3L/100km (54g/km CO2). It offers a WLTP-rated driving range of 63km from its 17.8kWh battery pack.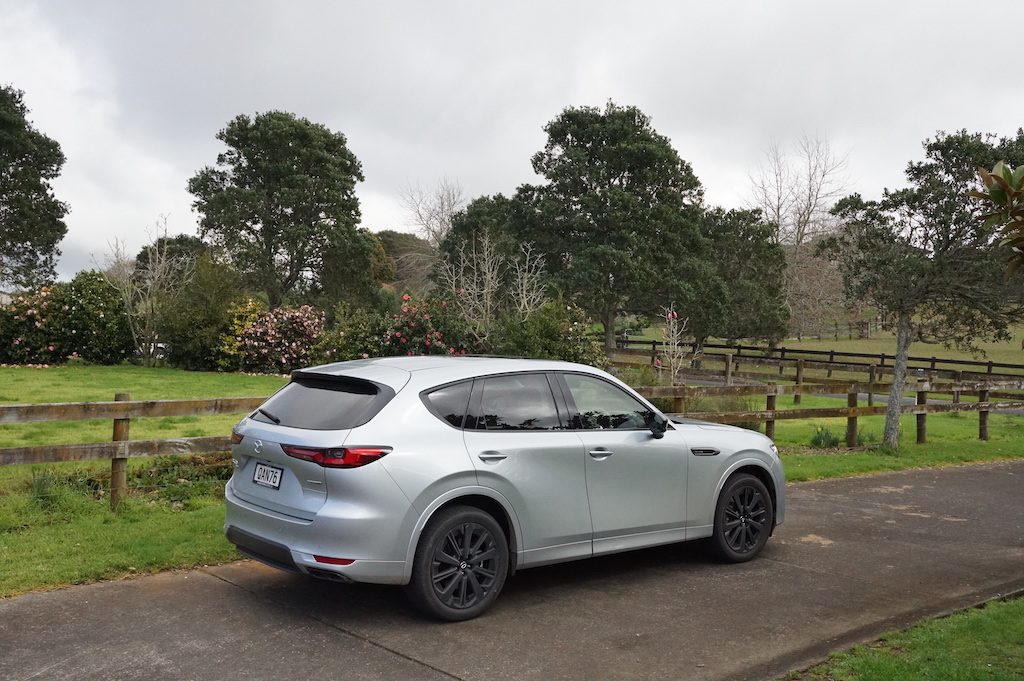 The Touring version of CX-60 costs $78,990 so is eligible for a $4025 rebate. But the Homura hybrid 3.3 ($81,990) attracts a clean car fee of $2875. This is a traditional petrol performance offering, while the Homura PHEV ($87,990) and the $90,990 Takami PHEV are the fee-neutral environmental performers. Both add a sunroof and heated rear seats to the Touring spec. Takami features white nappa leather trim and white maple woodwork.
Touring is likely to be the best selling CX-60 with its rebate.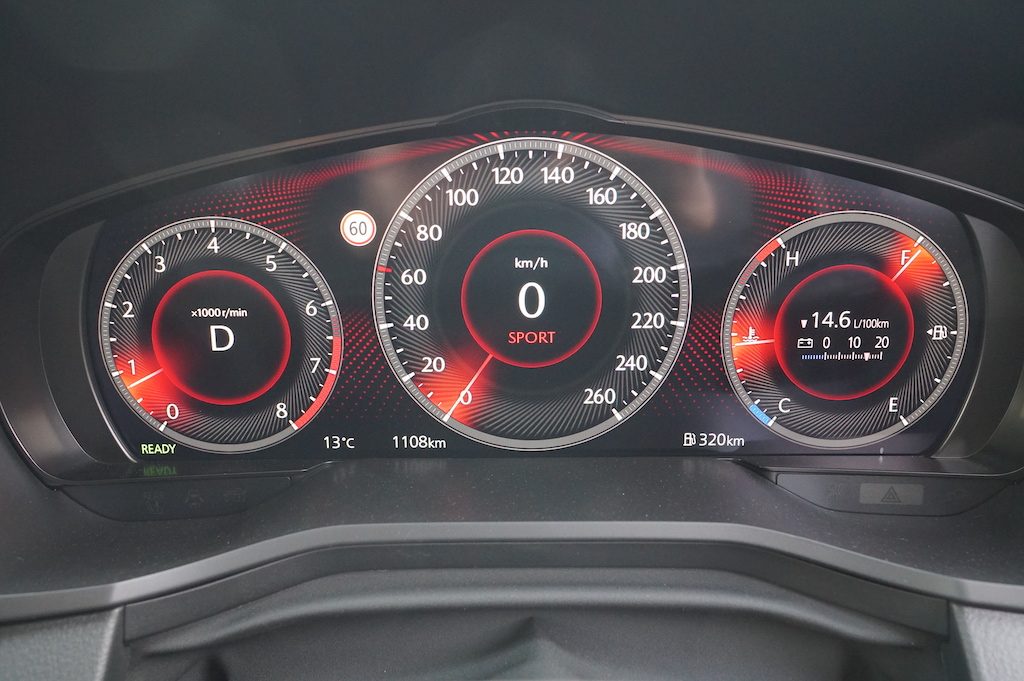 We drove both CX-60 and CX-90, each with the 3.3L IL6. This is a silky engine that sounds great, and works a treat in both models. The power kicks nicely from 2500rpm but because the torque is peaking down low, from 2000rpm, there's no need to rev this out that often. Using 2000-3500rpm is plenty. And we saw fuel use in the low to middling teens in both. Single figures should be possible with the mild hybrids. The new transmission is a beauty, an eight-speed auto. Paddles are on hand but aren't needed in either the Normal or Power operating modes.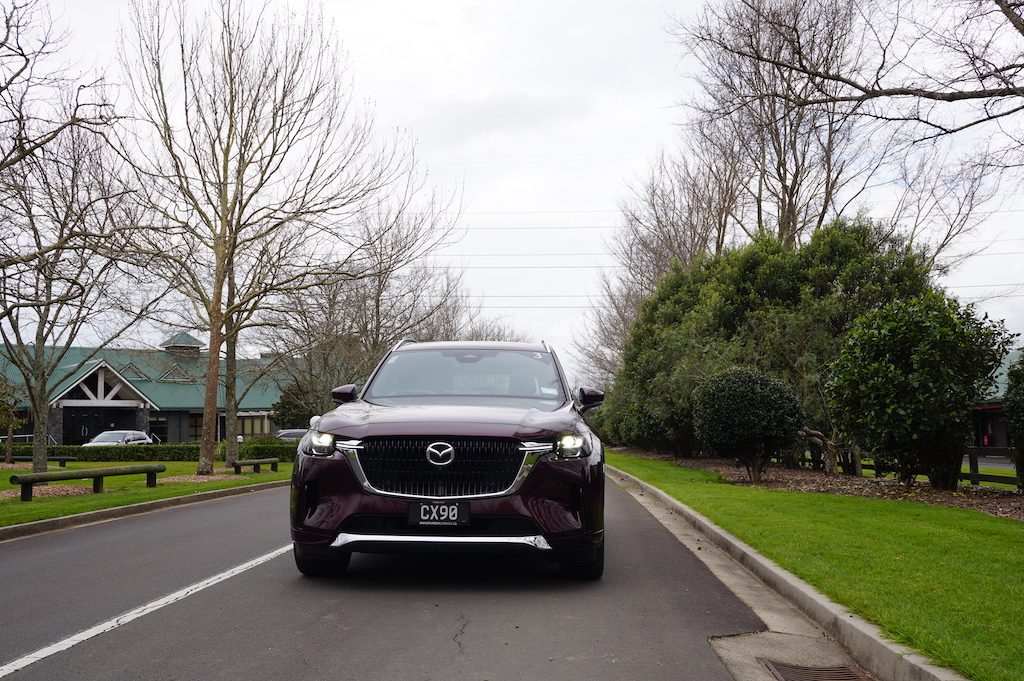 What's also appealing about both of these is the new Kodo styling, especially up front with the stacked headlights and black grille, and the nipped and tucked overhangs and big wheels. Inside looks stylish and premium too with leather trimmed seats and lots of quality soft plastic finishings.
And praise be; these are vehicles that don't rely on touchscreens. That's because there's a control wheel in the centre console and five main areas that you can delve into. Most Mazda owners will already be familiar with their operation. Even better, the HVAC system features a row of hard buttons below the infotainment screen. So turning on seat heaters or the heated wheel is simply a matter of pushing a button.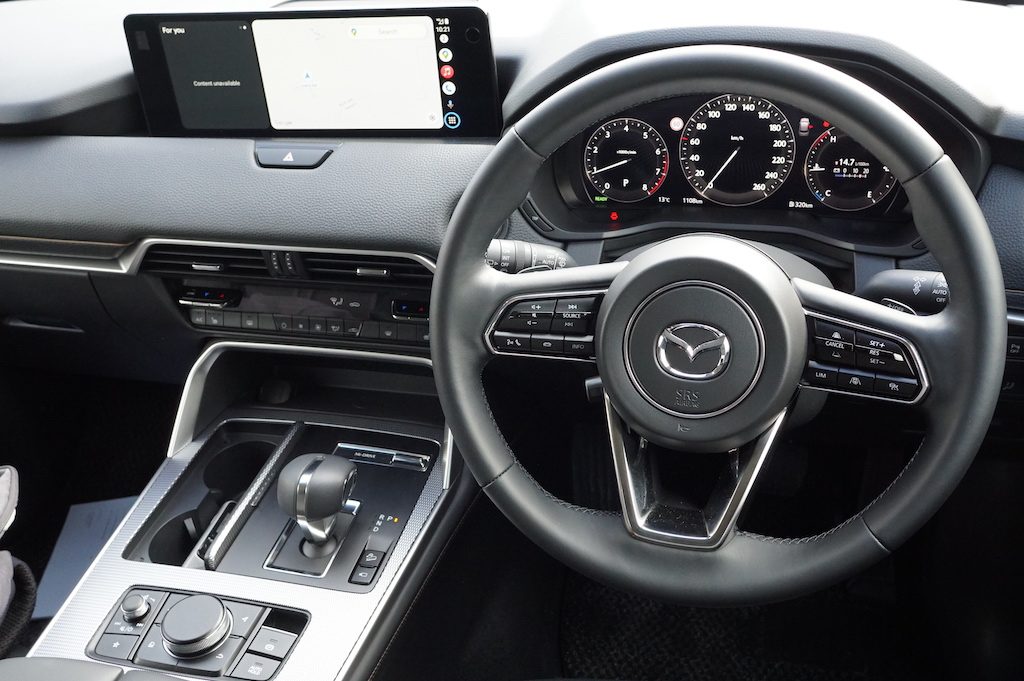 And on seats, these new Mazdas have a special new feature that automatically sets the optimal driving position depending on your height. In both, the position they selected for me was on high, and miles from the wheel. YMMV. Naturally, you don't have to use it! Once optimised by me, the driving position was fabulous, the visibility great. And on that, both feature a crystal clear minimalist head-up display that informs of the speed limit for the area and actual speed. The numbers are small enough that they don't interfere unduly with forward vision like some can. Nav instructions can also be displayed if you want.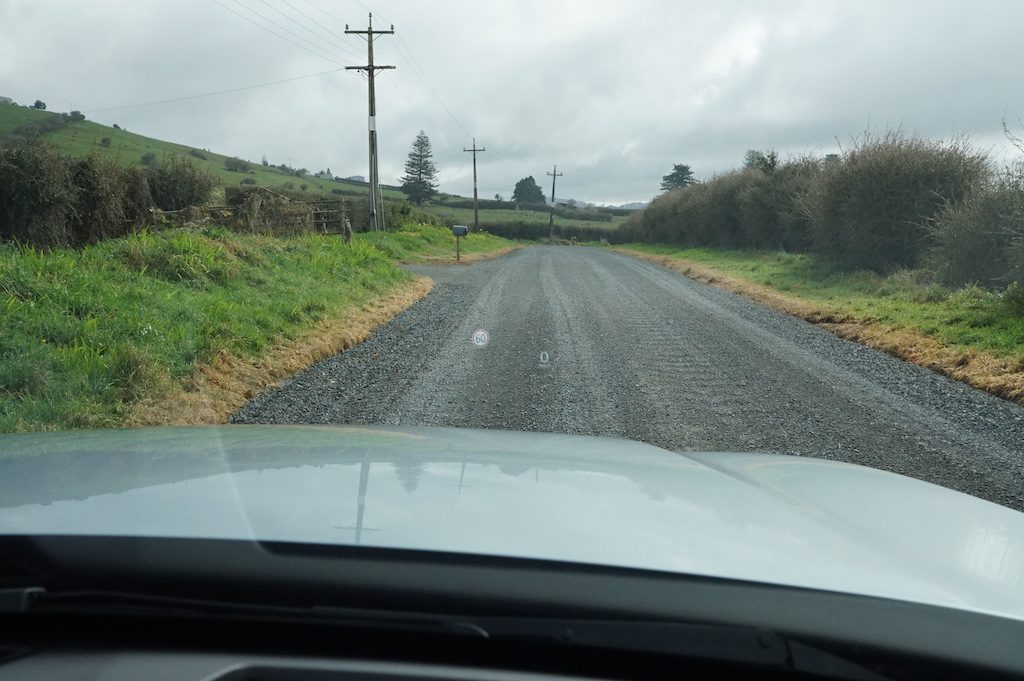 Of the pair, the CX-60 appealed slightly more but then it's more compact and lighter. Steering has plenty of heft while the ride and handling mix is well sorted. Helping are rear-biased AWD, an even front/rear weight split and Mazda's Kinematic Posture Control. Our rumpty back roads are nicely flattened by the fixed suspension. Both vehicles are quiet on the go too. And that's despite plenty of decent quality rubber on both vehicles with big rims.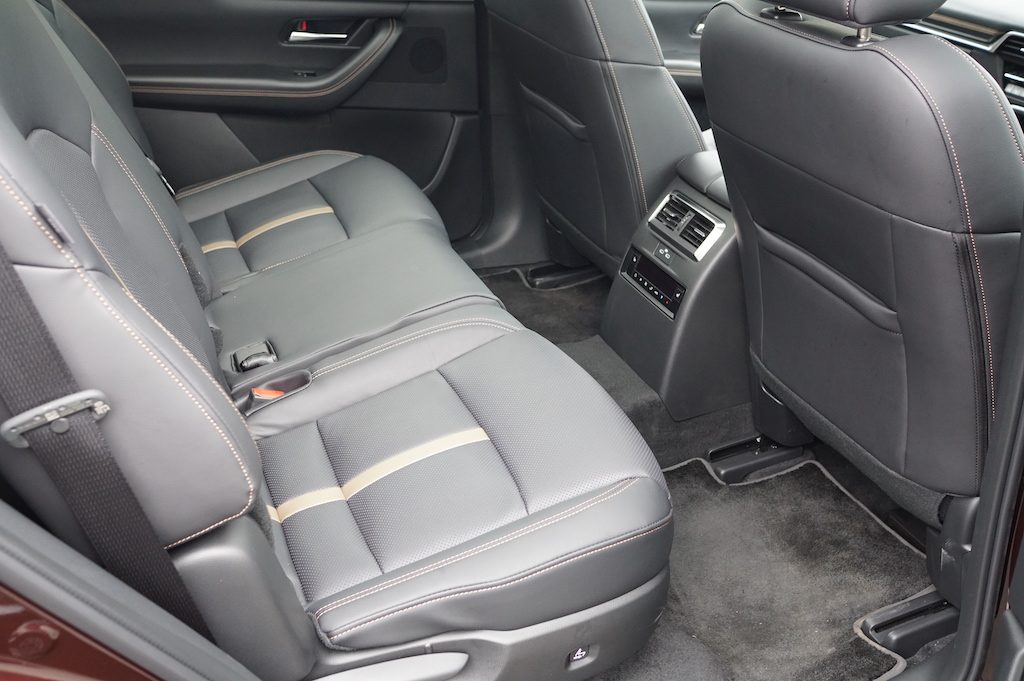 Out back, the CX-60 swallows 477-1148L of gear, and the CX-90 even more (608-2025L). Both have gesture control powered tailgates. Our run in the CX-90 was mainly in the dry, and it just feels a touch bigger and heavier. But both thread their way down winding roads in real style and are sure to give similarly priced Japanese and Euro offerings a run for their money, especially with their five-year warranty with five years of free servicing and road side assistance included in that.