Mazda's latest BT-50 is a different proposition from the Ranger-based utes of the past. Notably, its appearance is less polarising.
It's long been a point of interest that BT-50 sold about one-quarter as well as Ranger upon which it's based. That's because people never much liked the look, even after the facelift.
Things are set to change though. Locally Mazda hasn't said much about where its new third-generation ute has come from but most buyers will already be aware it no longer shares genes with Ford Ranger. This represents a break with tradition; Mazda utes had been based on Ford mechanicals for almost half a century.
Not anymore though and Mazda, noted for its styling chops, has another shot at getting the BT-50 back on track. Buyers seem to want a truck that looks tough, rugged, and up for, like, whatever. Even better if its name references a Lord of the Rings hero (that'd be Aragorn, the Ranger of the North, for those who don't recognise Tolkien references).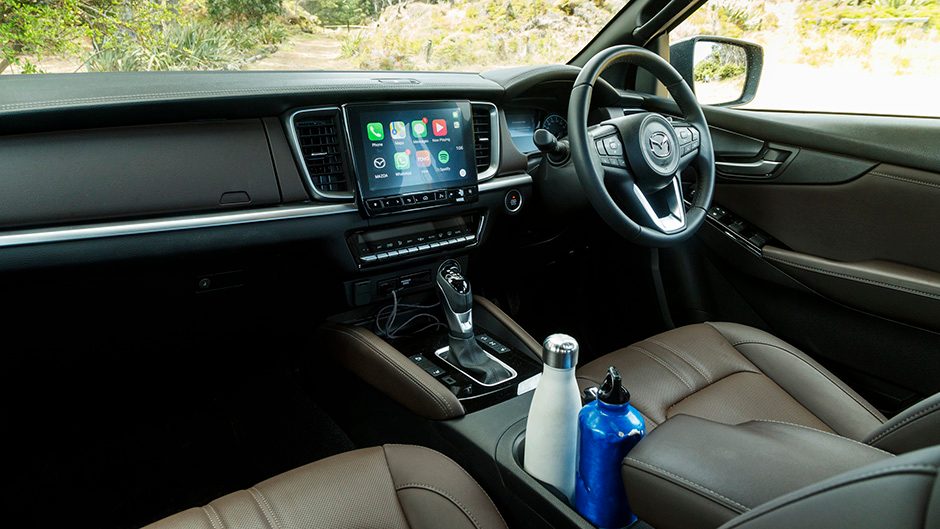 As most will be aware, the new BT-50 (which takes over from its nine-year-old forebear) shares its mechanicals with the latest Isuzu D-Max, which is no bad thing, on the whole. The two Japanese firms started to cooperate on this project in 2016 and the joint design launched here at much the same time.
Both utes are made in Thailand, as are the vast majority of one-tonners destined for our shores. They've both just gone through ANCAP testing, and produced almost identical results, each garnering five-star ratings. Helping is a between-seats centre airbag (one of eight) to prevent head clashes that often occur as a result of side impact collisions. And they're both chocka with other safety gubbins. In fact there's so much safety gear that warning bongs and steering corrections happen intermittently even if you're just quietly tootling along on a straight piece of road. Should you drive even in the general vicinity of a lane marker and the bonging begins. We nicknamed it the new Mazda Bongo.
Drive on the lane edge itself and a steering correction whisks you back to the centre of the lane. Being a wide vehicle, nearly 2m, it keeps you on your toes. But it's often a 'cry wolf' situation when you're not really doing anything wrong. Fortunately, if you pull to a stop, it doesn't take long to set the steering right – turn off the lane departure and keeping modes – and there's also a button on the right side of the wheel that cancels an autonomous steering aspect. But some steering bongs you just can't silence, forever trying to save you from your suicidal self. It means you never really get to grips with steering feel. Actually, with everything turned off, there isn't much anyway. Otherwise, there's just the 12.5m turning circle and 3.75 turns lock to lock to deal with, which is no different from any other 5m-plus modern ute.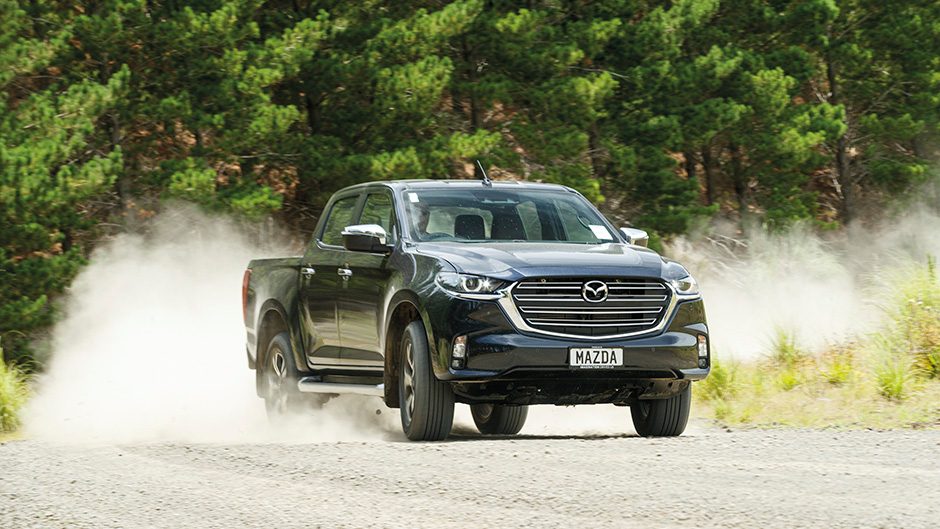 While there's plenty of commonality between the two Japanese-designed utes on the cabin side of the glasshouse, Mazda has worked hard to develop its own styling for the latest BT-50, with panels north of the A pillar all new and a front end that's increasingly more ute- or at least SUV-like, the grille resembling that of the CX-9. We reckon it's the best looking BT-50 to date, not that it would have been hard to improve upon its predecessors.
The powertrain's an improvement too, at least if you're looking for a bit more in the way of fuel efficiency (claims of 8.0 vs 8.9L/100km). Where it was once into double figures most of the time, this drinks typically in the high eights.
Power and torque are down marginally but then so is weight by almost 100kg, so no marked performance difference overall. The new mill is all done by 4000rpm, but slugs away down low, good for longevity and fuel use. It has the expected amount of turbo lag, no more no less. And for towing, it's still rated to haul braked loads of up to 3500kg. As to payload, we got a cubic metre of wood on the back, but only because we'd stacked it properly. And that softened the ride beautifully, as you'd expect.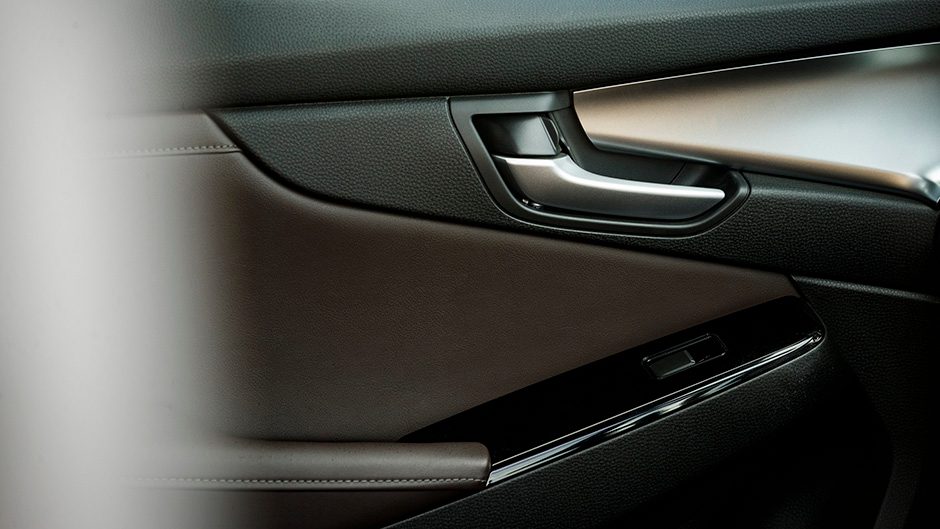 This is not the quietest diesel ever – like D-Max it makes an odd clicking noise on a dead throttle – but nor is it the noisiest. While it's not the quickest ute nor is it the slowest either, reaching 100 in just under 10sec and concluding a pass in 7.5sec. Those figures are actually a touch faster than those of its predecessor which couldn't break 10sec in five-pot trim. They'd be even better if the six-speed auto shifted a bit quicker.
There are other commonalities with D-Max too, including ride quality and handling, both of which are midpack. Where Ranger and Amarok seem best if you're after a relatively smooth ride for family use, D-Max and BT-50 are jiggly unladen over roads that could have done with a once-over a year ago. Progress with a payload is much smoother.
We took the BT-50 over our usual reference hill course and it's unlikely to upset Ranger, but providing you don't overcook the tyres, Dueller HTs, it gets round corners efficiently. You know you're nearing the limits as the tyres start to squeal their protest, at which time the ESP system swiftly intervenes with independent wheel nipping. Back off a touch, stay smooth with inputs and the BT cooperates well for a ute, better on more open, flowing corners.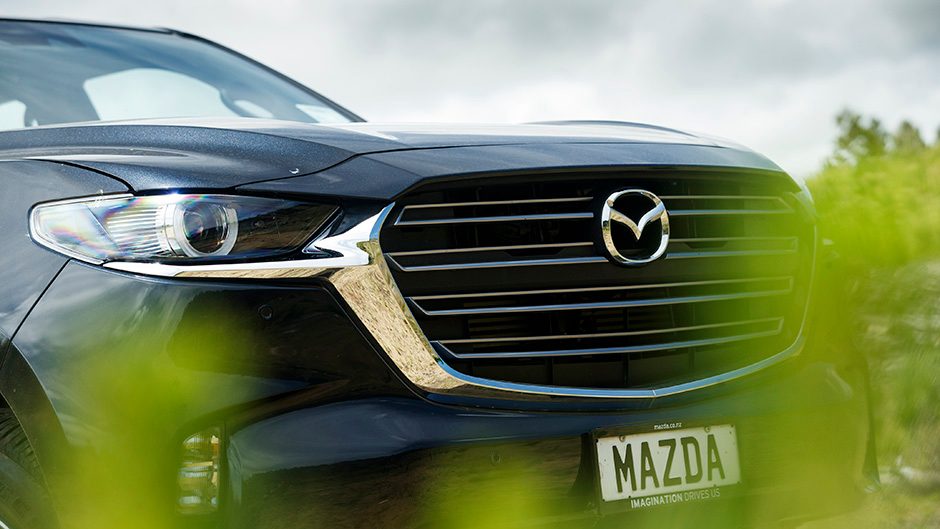 Compared with D-Max, the BT in Limited guise at least, seems a bit flasher than the similarly priced D-Max (which would be the base LX 4×4 variant) and that's probably because of its surprisingly appealing dark brown leather trim (and the lack of vinyl floor finishings). Otherwise, they share much the same gear inside, same infotainment screen with its vexing mute button on the wheel, and same instruments with info screen between tacho and speedo. That, by the by, is where you turn off all the safety bits and bobs. It takes some time rummaging in submenus.
Pricing is where the BT-50 range gets one over the D-Max. The Isuzu double-cab line-up ranges from $56,490 to $75,490 (in auto guise) whereas BT-50 runs from $47,490 to $60,990. The Mazda line-up is auto- and double-cab only, at least for the time being.
The Limited version you see here gets full leather trim, with a touch of arti-cow on the dash, a powered and heated driver's seat with a lumbar pump, dual zone air con, comfort entry and push button start with self-locking doors, 18-inch alloys, LED headlights, an infotainment system that caters to both smartphone types, satellite navigation, and even remote engine start for those bitterly cold Auckland mornings. A reversing camera and front and rear parking sensors help with berthing duties. There's also a tough deck to protect the tray, and side steps to aid entry. We'd have hoped for a hydraulic assist for the tailgate to ease the effort of lowering and raising it. The standard safety gear list is long, but includes items like AEB, collision alert, active cruise with stop and go, fatigue detection, traffic sign recognition, BSM, lane warning and keeping, RCTA, hill descent, hill launch assist, and trailer sway control.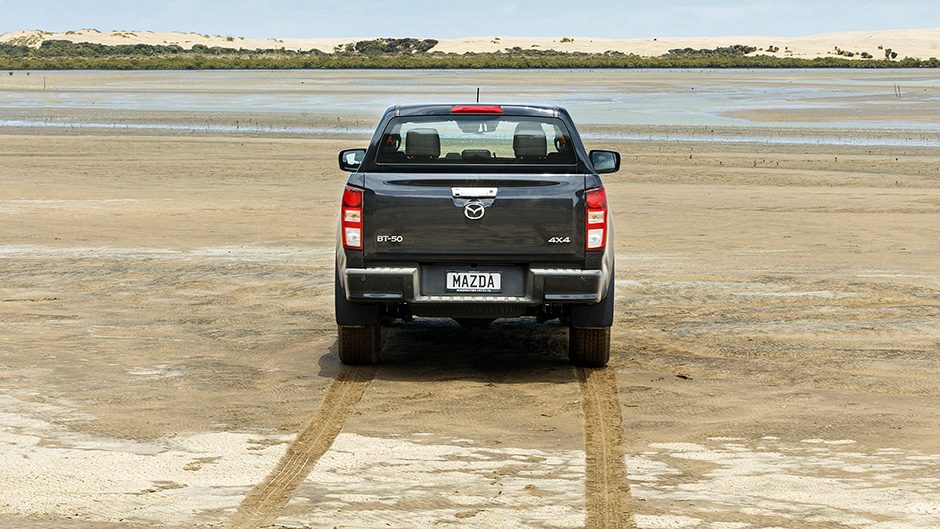 On paper, Mazda beats Isuzu for price; the Limited 4×4 goes for $61k (a small rise overall on the outgoing model) where the top D-Max, the X-Terrain, costs $75,490. Even the model below that, the LS Double Cab 4×4, is $68k. While that might seem like a big disparity, you'll likely be able to haggle a better deal at an Isuzu dealership.
The new BT-50 is a step up on its older namesake, with improved aesthetics, efficiency and safety, which should be enough for better sector penetration.
| | |
| --- | --- |
| Model | Mazda BT-50 4X4 Limited  |
| Price | $60,990 |
| Engine | 2999cc, IL4, T/DI, 140kW/450Nm |
| Drivetrain | 6-speed auto, on-demand AWD |
| Fuel Use | 8.0L/100km |
| C02 Output | 212g/km |
| 0-100km/h | 9.89sec |
| Weight | 2063kg |