It's 2023, carmakers are welcoming in a new era of fully electric model lines and waving goodbye to the large petrol-burning engines of the past. However, in an unexpected move, Lotus just unveiled a modern interpretation of its Type 66 Can-Am car that never was which it will put into limited production.
Lotus founder Colin Chapman was no doubt a pioneer of his time, having created some of the world's most successful racecars and developing technology that is still used both on the road and track to this day. But he never got to see any of that get put to good use in Can-Am, with the 53-year-old Type 66 design never leaving the drawing board until now.
It's fair to say that this once "lost Lotus" is by far one of the coolest-looking cars to ever leave a modern-day factory, with its entire body being sculpted from carbon fibre.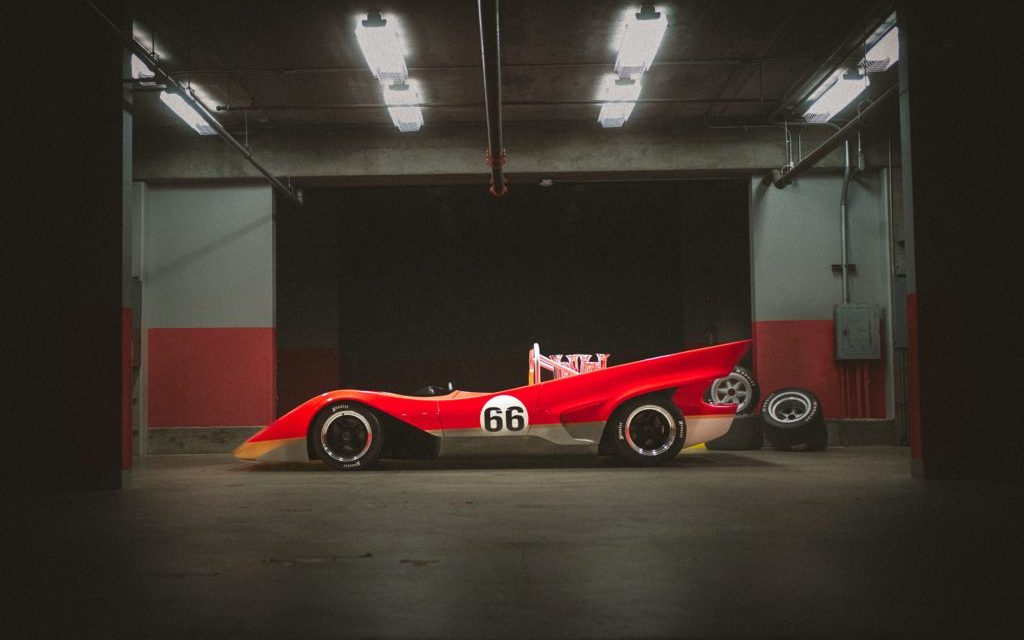 Thanks to today's computer-assisted design technology, the madmen at Lotus have been able to make the Type 66 produce more downforce than the entire car's weight at full speed. That's 800kg of downforce at 241km/h to be exact.
Behind the driver's compartment, you'll find a set of air intake trumpets shooting proudly into the sky – a distinctive feature on many Can-Am cars – which feed a 'period-representative' pushrod V8 tuned by Lotus to make more than 619kW and 746Nm of torque.
Behind the motor sits a sequential gearbox, while modern touches like a power steering system also feature, alongside an anti-lock brake system, anti-stall multi-plate clutch and a fixed rollover bar.
When translated to the track, the Type 66 is said to rival the performance and lap times of modern-day GT3 cars and could even be quicker on circuits like Laguna Seca.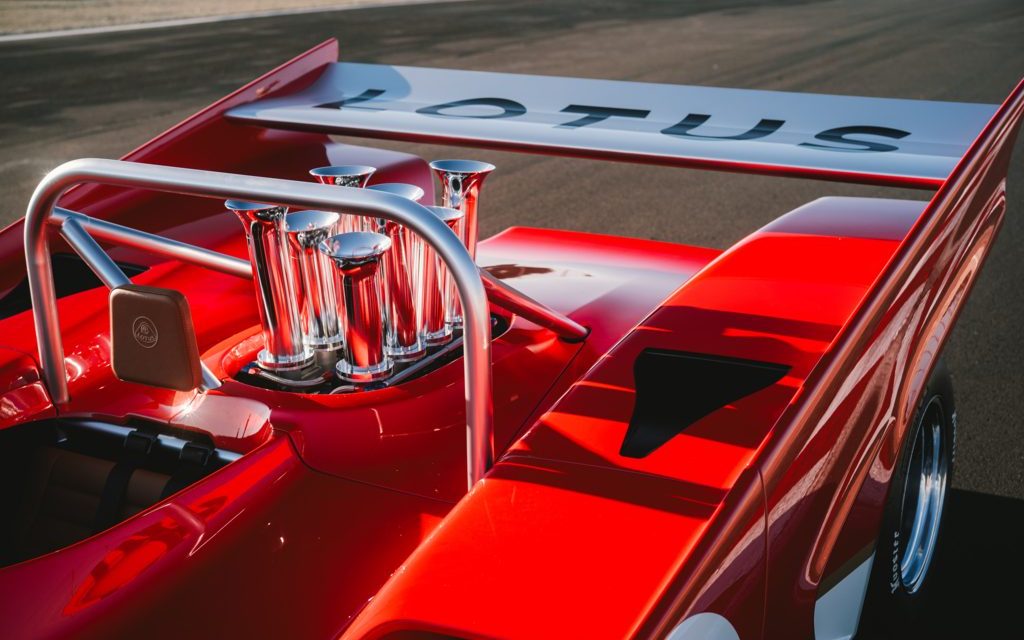 The chassis also shares similarities with past racers, thanks to its extruded aluminium sections, bonded joints and aluminium honeycomb panels.
As a final fitting touch, the Type 66 has been clad in a red, white and gold livery which pays homage to the colours found on many Lotus racecars of the 1970s.
Just ten of these imposing-looking models will be made, with each destined for the track only at a cost of over £1 million ($NZ2.15 million).