ANCAP has awarded the Lexus RZ with a five-star safety rating under its new 2023-2025 test criteria, making it the first car to do so.
The new car assessor has made it more difficult for vehicles to achieve high scores by expanding the breadth of safety aspects and test scenarios that are being tested.
Some of these changes include a greater focus on vehicle-to-vehicle crash compatibility, improved restraint design performance, better cyclist and motorcyclist detection ability, how well an occupant can escape from a submerged vehicle, and more.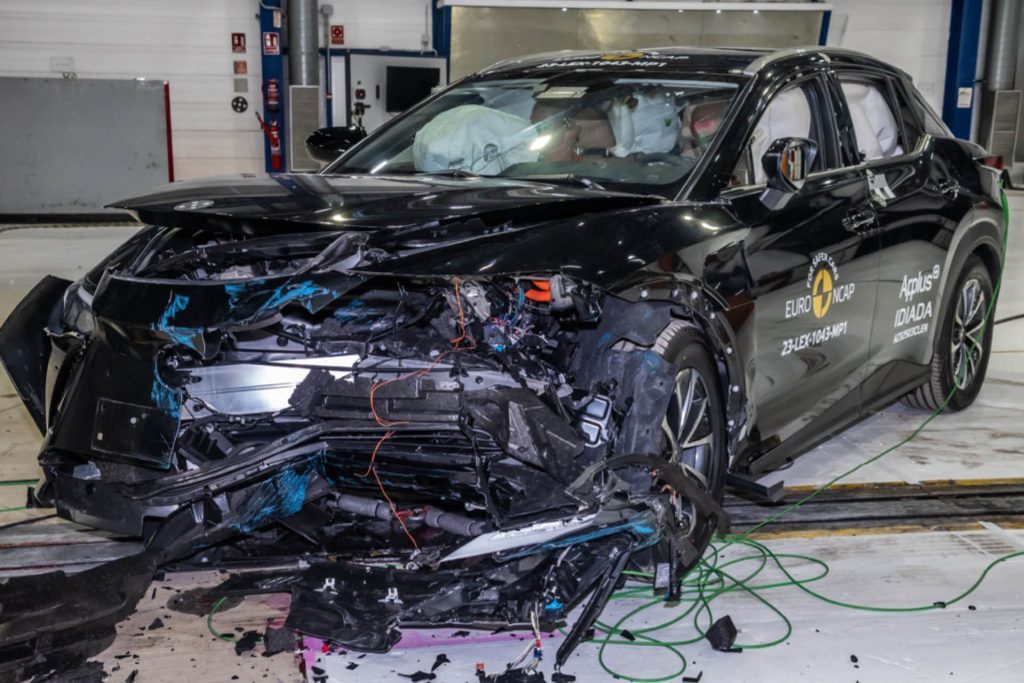 Score thresholds for a five-star safety rating remain the same as they used to, with 80 per cent or more needed for Adult Occupant Protection and Child Occupant Protection, while 70 per cent or more is needed in the Safety Assist category.
However, the five-star threshold for the Vulnerable Road User Protection category has increased from 60 to 70 per cent.
With regard to the RZ, it performed well when tested against the updated safety requirements, thanks to its ability to warn both front and rear occupants of approaching cyclists when opening their doors and preventing them from doing so if needed.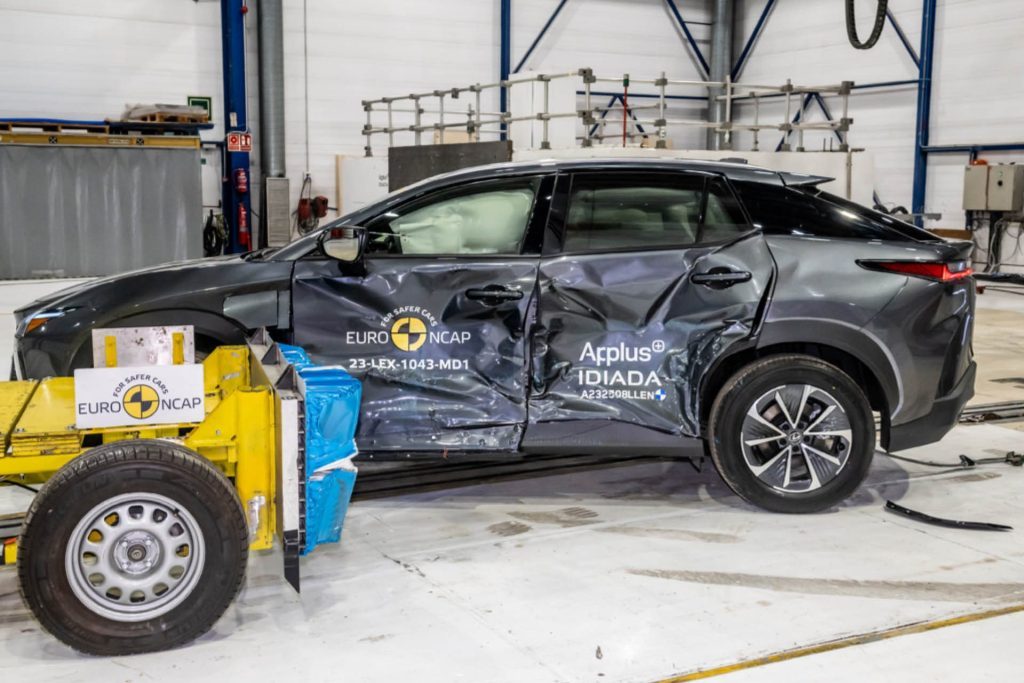 The electric Lexus also met ANCAP's new vehicle submergence requirements for door and window opening underwater.
In terms of driver assistance and safety features, the RZ showed 'Good' performance when tested against the new lane support and autonomous emergency braking scenarios.
Scores for the Lexus RZ included 87 per cent for Adult Occupant Protection, 89 per cent for Child Occupant Protection, 84 per cent for Vulnerable Road User Protection, and 84 per cent for Safety Assist, ultimately earning the model a five-star safety rating.