The iconic Mercedes-Benz G-Wagon is having a baby, with the German carmaker confirming plans to make a "little G".
Ola Källenius, CEO of Mercedes, told Bloomberg that the regular G-Wagon is set to get a "son or daughter" sometime in the near future, but did not announce the exact timing for the model.
A final name for the four-wheel drive hasn't been confirmed but the brand did release a teaser with a lowercase "g" and the vehicle's silhouette.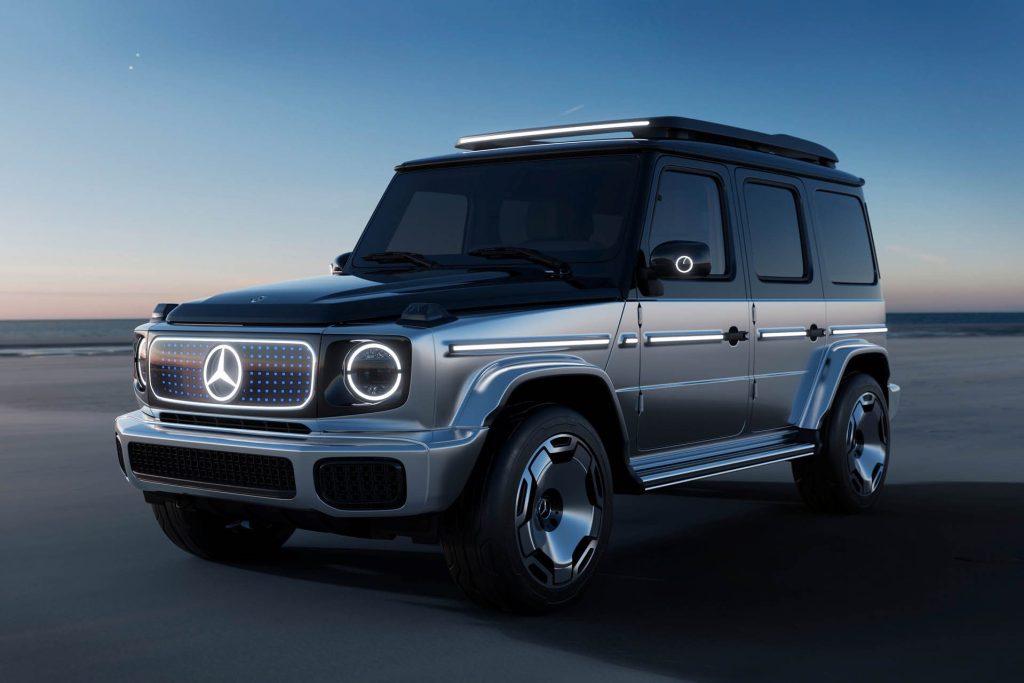 A powertrain has yet to be confirmed but it's possible the baby G-Wagon will ride on the same Mercedes‑Benz Modular Architecture (MMA) that underpins the Concept CLA Class we saw earlier this week.
That means it could feature an 800V lithium-ion phosphate battery. The system used by the aforementioned sedan is said to offer up to 750km of range, so although the new G may be small, it will also have legs.
Being smaller the model will be priced lower than the likes of the regular G-Class SUV, making it more affordable for those who don't live in Beverly Hills.