One of the most significant new vehicles for 2020, Defender has arrived in 110 guise and this P400 costs almost $140k. Has Defender lost its way?
Full circle we've come. Eighteen years ago I had my first day on the job with NZ Autocar and we went out testing four utes, one of which was a $55k Defender 110 TD5. On road, the Asian utes ruled but off road the Brit was the one to be in.
Fast forward to fateful 2020 and the new Defender is now on sale. It's a far cry from its long-of-tooth forebear. This one, a First Edition variant, costs $138k. And it's not the top model, that would be the P400X at $164k. That's right into Range Rover Velar and even Range Rover Sport money. It's also into Discovery territory. And if you had to liken the new Defender to anything in the LR line-up, it feels most like a Disco. Only the base 90 and 110 models sell for under six figures. So they're more like Remuera than Ranfurly tractors now.
Comparing the new Defender to the old is a pointless exercise as they're technologically on different planets. And maybe the new one should have been renamed Topender. For it has undergone a truly momentous weight hike – the 110 has put on 600kg compared with its namesake predecessor. And yet off road there's probably not much between them. The new model is in another universe altogether for comfort and refinement, however.
We heard last month how the Defender ate up Woodhill Forest tracks, so this month we checked out the penultimate P400, the First Edition model, and we drove it mainly on road. People spending $137,900 on their 110 First Edition Defender probably venture into the wilds on the back of an equally-expensive equine off-roader.
We'd be surprised if new Defender goes anywhere much further off-piste than a mountain access road to a ski field.
Two years ago, LR released a teaser of the new Defender which seemed to go down badly with owners. By the time the actual replacement arrived, the old school of protesters had either died off or given up on the hope that the new Defender would look just like the old one.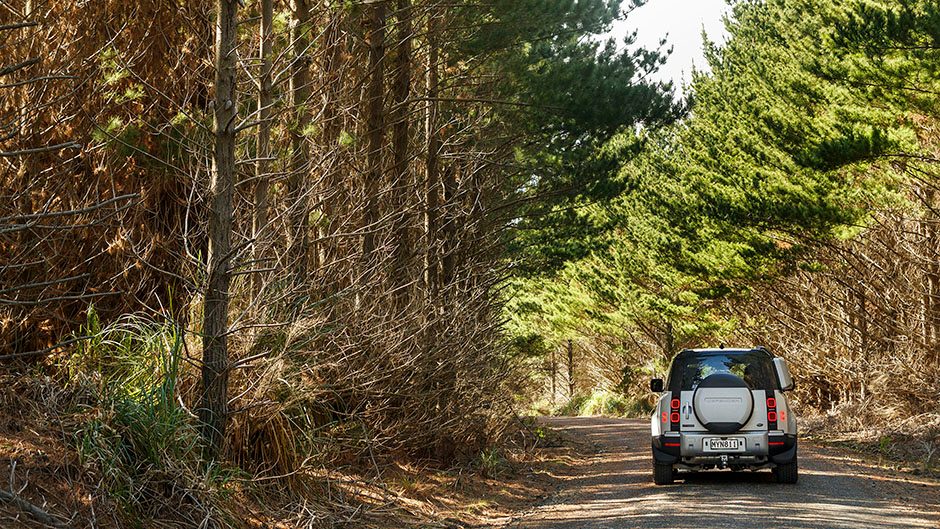 Anyhow, here it is, barely recognisable as a Defender, at least to my eyes. It still has bluff sides and a semi-upright screen so its aero figure (0.40) isn't flash. And the 90 and 110 nomenclature, those haven't changed. However, it is bigger, much. The old 110 was under 4.6m long and this is over 5m. Add a couple of jump seats in the hold area, and you can make it a seven seater.
The other reason it's more affected by gravitational forces is because it rides on a new platform. It's actually a heavily shored up version of the existing D7 longitudinal architecture most bigger LRs use. The body is also heavily reinforced with bonding and riveting, sits on steel subframes and then there's the air suspension which imbues the vehicle with 297mm of ground clearance and the ability to wade in almost a metre of water (900mm actually). It can almost swim then. And with the full Terrain Response 2 system which optimises electronics to the ground surface beneath, in auto this will likely climb any mountain.
But does all that mass make it a lump on road? Well, kind of, but kind of not compared with how it used to handle formed roads. Thank air suspension for that.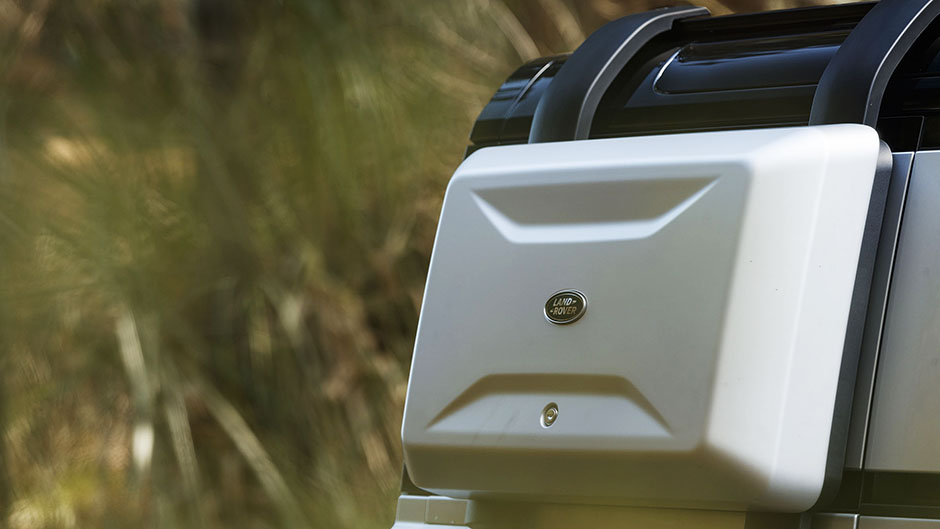 Even so both of the new examples I've driven on our regular hill road were all at sea right from the first corner, even in the dry. In the wet they were in a force five storm. And this isn't just a weight issue. It's because they're on rubber that's primarily designed for sand, mud, rocks and grass. On chipseal the Wranglers don't like to round up much at all.
As Kyle mentioned, the ESP chirps on and off like a light show. And for proof? We struggled to achieve optimal braking distances from 100km/h under 40m with both variants.
Still, new Defender is a far cry from the 110s mentioned earlier. Where the old codger was loud, windy, slow and breathless, the P400 is the polar opposite. You'll struggle to find any surface that raises in-cabin SPLs to over 70dB. We couldn't and it's almost Rangie-like in its ride quality. No kind of road carnage can upset progress; it pretty much flattens everything in its path.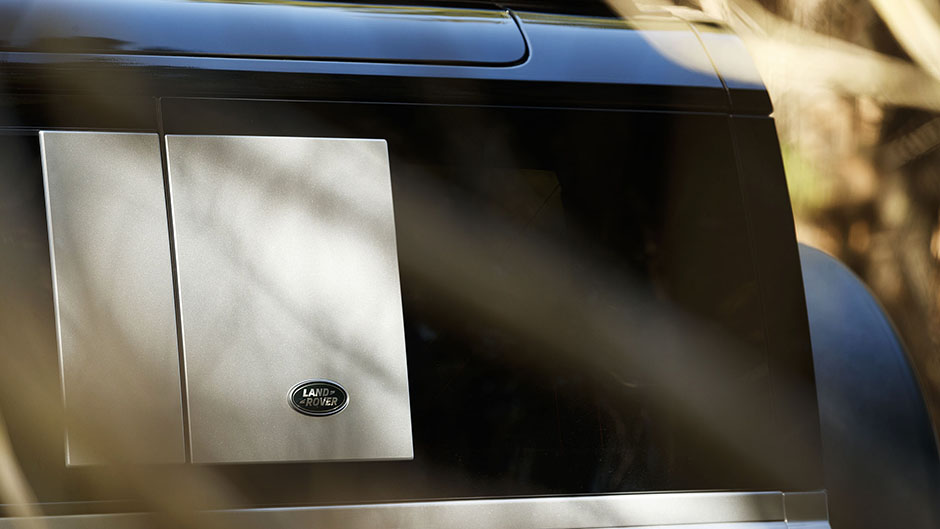 Off the switchback roads into more open countryside, this is a much nicer drive as well. There's a sense of flow that's absent in the alpine passes, the brake nipping gone.
Moreover, the new P400 long stroke inline six engine is a worthy partner. The mild hybrid features an electric compressor driven by 48v technology and it can harvest energy normally lost in braking. Mated with a twin-scroll turbo, it stop/starts seamlessly and is almost lag-free.
Not only does it make this heffalump hasty but it actually met its performance claim (0-100 in 6.4sec), unlike the D240 which didn't come within cooee. The transmission is excellent, and so what if there are no paddles? There's a manual gate if you're a control freak. The engine features variable valve timing and lift control, and the turbo kicks early so you can drive it off the bottom no problem.
That's just as well though because this has a taste for the top shelf.
Despite its mild hybrid status 14L/100km is the norm, low teens if you're trying. But then 2.5 tonnes pushing lots of air will do that.
What makes the Defender rather pleasant for the driver is the sheer lack of clutter, although why any vehicle costing this much doesn't get active cruise as standard is beyond me, especially in a First Edition offering.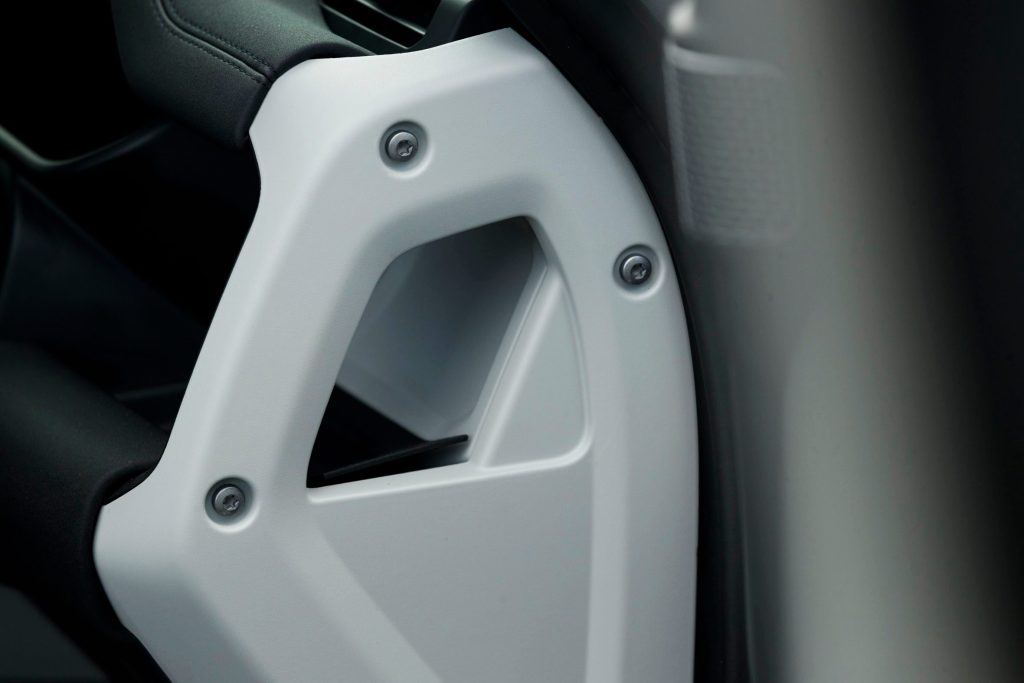 | | | | |
| --- | --- | --- | --- |
| Model | Land Rover Defender P400 SE First Edition | Price | $137,900 |
| Engine | 2996cc, IL6, T/DI, 294kW/550Nm | Drivetrain | 8-speed auto, all-wheel drive |
| Fuel Use | 12L/100km | C02 Output | 272g/km |
| 0-100km/h | 6.51sec | Weight | 2514kg |