With another year consigned to the history books, it's time to take a look at what we considered were the best bikes of 2019.
ADVs continue to be market darlings for good reason, offering a compelling mix of handling, comfort and versatility. They dominated the new model onslaught last year, and so two of the five finalists are from this sector.
Standard bikes continue to be popular however, Kawasaki's Z650 LAMS and the new supernaked CB1000R from Honda making the short list for consideration. It's similar in many ways to another finalist, Suzuki's reborn Katana. Both feature retro-inspired styling and long stroke, torque rich superbike engines from the noughties.
Kawasaki continues to get things right at the entry-level end of things, and the Z650 LAMS is proof positive of that. With its new lightweight trellis frame and power-restricted but torquey motor, this goes really well for learners. It can be easily derestricted after getting your full licence too, with only a throttle limiter to remove. Brakes tended to be undercooked on previous budget Kawasaki middleweight roadsters but that's no longer the case, and you get ABS as part of the $12,495 price here. It's amongst the best LAMS bikes on offer at present.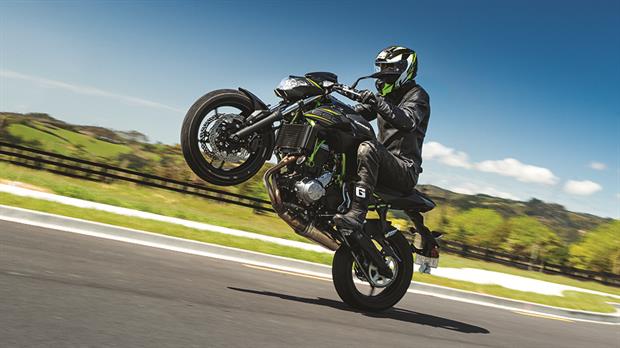 Suzuki's Katana is the more retro of the two bikes that hark back. I rather liked this quirky looker because I owned the original Katana 1100 which went like stink but did little else well. What the old bike donated was the unusual design aesthetic. Everything else about the modern Katana is in another league of vastly better, especially how it rides and handles. While the tank is tiny, the turning circle awful and dials not that legible, the good bits compensate. It's super-quick, hauls off the bottom well, has great brakes, a nice riding position, and the price is right.
Honda's Neo-style CB1000R Katana rival is also retro styled, but in a more modern way. Its engine also feels muscular at modest revs. Performance is similar to Katana's; they're both bloody fast. Suspension components are also nice and, unlike Katana, this gets ride modes. The standard exhaust isn't much to look at but sounds the part. There's little to choose between this and the Katana, the latter slightly less expensive. They won't be for everyone but both make rapid and competent all-rounders that look different.
As to the final pair, it's down to two ADVs, BMW's F 850 GS, and KTM's 790 Adventure S. I'd be happy to ride away into the sunset on either. There were actually two F GS models that launched from BMW last year; the other being a less expensive detuned 750 version. For performance, there's nothing much separating the 850 from the 750, but the former is better specified. On the other hand, you can save a few grand by going smaller. Both are totally new, with fresh engines and frames, a new look.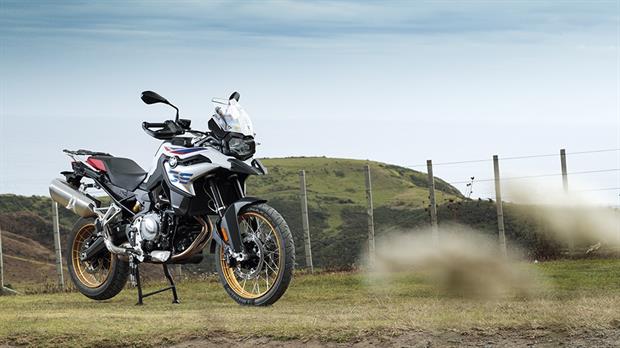 The 850 isn't inexpensive but for its $26k price point you get a bidirectional quickshifter, electronic rear suspension, cruise control, and heated grips, all perfect for the big tour. The new engine sounds more feral, and goes hard. Comfort levels are stellar. It's still on the heavy side, and that, along with its higher price are why it was ultimately edged by KTM's 790 Adventure S.
We like that it improves on the general middleweight ADV breed. There are genuinely innovative design concepts here, like the low-mounted fuel tanks (plastic enclosures sited either side of the engine) and a low-set seat, making it easy to swing a leg over. Almost all ADVs are tall and therefore difficult to mount; this isn't. It looks the part too, whereas most of the breed appear tall and gangly.
And yet the 790 Adventure still boasts good ground clearance for off-road work, plus it's lightweight at 210kg which makes it less imposing to newcomers to the sector. As a result, it's also slightly quicker than the opposition, if not with quite the low-down grunt. Electronics are easy to fathom, as is the clear TFT screen. KTM has been producing off-road machinery since forever, and it kind of all comes together in this bike, the NZ Autocar Bike of the Year for 2019. If you're an expert there's also the exotic R version with even more of an off-road mien.