Kiwis Marcus Armstrong and Tom Blomqvist were joined by Linus Lundqvist at Indianapolis Motor Speedway to complete the Rookie Orientation Program (ROP) on Wednesday, all becoming eligible to compete in May's Indy 500.
All three drivers finished the ROP test before lunch, with the requirement to run 10 laps between 205 to 210 mph, followed by 15 laps at 210 to 215, and finishing with 15 laps faster than 215 mph.
They then returned to the circuit after passing the program for further track time.
Armstrong completed 93 laps with a best average speed of 219.252 mph in the #11 Honda.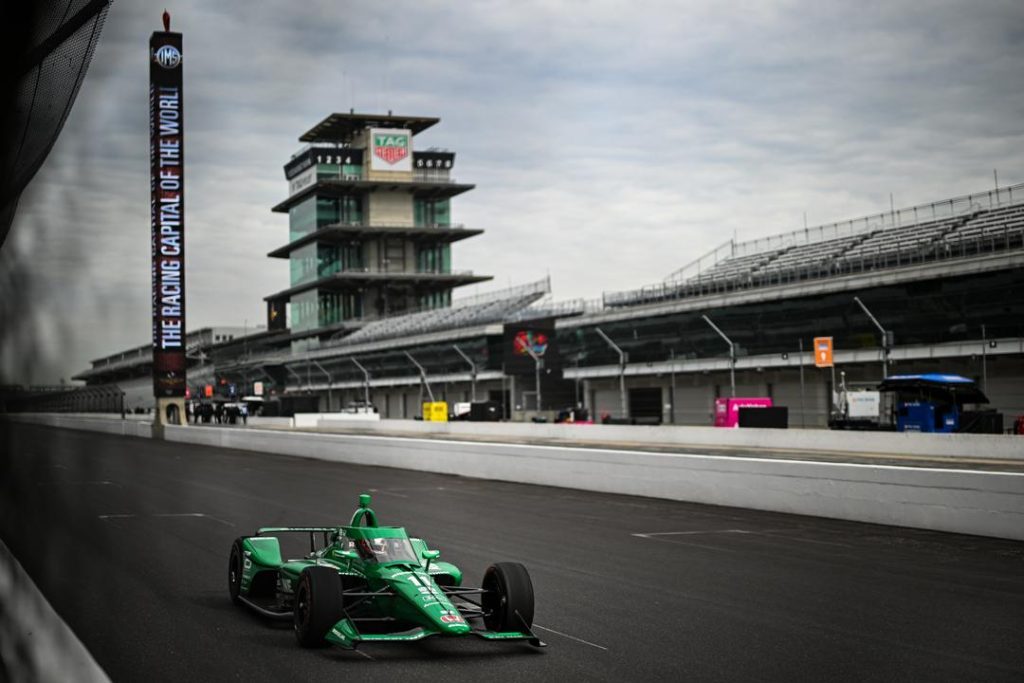 "I've enjoyed it a whole lot more than I expected," Armstrong said. "I'm not saying I didn't expect to enjoy it, but I think the intensity of it is pretty special and watching (in-car) onboards and on TV is one thing, but actually feeling how the car moves and how the wind affects you and the tiny details of this place – and Texas – has kind of given me so much enjoyment."
Blomqvist said: "There's a bit of a relief, but I still anticipated it being something I would get through. It shouldn't be that much of a challenge, and at the end of the day, I'm coming here to try and compete for victories in the future. But it's all part of the process, and I've also read this is something of a tradition that has been around for a long, long time.
"But it's definitely rewarding to know that you can do it, to know that it is possible because you're going so fast around here. I'm so fascinated by how your body and how your mind processes everything and slows things down. At some point, you don't feel the speeds that you're doing. I keep saying that it's one thing driving around by yourself, right?
"Come May, it's a steady 32 other cars that you have to navigate your way through and manage with traffic and all the racecraft, so that's another thing. Just baby steps."
All three drivers also completed an oval test at Texas Motor Speedway earlier in the year.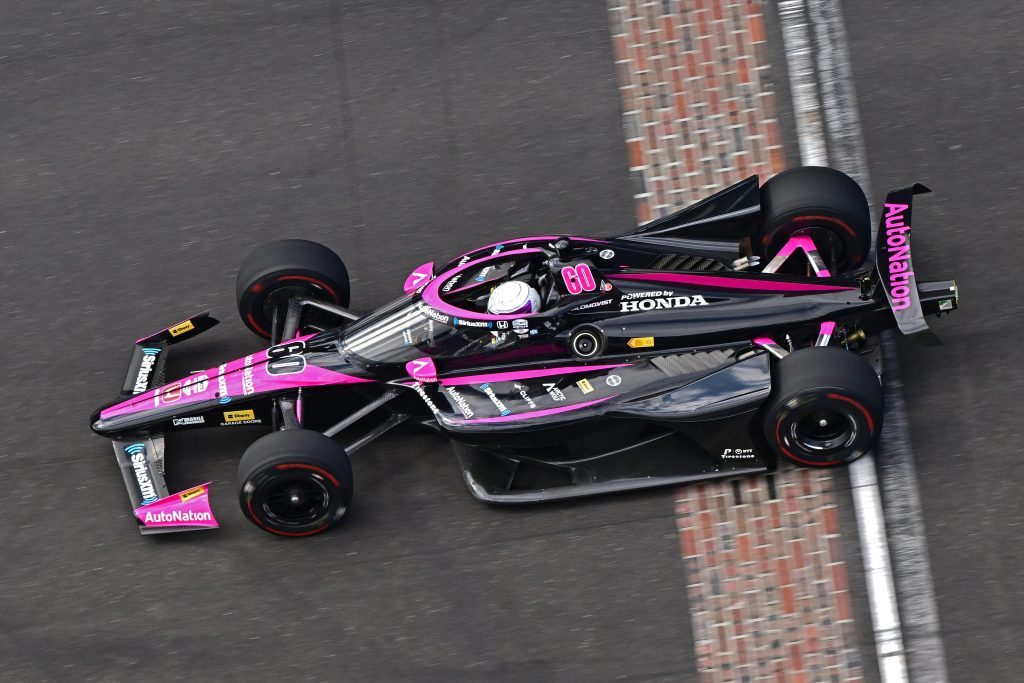 Blomqvist joins Meyer Shank Racing for a full 2024 IndyCar campaign, while Armstrong, who was 2023 Rookie of the Year, will experience oval racing for the first time after only competing on road and street courses this season.
It makes for a busy week for Blomqvist, who is also in action for Meyer Shank Racing at this weekend's Petit Le Mans.
NASCAR star and Western Spring Speedway regular Kyle Larson will be the next driver to complete the ROP, cutting his first lap in IndyCar machinery on Thursday (US time).
Larson will have the track to himself as he gains eligibility to become just the fifth driver to complete the Memorial Day weekend Sunday "double," where he will compete in NASCAR and IndyCar on the same weekend.