Someone told me last weekend they actually enjoy these kinda weekly stories.
Another person also mentioned my not-so-amazing photoshop skills. Like dude, you know how hard it is using Adobe on a computer that's as fast as Commodore 64?
But I've already made a name for myself for being terrible at photoshop, so I don't bother to improve.
And for the person that reads these, thank you.
Supercars Contingent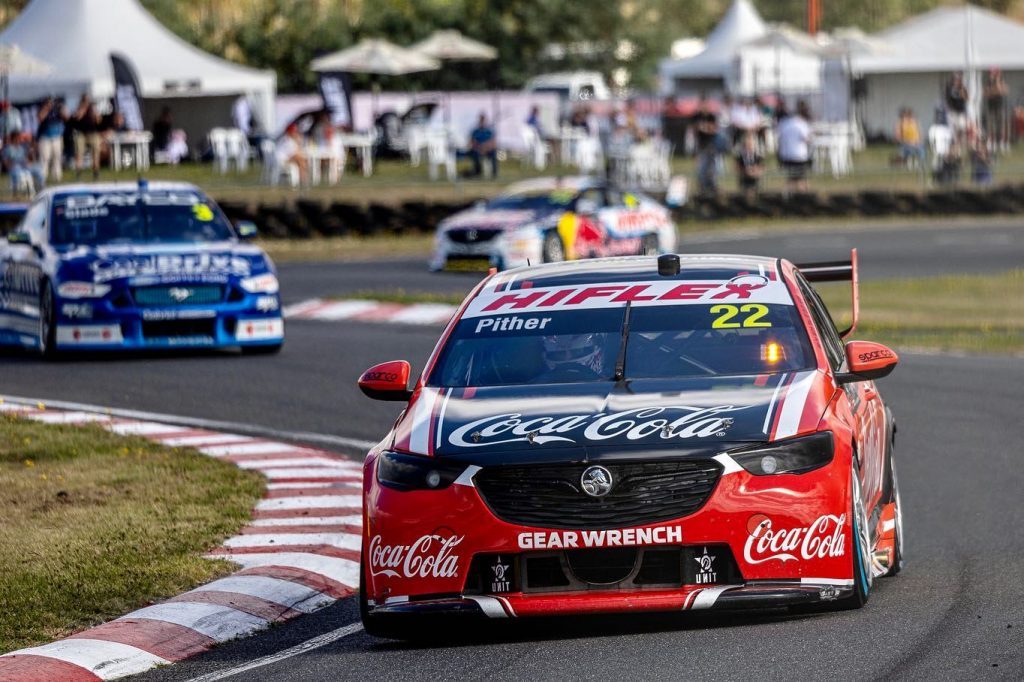 What: Supercars
Where: Perth, Australia
When: R1 SAT 10.40 pm | R2 SUN 4.00 pm | R3 SUN 7.45 pm
How to follow: Sky Sport
The hell puts on a night event in Perth?
Like, if a Kiwi is kicking ass in your own series, at least make the events at a reasonable time for us.
In any case, we Kiwi folk will have to stay up super late to catch this weekend's Supercars action.
The series heads to Barbagallo Wanneroo Raceway (Barbagallo sounds way cooler) for the first time since 2019.
Somehow, Shane van Gisbergen has never won in Perth before. But, at the rate he is going this season, that's almost certain to change this weekend.
Andre Heimgartner has also had little success here in a Supercar. Currently 18th in the standings, Heimgartner will be eager to return to top-ten race form.
And Chris Pither, who never gets enough love, last raced here in the Super Black Racing days.
He did surprisingly well that weekend, finishing an impressive P8 in one of the races.
Madeline Stewart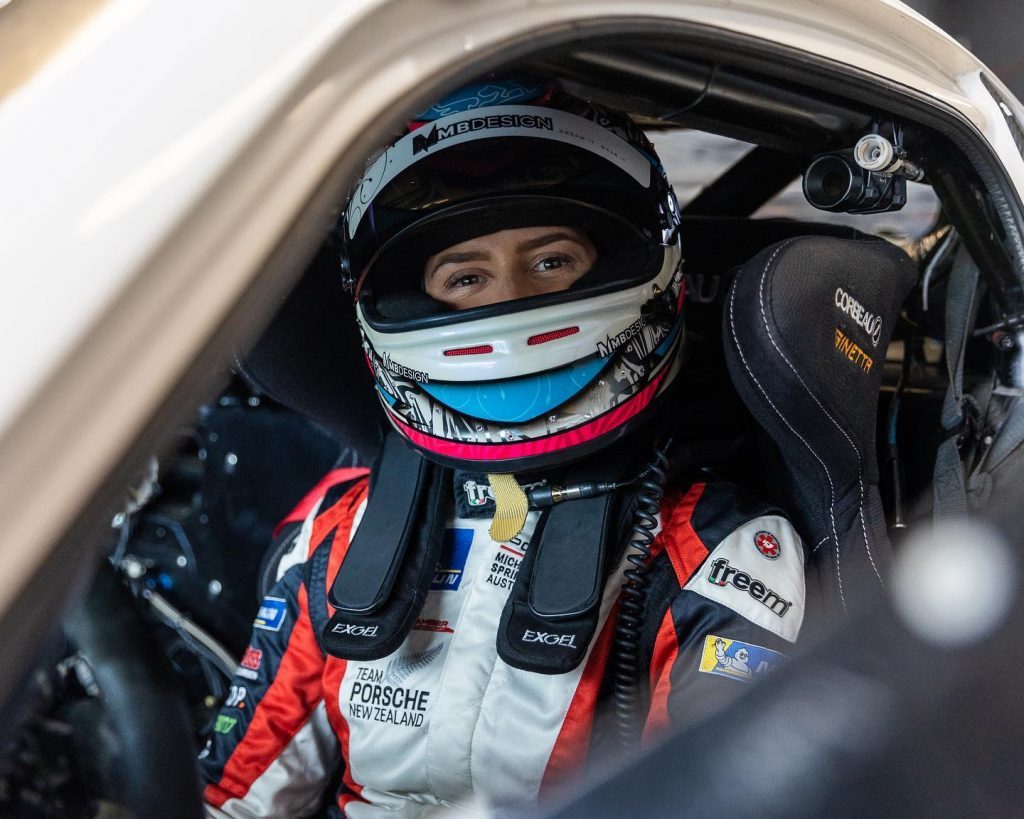 What: Radical Australia
Where: Perth, Australia
When: R1 SAT 7.45 pm | R2 SUN 1.20 pm
How to follow: Sky Sport
Not to brag (insert cool sunglasses emoji here), but, um, I've driven a Radical (same emoji goes here).
You can read about that day here.
I can assure you that they are really awesome, nifty race cars.
Stewart will be racing the No.82 SR3 this weekend in two 43-lap races.
Earlier this month, she was poised to return to the Bathurst 6 Hour, racing alongside fellow New Zealander Chris Holdt.
Unfortunately, mechanical dramas meant their weekend never got off the ground, and they didn't start the race.
Here's hoping for a change in fortune this weekend.
Scott Dixon and Scott McLaughlin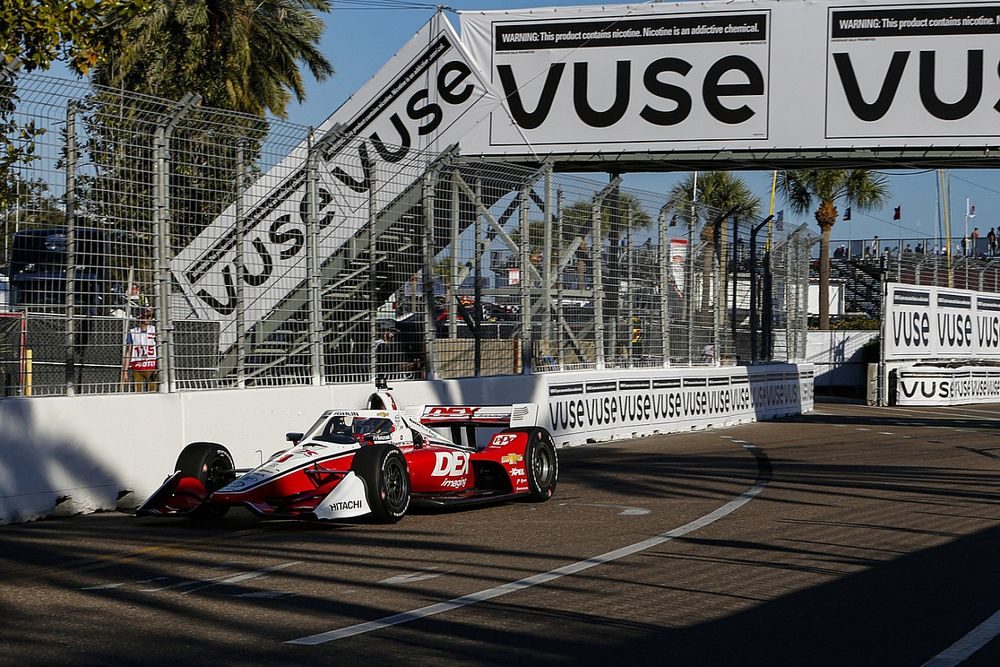 What: IndyCar
Where: Birmingham, United States
When: MON 6 am
How to follow: Sky Sport
Despite yet recording a podium finish, Scott Dixon is still fifth in the IndyCar series. His consistency to the start the year has built a solid foundation from which he can now attack a potential seventh series win.
What's better is IndyCar heads to sweet home Alabama this weekend, a circuit Dixon has had plenty of success on.
The first Grand Prix of Alabama was in 2010. Since then, Dixon has had nine visits to the podium at the track.
Amazingly, none have been wins.
He finished second four times in a row between 2010 and 2013.
Another podium will do his title aspirations just fine, but we all know Dixon wants to end that winless duck.
McLaughlin has one Alabama GP start to his name. He finished 14th in what was the first race of his debut IndyCar season.
After a win and a second to start this year's championship, last round's P14 at Long Beach was a stark reminder of how competitive IndyCar can be.
McLaughlin is still second in the championship and well in the title fight.
Hunter McElrea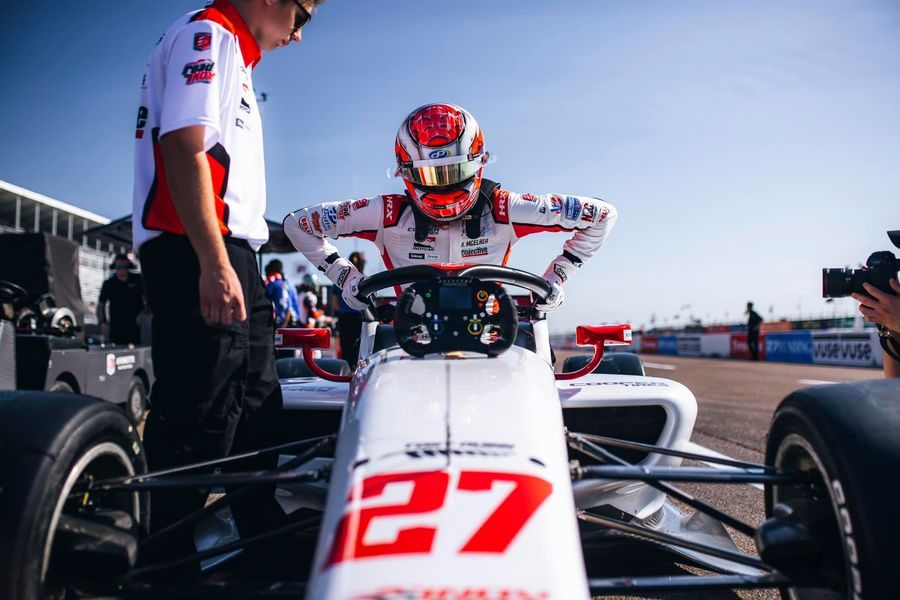 What: Indy Lights
Where: Birmingham, United States
When: MON 4.00 am
How to follow: IndyCar App
Why would anyone even want to be a racing driver?
Half the time it sounds like it sucks.
Take Hunter McElrea.
He had an incredible start to his first-ever Indy Lights weekend at St Petersburg, claiming pole by three-tenths and having a massive lead at one point during the race.
He truly must have felt on the top of the world.
But just one small mistake put McElrea into the wall, and he left the weekend with nothing really to show for his speed.
Nothing tangible, at least. Don't say motorsport isn't cruel.
But we caught up with McElrea after that race, and he understands the importance of moving on after mistakes. (Check that interview out here.)
His pace that weekend was sublime, and he proved to the field his inexperience means nothing.
McElrea has the confidence, the car and the talent to succeed in Indy Lights.
If he can string everything together this weekend, don't be surprised if he comes out of it with a winner's trophy.
Billy Frazer and Jacob Douglas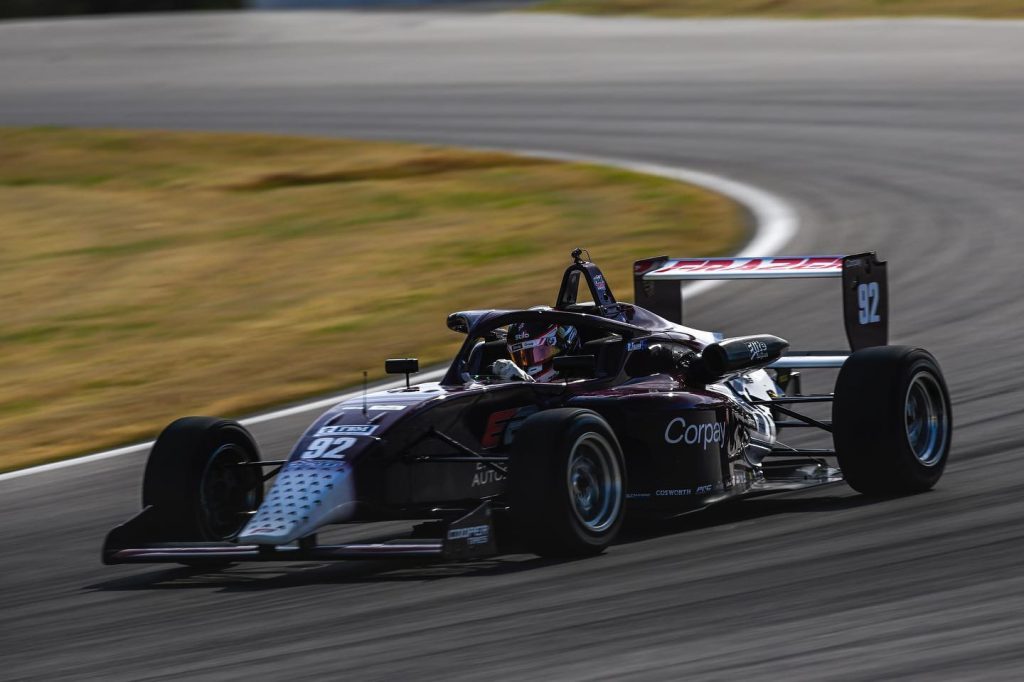 What: USF2000
Where: Birmingham, United States
When: R1 SUN 7.20 am | R2 MON 12.45 am
How to follow: Live Stream
Billy Frazer sits second in the USF2000 standings after a successful first round way back in February.
There he finished P2 (his first podium in the States) and P6 in a hectic weekend.
Heading into Barber, Frazer is buzzing with confidence.
"We got that first podium, and now we chase the first win," he says. "It's a pretty awesome situation to be in."
Frazer had a best result of sixth at the Alabama circuit last season.
It wasn't quite as a good of a start on the other side of the garage.
Kiwi teammate Jacob Douglas had a rough opening round, not helped by the fact he got his first taste if racing in the series on one of the more challenging tracks on the calendar.
He is 16th in the championship but no doubt eager to get his name up near the pointy end sooner rather than later.
Mitch Evans and Nick Cassidy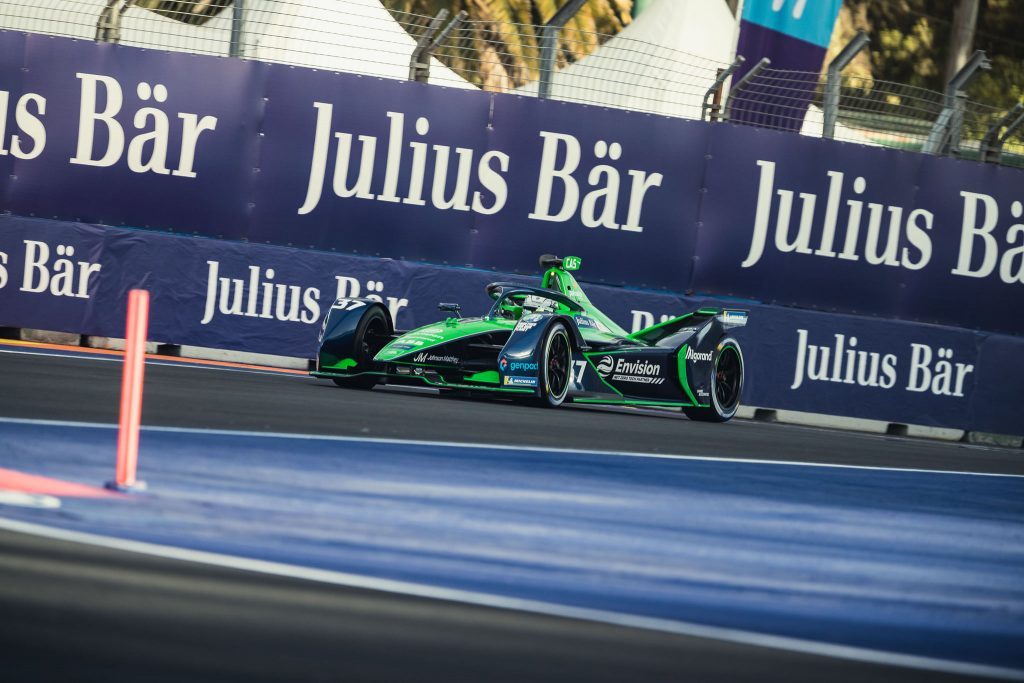 What: Formula E
Where: Monaco, Monaco (ha)
When: MON 1.00 am
How to follow: Sky Sport
Before Mitch Evans came to town, Rome was ruled by Romulus Augustulus (Classics scholars can fight me in the comments over who the last emperor was).
But we can all agree that Evans is now the real King of Italy.
Two wins in the city of Rome have thrust Evans back into the championship picture.
A win this weekend in his second home of Monaco will make Evans only the third Formula E driver to ever pull off a hat trick of victories.
"With no race in New Zealand, Monaco is the closest to a home race for me, so it feels even more special to race here and after a podium last year I want to reach the top step," he says.
Nick Cassidy's 2022 Formula E campaign hasn't yet found its groove.
He did pick up some points in the first Rome race but DNF'd in the second.
Cassidy is 14th in the standings. A big haul of points in Monaco could see him move inside the top ten.
Cormac Buchanan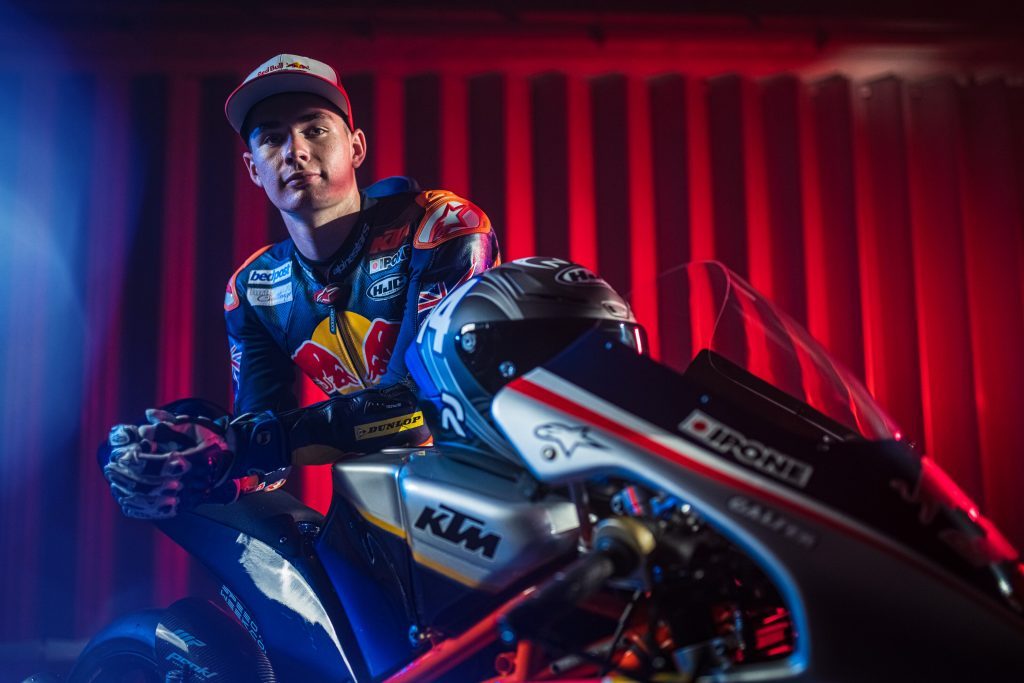 What: Red Bull Rookies Cup
Where: Jerez, Spain
When: R1 SUN 3.00 am | R2 MON 2.20 am
How to follow: Red Bull TV (it's free)
Young Cormac Buchanan's start to his second Rookies Cup didn't quite go to plan.
A positive test for the ol' vid meant he couldn't race in last weekend's opening round in Portugal.
Instead, Buchanan kicks his season into gear this weekend at Jerez.
He finished 22nd and 18th at the Spanish circuit last year, commendable efforts when you consider he is racing against experienced European stars.
However, Buchanan is well aware that 2022 is all about results.
Last year was about learning and getting to grips with the European racing style. Now he is ready to make a statement.
He was P8 in pre-season testing, admitting he still has more pace to find on the bike.
Earl Bamber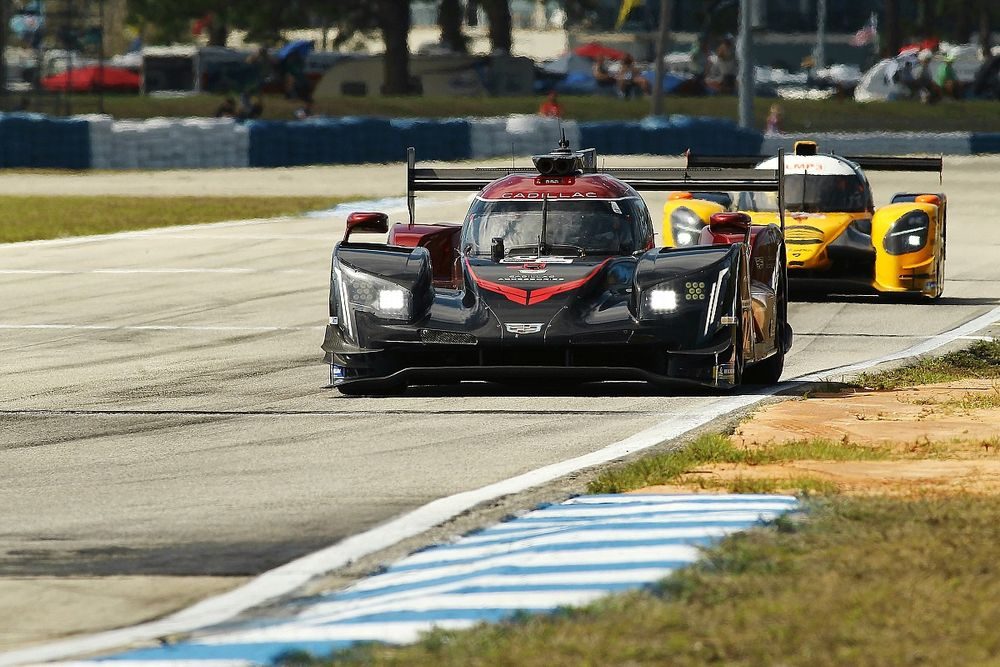 What: IMSA
Where: Laguna Seca, United States
When: MON 7.00 am
How to follow: Sky Sport
It's no surprise, but Earl Bamber leads the Daytona Prototype class in this year's IMSA championship.
Well, he and co-driver Alex Lynn lead the series.
Bamber and Lynn finished second in the latest race at Long Beach, a result they can add next to their 12 Hours of Sebring win the month prior.
Bamber's history at Laguna Seca is, again, unsurprisingly impressive.
He has three podiums in his four IMSA races here before, all driving a Porsche in the GTLM class.
His last IMSA race at the Californian circuit was in 2020, a race he won.
Bamber has been with his own motorsport team between IMSA gigs, helping the crew at GT events across Europe.