Toyota's new GR Corolla is not just all talk; it's all show as well.
Surprisingly, Toyota has taken so long to give the world's most sold car the GR makeover. The model is Toyota's sixth to get the treatment. But all good things take time.
Underneath the aggressive body kit you'll find the same 1.6-litre three-cylinder turbo engine from the GR Yaris. However, Toyota has increased the power output, giving the Corolla 224kW of goodness to play with.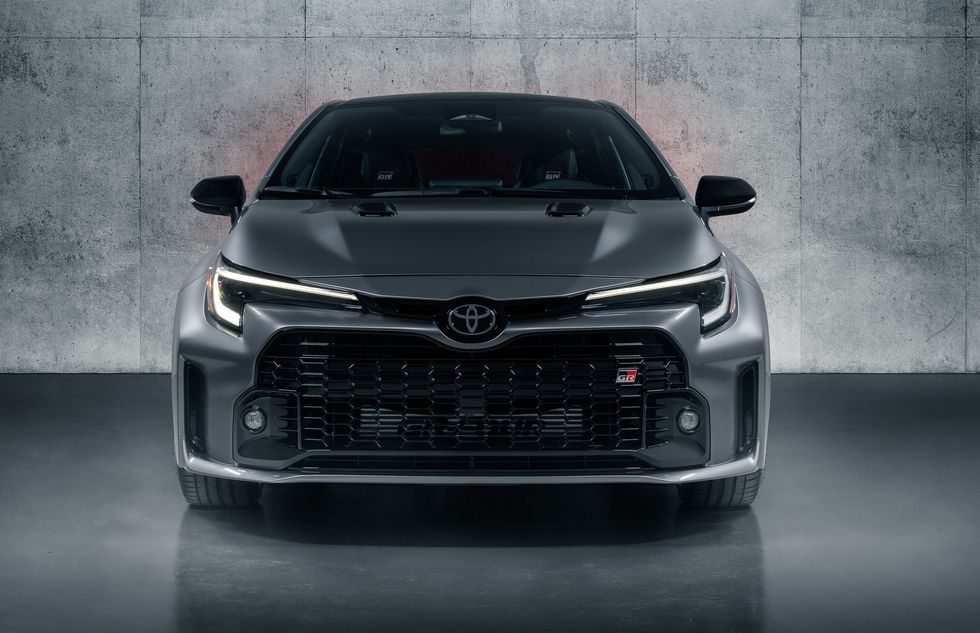 To reduce turbo lag, Toyota has put the turbo right in the exhaust manifold.
They don't give us 0 – 100 stats, though, which is a shame.
Both axles receive power thanks to a six-speed manual gearbox. Default settings mean power is split 50/50 between front and rear. But toy around with the settings and you can give the rear up to 70 per cent of all power.
"The first sports all-wheel-drive system in over 20 years," Toyota said.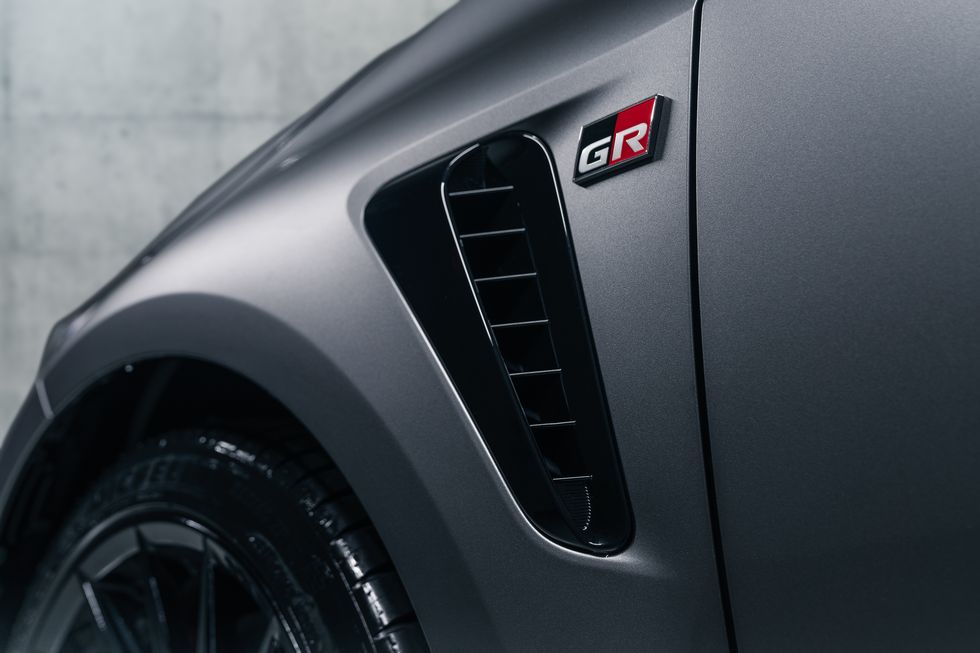 An electric handbrake is swapped out for a traditional handbrake, meaning Toyota wants you to do powerslides and drifts in their latest creation. Heck, Toyota introduced the car at their reveal show by drifting it onto a stage.
Slowing the car down are four-piston, 14-inch slotted front brakes and two-piston, 11.7-inch ventilated rear brakes.
Torsen limited-slip differentials on the front and rear axles give the car maximum grip through fast corners.
This truly is a track-inspired Corolla, which is a thought that just gets cooler the more you think about it.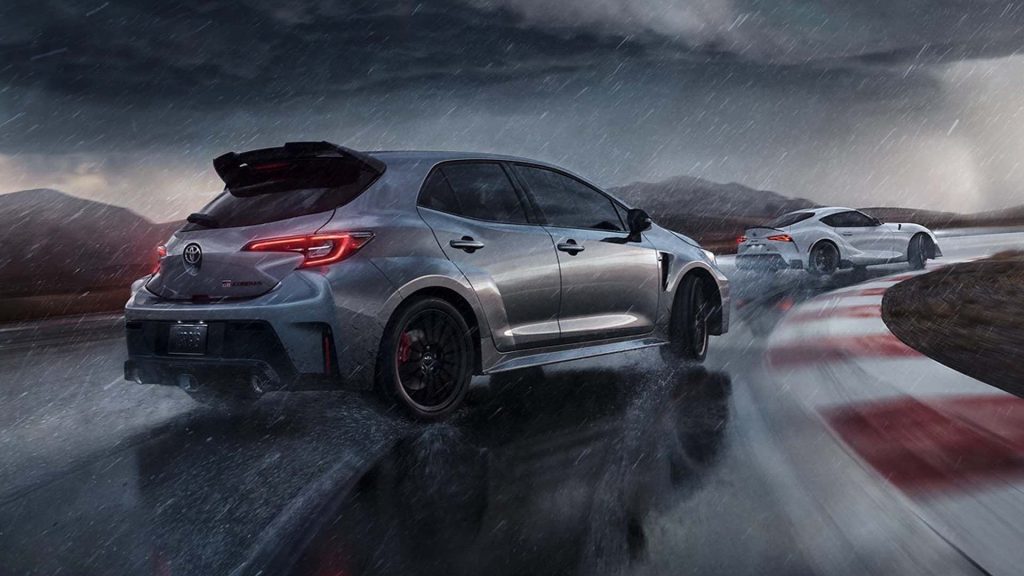 The GR Corolla's styling is vividly based on the GR Yaris but does come with some more macho toughness. A rally-inspired body means the GR sits wider and lower than the standard Corolla.
It's a little bit heavier, weighing an additional 90-odd kg more than the standard Corolla. Still, it makes up for it with extra power.
A massive front grille emphasises width, while the big air vents under the headlights suggest grunt.
The rear features a big ol' rear wing, sharp C-shaped lights, and a triple exhaust set-up.
Whereas the GR Yaris and 86 were built from the ground up as new models, you can still find traces of a standard Corolla in the new GR.
In fact, the interior design is primarily the same, besides some GR branding and leather stitching here and there.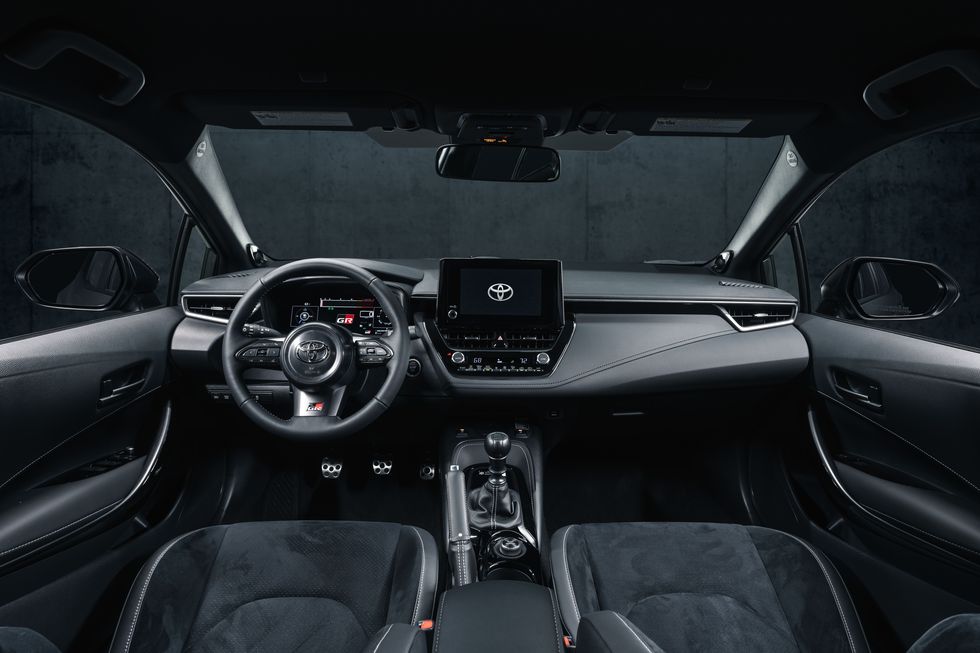 The best news of all is Toyota New Zealand will have the GR Corolla here in 2023.
Pricing is yet to be confirmed.
Other NZ Autocar features you might be interested in:
Toyota GR Yaris review
From the archives: 2003 Toyota Corolla GT review