A collection of 20 classic Ferrari barn finds is heading to auction after recently being unearthed in the United States.
The cars have been parked up since 1990 when they were shuffled into a barn and left to gather dust, only seeing sunlight once since then after the building they were housed in was destroyed by Hurricane Charley in 2004. They were then moved into a warehouse across the road from Indianapolis Motor Speedway where they sat idle until today.
"While a select group of Ferrari collectors knew about the existence of these extraordinary cars, the rest of the world remained unaware. This represents a once-in-a-lifetime opportunity for enthusiasts to acquire these iconic Ferraris, some of which have participated in renowned races," says Rob Myers, CEO of RM Sotheby's.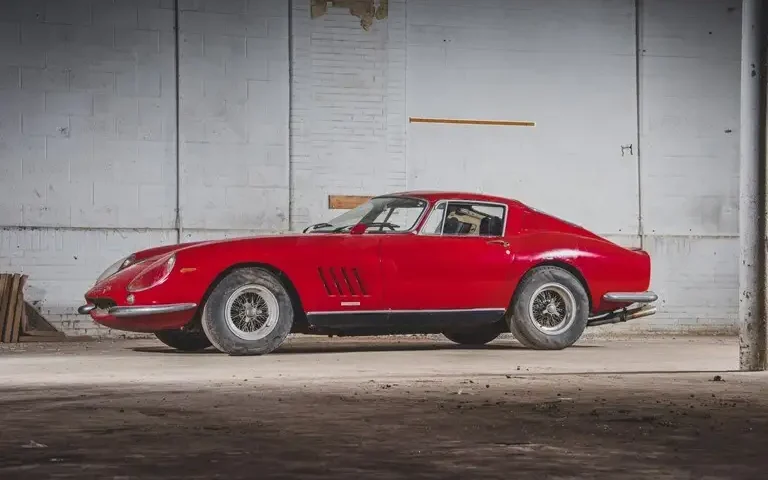 The barn find prancing horses vary in condition, with some being almost factory fresh or just needing a new lick of paint while others will require complete rebuilds or a new roof (you can blame the hurricane for that).
It's hard to pick just one highlight out of the forgotten Ferrari stable but one of the most notable models would have to be the 1965 275 GTB/6C Alloy with a body crafted by Scaglietti. While still a road car at heart, it boasts some racing pedigree after competing in the 1966 Targa Florio.
One car among the collection that should either be left as is or completely rebuilt from the ground up is the 1954 500 Mondial Spider Series I which now resembles that of a baked bean tin after it was crashed and damaged by fire. However, it's one of just 13 Pininfarina-built spiders, so it would be wrong to let it sit by the wayside.
Other vehicles in the collection include a 1978 512 BB Competizione, 1964 250 GT/L Berlinetta Lusso, 1972 365 GTB/4 Daytona Berlinetta, 1991 Testarossa, 1968 Dino 206 GT, and more.
The 20 classic Ferrari barn finds will go up for auction as part of the RM Sotheby's Lost & Found Collection at the 2023 Monterey Car Week in August.
Full list of classic Ferrari barn finds:
1965 Ferrari 275 GTB/6C Alloy
1978 Ferrari 512 BB Competizione
1956 Ferrari 250 GT Coupe Speciale
1956 Ferrari 410 Superamerica Coupe Series I
1967 Ferrari 330 GTS
1965 Ferrari 275 GTS
1954 Ferrari 500 Mondial Spider Series I
1964 Ferrari 250 GT/L Berlinetta Lusso
1971 Ferrari 365 GTB/4 Daytona Berlinetta
1972 Ferrari 365 GTB/4 Daytona Berlinetta
1968 Ferrari Dino 206 GT
1960 Ferrari 250 GT Coupe Series II
1972 Ferrari 365 GTC/4
1966 Ferrari 330 GT 2+2 Series II
1976 Ferrari 308 GTB 'Vetroresina'
1969 Ferrari 365 GT 2+2
1965 Ferrari 330 GT 2+2 Series I 'Interim'
1980 Ferrari 512 BB
1991 Ferrari Testarossa
1977 Ferrari 400 Automatic