The Nissan Z has been given a performance makeover, with the Japanese carmaker previewing an upcoming Nismo variant in a teaser video that was released today.
What we see is a hotted-up version of the regular Z, which includes a new front fascia with a wider grille, a red highlight wrapping around the lower edges of the car, a full-width rear lip spoiler, and new wheels among other additions.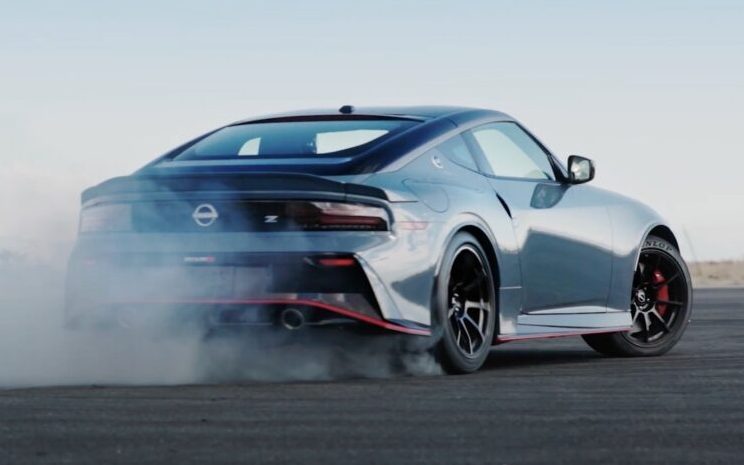 Inside, there's a set of Nismo-branded Recaro seats wrapped in black and red upholstery, as well as distinct digital gauge cluster graphics.
According to multiple reports, the Z Nismo is also said to feature stiffer suspension, upgraded brakes, and possibly more power. The standard car makes 298kW and 475Nm of torque from its 3.0-litre twin-turbocharged V6, but other sources claim the Nismo could make somewhere in the realms of 373kW which is a fairly significant increase.
It isn't yet clear whether or not the sportier model will be available with a manual gearbox just yet as the car shown in the teaser features an automatic.
We've already been given a glimpse of the car in action thanks to Formula Drift champion Chris Forsberg putting it through its paces around a track and there's no doubt it can shred tyres.
The North American arm of Nissan says we can expect to hear more about Z Nismo later on in their summer, which means further information about the model will be released before the end of August.