Ford is all set to take on the Pikes Peak International Hill Climb this weekend, also known as the 'race to the clouds', and the car it'll do it in is the fully electric SuperVan 4.2.
In case you aren't already aware, the race van is based on an E-Transit that was originally built to carry cargo and deliver parcels. However, this one looks as if it's about to take off.
The American carmaker teamed up with STARD to spawn the hill climb monster which is essentially a redesigned version of last year's SuperVan 4. What they came up with is a vehicle built specifically to cut through the air while sticking itself to the ground as it navigates the 156 turns of Pikes Peak.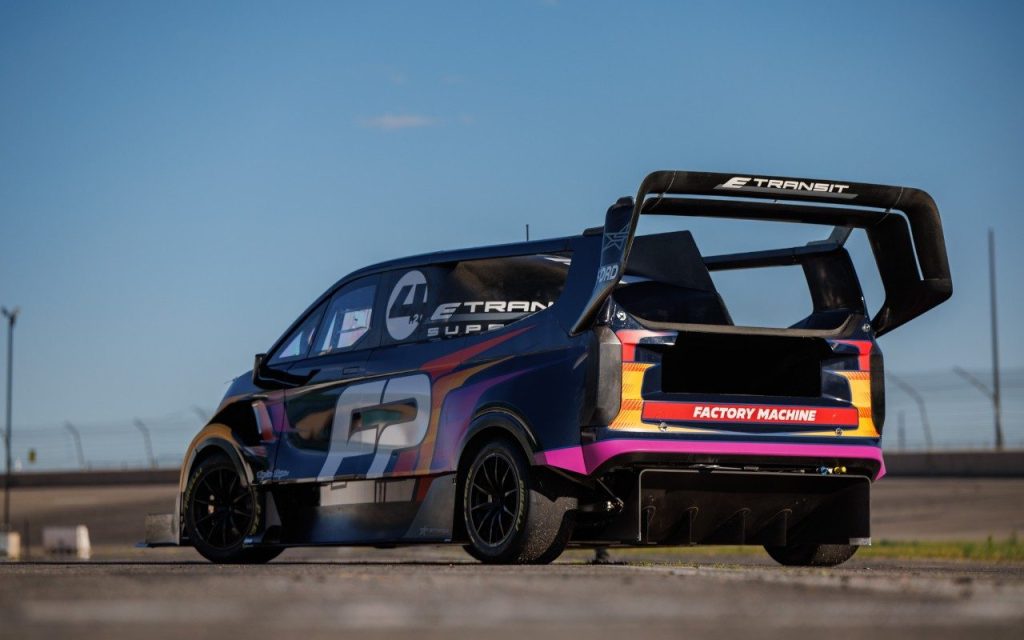 It now features a wider carbon fibre front splitter, redesigned side skirts, and a gargantuan rear wing that when combined, create over two tonnes of downforce at 240km/h.
SuperVan 4.2 has also undergone a weight reduction and now only features three electric motors compared to the original vehicle's quad arrangement. That's still enough to produce an insane 1050kW though.
The reason Ford ditched the fourth motor was to achieve an optimal power-to-weight ratio while retaining an all-wheel drive setup thanks to a single motor at the front and two at the rear.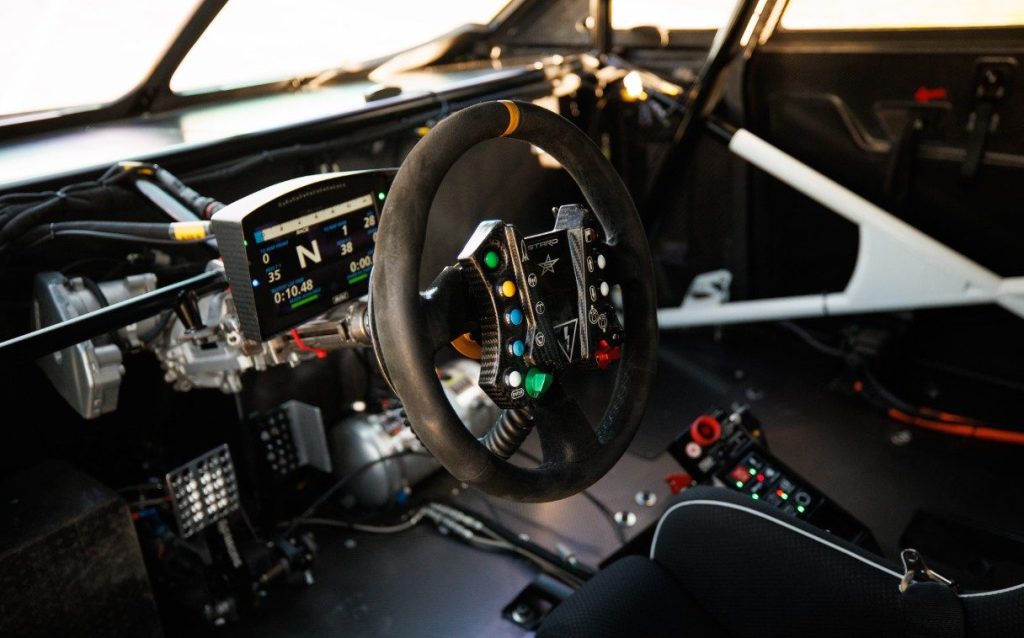 Other performance appointments you won't find on a regular Transit are carbon ceramic brake discs, magnesium forged wheels wrapped in Pirelli P Zero race tires, upgraded driveshafts, a perspex windscreen, and a minimalist race interior.
The man who will get behind the wheel of the SuperVan 4.2 is eight-time Pikes Peak International Hill Climb participant Romain Dumas, the same driver who set the current Pikes Peak world record time with the fully electric Volkswagen I.D. R in 2018.
The 2023 Pikes Peak International Hill Climb will commence its 101st running on 25 June 2023.