BYD has today unveiled another image of its take on an electric hot hatch called the Dolphin Sport, a spicier version of the brand's affordable five-door hatchback.
The Chinese carmaker first showed a computer-generated rendering of the model to the Chinese public two years ago so we admit that this isn't the first time we've actually seen it.
By far the most notable changes on the Sport compared to its tame siblings is the new bodywork and wheels which are highlighted by a bright blue accent colour.
The front bumper has been restyled with a more aggressive splitter and leads into a new sideskirt that's flanked by wider arches all round. At the back, there's a swept up wing mounted to the car's roof above the rear hatch as well as a new rear diffuser.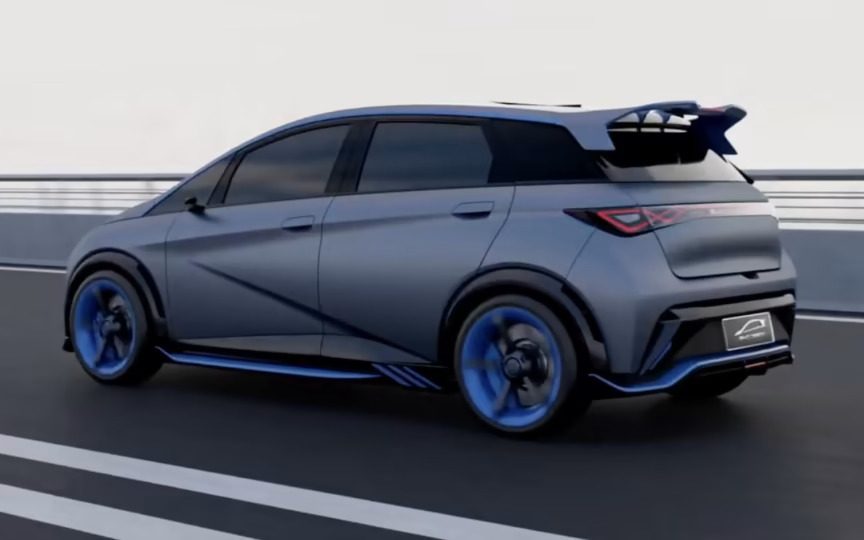 It has also been fitted with a new set of 17-inch wheels with blue coloured inserts, wrapped in "performance tyres", reports Drive.
The only colour combination available will be a matte grey exterior combined with a grey and black interior.
As far as actual performance goes, the Sport will be able to reach 100km/h from a standstill in under 7 seconds. We don't know how quick its acceleration will be exactly, nor how much power it'll make but it will be faster than the Standard and Extended variants.
Considering the Extended boasts a power output of 150kW and 310Nm of torque, we at least expect the Sport to best those figures. The battery will likely be the 60kWh unit also found in the Extended variant.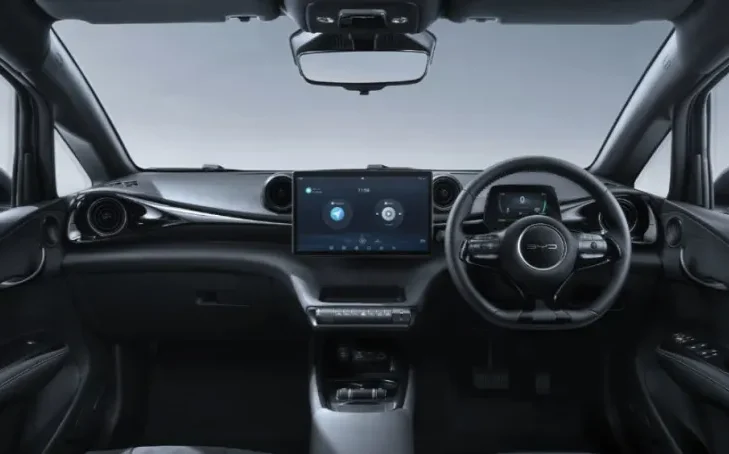 There wasn't any mention of the Sport variant at the Dolphin's New Zealand launch at the start of June, nor has there been any indication that it will be offered locally following its announcement for Australia.
BYD New Zealand confirmed to us that it won't be getting the Sport, but Kiwis can expect a Tachyon variant to arrive later this year instead.
Our cousins across the ditch have only been allocated 1000 examples of the BYD Dolphin Sport, priced from $49,990 ($NZ54,613).