Honda has launched a wicked little bobber onto the LAMS market using familiar mechanicals from the CB500 range. It looks fine, and goes swell. But is it really rebellious?
Developed using the mechanicals of the Thai-built CB500 range and cashing in on the popularity of the bobber, arguably the most unusual aspect of the CMX500 Bobber, as it's also known in Honda circles, is its Rebel name. For the bike looks about as threatening as Southpark's Butters in his Professor Chaos outfit, or his even scarier sidekick General Disarray. And really, Honda, CMX? I mean if you were serious about a kick-ass name like Rebel, why not XXX after the action hero played by Vin Diesel?
As it is, Rebel light is closer to reality. It's a Rebel without claws. The little bobber is too small and too cute to ever be considered in the least bit threatening, even with most bits that aren't painted grey black out, right down to the unadjustable clutch and brake levers, and even the lone LCD instrument. Failure to live up to its scary name is perhaps the worst thing you can level at the wannabe Rebel, however.
There are a few annoying aspects but for the most part it is really rather competent, surprisingly quick and fuel efficient, and with a seat height of just 680mm it's a perfect starting mount for walkin' tall riders in short bodies. It's quick enough to be handy, but not threatening enough to be actually intimidating. And that's pretty much what you want in a learner machine. This one is retuned too, for a bit more guts in the midrange.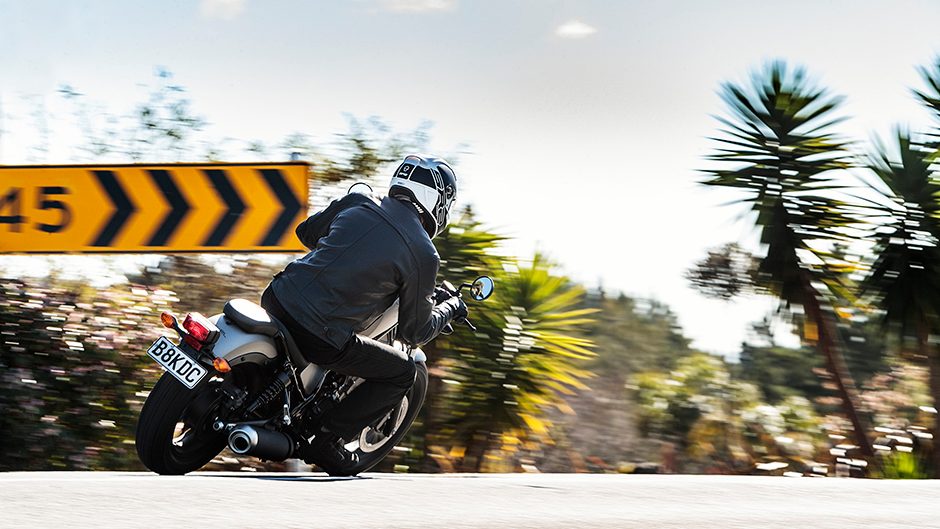 The last CB500 we rode, the F version, ran to 100 in just over 5sec and so did this, only two-tenths behind while an overtake took 4.2sec, again the difference being 0.2sec. These figures rather shade those of our other favourite LAMS cruiser, Kawasaki's Vulcan S, a 650cc machine. But then the Honda is much lighter, weighing in at just 188kg whereas the Vulcan scales up nearly 40kg heavier.
Despite the proximity to terra firma, the riding position doesn't rule out taller riders either. Unlike most cruisers this doesn't feature a feet-forward riding style; the pegs are mid-mounted and there's a slight lean forward to the low rise bars so even someone such as myself, around six feet in old money, doesn't feel scrunched up or hemmed in. Okay, so the peanut-shaped tank is so skinny it makes you feel knock-kneed gripping it, and the clutch cover on the right protrudes sufficiently that it forces your right foot to the outer part of the peg.
A pity too that the minimal-look seat doesn't come with more padding. This, as much as the tiny 11L peanut-style tank, will be what forces you to stop first. For the short-travel rear suspension has the back wheel pinging off sharper ruts, which isn't atypical of any bobber rear end. What price style?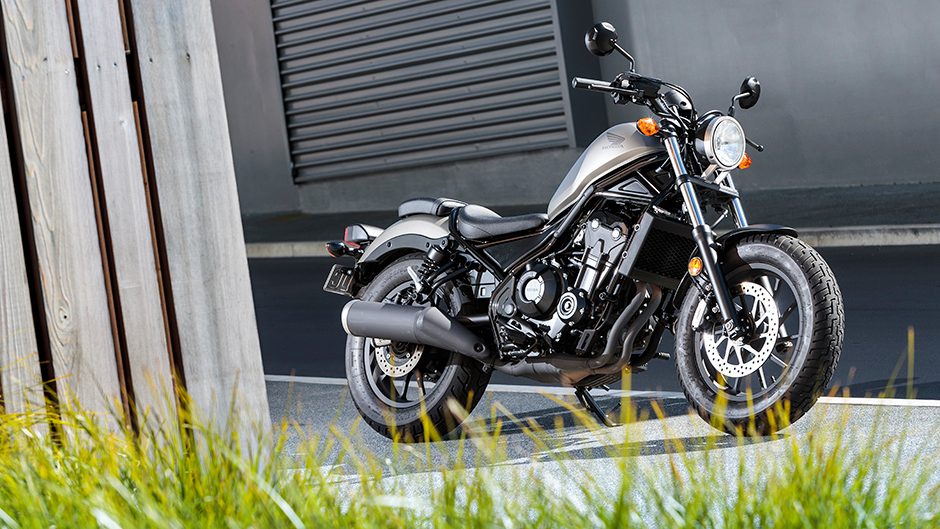 Round town though, it's much more accommodating. Forks feel soft but work well, without compressing unduly during panic stops. On that, a figure of 40m odd from 100km/h is pretty respectable given there's just a lone disc up front. Used on its own, it's hardly reference material, but the Rebel's rearward weight bias means the back brake adds usefully to retardation and it slows well with both in use.
On this count it beats out the CB500F by nearly 3m, and that's entirely because of its added weight over the rear wheel. Being lightweight and with a not especially big engine, fuel use is miserly. The mechanicals are shared with others in the CB500 family, so it's powered by the 471cc dohc liquid-cooled parallel twin engine, retuned via fuelling to provide peak torque 1000rpm lower than normal, at 6000rpm. Of greater relevance is that the whole torque curve seems to have been flattened and pushed south.
The Rebel isn't fazed in the slightest by tooling though the suburbs in top gear and it accelerates smoothly from low revs. It will climb almost any slope in sixth out on rural roads, but we can't really tell you exactly how fast the engine is spinning because there's no rev counter. In fact there's nothing much of any info in the lone circular instrument, just a fuel gauge, handy with that tiny but perfectly shaped tank, a basic trip meter and digital speed readout. You can expect around 160-200km before a refill, so enough for perhaps a week of town running. And at this it's superb.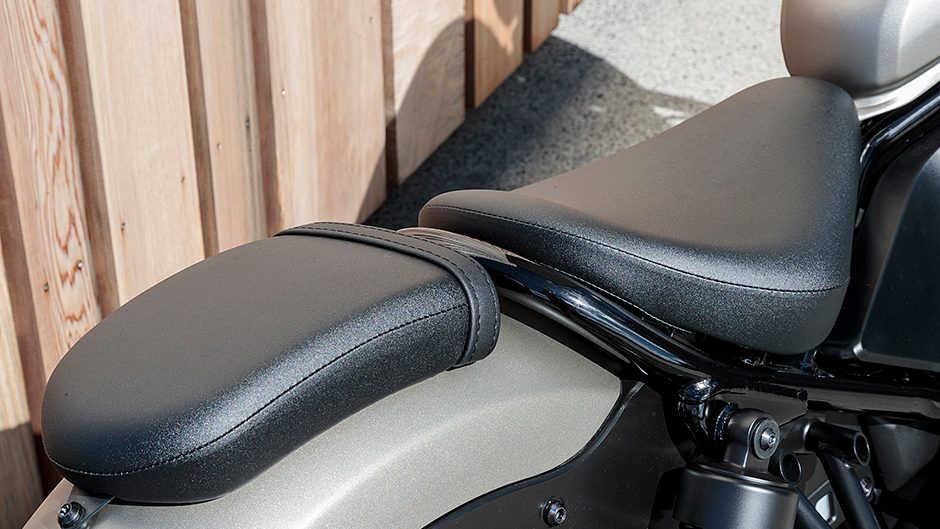 It will easily cruise along on the motorway at 100km/h, with just a hint of bar tingling and the mirrors faithfully relaying what's happening behind. The engine retune is great, and you don't feel as though there's any real need to ride the engine to the max through the gears. There's enough torque that you can short-shift through the cogs using middling revs, which also saves on gas. Wring it out and it surprises with quite a turn of speed.
Despite a blacked out exhaust it doesn't quite sound rebellious in the way a traditional V-twin bobber might. Still, Triumph does a parallel twin example so it's not in a gang of one. What's a bit of a surprise, given how well most Bobbers don't take to corners, is ground clearance. Such designs usually sport next to none, but this is the opposite with 135mm; with its tall side walls it never exactly begs you to deck it but in a ride with other LAMS machinery this should not be left behind.
Certainly it leaves little in the way of metal shavings on the road when carving through turn-strewn roads. Bumpy corners are occasionally unsettling as the balloony tyre walls act a bit like secondary suspension but if you ease back, and ride it like a cruiser it is better than most simply because of its reassuring ground clearance, allowing surprising lean angles. All this is well and good, and not unexpected given its CB500 origins. But it's the look that will sell the bike. We had all sorts eyeing up the mini-bobber, unsure of what it was but liking what they saw, some even coming up and asking for the skinny on it.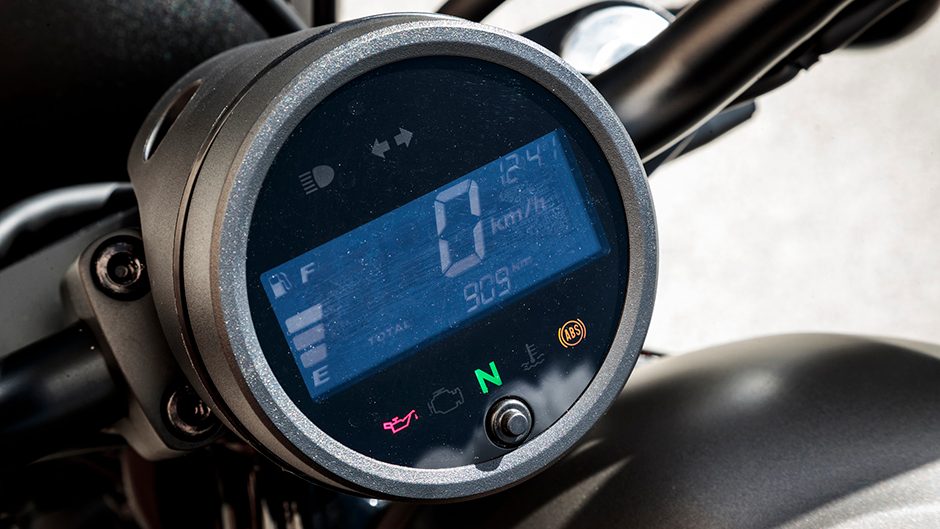 The bottom line is that for $10,990 you're getting a LAMS legal machine that does something most bobbers don't and that's having a crack at everything and doing it all quite well. What it does best is stop people in their tracks so if you're an extroverted type seeking the bobber look, and don't want to overspend on your custom cruiser, this is probably the least expensive entry point to the genre. And you can customise it with running boards, leather luggage and the like.
For the same money you can get onto the Street 500, amongst Harley's best selling machinery here, or Hyosung's ST7 but neither V-twin-powered device will be as quick, wieldy or thrifty, both being significantly heavier. Same for the Vulcan S which is a bit more expensive, and similarly Yamaha's XVS 650 duo. Nor is any of these cruisers in the bobber style and that's what may well appeal to those eyeing up the CMX.
In the Rebel they get something that's eye candy and is also a great learner machine. Can't ask for much more than that.
| | | | |
| --- | --- | --- | --- |
| Model | Honda Rebel | Price | $10,995 |
| Engine | 471cc, liquid-cooled, fuel injected, IL2, 34kW/45Nm | Drivetrain | 6-speed, chain final drive |
| 0-100km/h | 5.32sec | 100-0km/h | 40.24m |
| 80-120km/h | 4.24sec (122m) | Weight | 189kg |