Chances are that if you're knowledgeable about Commodore, you will already have an opinion on the new ZB range, without having driven it. We just have, and it's mighty different from VF.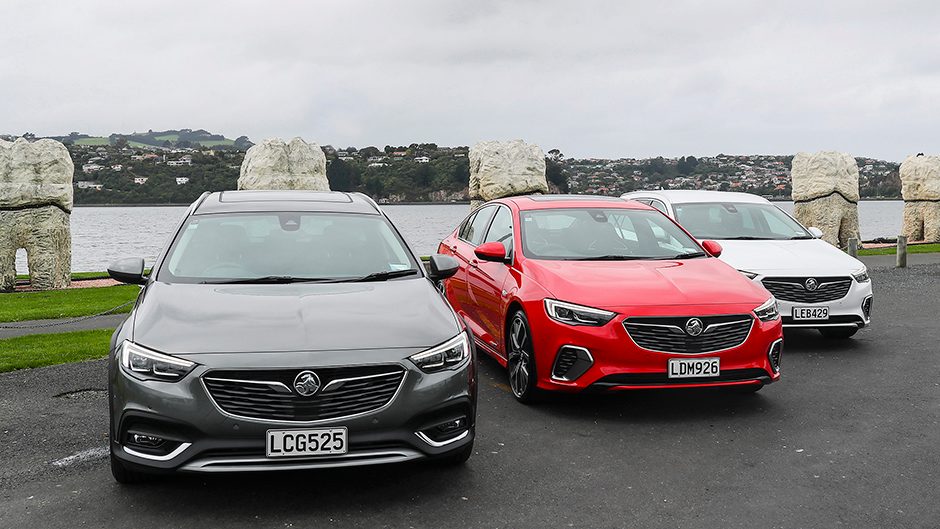 The new fifth-generation Commodore is undoubtedly the most controversial car to hit the new vehicle market this year. Plenty of armchair critics have voiced their opinion to Holden, saying how crap it is because it isn't rear drive, there's no V8 and it looks like a Mazda6. One anonymous Aussie reviewer referred to it as 'Commobore'. Most haven't driven it, not that that held them back any.
We shouldn't understate the importance of ZB Commodore, easily the most significant launch for Holden this year. Without VF in the marketplace, already Holden has slipped in the rankings in Australia. So it needs to fight back in earnest and the fresh range features a dozen new models thanks to three different body styles (Liftback, Sportwagon and Tourer) and motors (two petrol, one diesel), along with Sport (RS, RS-V and VXR) and Luxury (LT, Calais and Calais-V) spec levels.
Large or medium?
Where once Commodore was a large car, the new Insignia-based ZB is smaller all round, has four-cylinder engines and is now considered a large-medium contender, up against the likes of Mazda6, Mondeo and Legacy. All the four-cylinder models are front drivers. However, there are also V6 4WD models, one designated Tourer with a raised ride height that goes up against Outback and Passat Alltrack. The all-paw system is a bit special too. The head engineer of the Antipodean Commodore programme, David Johnson, told the assembled audience "you just wait 'til you drive the V6 versions in the wet; you won't believe how good they are". Persistent rain was predicted but on the day that didn't eventuate, so we never experienced the full benefit of 4WD.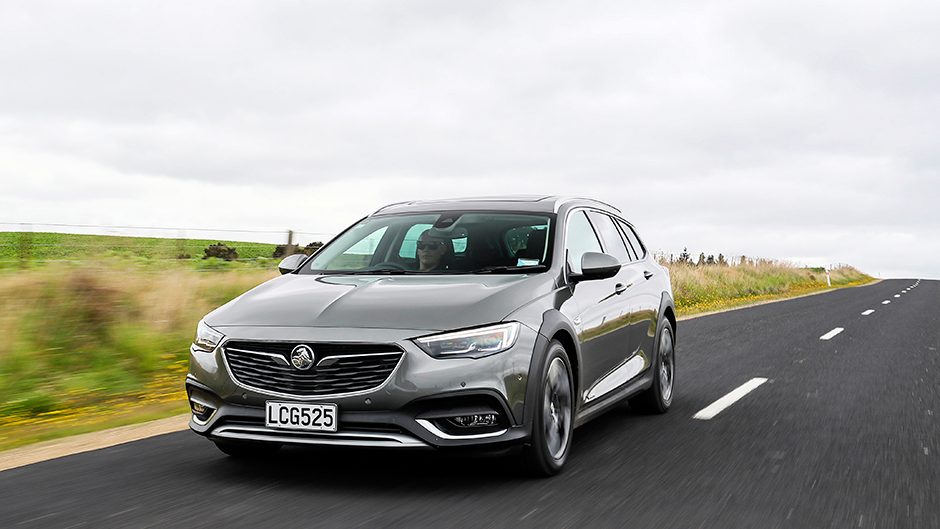 Atmo or turbo power?
The front drivers kick off with the LT, powered by the same strong 2.0T engine that propels Equinox. That model (LT, not Equinox) is what the police will be using to replace their VF Commodores. On the drive, we found little subjective difference in acceleration between the 2.0 turbopetrol and the 3.6 V6. Perhaps that's because outputs aren't that dissimilar (191 vs 235kW, and 350 vs 381Nm).
Evidently performance of the new 2.0T ZB front driver is on a par with that of the outgoing Commodore SV6 which sold for $10k more. The four eclipses the output of the 3.0L V6 it replaces – torque is up by 60Nm – and uses 0.9L/100km less fuel. The big six is also stronger, by 25kW and 31Nm, and features direct fuel injection and cylinder deactivation. Like the four, it's transversely mounted, a step change for Commodore. And in another first, there's also a 2.0L turbodiesel, generating 125kW and 400Nm, driving through an eight-speed auto, and with suggested mean fuel use of 5.6L/100km. The petrols, all with a nine-speed auto, are rated from 7.4 (2.0L) and 8.9L/100km (V6).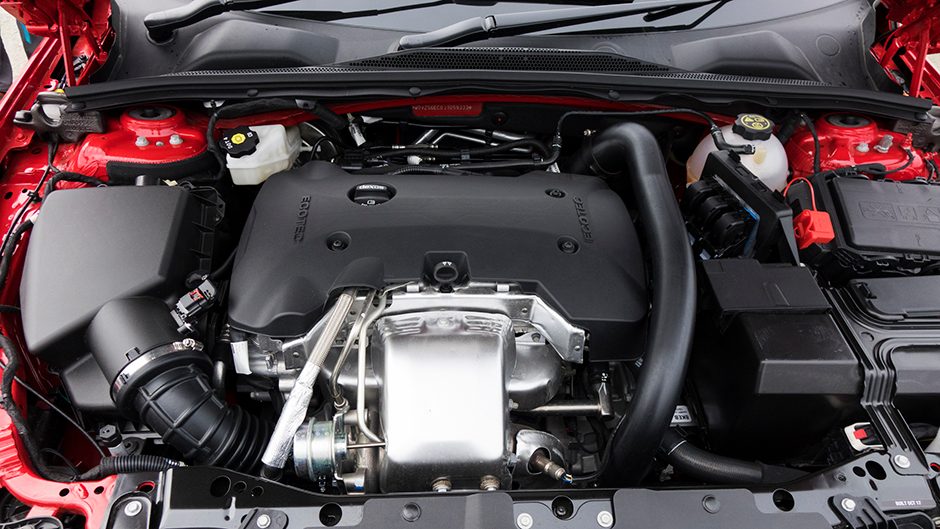 Smaller on the outside but big in
On paper there are some interesting aspects to ZB. Underpinning it is a brand new highly rigid and lightweight chassis that evidently sucks out almost 200kg from the body in white. Base models are over 100kg lighter as a result, and new Commodore is quieter on the go too, especially the 2.0 variant as it doesn't need to rev as high, being turbocharged.
While it might be more compact (wheelbase is -86mm at 2829mm, the Liftback is 50mm shorter than VF and width is down by 36mm at 1830mm) some interior dimensions are similar to its forebear; the rear seat knee room all but identical (863 vs 862mm) as is headroom up front. In the rear of the liftbacks head clearance is off by only 13mm so there's still hair room for taller adults. Luggage space is down by just 5L at 490L for the liftback, and that expands to 1450L with split folding using remotes in the load bay. Assisting with ingress and egress of goods, new ZB has a huge fifth door, and some wagon models come with a powered tailgate, under gesture control.
AWD gives added safety margin
The launch drive took in myriad models over a mix of roads, some that really tested the mettle of the new chassis and its tricky "Twinster" 4WD system. First seen in the Evoque and Focus RS, it features a clutch pack either side of the rear differential so the 4WD system can shift torque not only fore and aft (from 100 per cent front drive to 50:50) but also between the rear wheels.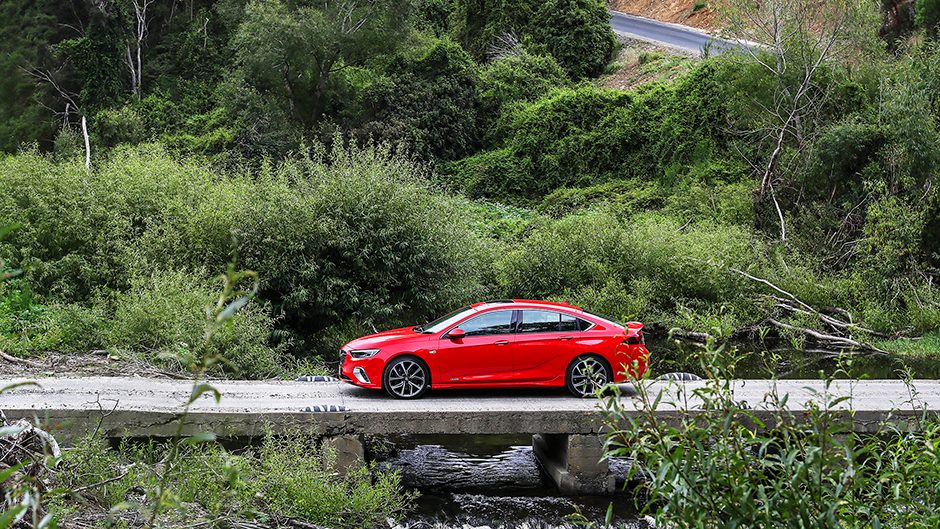 More drive can be allotted to the outside rear wheel when accelerating out of a corner, helping to minimise understeer. According to engineer Johnson, the system gives AWD Commodores a "huge safety margin". Initial ride and handling work was undertaken at the Nürburgring while final tuning for Australasian conditions was done at Holden's Lang Lang proving grounds. We kicked off proceedings in the $61k V6-powered RS-V Sportwagon, a model with fixed suspension that felt a touch firm over uneven surfaces at town speeds, but things improved as rates increased.
Running ContiSportContact 5s we had a bit of trouble keeping pace with the $68k VXR lead car but discovered why when we drove that next. Not only is it lighter but it also runs on low profile Michelin Pilot Super Sport rubber and features adaptive damping and uprated brakes (bigger rotors with Brembo calipers up front). In VXR mode it's a real tearaway, sitting level through corners, with more assured grip and precise steering. It sounds better and stops with more confidence too. It's also much cushier at the push of a button, the damping easing off in Touring mode. This was put to the sword through Targa-like roads, and gave a commanding performance.
The four potter rivals the V6
Good and all as the V6s were, we actually preferred the overall performance and feel of the front-drive 2.0L turbopetrols we drove thereafter. Without quite so much weight over the prow the steering felt even more precise. Moreover, with the torque delivered so low down it made for greater ease of driving. We tried a base $46k LT first with cloth seats but better was to come in the $49,990 RS version, our pick of the day.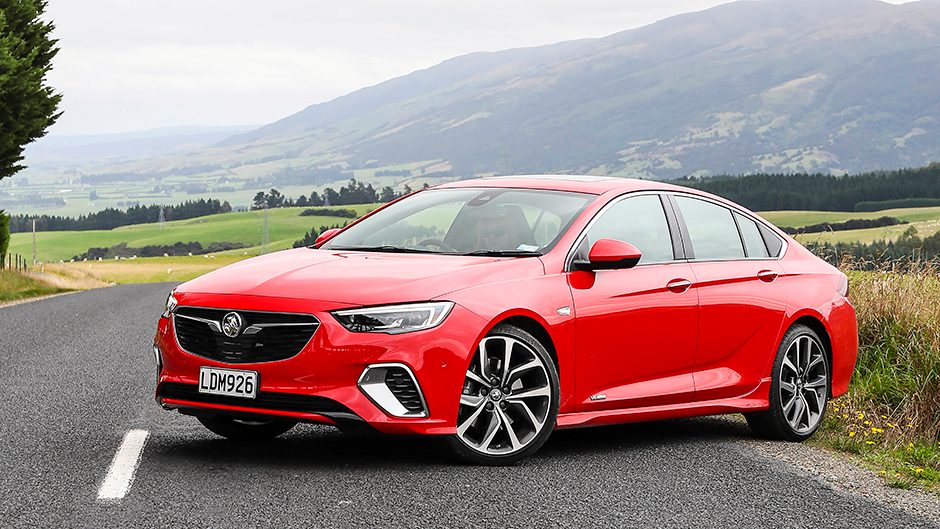 Here the slighter firmer suspension settings and lower profile rubber seemed to work a treat, offering up better body control without adversely affecting ride. Moreover, where the V6 likes a few revs, the low end drive of the 2.0T pushing a lighter body made it seem as quick. The turbos use less gas too (single versus double figures). It's a fine front-drive chassis this; there's more security with the AWD, apparent over the odd damp section of road, but the price conscious should find the LT and RS (turbo four-cylinder) models entirely satisfactory.
Those living in the SI or areas subject to slippery conditions would be better advised going for the V6 AWD models. In all cars the nine-speed auto proved slick, especially in the VXR when driven hard, its shifts virtually indistinguishable at times. Back into a Calais-V V6 ($62k) and this proved the best we rode in during the launch drive. All the cars were suitably quiet through the air, and hushed for road noise.
Tech fest
Commodore ZB introduces lots of new tech. Some of the top variants, VXR for example, had head-up display which was clearly visible even when wearing polarised sunglasses, something of a rarity. Top models come with all the safety mod cons, including active cruise, and lane keeping. The range already has a five-star ANCAP safety rating. Commodore is on sale now. With a broad range there's likely to be something suitable for wagon and liftback buyers, while those considering Outback 3.6R may also contemplate Calais-V Tourer.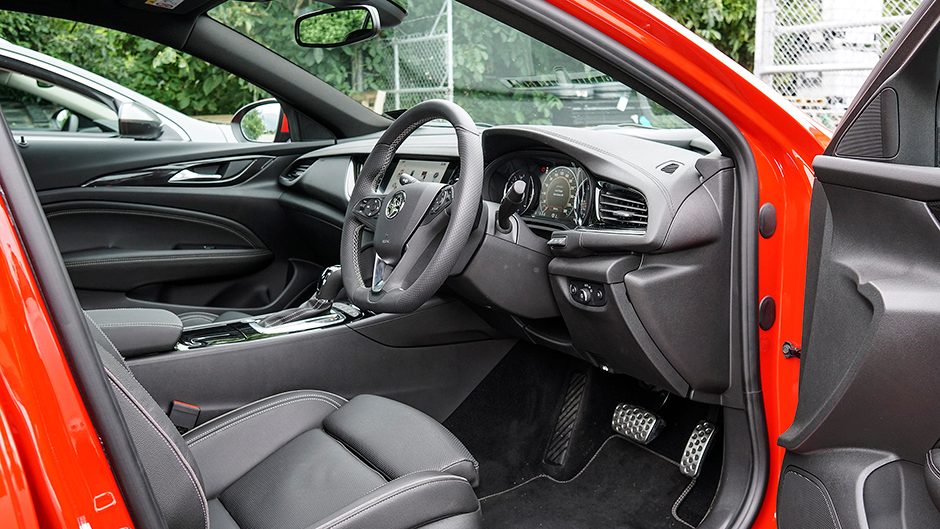 It's $6k dearer at $65,990 but bigger all round, offers more power and torque, has added towing ability, and swallows 560-1665L of gear out back. It comes standard with a few extras over the Subaru like the tricky rear diff, dual panoramic sunroof, LED matrix headlamps, colour head-up display, massaging driver's seat, heated seats in the rear, and self parking. Plus Holden's three years of free servicing, applicable to all models. Tourer also competes with Alltrack, splitting the price difference between VW's two diesel-only models.
Given how different new Commodore is to previous generations, and the gradual decline of the large and medium sedan class Holden is up against it with ZB. However, they've done all they could, given the circumstances, not to alienate traditional owners by offering a V6 line-up, and with the new technology, especially the 4WD system and turbocharged engines, should attract new buyers to the brand. The Tourer concept is clever too. In the end, of course, the market will decide. The vocal ones have spoken already. Now it's the time for the potential buyers to check out the new range.
| | | | |
| --- | --- | --- | --- |
| Model | Holden Commodore VXR | Price | $67,990 |
| Engine | 3649cc, V6, DI, 235kW/381Nm | Drivetrain | 9-speed auto, all-wheel drive |
| Fuel Use | 9.3L/100km | C02 Output | 215g/km |
| 0-100km/h | 6.18sec | Weight | 1740kg |