Navara and Qashqai are two models of prime importance to Nissan in New Zealand and for 2018 they both get suspension tweaks and equipment upgrades. We drive the pair out of Melbourne.
It's not often you get to drive a facelift that hasn't actually undergone any physical refresh on the outside but that's what happened at the 2018 or series III update of Nissan's evergreen Navara. Perhaps we shouldn't be surprised given it's part of Nissan's commercial division. Moreover, Navara is one of the better looking pick ups available anyway. So in ways we're quite glad they did nothing (much) on that front. Not that it isn't visibly different in a few ways. Tie down hooks in the wellside have either been repositioned or, in the case of ST-X grades, there are four additional lash points located lower within the tray. Otherwise it's an interior refresh and a minor one at that with revised instruments and the addition of a surround view camera on the upper tier models, always welcome on a big vehicle when parking.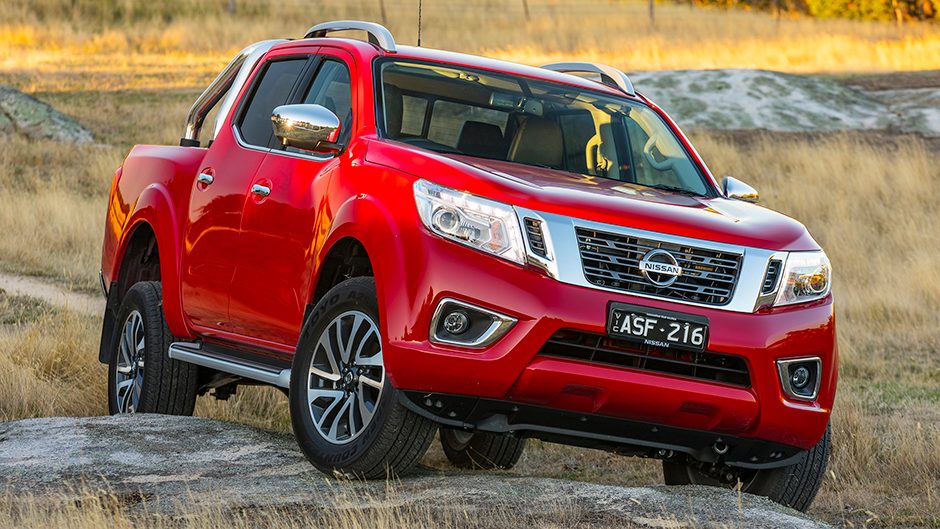 It's appropriate that the launch was held across the ditch because the key changes to the vehicle relate to feedback from users in Australia. Evidently with significant loads onboard the rear end of the Navara, which is underpinned by a five-link, coil sprung suspension system, can sag a little. The folk in commercial departments evidently rely heavily on the feedback of their customers who use the vehicles as designed. And when customers comment, as some of the Australian owners must have, Nissan listened and implemented a fix. So changes to Navara – and here we are talking just the double-cab variants – are essentially under the skin. There's no powertrain upgrade of any sort for Nissan deemed it unnecessary. In our market there's still the 120kW/405Nm single turbo 2.3L four in the entry-level models and the same engine with twin turbos for the ST and ST-X, developing 150kW and 450Nm. Linked to a six-speed manual or seven-speed auto, Nissan claims the ute high ground on consumption with 7.0L/100km for the auto.
As to the suspension changes, the single rate coil springs have been replaced with a progressive dual rate design. So in theory they give a more cosseting ride when both unladen and laden. The unladen spring rate is a bit softer while the laden spring rate is firmer (compared with existing NP300), and allows for greater payloads as well. Ride height is raised by 25mm in the rear when unladen, and with a load aboard there's evidently 45mm less sag.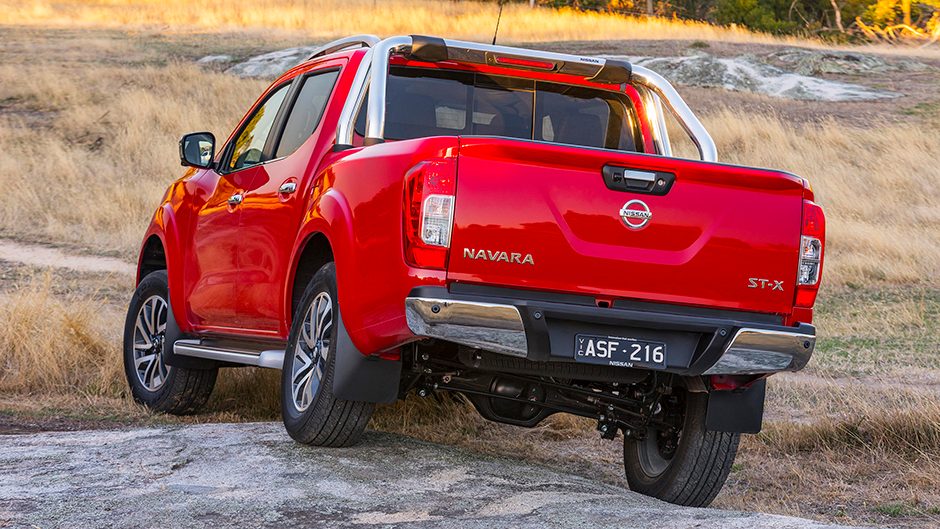 Moreover, a new dynamic rebound damper reduces lateral body movement and improves the Navara's ride, handling and stability, both when towing and when not. The new suspension set-up evidently reduces bump steer as well. The other significant modification is a 14 per cent decrease in steering ratio (from 21.5 to 19:1), resulting in a faster, more direct helm for easier turning and parking. Helping in this regard, the number of turns it takes to rotate the wheels lock to lock has reduced from 4.1 to 3.4. These changes, which were implemented and then field tested in Australia, affect all dual-cab variants.
And that's what we got to drive on the launch, heading out from Melbourne in a range-topping dual-cab ST-X. At the time we drove it, Nissan staff hadn't outlined the changes. They simply issued us with keys and said to drive the thing, and so we did, setting out through the suburbs initially and then onto highway and rural country roads, all sealed. Truth be told the only real change we could detect was unladen ride quality; I felt the ST-X was a bit more pampering, a bit more even over undulating surfaces. Steering, which is hydraulically assisted felt good, better than the original, pointing well and with decent feedback. Performance of the twin-turbodiesel felt no different. There's still no four-way adjustability to the steering column; it moves only in the vertical plane. And we'd rather the driver's seat delved a bit lower as well, but the change to unladen ride quality was clearly evident in the ST-X we drove.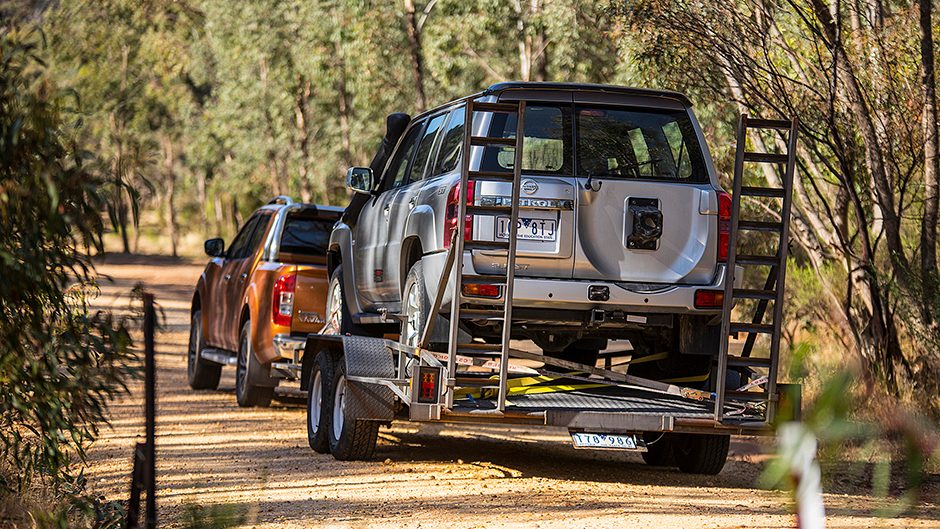 After a brief coffee stop we swapped into a base SL double-cab variant and this had been lumped with a 650kg load of ballast in the back. This model sports the single-turbo engine and with less power and torque, along with the added weight the performance dropped off some but the ride was even better than before, more even. The skinny tyres by comparison with those on the ST-X didn't offer quite the grip on tarmac but we took in some rather interesting and quite picturesque gravel roads around the Healesville area and the Navara was very much at home on these.
Normally utes are a bit flighty and frisky in the rear unladen on dirt roads but with the load aboard this was hard to induce any slip angles without actually switching out the ESP/TC. It's noteworthy that Nissan took us over roads they'd used to validate the suspension changes which were subsequently implemented, around the Kinglake area. The final road test involved towing, not something we do a whole lot of. Our test load was a single-axle trailer with a 950kg load which the ST hardly noticed was there. Aside from the expected to and fro or shunting effect of the passive load we were towing, the Navara was virtually unaffected by the trailer, the ride similar to it being unladen.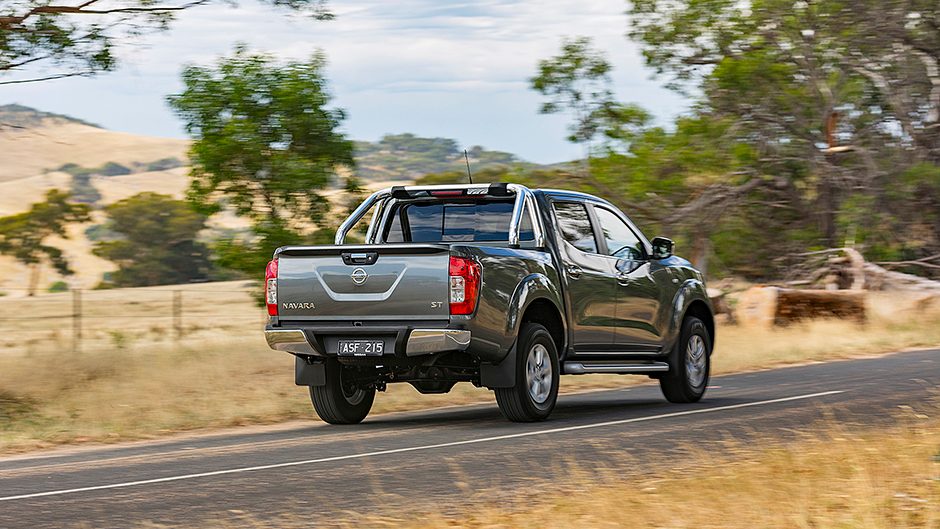 Other changes we may have glossed over? There are now two Isofix fittings in the outer rear seat positions in all dual-cab Navaras. A 360-degree surround view monitor is fitted to ST-X variants while more models now get standard rear view cameras. For 2018 satellite navigation is standard on the ST-X King Cab. On the various types for 2018, locally the Nissan Navara is available in three cabin variants, including the Single Cab, King Cab and Dual Cab. There are 18 different models in all, seven 2WDs and 11 4WDs. ST-X with sunroof has gone, as has RX double-cab 4wd manual (now auto only). Prices range from $37,990 to $64,490, and while a few models have had no price change, most rise modestly because of equipment upgrades, by $300-$500 for 2018.
Qashqai Tweaked
Despite being another of Nissan's oddly named products, Qashqai remains a popular compact SUV, probably because it's one of the larger offerings in the sector, and there's a trio of increasingly well specified models across the $36k-$44k price bracket. It vies with an ever-increasing list of rivals, some of which have turbocharged engine options.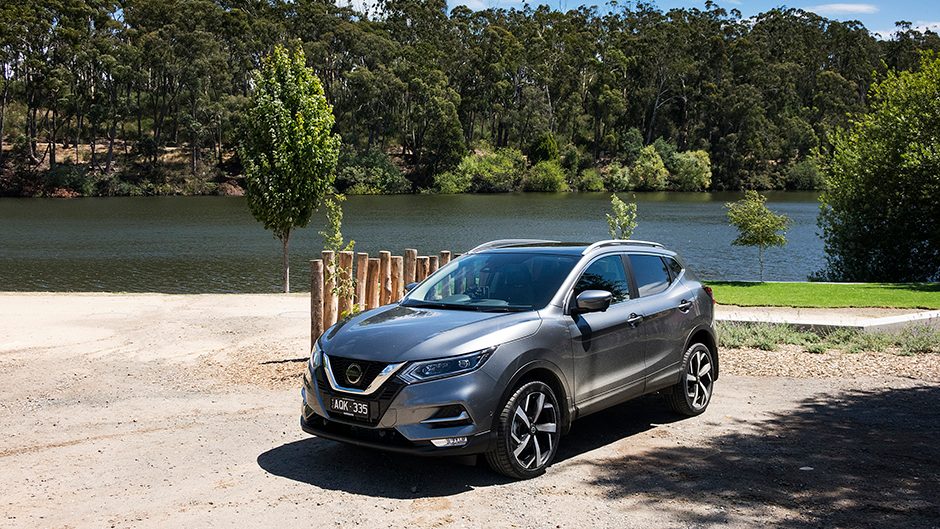 So a facelifted QQ model is now available, about which we also knew little before a recent introductory Australian drive. It looks familiar on the outside, while the interior is more welcoming than before, and features a sporty flat-bottomed wheel. The driver's seat seems more comfy too, partly compensating for what appears to be a firmer secondary ride. That's about all we gleaned from the test drive out of Melbourne.
On the outside you're hard pushed to notice the differences that we felt were limited to a grille titivation, and new alloys. There's more though, as QQ now incorporates the latest take on Nissan's V-Motion grille, and there are revised headlights (adaptive on some models), new front fascia, bumper and integrated fog lamps, and a similar deal out the back, including the adoption of a shark fin-style antenna. Not that you'd notice but the latest QQ is 17mm longer at 4396mm and has slightly more luggage capacity, its 430L with all five seats in use growing to almost 1600L with the rear seats folded away.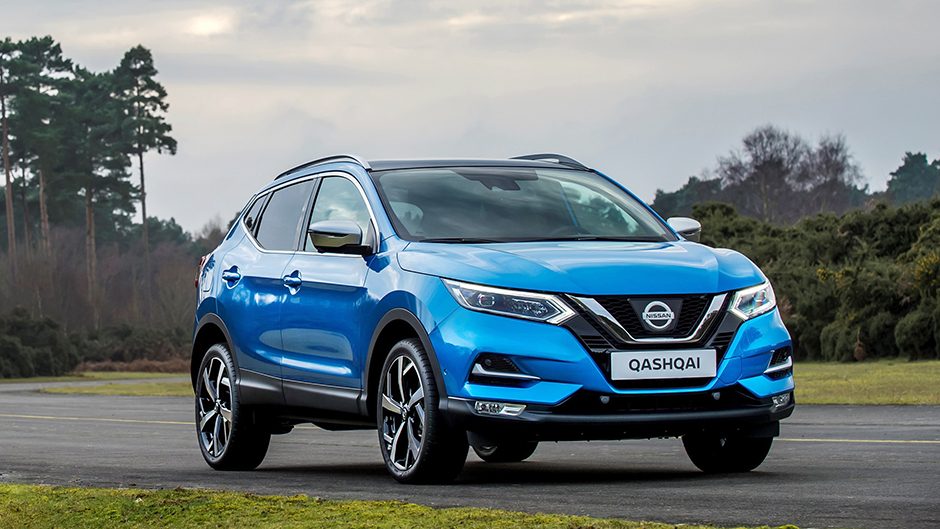 Aside from the new wheel inside there's also a rejigged shift knob while seats are indeed upgraded, with a new 'monoform' design.
The primary mechanical difference, as with Navara, is a suspension upgrade. And that consists of firmer springs and damping, and stiffer antiroll bars, all aimed at "more enjoyable driving". Firming up the underpinnings for better body control risks upsetting the ride quality. We await a drive here to see if that's the case or not.
'Active return control' makes for a more natural rotation of the steering wheel back to the straight ahead position, while measures have been taken to reduce vibration through the steering column. Other updates aim for quieter progress on the go, and include use of more absorbent materials and better sealing in doors and fenders, thicker rear glass and a lower overall drag figure. Emergency braking and forward collision warning are now featured across the range.
Mention of which, at the top end of the spectrum, above ST ($36,270) and ST-L ($40,200) is a new N-TEC variant which sells for $43,700 and introduces technology like adaptive headlights and surround view (360 degree) camera, invaluable for safe parking. There's also active parking assist if you've a tight spot to negotiate. This range topper also comes with dual zone air, a fixed panoramic glass roof with sliding electric blind, rear cross traffic alert and blind spot warning.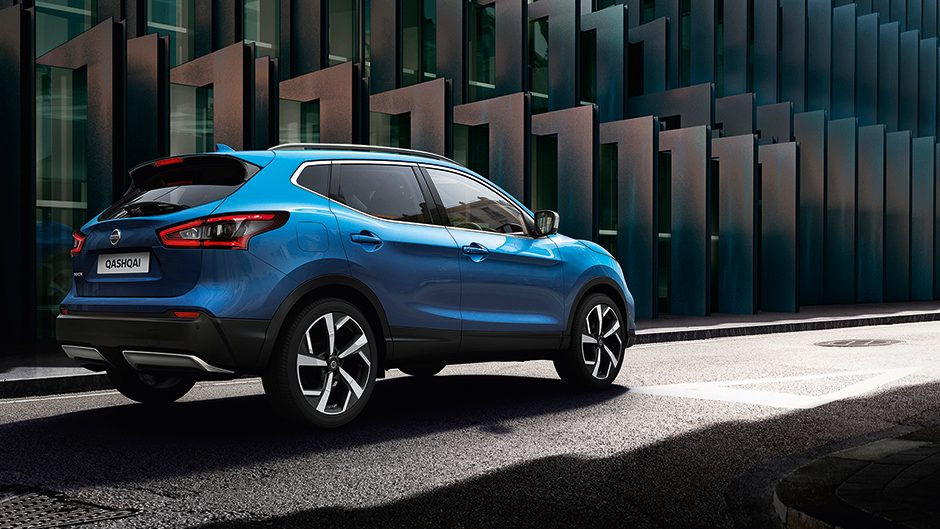 Not that the base ST is exactly bereft of spec, with autonomous emergency braking, alloy wheels, a rear view camera, front and rear parking sensors, and lane departure warning. The midrange model adds the surround view monitor, satellite navigation, 18-inch alloys, and heated front seats in a mix of cloth and leather.
It was the N-TEC range topper we got to sample over essentially long flat roads on what started out as a dull day that steadily improved. QQ has a driving position that's much more adjustable than that of the Navara with pull and tilt steering and a seat that can plumb the depths. There's also adjustable lumbar support, by lever. It's a driving position and pew that last the distance. And it needs to because the secondary ride over short bumps and ruts can be a touch jiggly, perhaps because this model rides on 19-inch alloys, though we suspect suspension mods optimised for European conditions are mainly responsible. That said, primary ride is good, absorbing the big hits well.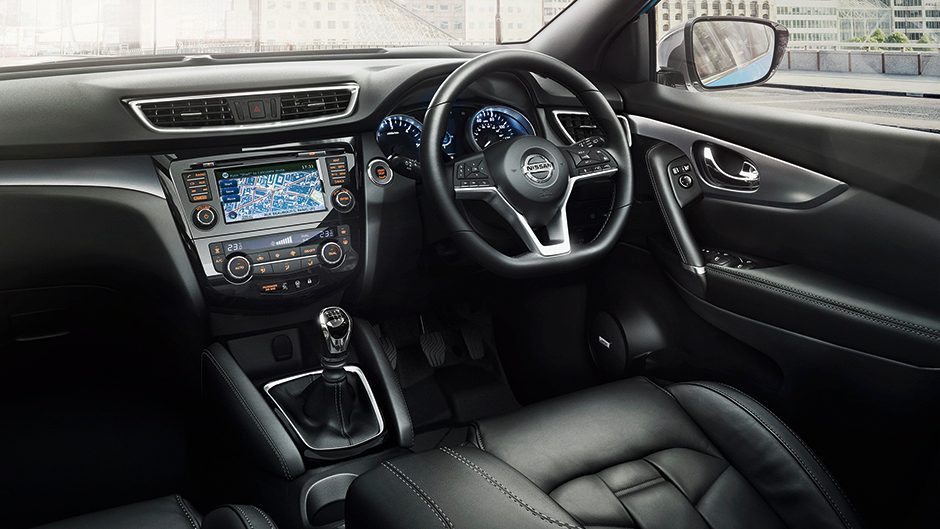 As to go power, that's unchanged, and it's possible to get the impression initially that this 2.0-litre normally aspirated four-cylinder petrol engine with 106kW and 200Nm is undercooked, but how you drive it is key. There are no paddles but an MS gate is a boon if you need a quick blast of speed for dispensing with dawdlers. Going for gold, the engine's not quite on the pace until about 3500rpm, but by holding your foot on the gas and pulling the lever right, across to the MS position, the revs rise more quickly and the QQ is off on a mission, mock upshifts evident as it gains pace. Without knowing this, it's easy to get the impression acceleration under the cosh is limp.
New QQ is on sale now. While Australia gets a range-topping Ti variant midyear, featuring adaptive cruise control, that's still under evaluation here.
| | | | |
| --- | --- | --- | --- |
| Model | Nissan Navara ST-X | Price | $64,490 |
| Engine | 2298cc, IL4, TDI 140kW/450Nm | Drivetrain | 7-speed auto, switchable 4×4 |
| Fuel Use | 7.0L/100km | C02 Output | 186g/km |
| 0-100km/h | 9.9sec | Weight | 1999kg |