The third-gen puts deficiencies of Haval's past H6s largely to rights, though some of the safety aspects might drive you dotty. Does its value proposition save the day?
There's no doubt that safety sells here. That said, a two-star crash rating didn't stop the Mustang from becoming New Zealand's most popular sports car. Doubt you'd get that scenario being repeated in any of the family SUV sectors where it's five stars or nothing. And so these days it's not uncommon for base models to share the same safety fitout as the top-of-the-range examples. In fact, the trend is fast becoming the norm in the mass market because, like we said, safety sells.
Take the latest Haval H6 as an example. As before, there are three specification levels, Premium, Lux and Ultra. Premium comes standard with a bulging safety suite, including seven airbags, LED headlamps with DRLs, AEB that includes pedestrian and cycle detection, lane departure warning and lane keeping and even lane change assist. There's also BSM and TPM, traffic sign recognition, driver fatigue detection, forward collision warning and a reversing camera with rear parking sensors. That's in a medium SUV that kicks off from $32k.
We've been driving the mid-spec Lux model, and that adds adaptive cruise control and a 360-degree camera. Only RCTA is missing, but that comes in the Ultra spec, as do an electric tailgate and sunroof, head-up display, heated wheel and wireless charging.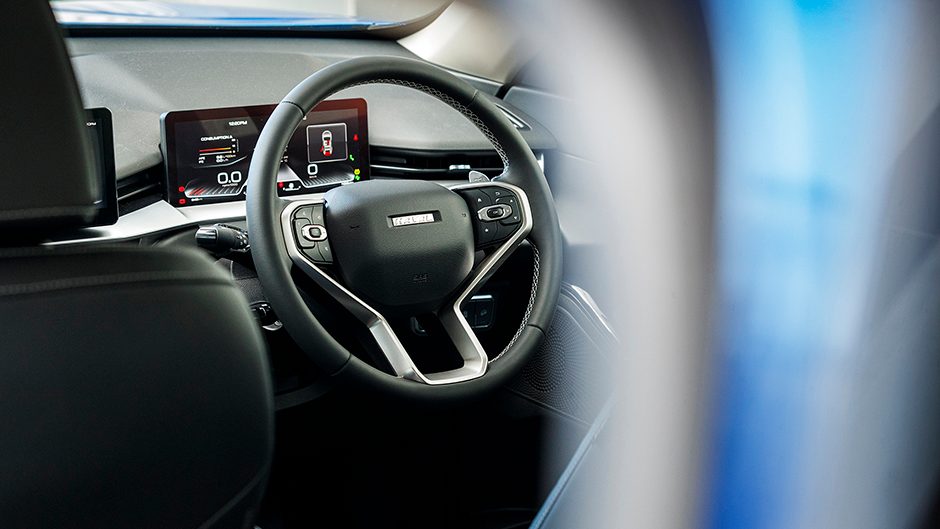 We'll pass on the bongs
Unfortunately, Haval takes it to the next level with bleeps and bongs that will soon have you cussin'. It bongs when you're about to crash into the car in front, although you're still some distance behind it.
It's part of the H6's (aka HAL 9000's) programme to save you and the mission from imminent destruction. "This mission is too important for me to allow you to jeopardise it". Veer too close to a lane marker with active cruise going when lane departure warning is turned off? Again, with the bonging. So you end up turning half of the safety features off…only they're never really turned off. Take the steering for example; the only way that you can actually steer the vehicle by yourself without its intervention is by turning off lane departure and never using active cruise. If you do activate it lane centring is part and parcel.
Half the time you're trying to turn off all this bonging jiggery pokery using the touchscreen. For, like your partner, this is a touchscreen that doesn't really appreciate being touched. Sometimes it works, at other times no response.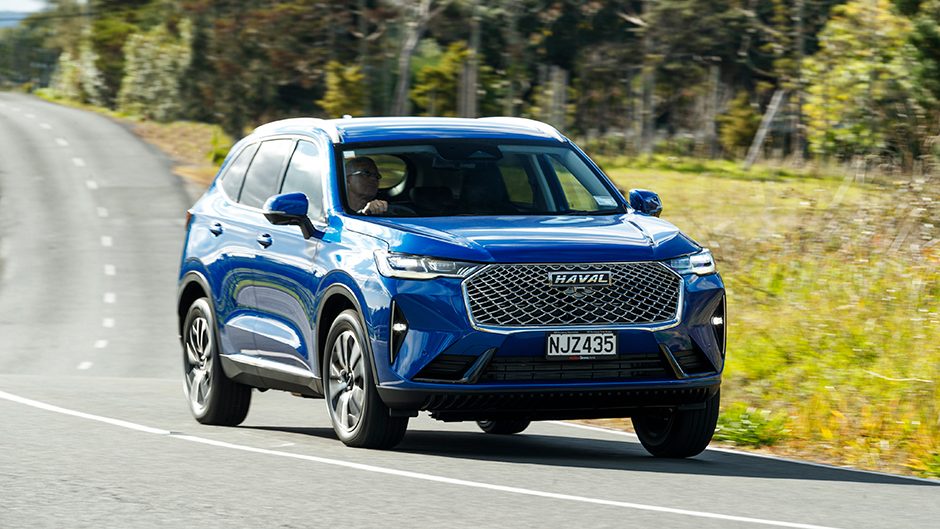 Just a warning – do this on the move at your peril. I was attempting to turn something else off, looked up, and discovered that the 100km/h traffic of a few seconds ago had now completely stopped. And the H6 hadn't warned me! Fortunately all the emergency training worked out just fine and we stopped with road to spare. But it gives you a fright and is a good reminder not to piss around with touchscreens on the move.
All of this is more of an annoyance than anything. After about a week of messing with settings me and the H6 came to an understanding. I'd keep my distance from everything if it would stop with the bonging and the autonomy. And when you eventually come to this symbiosis of man and machine, the H6 is a pretty okay drive, not to mention amazing value.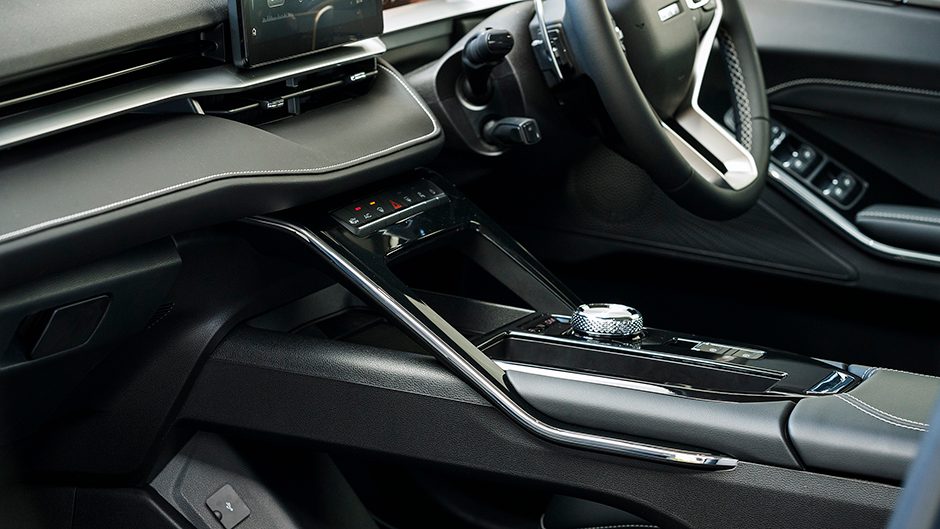 What, no revs?
For it's not just the safety assault that comes with this vehicle; it is also well specified elsewhere, given how little you've shelled out. Lux features a leather-bound wheel and artificial leather seat coverings which fooled absolutely no-one, a powered and heated driver's seat with a lumbar air pump, LED fog lamps, roof rails, and dual zone air. Nav you get via smartphone hook-up, either tribe. There are also tinted rear windows, automatic parking and DTS audio, though it sounded better with that set to off and some EQ tweaks.
This is very much a car of the digital age, as if you hadn't already guessed, for instead of having one infotainment screen you seemingly get two, identically sized and shaped, the second one being the instruments. For quite some time I saw nothing in the way of a rev counter despite it being right there. The big figure on the right is the digital speed readout (okay, I got that immediately) while the figure on the left represents revs, only the number has to be multiplied by 1000 to get actual revs. So you're doing around 1.8 of these at 100km/h in top gear (seventh).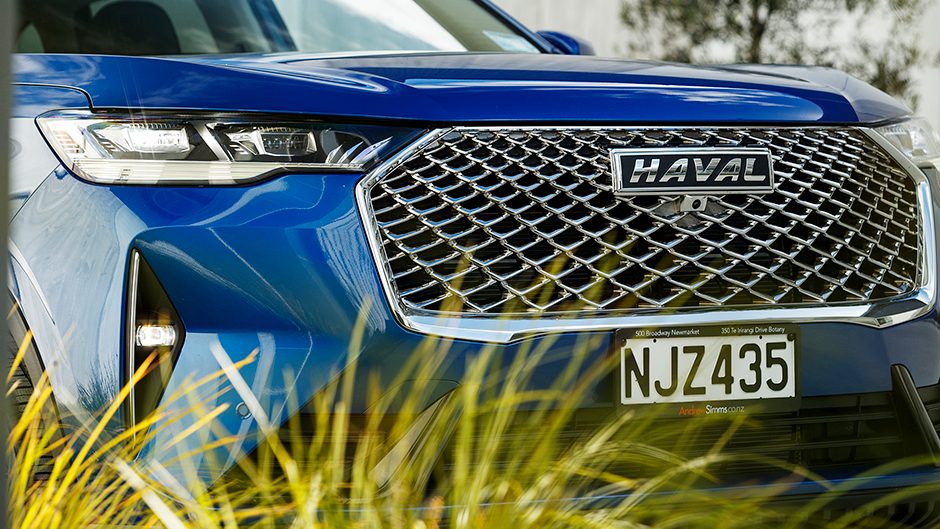 What lies beneath?
The new H6 uses essentially a carryover engine, but with output up by around five units apiece to 150kW and 320Nm. The dual-clutcher also gets another cog, now a seven-speeder. That makes it a heap hastier than before, though arguably the loss of weight from extra high strength steels (70 per cent) has had the biggest impact for the new Lux is lighter by around 100kg. The last one was 1715kg. This new one, underpinned by the unfortunately named LEMON platform (means Lightweight, Electrification, Multi-purpose, Omni-protection and Network), scaled up nigh on 1600kg, so little wonder it raced to the legal limit 2sec quicker than its forebear.
Moreover, it's plenty quick enough in the default Normal mode. Sure, Sport sparks it along but there's simply no need. It's also reasonably quick off the mark, not something you can always say about turbos mated to DSG trannys. Give it too much jandal and the fronts will break loose. Turn off ESP and it's on again as soon as you blink. The light blinks plenty when push comes to shove too, but cornering is reasonably tidy, with understeer the predominant trait, partly the result of Chinese-made Hankooks that squeal in protest when pressed. At least they don't bong. And the ride is only ever pliant. It could do with more rebound damping but we'd rather easy progress in this type of family vehicle than rigid body control, like in Countryman Cooper S.
Mention of that vehicle, this matches that for pace almost exactly, which is a surprise given the H6 is bigger and heavier. While fuel use in town is in the 9s, we managed low 7s using cruise at highway speeds. Brakes do the trick and are an improvement on the second generation's, with a best crash stop of 37.4m whereas the former couldn't break 40m.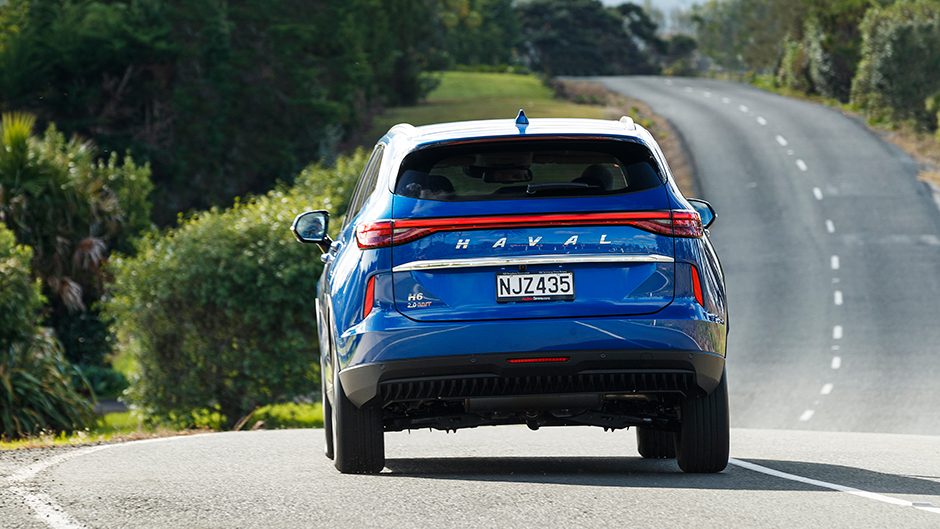 Where's it at?
This is a few thousand more expensive than before, but is bigger all round, looks way cooler, and more modern with its Spidey grille and squinty LED headlights that turn night to day on full. It's plenty roomy inside too, while the hold is good for 600-1485L. At $34,490 we imagine Haval will sell all they can get their hands on.
Want AWD with that? It's coming and will cost $39,990 when it arrives, the same amount as a front-driving mild hybrid (179kW/530Nm) also coming soon.
| | |
| --- | --- |
| Model | Haval H6 Lux |
| Price | $34,490 |
| Engine | 1988cc, IL4, T/DI, 150kW/320Nm |
| Drivetrain | 7-speed twin-clutch, front-wheel drive |
| Fuel Use | 7.4L/100km |
| C02 Output | 170g/km |
| 0-100km/h | 7.12sec |
| Weight | 1593kg |