We were chatting recently with a European vehicle importer about electrification, and they were concerned that Kiwis wouldn't pay a significant premium for an electrified vehicle.
As they mentioned, folk don't mind paying a few thousand extra for a hybrid, and Toyota (along with Lexus) has done well here. Hybrids now outsell the conventionally powered variants, which speaks volumes.
The European car makers have caught on too, offering some 48v mild hybrids but they are also concentrating on plug-ins and BEVs, something Toyota and Lexus have avoided previously. But Lexus now has its UX EV and plug-in versions of the RX and NX. European governments are pushing for the banning of everything ICE powered in the not-too-distant future, including all hybrids.
We're still a nation dependent on ICE power, despite multitudes of city folk making the switch by purchasing a used-import Leaf. By contrast, very small numbers are purchasing new BEVs but at least infrastructure for EV charging is happening, if at a slow pace. The reality is that the car makers supplying European markets also supply us, so we shouldn't be thinking we'll be relying on ICE power forever.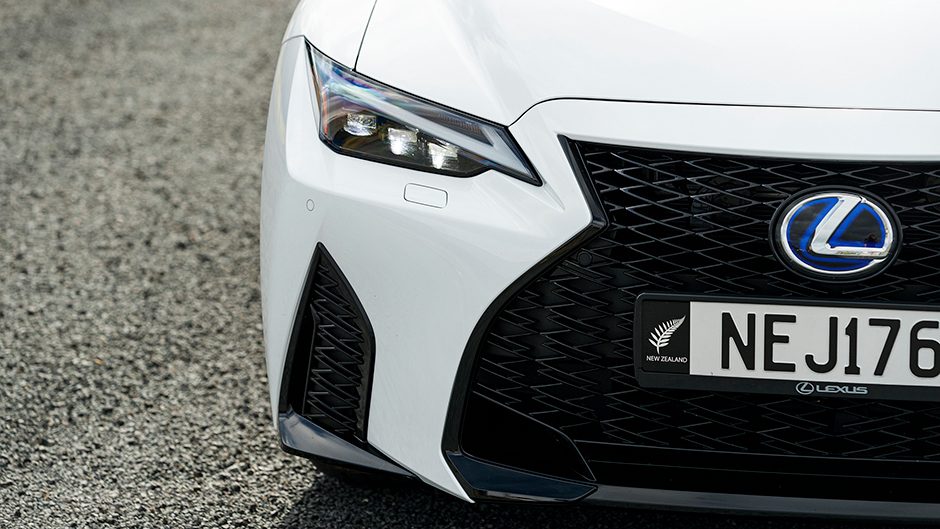 And Toyota has always said as much; their hybrids are seen as logical stepping stones to a full battery electric future. At present, EVs remain imperfect things, with limited range compared with the IS 300h we've been driving for a week (400 vs 800km), and slow recharging (a few hours to go from 20 to 80 per cent versus no external charging required).
Toyota and Lexus refer to their hybrids as self-charging because the NiMH battery in the boot is most of the time being charged by the engine. That's also the rub with this kind of hybrid; at regular open road speeds it is never running on EV power alone because of the small size of the old tech battery. So you're essentially relying on the economy of the 2.5L naturally aspirated Atkinson engine for overall open road fuel use. We found that 6.1L/100km is about as low as it goes at a constant 100km/h on flat chipseal surfaces.
However, open road running is not where these cars are at their best in terms of energy efficiency. As soon as we hit the Easter tailback into town the energy monitor showed the IS 300h was running on electricity alone for much of the time (providing speeds don't exceed about 70km/h and there's no hill work) and the mean fuel efficiency fell steadily. It was soon down to around 5.1L/100km which is coincidentally the same as the claimed combined fuel use figure (and round-town number for that matter).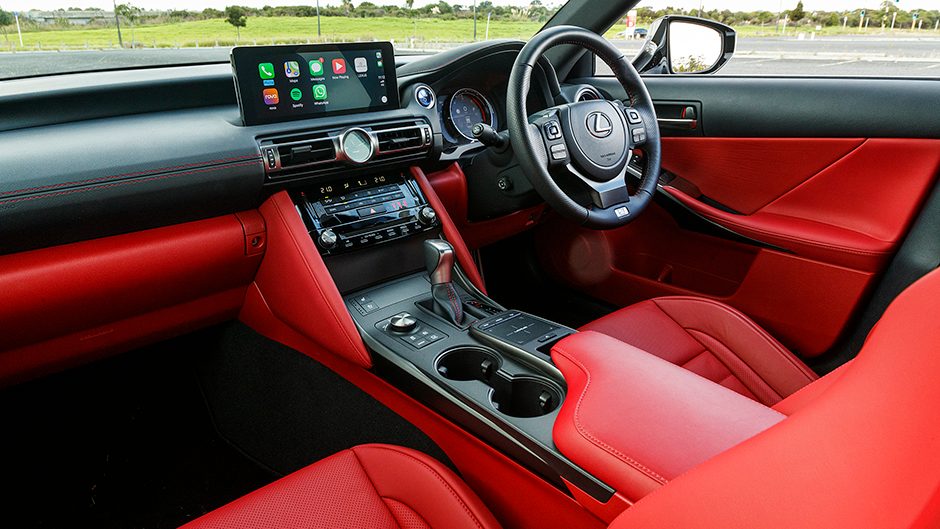 There's one other thing we should just mention in passing, because it's kind of odd at first glance. This IS 300h is an F-Sport model ($85,800) so it gets uprated suspension, adaptive damping, hip hugging seats and special 19-inch wheels with Potenza S001 rubber. All this on a hybrid?
Well, actually, it's not as daft as it initially seems. With a 164kW system total it isn't as quick as the 2.0L turbocharged IS 300 we drove recently but it's only a second slower on both the performance criteria we use. Which shouldn't surprise really as it's almost 200kg heavier. And that makes it a little less wieldy on road too but, again, by not that much and the suspension gurus have set the car up to be as swell riding as it is handling. Like the Limited model, it's also ridiculously quiet on the open road, with just a smidge of tyre roar on raucous chipseal.
What surprises is how willing this is in general use. If you watch the energy monitor at take off, the electric motor and engine are both activated and how quickly you accelerate depends on how much you mash the throttle and what mode you're in (normal, Sport, Sport+). If you want just a bit more enthusiasm, you can slip the shift lever to the right which selects Sport transmission mode.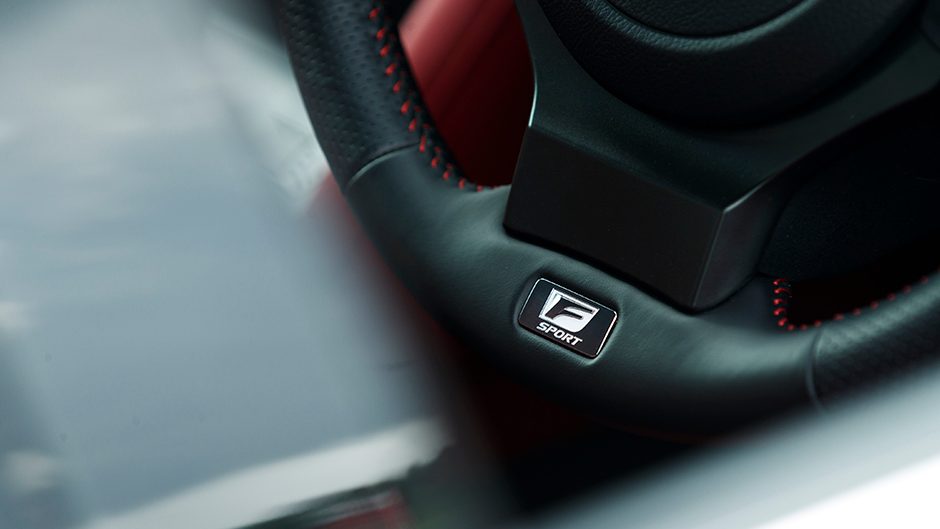 The combination of the 2.5L engine and 300Nm motor affords decent shove for overtaking. Certainly if you're after a mix of economy and performance you're better off in this than the conventional IS 300. But if you need boot space, the hybrids lose out by 30L over the regular IS 300s (450 vs 480L).
Yes, the cars with the single powerplant are quicker and more nimble, so if these are a priority, the regular IS 300 is a better bet. But given the choice we'd go for the hybrid and you can save almost $10k over the F-Sport by opting for the entry level IS 300h. Less sport, and more support, as it were.
| | |
| --- | --- |
| Model | Lexus IS300h |
| Price | $85,800 |
| Engine | 2494cc, IL4, DI, 133kW/221Nm |
| Drivetrain | e-CVT, rear-wheel drive |
| Fuel Use | 5.1L/100km |
| C02 Output | 116g/km |
| 0-100km/h | 8.48sec |
| Weight | 1740kg |