Want an easygoing big bike that will have a lash at anything? Harley's Sport Glide, with its removable panniers and screen, is fit for purpose.
Sport Glide is an interesting name, no? It suggests great cornering prowess, and a special ability to tour. So you might be thinking there's a paradox here but having ridden the 2021 Sport Glide from Harley Davidson, we'd say the descriptor is close to the mark.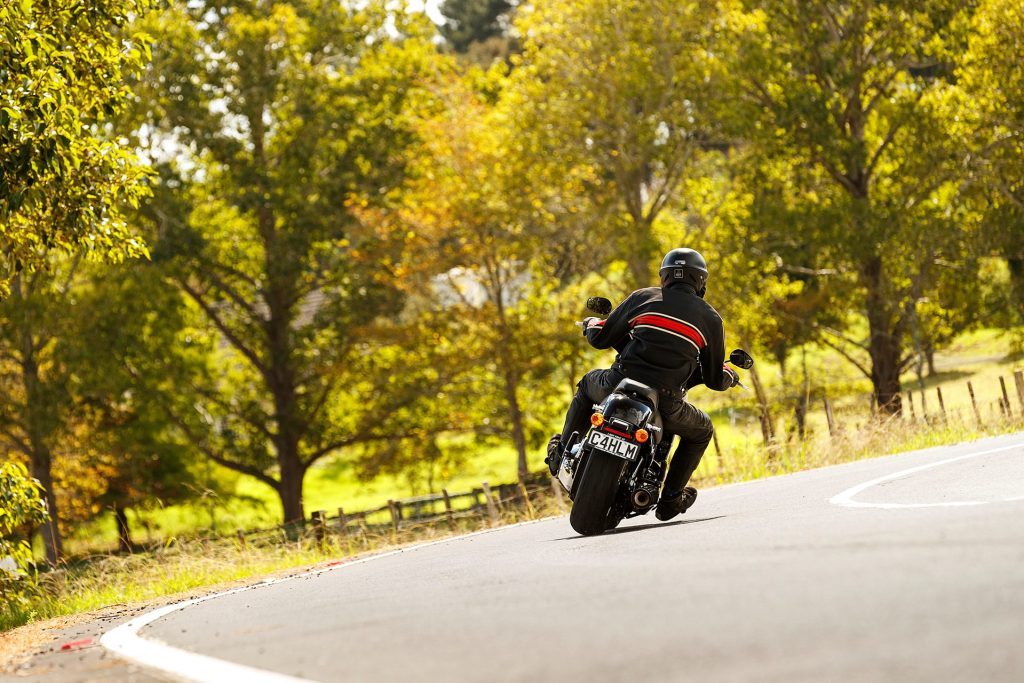 It's an historic name and made a comeback in 2018 after a quarter of a century absence. Sport Glide also survived the recent cull of the Softail range and we're rather glad it did.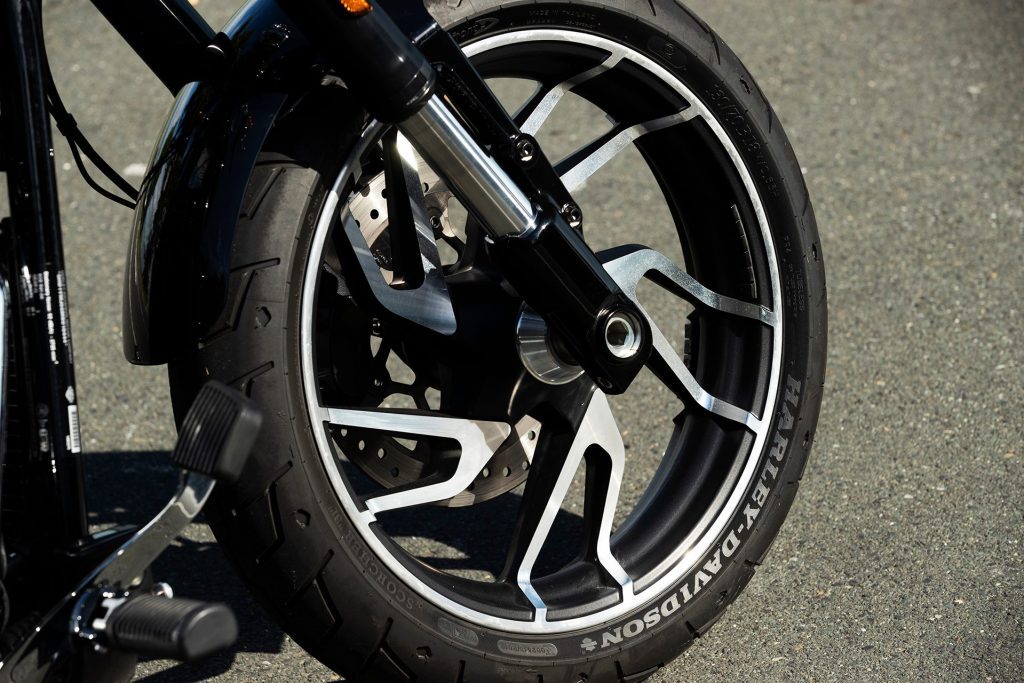 This has tyres that don't seem blown out of proportion for appearance's sake so handling isn't compromised, and there's enough ground clearance to ensure cornering doesn't involve too much metal grinding. Our particular machine came with no touchdown blobs attached to the underside of the slightly forward mounted foot pegs. We can only surmise that they had been ground away and the stubs removed. But it also suggests this bike is happy to lean over in corners and that absolutely feels to be the case.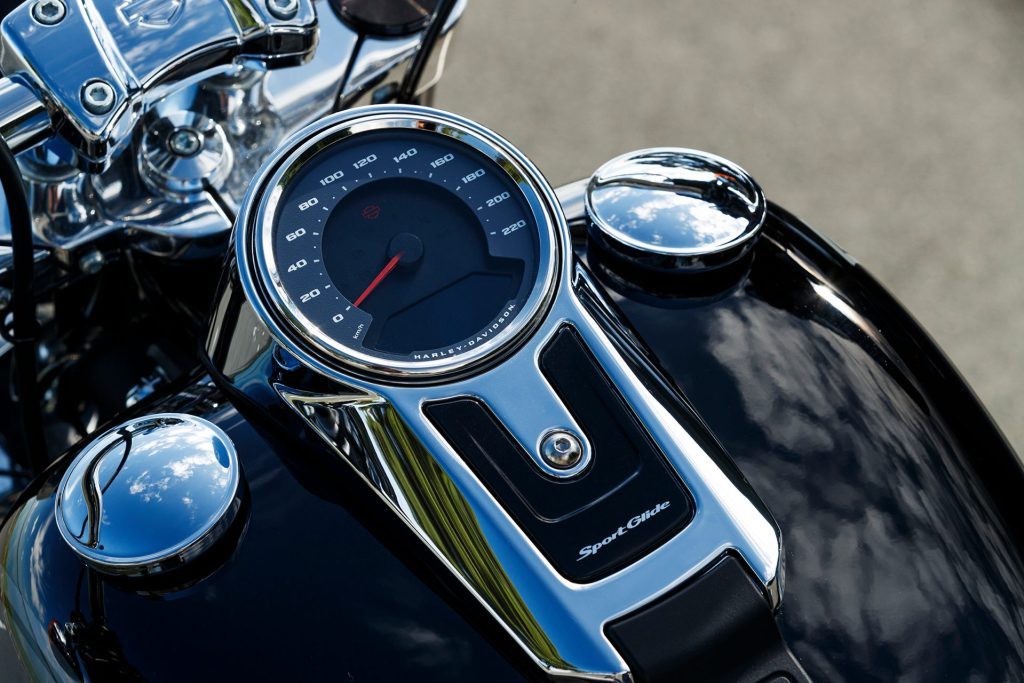 We'd just jumped off the Sportster S and threw our leg over this. Immediately the slimmer tyres made their presence felt, with easier changes of direction. But an even more obvious first impression was just how plush the seat and rear end of this Softail machine felt. Your tail section takes a bit of a pounding on the Sportster S but there's more than half as much rear suspension travel again on the Sport Glide so it's cushy by comparison. Only the worst road roughage uses up all the 3.4 inches (86mm) of travel available. Most of the time the comfy looking seat and Softail suspension do the business. We backed off the preload and it was then even cushier. Having a well padded seat makes a difference too.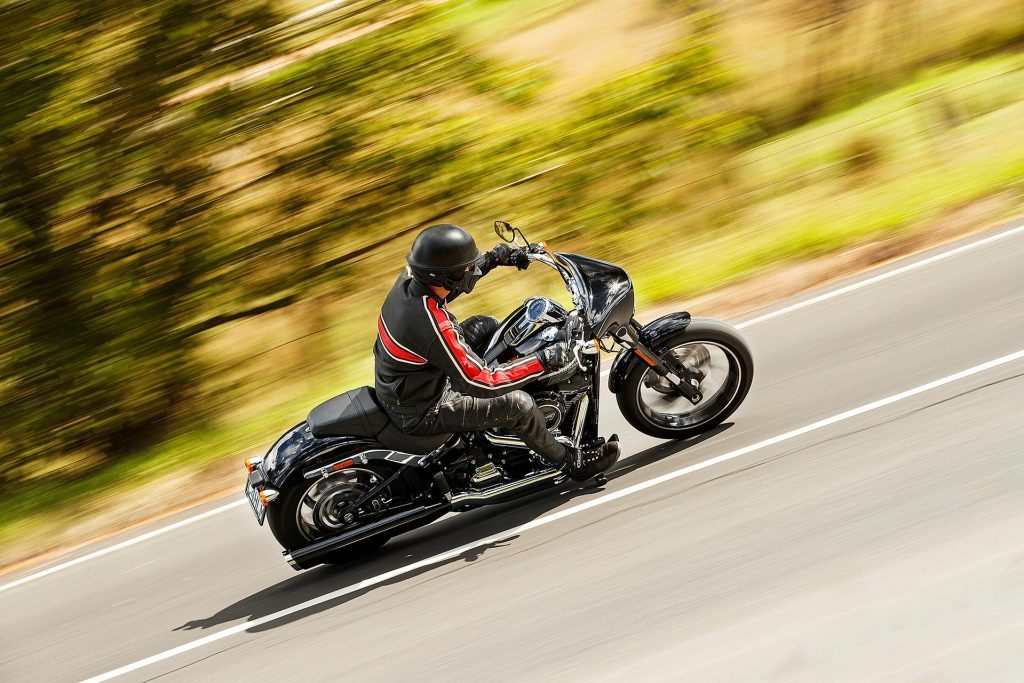 After the modernity of the Sportster S switchgear, it's back to how it ever was with the Sport Glide. Same with the shift mechanism; where it's clunk-free on the newer machine, there's a trick on this cruiser. You need to wind off the throttle and then wait momentarily before adding upward pressure and shortshifting. Clearly there's more flywheel effect here, and that's obvious also in the way the 107 Milwaukee-Eight engine pulls contentedly down to 1500rpm, where the Revolution Max engine isn't happy delving into the basement. At the other end, the 107 is all done by 5500rpm. So it's merely ticking over at open road speeds, reading just 2240rpm on the tank-mounted clock when the speedo suggests 100km/h. There's nearly 140Nm of torque to make use of, the peak on hand at 3500rpm which is pretty laid back.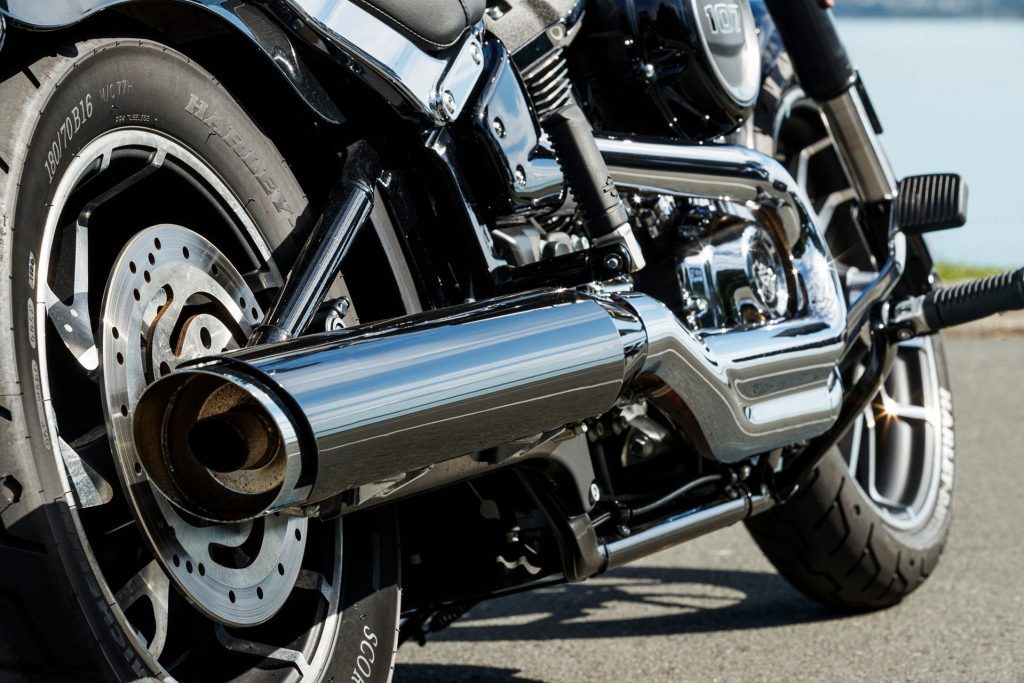 It's simple in other ways too, with no engine modes or TC so there is just a cruise control switch on the left block. Even the brake lever has no adjustment though it requires beefcake hands to grip naturally. We thought that the lone 300mm rotor up front would prove one shy of a useful pair but the rear one chimes in for useful braking effect. From 100 you can reach a dead stop in 38m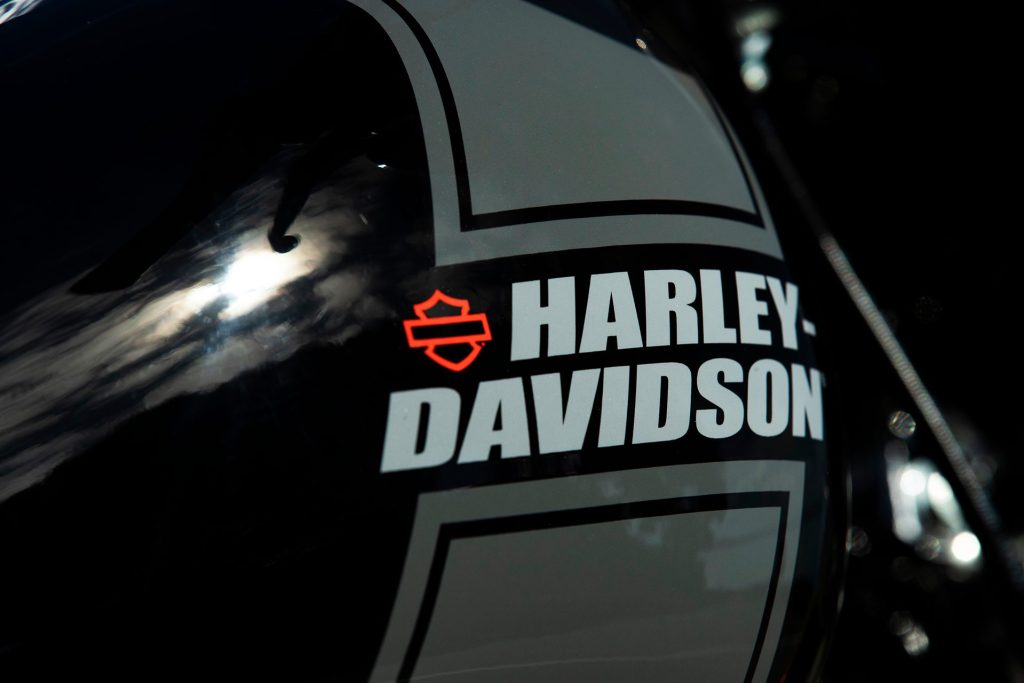 Multitalented?
This is something of a quad bike, metaphorically speaking – Harley makes out it is four bikes in one, for it comes standard with easily detachable hard luggage and a small, removable batwing fairing. So you can ride it round as a cruisy weekend tourer, the panniers taking 25L a side. It takes only a minute to unlock each one from their mounts and set them aside, so then you've got yourself a smart looking cruiser/commuter. The bikini batwing fairing is also easily detachable. It doesn't deflect much wind but it sure looks good. Resiting it is easy once you've got the hang of circumventing the wiring that can get caught up in the process.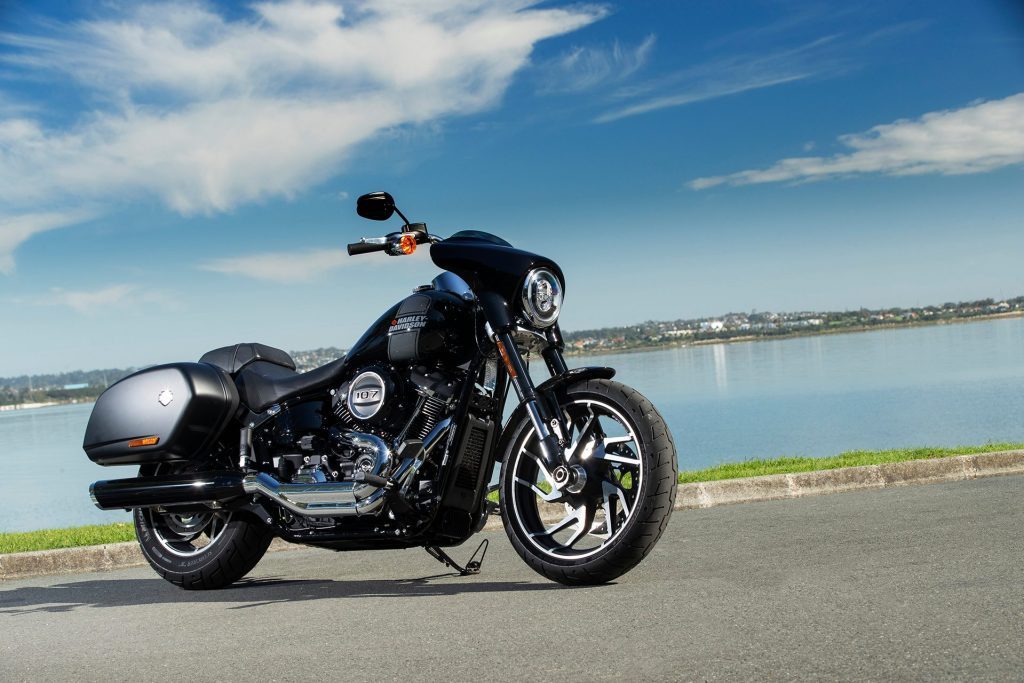 Four bikes in one though? Not really – it's either a cruiser for commuting and the like, or a weekend bagger. There's provision for a pillion too, though the seat is more of a perch really.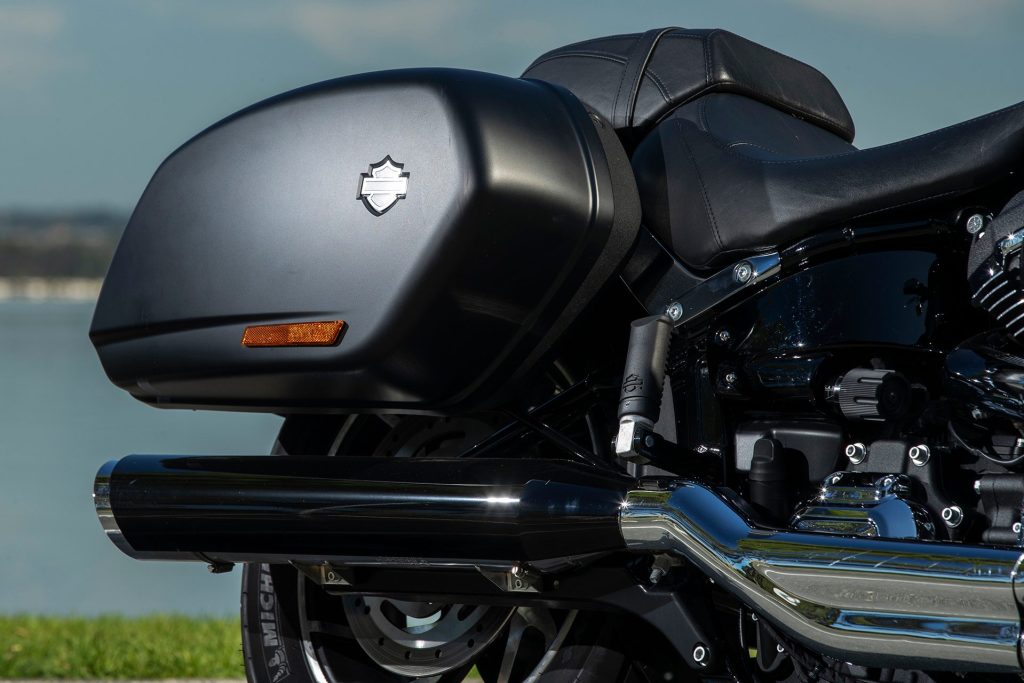 We didn't especially like the riding position of the Sportster S, and while this is similar it's more relaxed with less of a lean forward and ditto for the stretch to the pegs. All in all, it's a darn site more comfortable.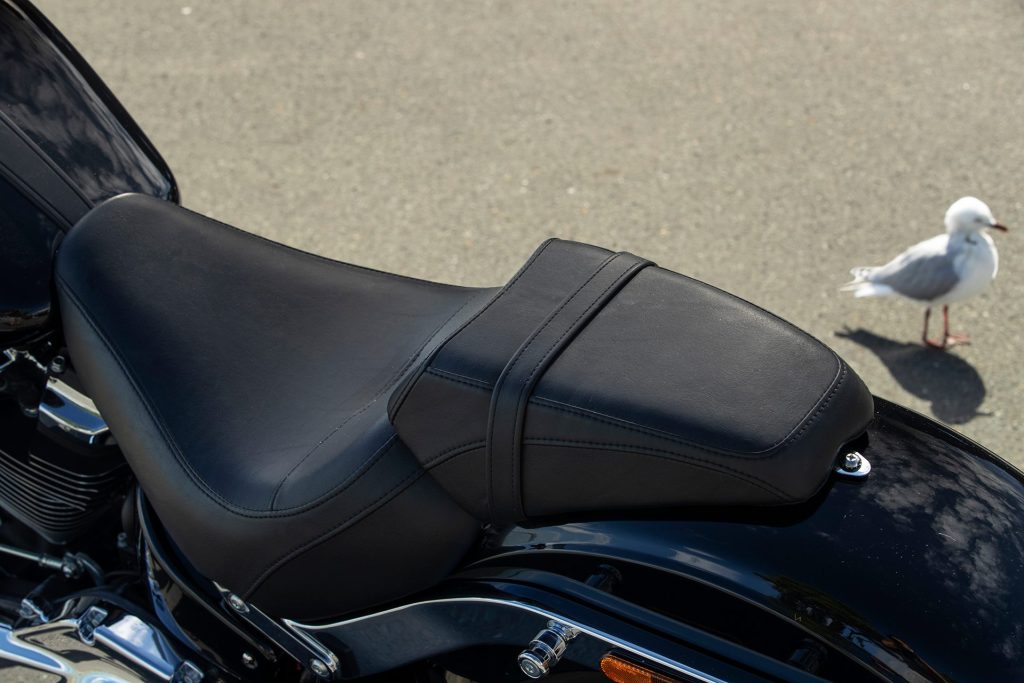 However, it's not in the same league for speed, being 318kg, roughly 100 more than the Sportster S.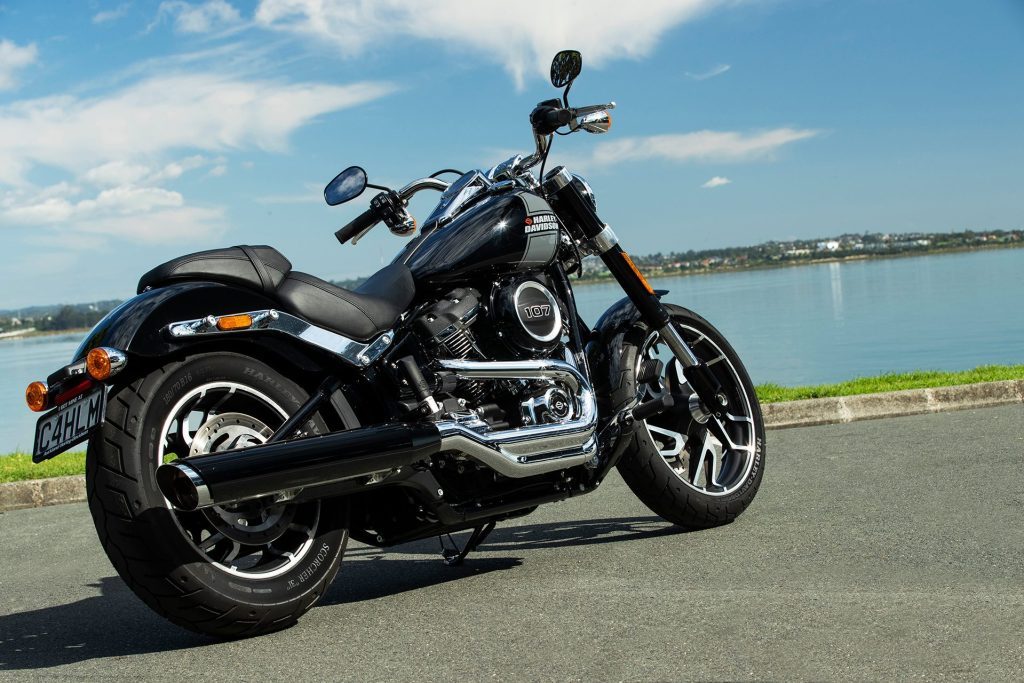 Nor does it shift anything like as quickly. But it can hustle all the same, especially for something with just 61kW. We managed a 0-100 time of 4.4sec, and matched that with a 3.1sec overtake. These are pretty sharp figures for a bike this size. There's also stentorian pull in top gear up almost any hill, providing there's about 2000rpm showing. And while there's no fuel use data the distance to empty figure suggests well over 300km on a full tank.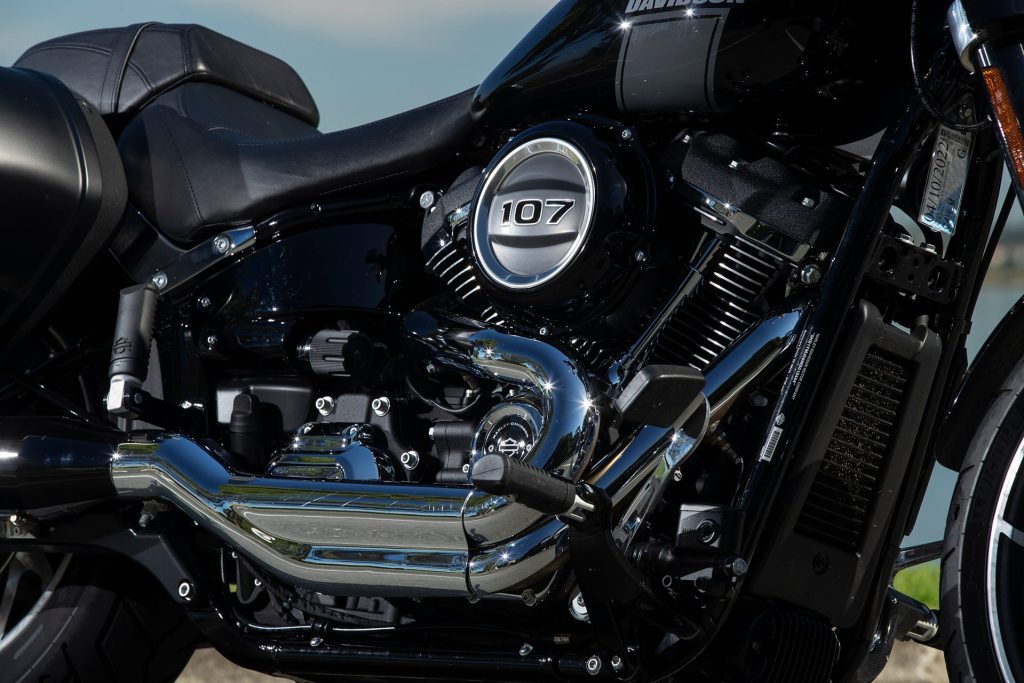 It never really feels heavy either, not that I tried to push it up any slopes. But when performing U turns it always feels cooperative, with a sufficiently tight lock to make it easy to about face on your average rural road. A low seat height of 650-odd mm and wide bars obviously help when manoeuvring it around.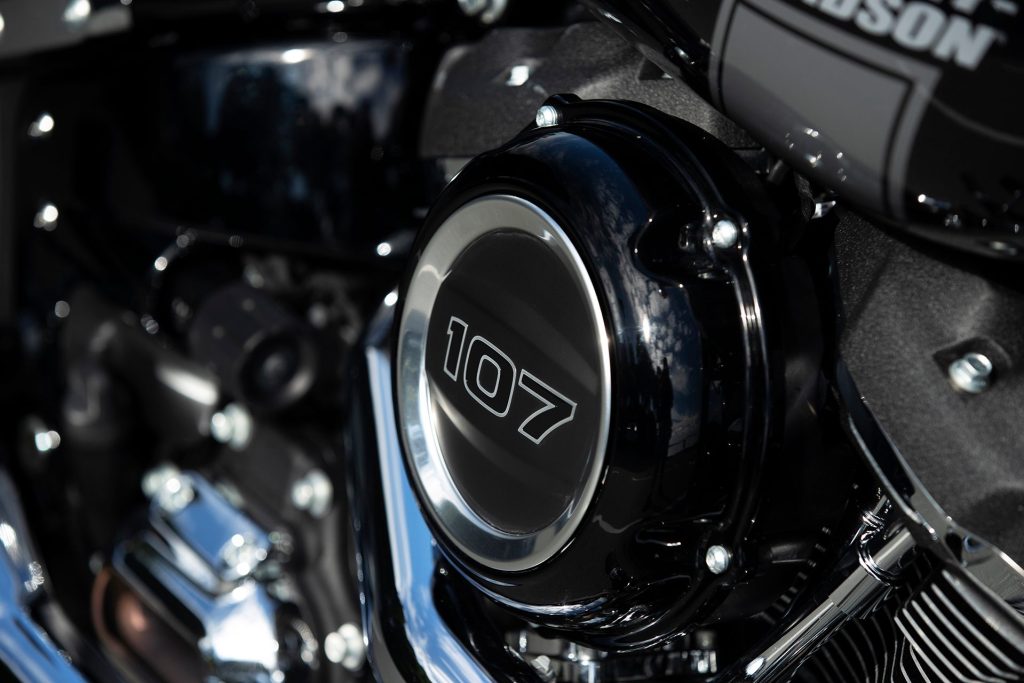 There's not much to dislike about this bike. So the lone instrument on the tank doesn't tell you much, and nor is it easy to read with the sun behind you, thanks to the reflections off the chrome-plated bars and such. While the stated 28-29 degrees of lean doesn't sound impressive, it's certainly sufficient for cruisy outings, and you're not forever sparking up on the roadway when cornering.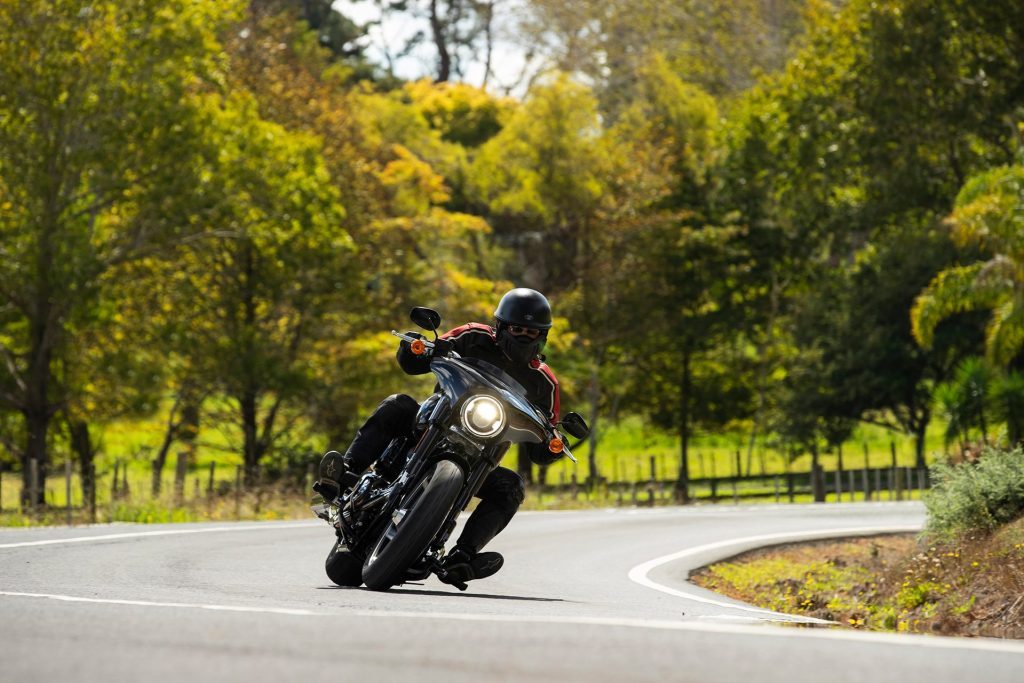 This would be amongst the most user-friendly and relaxed of the Softails I've experienced. The versatility of the easily removed luggage and screen make it that much more appealing. At $31,750 for the black version we had, I'd happily forego the extra performance and cornering clearance of the Sportster S for the easy-going nature and comfort of the appropriately named Sport Glide.
Model
Harley-Davidson Sport Glide
Price
$31,750
Engine
1746cc, air/oil-cooled,
fuel injected, V2
Power/Torque
61kW/140Nm
Transmission
6-speed, chain final drive
0-100km/h
4.44sec
80-120km/h
3.10sec (88.74m)
100-0km/h
38.62m
Safety systems
ABS
Seat height
680mm
Weight
318kg