After its last truck's reputation was put through the mud following one of the lowest ANCAP crash-test ratings of recent times, Great Wall Motors (GWM) has buried the hatchet; its new Cannon ute becoming the latest vehicle to secure a 5-star ANCAP safety rating.
"This is a good outcome for consumers and fleet buyers in Australia and New Zealand, and has been achieved as a result of market demand for five star vehicles, consumer expectation and the strong influence of ANCAP protocols," said ANCAP Chief Executive Officer, Carla Hoorweg.
"GWM has shown its willingness and strong commitment to providing its customers with the highest levels of safety by swiftly incorporating improvements to address deficiencies in existing vehicles and as a result, Australian and New Zealand consumers are being supplied with a safer vehicle.
"This rectification action for all vehicles already in the market would not have come without the pressure applied through ANCAP protocols."
The Cannon was awarded an 86 for Adult Occupant Protection, 87 for Child Occupant Protection, 67 for Vulnerable Road User Protection, and 73 for Safety Assist. ANCAP acknowledged the high level of standard safety tech in the Cannon, which includes autonomous emergency braking, emergency lane keeping, and more.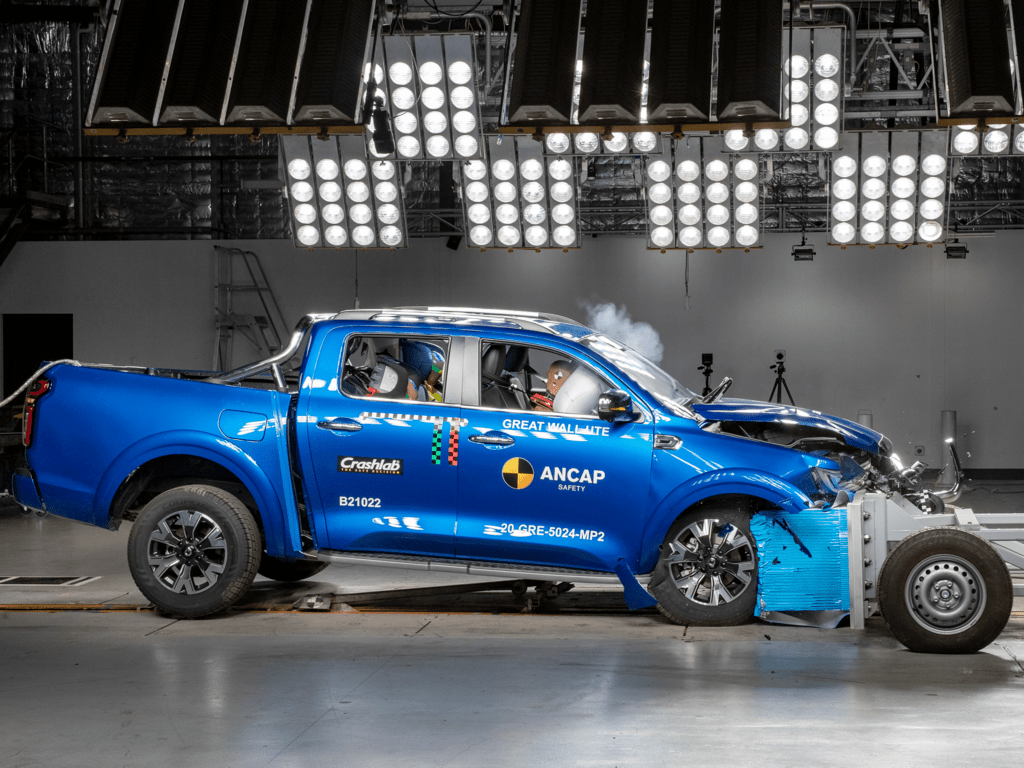 This is a start contrast to the last GWM ute ANCAP tested, the Steed. Tested in 2016, it scored a mere two stars. The model was widely condemned in the media, and failed to make much of an impression in the markets on either side of the Tasman. The Cannon, on the other hand, is already jostling with established nameplates like the Mazda BT-50, Isuzu D-Max, and Volkswagen Amarok.
The result means the GWM Cannon is the third ute to score five stars in ANCAP's more strict crash test regime, following on from the BT-50 and D-Max last year.
Admittedly, the test wasn't without some issues. The vehicles ANCAP used to generate these scores were models that came with revised front head restraints and a revised steering column. GWM tweaked the former to reduce the chance of whiplash. It appears that these changes came after an earlier crash test revealed deficiencies.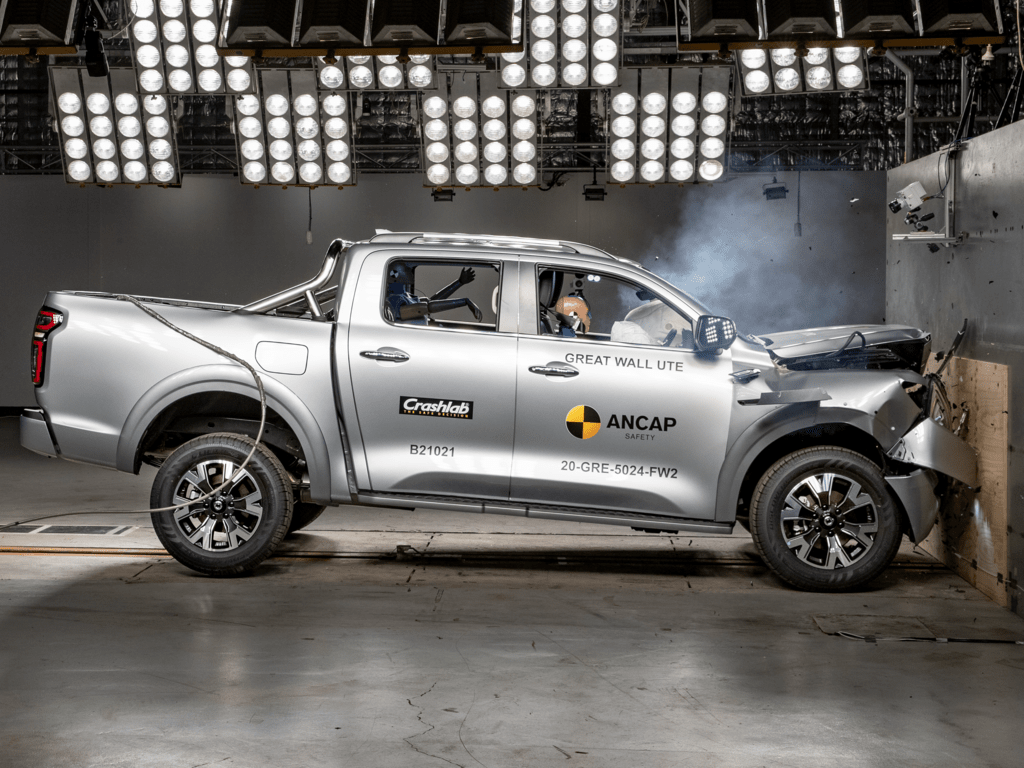 "Consumers and fleet owners need to be aware that if their vehicle was built prior to August 2021 it is not 5 star rated until the rectification action is complete, and ANCAP will be monitoring progress of the service campaign to ensure all in-service vehicles are fixed quickly," Hoorweg added.
"Those who have already purchased a vehicle built prior to August 2021 should return their vehicle to their local dealership and have the no-cost rectification action completed in order for that individual vehicle to meet the 5 star standards and ensure they have the safest vehicle available."