Rolls Royce is busy testing its new Spectre, deemed by the company to be its most important product since 4th May 1904. That's when founders, Charles Rolls and Sir Henry Royce, agreed that they would create "the best car in the world". It's important because it is electric.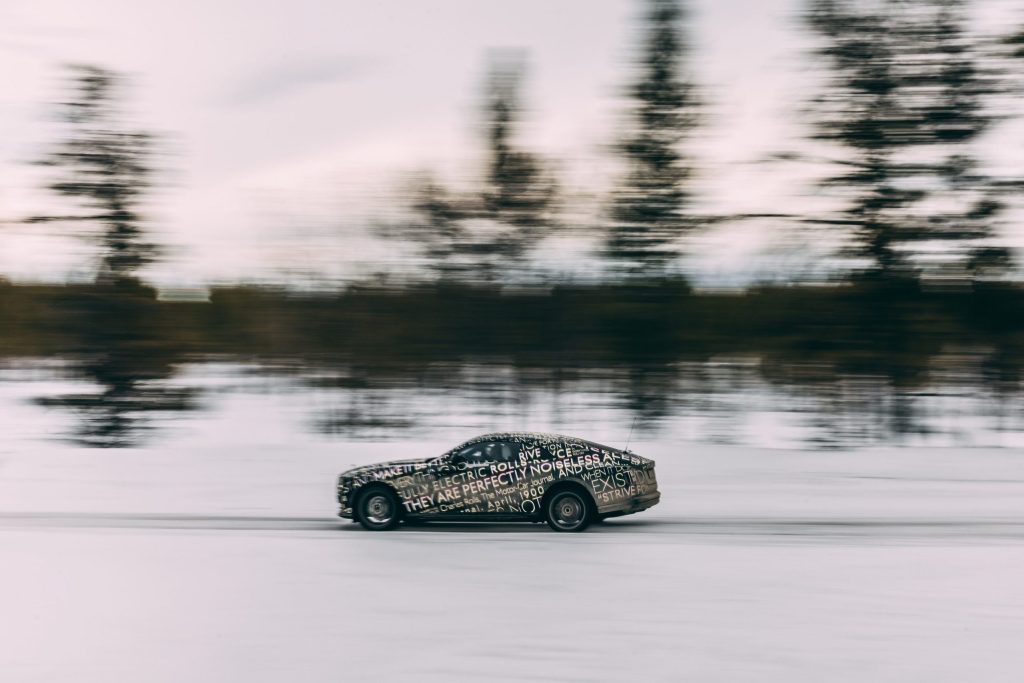 "The announcement of every new Rolls-Royce motor car carries a great weight of expectation, but Spectre is unquestionably the most anticipated product in the marque's modern history. This is because it is much more than a product. It is a symbol for our bright, bold electric future, and it represents a seismic shift in our powertrain technology," says RR big cheese Torsten Müller-Ötvös.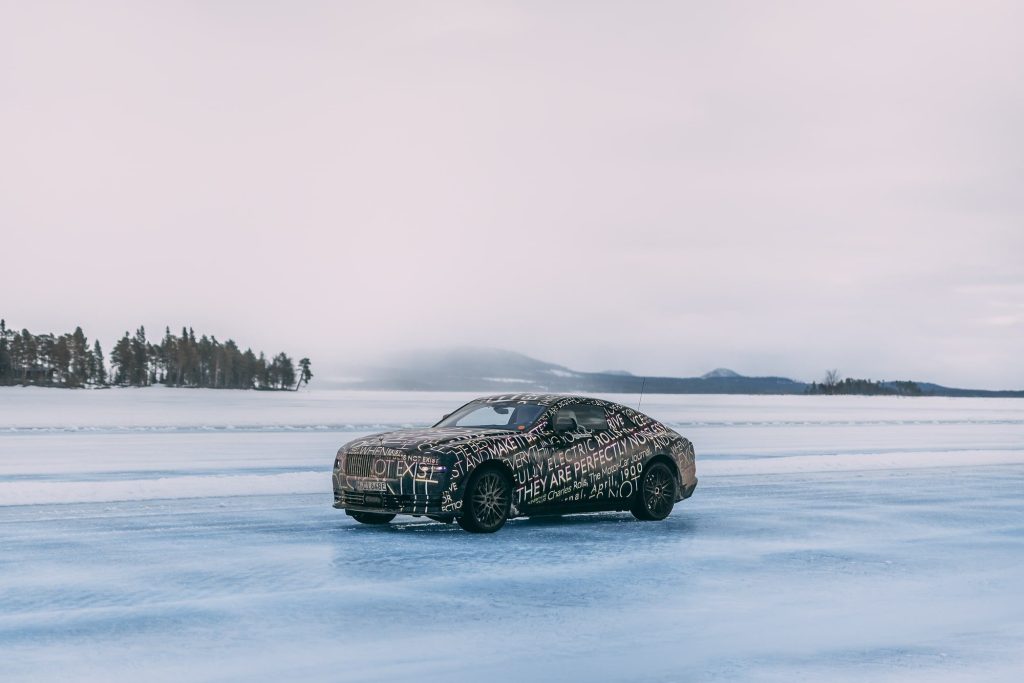 The new luxo chariot has been winter testing in Sweden in sub zero temperatures to trial the functions of the car in a cold weather environment. It also allowed the engineers a chance to throw the Spectre about on ice in lurid tail slides to see how she goes. However, Rolls Royce makes the process sound rather stuffy.
"This is defined by the marque's engineers as 'de-escalated time', which enables incredible accuracy and control in creating the Rolls-Royce experience using Spectre's chassis control systems, powertrain management and electronics control.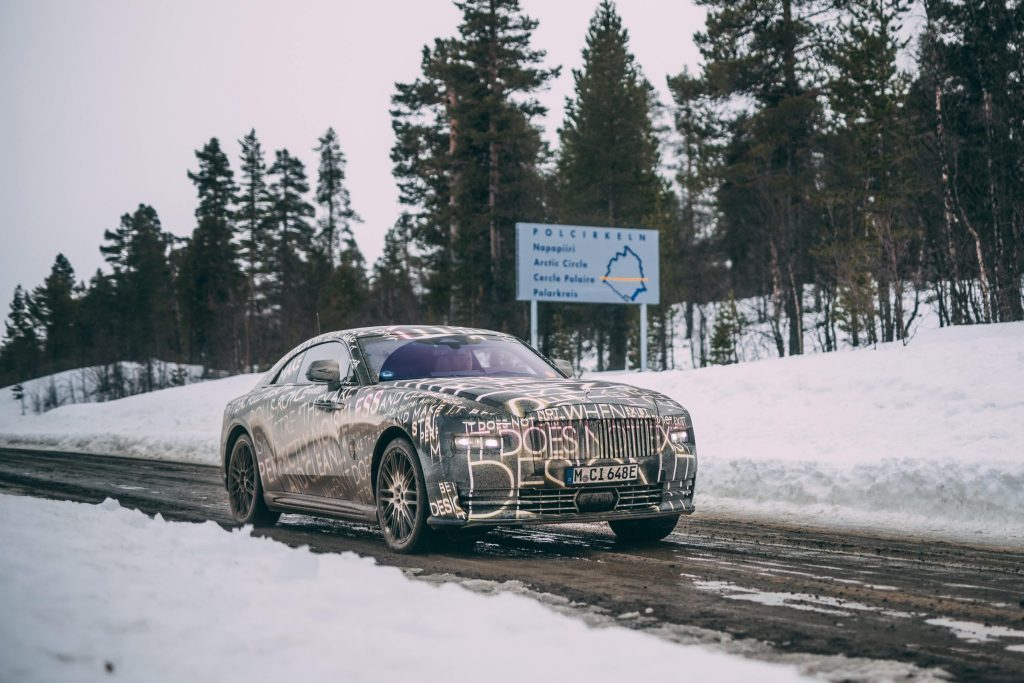 By driving on low traction surfaces such as snow and ice and wilfully destabilising Spectre, the engineers can create dynamic circumstances at low speeds that would ordinarily occur at high speeds. This can be reviewed and guided in situ and in slow motion, in doing so parametrising and finessing cold-weather vehicle performance in areas such as handling, controllability, stability, predictability and the 'waftability' that defines the Rolls-Royce experience."
The mules have so far tallied more than half a million kilometres of testing, which RR says is 25 per cent of the overall regime. Owners should be behind the wheel of the spooky Roller toward the end of 2023.