The Ford Ranger Raptor continues to go from strength to strength, with the country's most popular ute now earning the honours of winning its class in Australia's toughest off-road race, the Finke Desert Race.
Piloted by father and son duo Brad and Byam Lovell, the two completed the grueling 460km trek from Alice Springs to Finke and back in 5 hours, 56 minute and 30 seconds, winning the Production 4WD class. They also set a new class record time for the trip between Finke and Alice Springs.
It's only other competitors consisted of a Toyota LandCruiser and a Mitsubishi Triton which failed to finish the first day of driving due to mechanical issues. They did however go on to finish the second day behind the Ranger Raptor following repairs.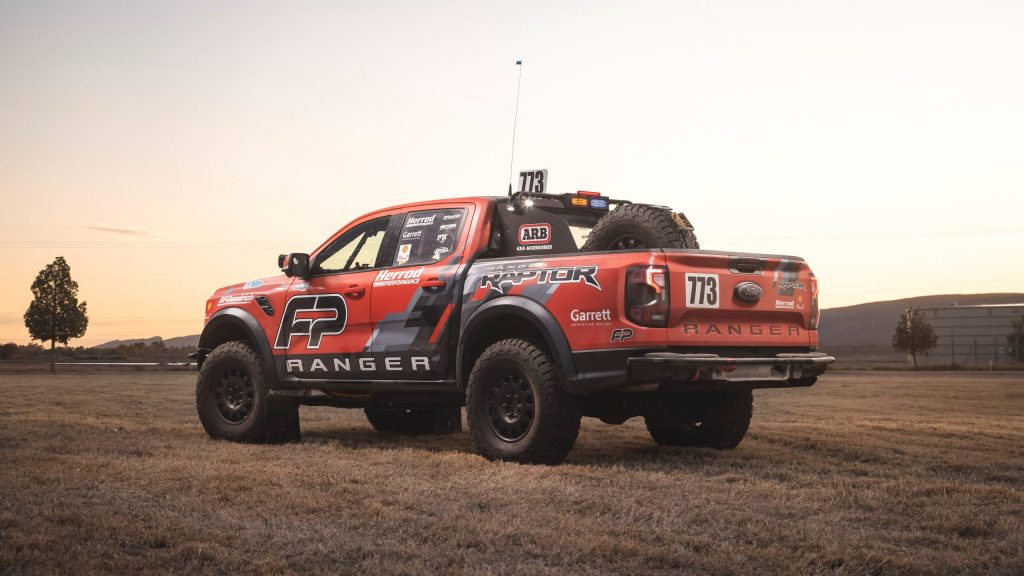 The Ranger Raptor race truck itself is Australian-made, but it's also the same one that won the Baja 1000 late last year and drove back home to California right after.
It remains largely untouched from stock form apart from modifications like a roll-cage, underbody protection, a snorkel, and various lighting components which had to be added as per the regulations.
Under the bonnet remains the original 3.0-litre twin-turbocharged V6 mated to a 10-speed transmission, while the braking system, suspension, and tyres were left as they would come off the showroom floor.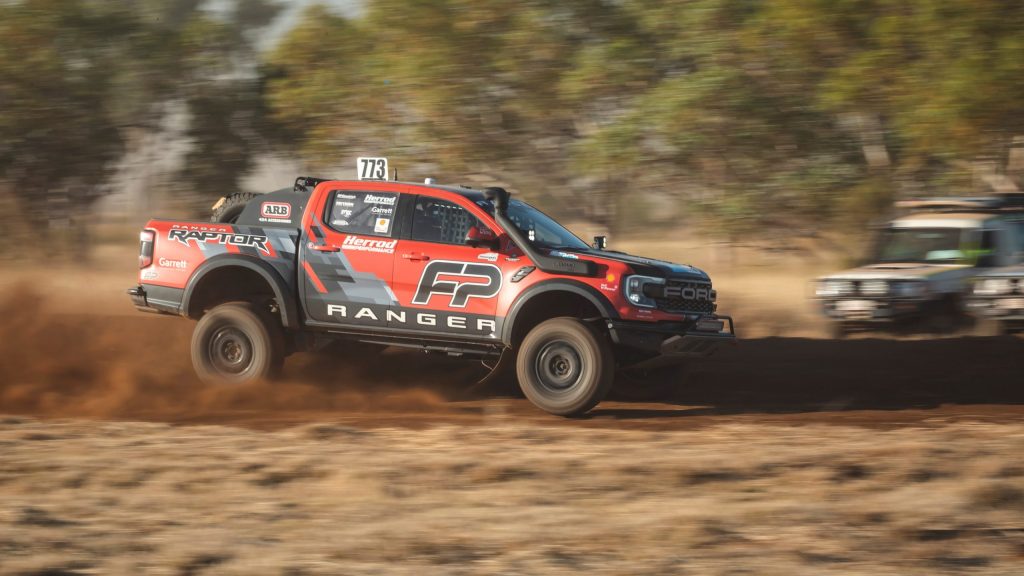 "The Finke Desert Race is Australia's toughest off-road race, set in what's almost the spiritual home of the Ranger Raptor," said Mark Rushbrook, Global Director, Ford Performance Motorsports.
"The Finke track, and terrain around Alice Springs was a key proving ground for the Ford Performance and Ford Australia engineering teams as we developed the Ranger Raptor."