Is the high-rise focus the best of the fourth-generation bunch to date? We drive the faux-wheel drive active to find out.
With the cooling of interest in the compact sedan and hatch sector and the explosion of the city-friendly SUV segment, it's small wonder that some hatches are now morphing into crossovers. That's precisely what this Focus Active is all about; a bit of elevation, and some tough plastic cladding and bash plates, plus interior fine tuning for a more adventurous lifestyle. Otherwise it's much the same as the like-priced ($36,990) sports-inspired Focus ST-line. But is it though?
Perhaps there's a bit more going on than meets the eye. It may not go the whole-hog crossover route as it remains front-wheel driven but then most in this class are, apart from Subaru XV. And the jacking isn't that substantial, with a rise of 30mm up front and 34mm at the rear. Visual differentiation from other Focus models is more obvious in the plastic cladding about the wheel arches, sills and bumpers, while on the inside there are more textured materials and surfaces for that "rugged yet sophisticated" look.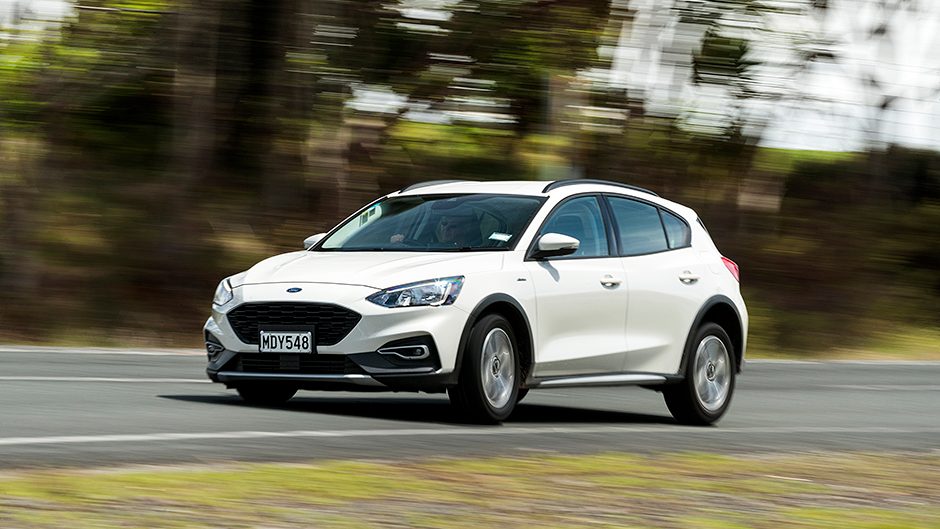 But it's not all simply cosmetic, for the torsion beam rear suspension underpinning other Focus models makes way for a more soothing multilink system. Overseas reports suggest luggage capacity diminishes from 430 to 375L but Ford NZ disputes that, as do we when peering inside. Evidently all Focus models offer 375L of luggage space to the cargo cover and 430L to the roofline. Split folding liberates 1320L, though it's two tiered.
As to the nitty gritty of the rear end changes, the short long arm (SLA) independent rear suspension features unique spring, damper, and stabiliser bar settings while front and rear wheel knuckle geometries also differ, optimising comfort and response. An isolated subframe is said to deliver a balance between front and rear compliance over larger bumps in the road, smoothing the ride.
Suspension bushes feature different stiffness characteristics when stressed in various directions, "better isolating smaller bumps and improving NVH". It's possible that the fitting of 215/55R17 Ventus Prime rubber does about as much for ride and refinement as the move to an independent rear end. Whatever way you cut it, this rides better, calmer, without losing that excellent body control shown by others in the Focus family.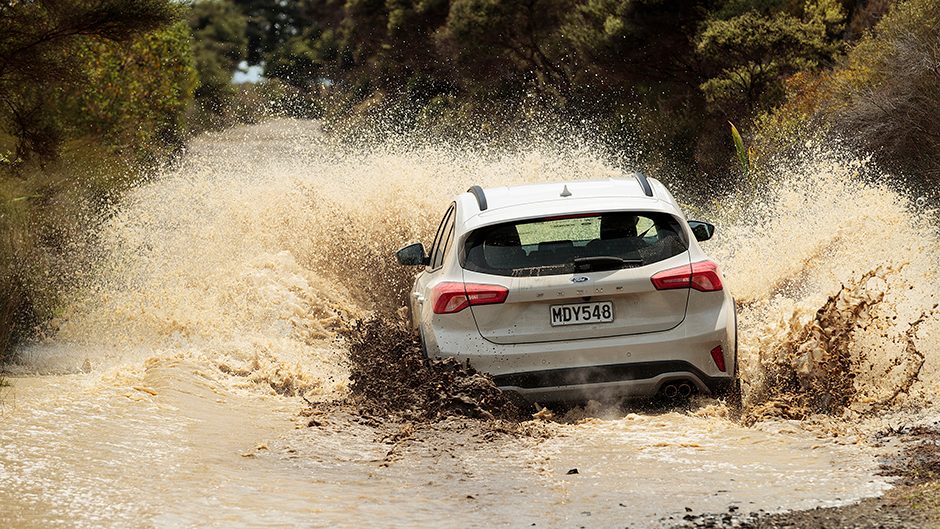 As to remaining changes, at first we relegated these to the 'interesting if not especially useful' category. Along with Eco, Normal and Sport modes, the Active variant adds Slippery and Trail drive options. Bear in mind, this is still front-wheel drive so expect these settings to have a minor difference on whether or not you get stuck if you head off formed roads and onto iffy surfaces.
But the Slippery mode evidently adjusts ESC and traction control settings for 'increased confidence on surfaces with reduced grip such as mud, snow and ice'. The setting specifically reduces wheel spin when pulling away from stationary and delivers a more passive throttle response. We tried it during a water crossing which we had checked out before heading through but turned out to be deeper than expected in one part. Yet with not much momentum, it still got us through twice. Trail mode, by contrast, helps maintain momentum on soft surfaces such as sand. ABS and TC back off to allow greater wheel slip, and this helps clear sand, snow or mud from the tyres. Perhaps both will be of limited use for the city types who buy these, but they may be a boon getting up to and off the ski slopes.
Is this Focus then the pick of the bunch, or does the extended suspension and taller rubber ruin its sharp handling? Yes, and no are the respective answers. To my mind the independent rear end only confers benefits. Compared with the ST and the Titanium the suspension is more refined, quieter over bumps than the set-up on the rest of the range.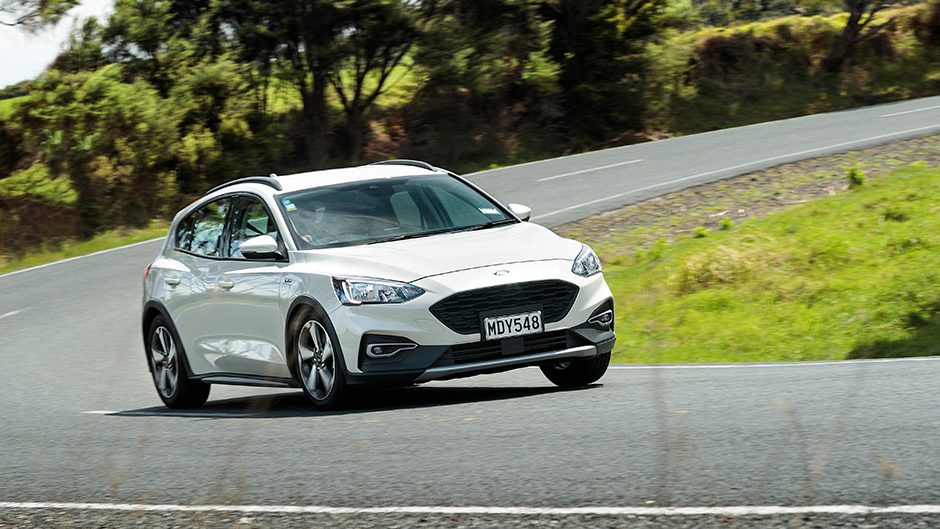 Better still, it's more compliant at slower speeds, in part due to the different settings but also due to the tyres with their taller sidewalls. Moreover, in-cabin road noise generated by the Ventus Prime rubber is reduced too, down a dB on the others. Helping with the quiet are underbody aero panels, and an active grille shutter for an overall claimed Cd of 0.27.
Is the fit Focus handling affected unduly? Very little we feel. There's still that puppy-like enthusiasm to twist and turn, along with the light weighting at the wheel and the tactile rim, which is also softer to the touch than most in the class. On testing roads, this passes with flying colours, riding the dips and ridges without being thrown off line and carving accurate lines like its lower riding sibs.
If you want a bit more in the way of sport, you can buy the optional 18-inch wheels with 215/50 R18 tyres. The powertrain is right up for all these antics too, especially in Sport where there's a bit of an uptick in brio. It actually performs quite well in the default 'Normal' mode but given how sorted it is dynamically Sport mode suits it better. And you can always paddle the gearbox for that ultimate control of things.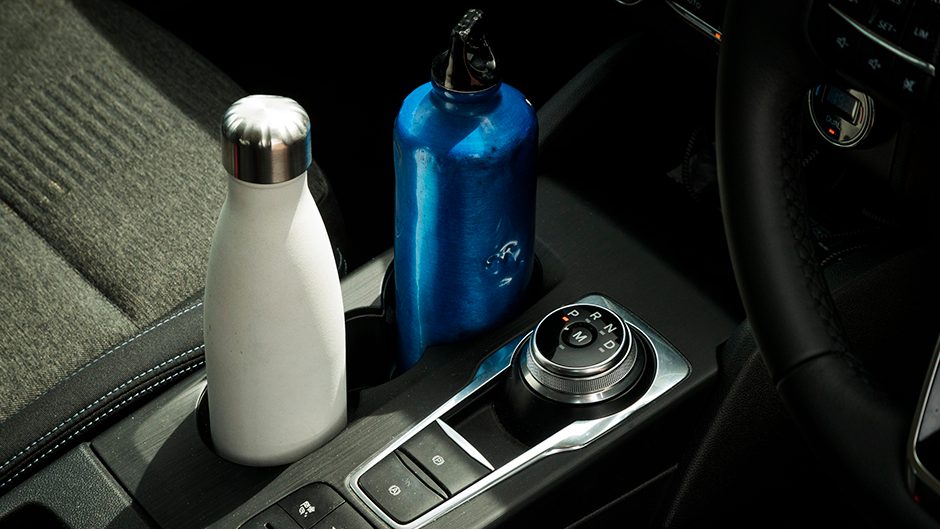 Performance is identical to the other models we've tested, with a sprint dusted in around 8.2seconds and an overtake in roughly 5.6sec. Fuel use ranges from sixes to 12s. What's also admirable is the fine job the tactile brakes do, more than up to the task of keeping this on track. But they don't have to do much, given the speeds at which this can despatch corners.
We reckon this is quite the looker too, with nipped overhangs, lovely curves, aggressive lighting and a tidy profile. As to the elevation, well 30mm odd isn't a whole lot, under an inch and a quarter in old money, so it's no easier or harder to get in and out of than the standard Focus. And no, with 163mm of ground clearance, it certainly ain't high riding like an SUV. As mentioned this goes for $36,990.
Included in the spec list are wireless charging and auto high beam, not present on our drive vehicle but promised for inbound customer cars. And as to other specification, this ticks most of the should-have boxes. It forgoes the head-up display, panoramic roof and powered and heated leather seats of the Titanium but retains niceties like active cruise control with stop and go, adaptive LED foglights, comfort entry and push button start, and dual zone air con.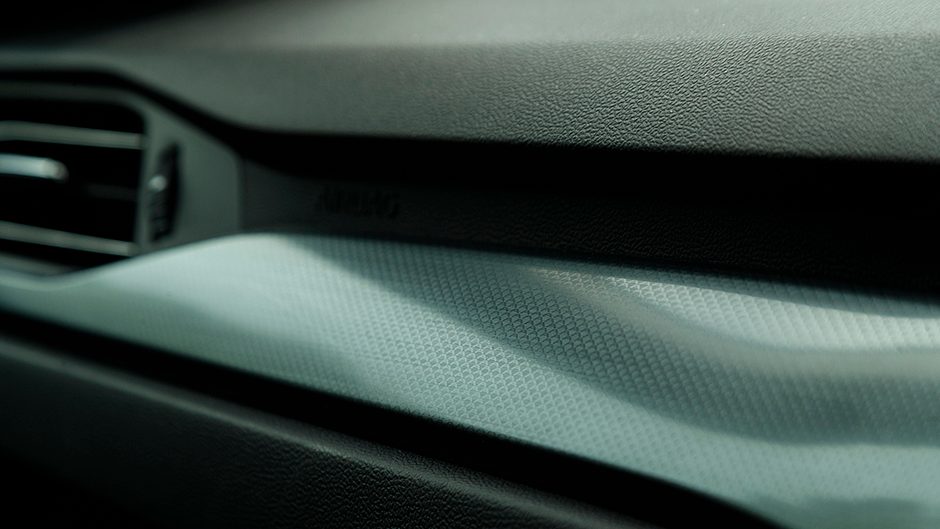 Core safety items include AEB and forward collision warning, blind spot monitoring, lane keeping and departure warning, and rear cross traffic alert. Seat fabrics are harder core for the Active lifestyler, and feature Nordic blue stitching. Sync 3 now works with both smartphone types and sat nav is standard. Roof rails help with carriage of sports gear.
So the best Focus of the bunch so far? We reckon it is.
| | | | |
| --- | --- | --- | --- |
| Model | Ford Focus Active | Price | $36,990 |
| Engine | 1496cc, IL4, T/DI, 134kW/240Nm | Drivetrain | 8-speed auto, FWD |
| Fuel Use | 6.4L/100km | C02 Output | 148g/km |
| 0-100km/h | 8.26 sec | Weight | 1379kg |