Ford launches a new SUV offering in the Endura. Is it everything you've been looking for?
Ford recently announced it was going big on SUVs in the US, and would be ditching car lines as they came up for replacement. You have to feed demand, and if people are willing to pay the premium for crossovers and SUVs, then Ford is backing the right horse. We can't see the SUV trend slowing any time soon and manufacturers will find new high riding niches to plug.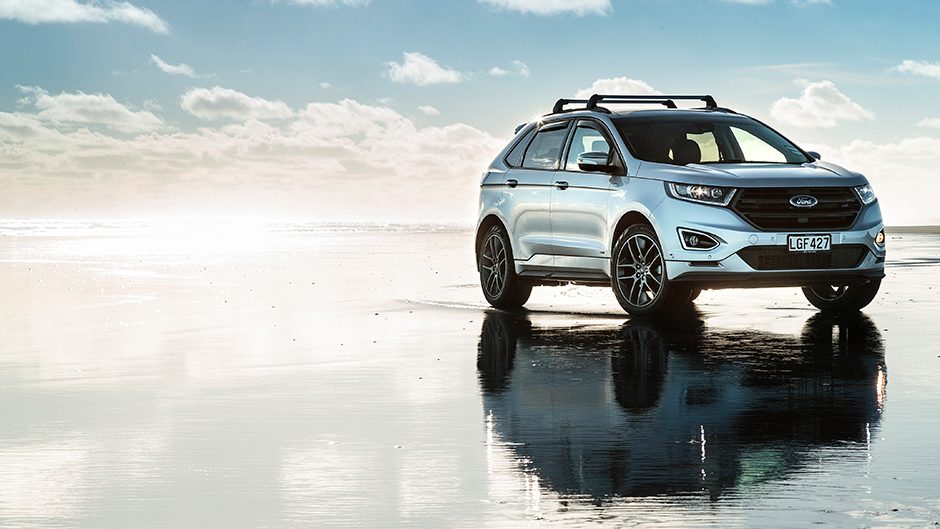 Locally the Ford line-up of SUVs includes the Ecosport which misfired on arrival but the new 'improved' model is now on offer, the Escape soldiers on but is aging and then there's the rugged Everest, Ford's only seven seater as the once popular Territory has been gone a year now. Ford's newest SUV recruit is a North American-sourced rig they call the Edge, but here it's known as Endura. The Edge name is registered by Toyota down these ways, and so Ford had to recycle Endura, a name for an engine range long gone now.
The current Edge debuted in the US in 2015, making its way across the Atlantic in early 2017 and it arrives here in limited numbers initially. Ford NZ is wanting to establish the Endura nameplate in NZ with the high-end ST-Line version, of which it has around 300 to move, as a way of highlighting the model's attributes. Other variants will be added at the end of the year/early 2019, as that's when we are likely to see the facelifted model arrive. As we said, Edge is already a three-year-old model.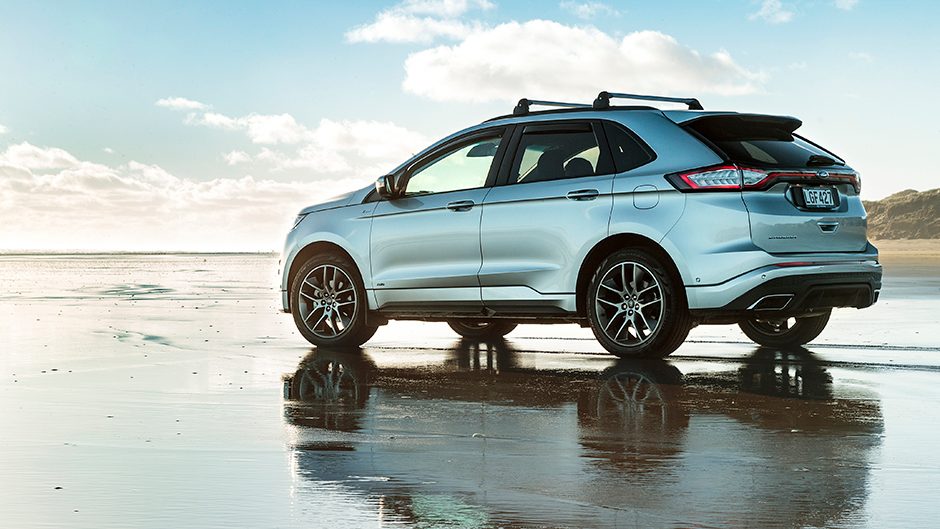 But let's not dwell on that; just what is the Edge/Endura? The original Edge launched in the US in 2006 as one of Ford's first crossover vehicles, an SUV based on a car platform rather than a truck, and it sold well. This, the second gen, is based on Mondeo underpinnings and engineered primarily in the US, but was always destined for the world market.
Ford's aim for the Edge was to produce a refined and comfortable SUV, yet one that didn't compromise on handling. Sounds like a difficult task but they gave it a robust body, revised the Mac strut front end suspension and added an integral link arrangement for the rear. And this Endura ST-Line does tread a nice line between refinement and tidy handling.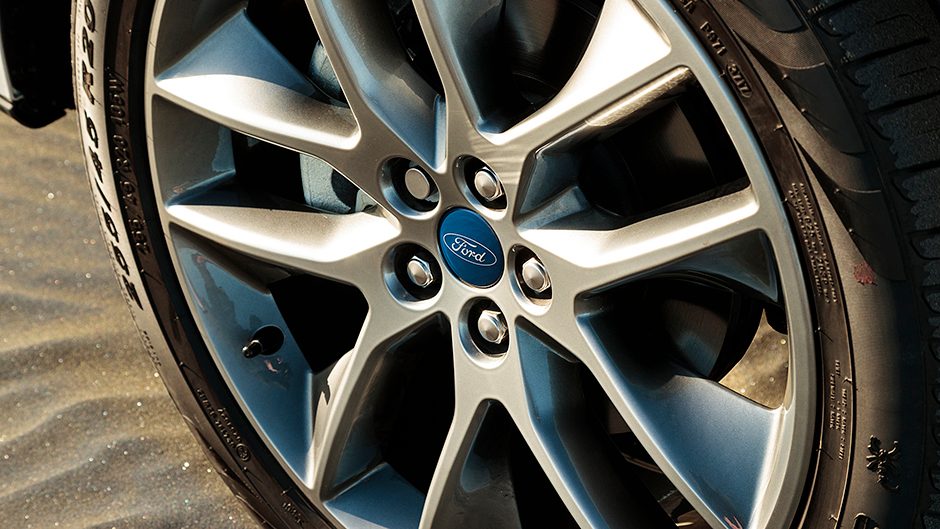 The ST-Line adds a sporting influence to the styling and the suspension tune and, being a Euro-centric model, the powerplant is of the compression-ignition variety. This 2.0-litre diesel is charged by a brace of blowers working sequentially, a little unit used to help reduce initial lag with a larger, low pressure unit coming in to keep the torque pumping and ramp up the juice. The results are 154kW and there's 450Nm of torque at 2000rpm. It channels this via a six-speed twin-clutch and utilises on-demand all-wheel drive with the ability to send 100 per cent of the drive to either the front or rear axle, depending on traction requirements. It's a pre-emptive type of system so the front wheels don't scramble around waiting for the drive to hook up at the rear.
Being American, it's a sizeable vehicle and weighs in at over two tonnes and yet the Endura trucks along nicely. It possesses good balance, and the mass doesn't ruin its readiness for taking on the bends. Endura heads into corners dutifully, guided by accurate and well assisted steering that filters most of the road but leaves a faint pulse of life to manage the tricky bits.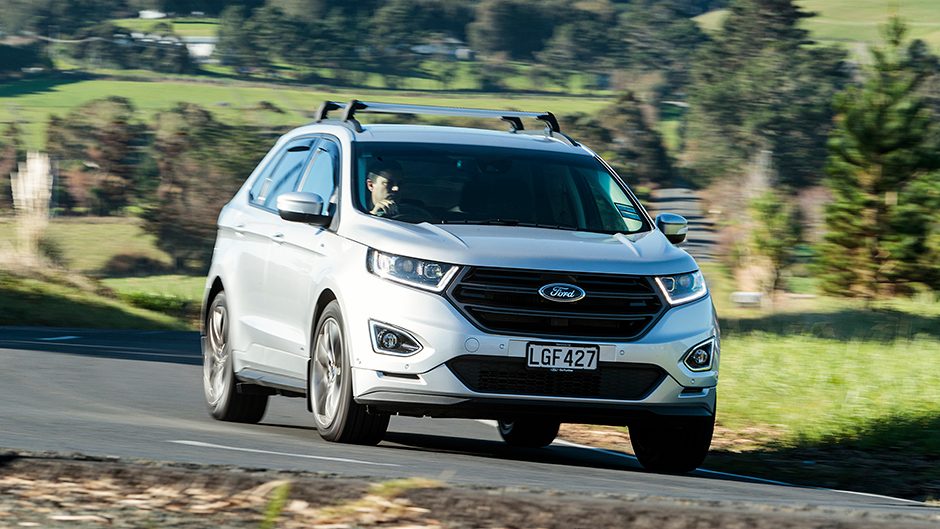 While the ST-Line suspenders are said to have a sporting tone, the ride doesn't suffer unduly and it all works nicely at a highway canter, mopping up holes and ruts but keeping things steady when pressing on through bends. Endura grips courtesy of wide rubber, yet it's pretty hushed over coarse chip. It's an easy wagon to keep in line on road, but should you overdo it the torque vectoring via the front brakes will help keep you left of the line. Despite its size, it's a decent drive, in that big SUV way.
Where the weight tells is on acceleration, not a biggie in the scheme of things, but overtakes require a good stretch of road ahead. If towing is a consideration, the Endura is rated to 2000kg. A 2.0-litre trying to haul two tonnes will struggle at times, but it's more of a moment rather than an age before the torque is streaming. The twin turbo set-up helps diminish turbolag but it hasn't been banished altogether. Still, the midrange is solid so around town it delivers more than sufficient surge, and on the motorway the diesel will happily chug away at 1500rpm. It will even lug down to 1000rpm at 50km/h if need be. While fuel use is rated at 5.9L/100km overall you'll likely average in the nines for everyday driving.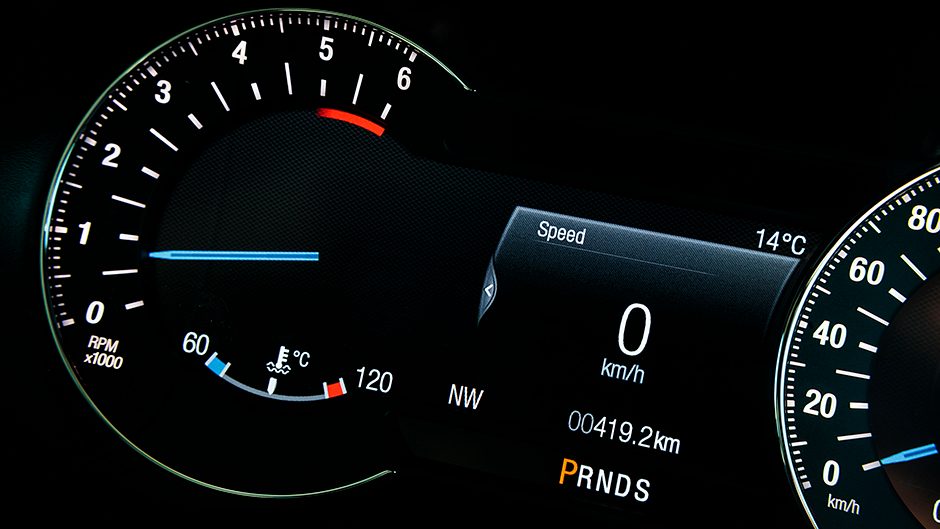 The six-speed twin-clutch gets through its work well – it's not obsessed with hooking high gears early – and kicks down appropriately when needed, though it's slow speed refinement needs a bit of polish, especially if there's an incline involved. Six gears are generally enough but there are times when you'll find there isn't quite the ideal cog for the job. It wouldn't really be an issue but some of the competitors are offering seven or eight gears, with smaller gaps between ratios. The facelifted Edge will be getting a new eight-speed auto, just saying. There's a Sport mode, handy when going for the doctor, but it cruises just fine in Drive. The stop/start system isn't overly active and while restarts are smooth they could be snappier.
The steering at an urban gait is light and though the turning circle isn't amazing, this is a city-friendly mount. While wide, its overall length sees it parked up more easily than most seven-seaters and, if you still struggle, there's a self-parking function that's quick and easy to use. The rear camera provides a good image but the surround view function is absent. While active cruise is included it's not of the stop-and-go variety, cancelling out below 30km/h. An updated all-speed version is part of the facelifted model. Other key safety aspects like AEB, lane keeping and blind spot monitoring are all present.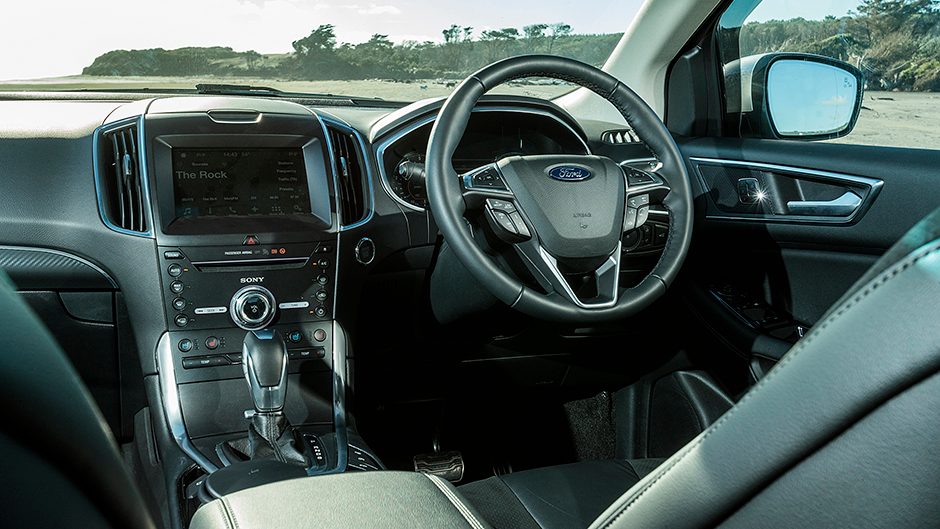 Endura is a strict five-seater, there is no seven-seat version available in right-hand drive but it's roomy all the same. The cabin is wide, the rear seat able to squeeze three car seats across, while three adults will fit okay too. There's a comfy bench with enough leg room and a recline function for the seat back. Why there are even seat heaters back there, and a 220V plug. Along with a hefty array of airbags, the Endura gets Ford's inflatable seat belts in the rear. The boot is American-sized; wide, long and flat, and the opening is generous, while the rear seat is quickly lowered at the flick of the switch.
Up front, Endura reminds of a high-end Mondeo with a similar design and finish. Some of the minor functions have you delving into the touchscreen but otherwise it's pretty straightforward functionally. Ford's Sync system is fairly user friendly, and you also have the option of CarPlay and Android Auto if you prefer. The storage spots are oddly deep; things disappear into them and are hard to retrieve. Front seats are set for a command-type driving position and offer support in all the right places. A heating function quickly warms the bones on a cold start while the heated front screen defrosts rapidly too.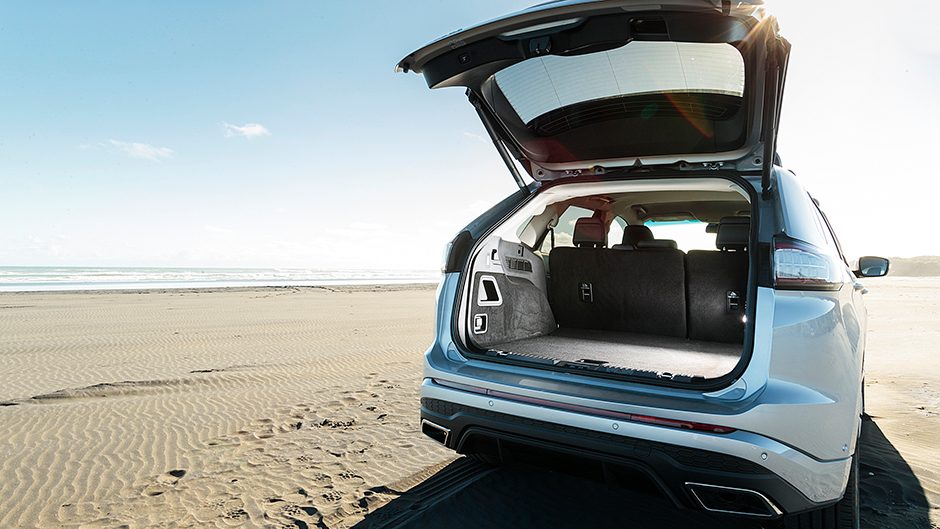 While this is a good all rounder, it's pricey at $73,990, and so more expensive than its mainstream rivals. But even in the UK it lists at £38,675, which converts to $73,600, though its run-out price is equivalent to $67k. And Endura would be more palatable if it listed in the sixties. While we liked this, it might be better to hold off and see what models Ford adds to the range later. Some may well represent better value.
| | |
| --- | --- |
| Model | Ford Endura ST-Line |
| Price | $73,990 |
| Engine | 1997cc, IL4, TDI, 154kW/450Nm |
| Drivetrain | 6-speed twin-clutch, on-demand AWD |
| Fuel Use | 5.9L/100km |
| C02 Output | 152g/km |
| 0-100km/h | 9.61sec |
| Weight | 1030kg |