The hybrid-powered variant of the GWM Haval Jolion has been awarded a five-star safety rating after the model recently underwent ANCAP testing.
The petrol-powered Jolion initially received the maximum safety rating in September last year but it did not include the hybrid.
That meant two additional tests needed to be carried out on the electrified model which demonstrated "comparable safety performance" to the non-hybrid variants, earning it five stars.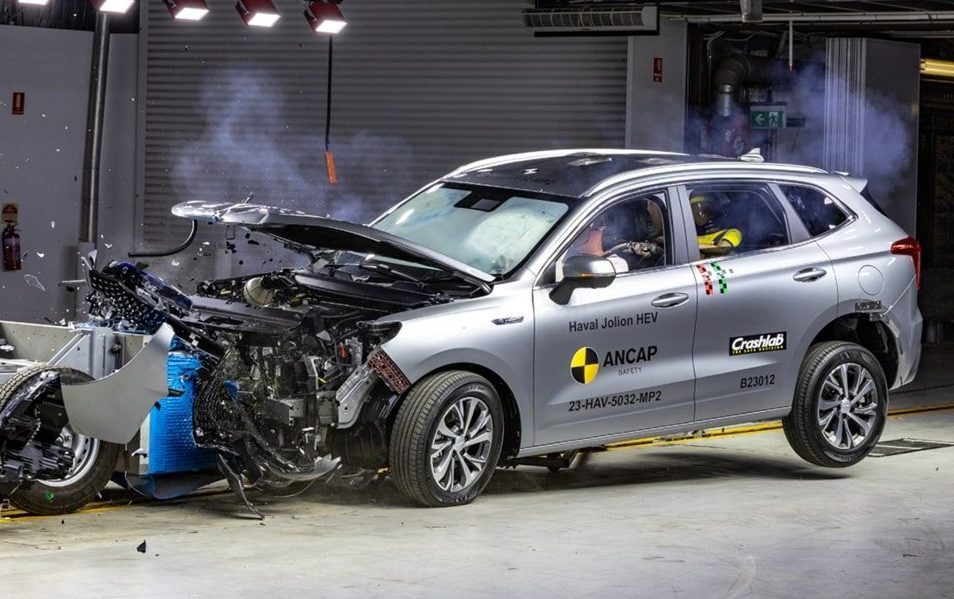 A good level of protection was offered to the driver in both the full-width frontal and oblique pole tests, while adequate and marginal results were recorded for the driver's chest and legs in the frontal offset test.
The Jolion Hybrid features standard fitment of dual frontal, side chest-protecting, and side head-protecting (curtain) airbags, as well as a centre airbag that offers extra protection to those sitting in the front seats in a side impact.
As for safety and driver assistance systems, the electrified SUV scored highly for its standard fitment of car-to-car, vulnerable road user, junction assist, and backover autonomous emergency braking (AEB).
Other standard safety systems include lane keep assist (LKA), lane departure warning (LDW) and emergency lane keeping (ELK), as well as an advanced speed assistance system (SAS) as standard.