Following the latest round of ANCAP crash testing, the Ford Mustang Mach-e has been awarded a five-star safety rating.
The electric SUV scored full points for the protection of the driver in the side impact and oblique pole tests, while a maximum score was also recorded for the protection of child occupants in the side impact and frontal offset tests.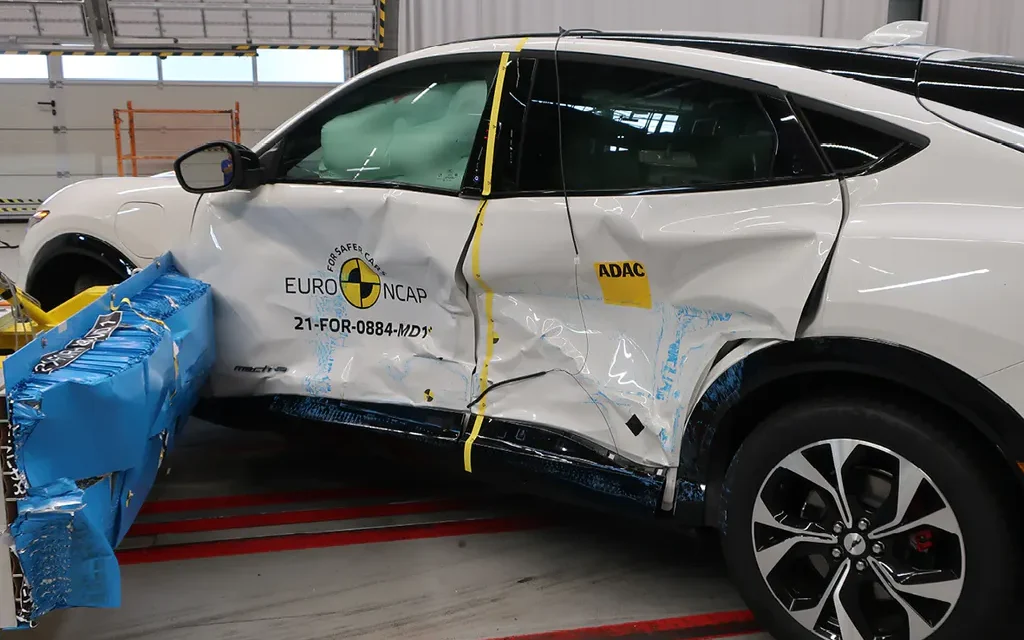 The standard fitment of dual frontal, side chest-protecting and head-protecting (curtain) airbags, the driver knee airbag, and front seat centre airbag no doubt contributed to the model's maximum score.
However, the Mustang Mach-e poses a "relatively" high risk to the occupants of an oncoming vehicle according to the new car assessor, and was subsequently given a 3.45 out of 4 points penalty.
Good performance was recorded for its lane-keeping and autonomous emergency braking (AEB) capability. These features are fitted as standard along with lane departure warning (LDW), emergency lane keeping (ELK), and a speed assistance system (SAS).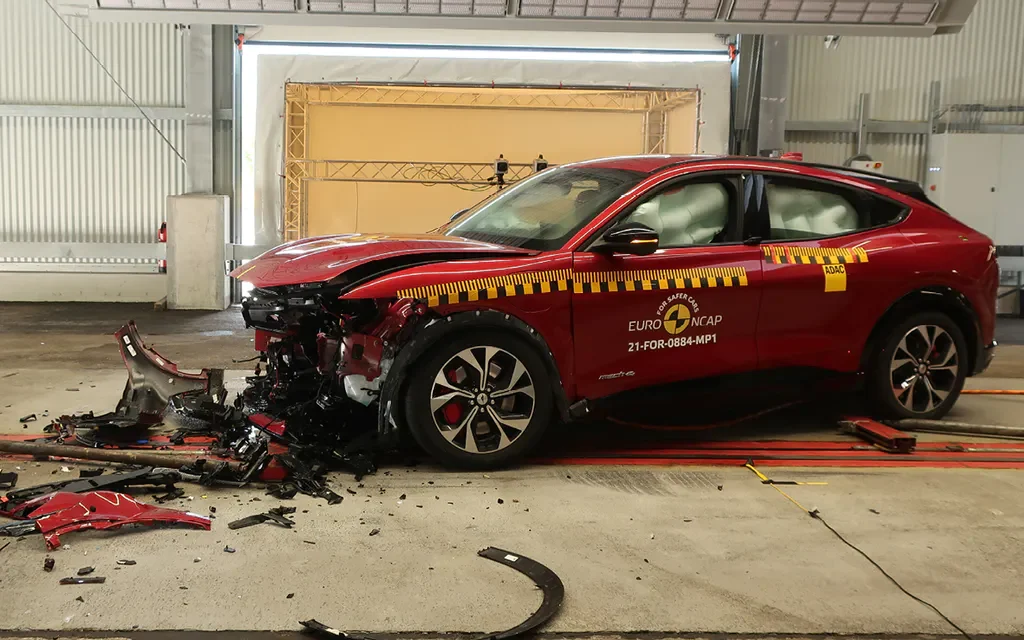 ANCAP did not award points for the EV's AEB backover and driver fatigue systems as they do not turn on by default at the start of each journey.
"With these new results, there are now over 100 battery electric, hybrid, plug-in hybrid, and hydrogen models rated by ANCAP that hold a five-star ANCAP safety rating – providing plenty of choice to consumers across a range of vehicle brands, models and price points," said ANCAP CEO, Carla Hoorweg.