At the end of 2022, the British arm of Toyota announced that it would build ten Toyota Hilux prototypes powered by hydrogen-fuelled drivetrains. Now, the first example of the zero-emissions utes has rolled off the production line.
The model was developed at Toyota's Burnaston plant in Derby, United Kingdom, where a standard Hilux chassis was fitted with powertrain elements from the carmaker's Mirai fuel cell electric vehicle (FCEV).
In order to convert the Hilux to run on hydrogen, the project team fitted a standard chassis with high-pressure fuel tanks that afford the vehicle more than 586km of range, a figure Toyota says is significantly higher than a conventional battery system.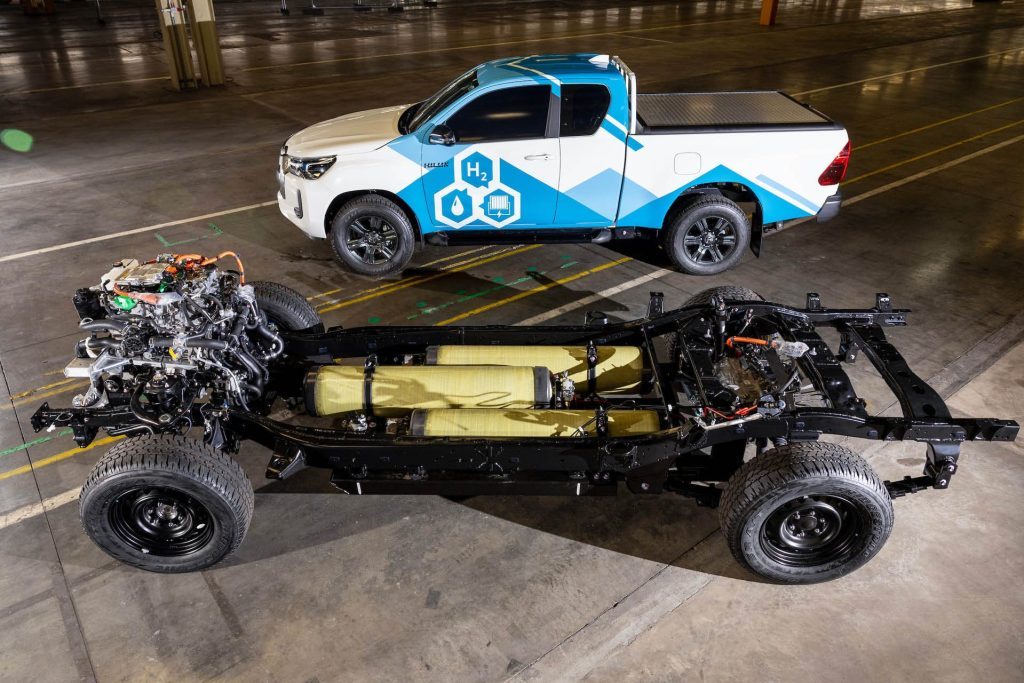 The hydrogen-powered ute also features a battery to store electricity generated by the fuel cell which is located in the rear tray.
Toyota plans to put each of its ten prototypes through a "rigorous" testing regime around the world to ensure safety, performance, functionality, and durability in all environments.
The project itself was a collaborative effort between Toyota Motor Manufacturing UK (TMUK), Toyota Motor Europe, and other partners such as Ricardo, ETL, D2H Advanced Technologies, and Thatcham Research. It was also financially supported by the UK Government, allowing the accelerated development of the zero emissions ute.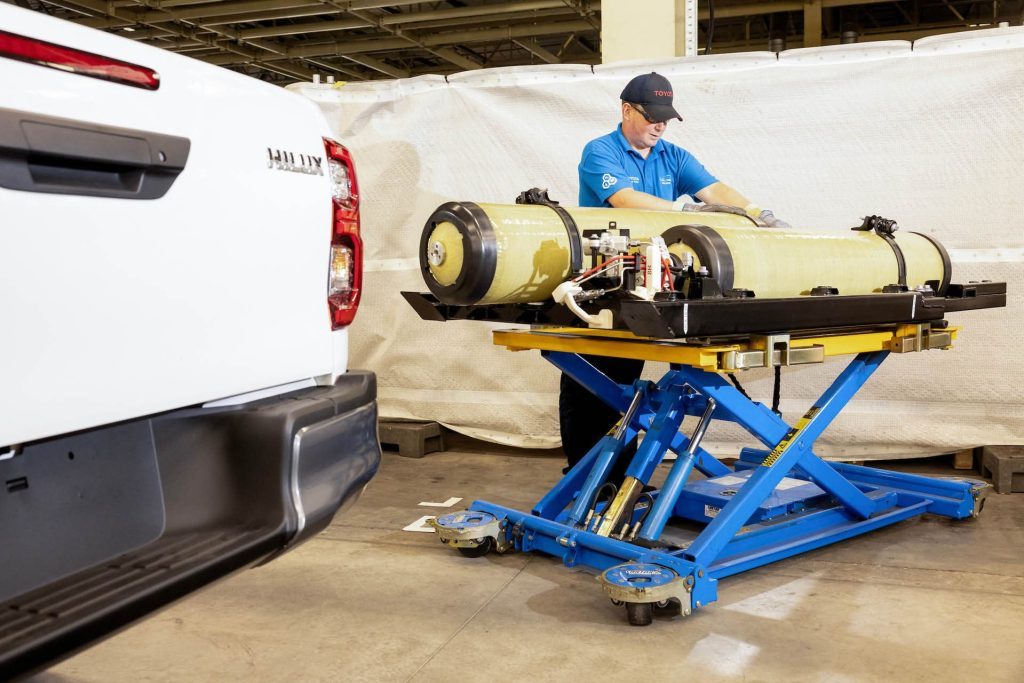 "The project team has accomplished an incredible job in a very short space of time, from creating the prototype build area to completion of the first vehicle," says Richard Kenworthy, Managing Director of TMUK.
"The UK Government funding has enabled us not only to develop a new vehicle in record time, but also to upskill our teams to work on hydrogen-related technologies, something we hope to build on in the future."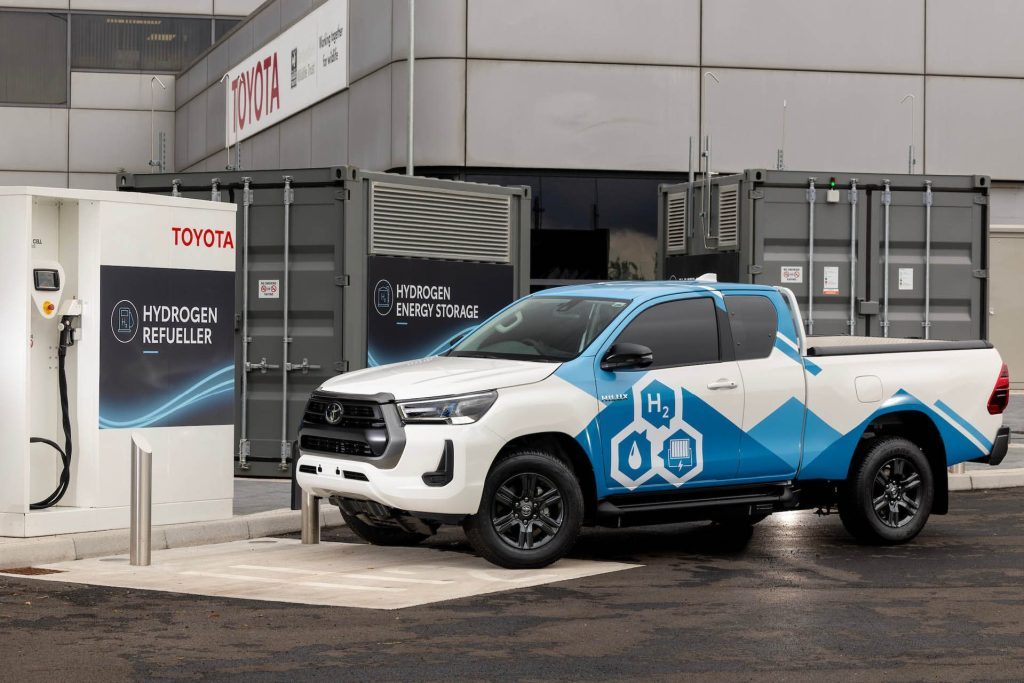 Closer to home, the fully electric Hilux Revo BEV Concept was recently spotted in Western Australia for an "internal review".
Toyota New Zealand recently announced that the country will soon receive its first electrified Hilux (mild hybrid) in early 2024, potentially giving Kiwis a new way to beat the ute tax.