Have you ever wondered what a sportier version of the Volkswagen ID.7 would look like? If so, you'll be pleased to know that the German carmaker has just unveiled the ID.X Performance concept, featuring more power, stickier rubber, and an in-your-face rear wing.
At its debut in Switzerland, VW said that the purpose of its new super saloon is to show the world "what is possible" when it comes to its modular electric platform (MEB).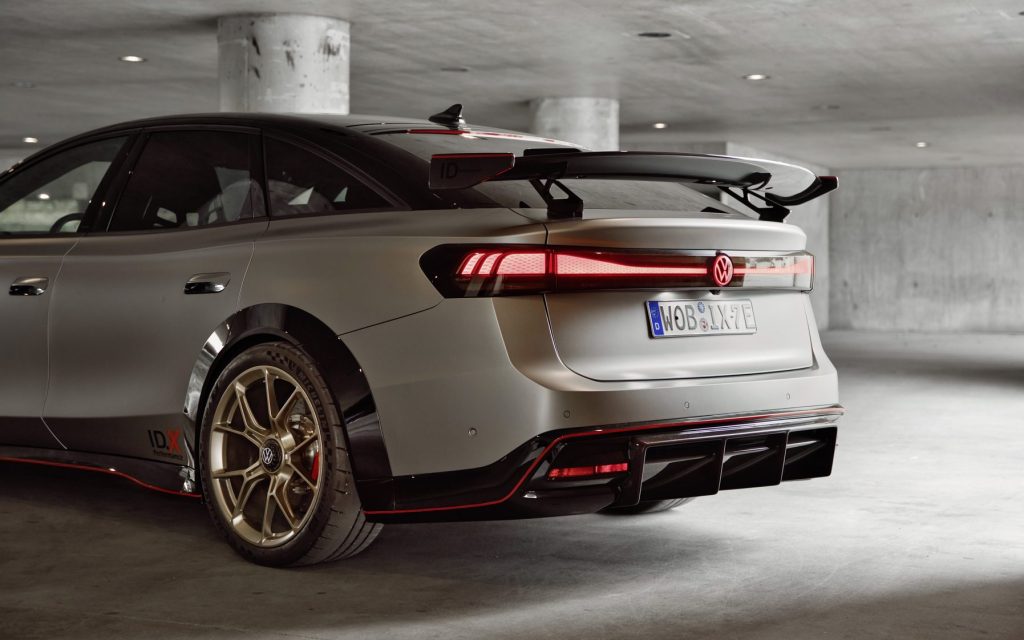 "It was clear to us that we wanted to base our new show car on the ID.7 and that we would focus on enhancing the performance. In this way we can show what is possible," says Andreas Reckewerth, Head of Technology Office MEB.
Without further ado, the ID.X makes 411kW from a dual-motor drivetrain which is almost double the power of the ID.7. It also features a boost function that is controlled via a small screen mounted to the centre console.
To help it fit in with the fast crowd, VW equipped the concept with a red highlighted front splitter, side skirt, and rear diffuser, joined by black fender flares that house centre-lock 20-inch wheels wrapped in sticky Michelin tyres.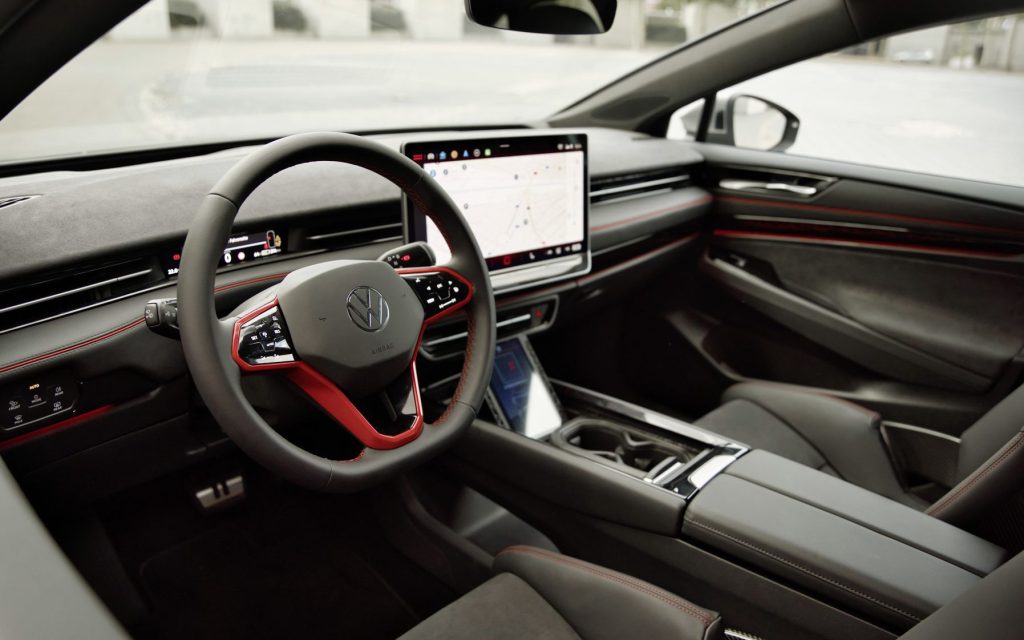 It's hard to miss the large rear wing mounted to the boot lid, especially as you glance at your opponents in the rearview mirror. You'll of course be doing that from the driver's carbon fibre bucket seat surrounded by red accents on the steering wheel, dashboard and doors.
Now for the price. Well, there isn't one as the Volkswagen ID.X Performance is purely just a concept car that won't go on sale to the public. But hey, at least we know what's possible!