Remember that fully electric Toyota Hilux concept that was revealed late last year? Well, it just touched down in Australia for an "internal review".
The Revo BEV Concept, as it's officially known, was spotted in Fremantle Port by the Australian Electric Vehicle Association (AEVA) which subsequently posted images of it to social media platform Twitter, er, X.
It's pretty clear that this is the real deal and not some mock up, considering the blocked off front grille makes an appearance along with its fender-mounted CCS charge port.
"Given the popularity of Hilux in Australia, we are grateful our parent company agreed to send this concept car here for internal review," says Toyota Australia, via CarExpert.
"BEVs are one of multiple options Toyota is examining and developing globally to help our customers on their journey to carbon neutrality, leaving no-one behind."
What Toyota means by "internal review" isn't fully clear, but we imagine the electric ute will undergo some form of testing to evaluate its compatibility with Australia's harsh conditions.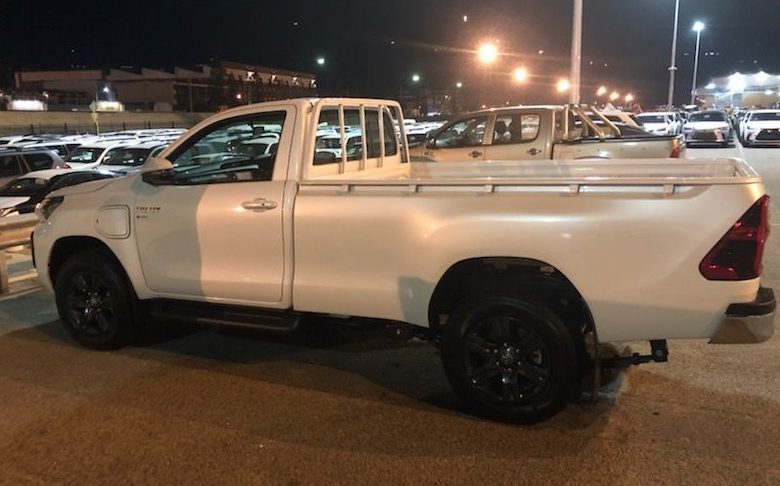 Otherwise, the Hilux EV concept may just be used as a marketing research tool to see what potential commercial customers and the general public think of the vehicle before any decision is made about a production model.
The electric ute was first shown to the public at Toyota's 60th anniversary celebration in Thailand late last year but the Japanese carmaker didn't reveal any technical specifications regarding its battery pack or drivetrain.
Since then, Toyota has confirmed that it will release a fully electric ute in South-East Asia by the end of this year. That means a production model may not be too far away and if all goes well for the concept across the ditch, we could very well see an electric Hilux make its way to New Zealand in the near future.