The first-ever people mover made by Volvo has been spied in China, giving us our first glimpse of the model before the covers come off later this year.
Images of the somewhat unexpected van draped in camouflage were published online by Car News China which show off its boxy shape and surprisingly familiar design.
You're probably aware that Volvo is owned by Chinese carmaker Geely, the same company which produces the fully electric Zeekr 009 people mover. When the Volvo is placed next to the Chinese model, the two look almost identical, suggesting that the Swedish brand's MPV is essentially a rebadge and redesign.
One difference found on the Volvo is its 'Thor's Hammer' headlights which resemble those featured on the EX30 and EX90 EV SUVs. The interior on the other hand looks to be untouched, with the 009's seats still in place on the spied prototype.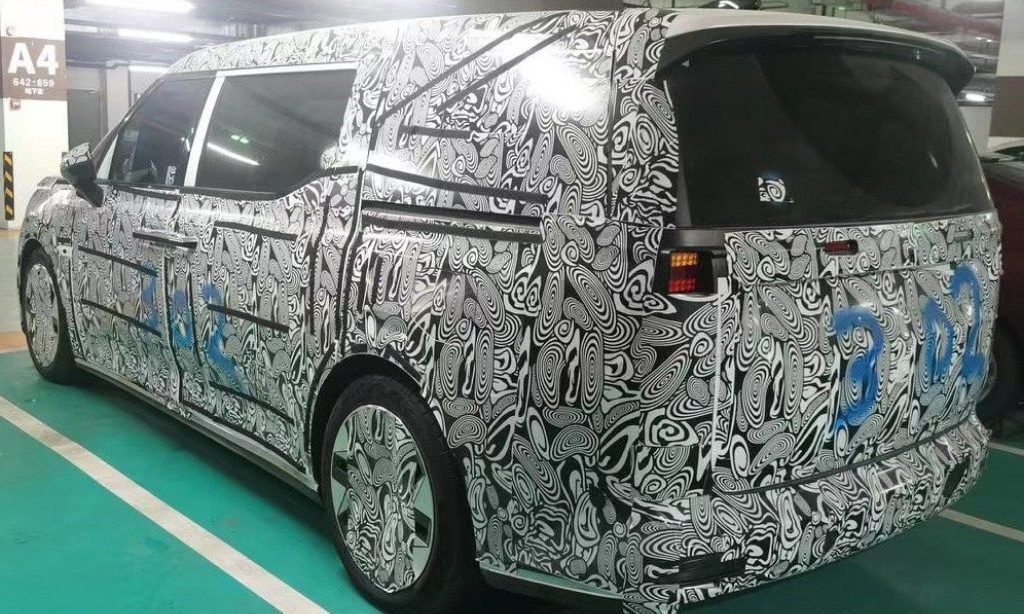 It's assumed that the Volvo will likely inherit the same platform as the Chinese-made MPV, that being Geely's Sustainable Experience Architecture (SEA). This means a choice of 116kWh and 140kWh batteries with 702km and 822km respective ranges will be available to choose from.
The only powertrain offered on the Zeekr 009 is a dual-motor all-wheel drive setup making 400kW and 686Nm of torque, which is supposedly enough to accelerate the van from 0 to 100km/h in 4.5 seconds.
We doubt the Volvo people mover will be sold outside of China, but the option is always there if the brand wants to compete with the likes of the LDV MIFA 9 that is currently on sale here in New Zealand.
The model is expected to be revealed in the third quarter of 2023.