LDV has added the new Mifa 9 all-electric seven-seater MPV to its local line up. It's part of a growing electrified offering from the SAIC-owned brand, and a model that the local distributor is hoping will help change perceptions of LDV in NZ.
Mifa 9 apparently stands for maximum, intelligence, friendly and artistic and somehow the 9 means premium. It's the last bit that is most appropriate for the model, especially for the top model of the three pronged range, which is dubbed Premium.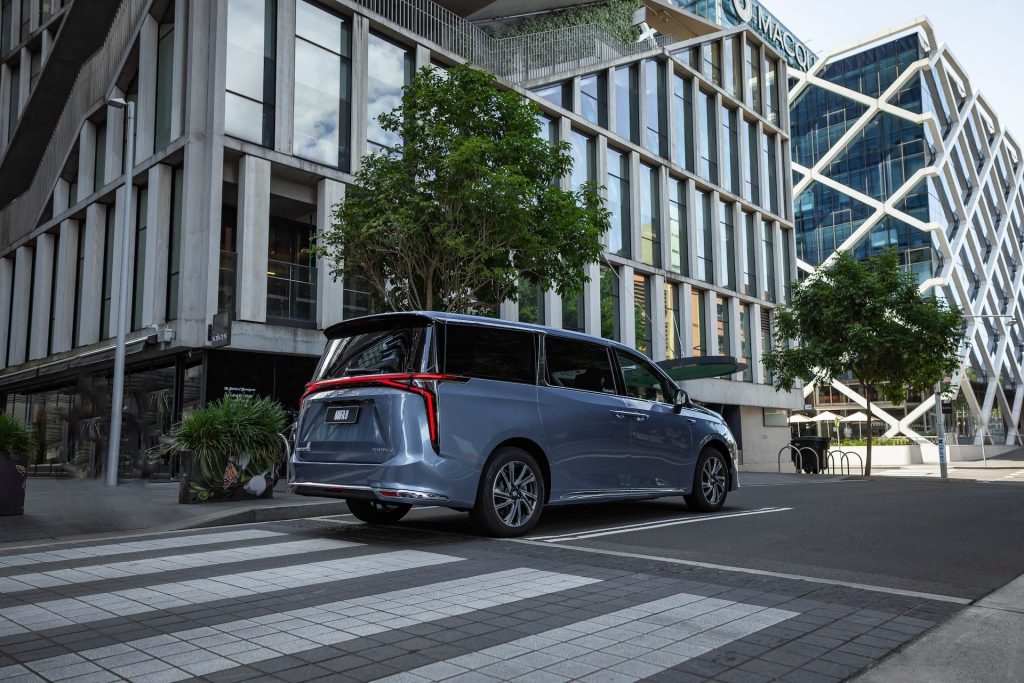 Pricing starts at the all important $79,990 (including on roads) to net buyers the full $8625 EV rebate, while the mid-range Luxury is $99,990 and the Premium is a whopping $119,990. You can read more about the model details here. 
Those are big price tags!
But they are much cheaper than what the model wears in Australia. On the subject, LDV NZ says they focused on getting one at $80k, and admitted to 'trimming the margins to get it to that point'.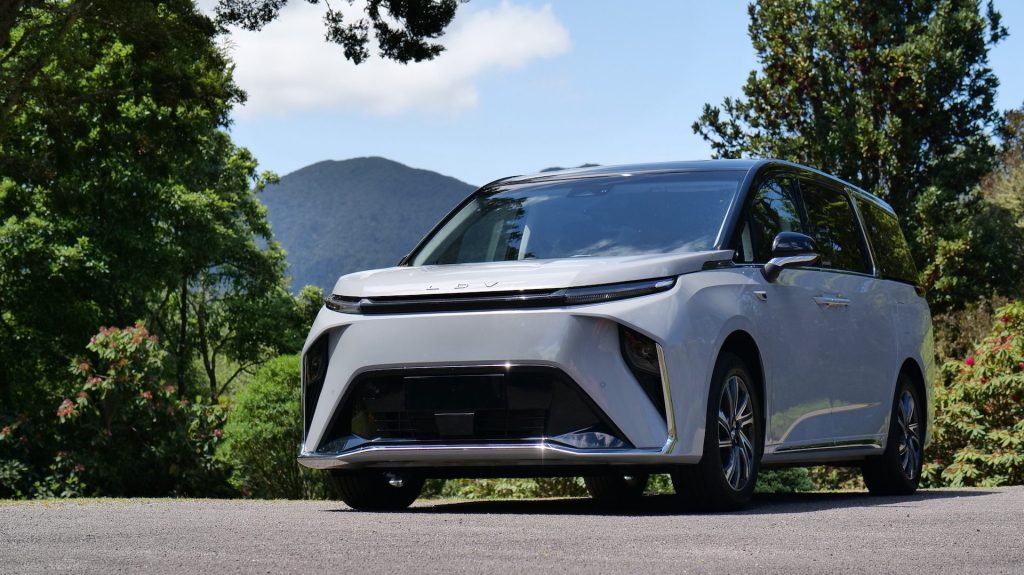 While traditionally the MPV segment has more appeal to private buyers, LDV is hoping because it's electric, it will appeal to the likes of Government departments and corporates looking to trim CO2 output.
LDV is out for the Kia Carnival, far and away the best seller in this small market (403 sales YTD) which is priced at $75k and attracts a clean car fee.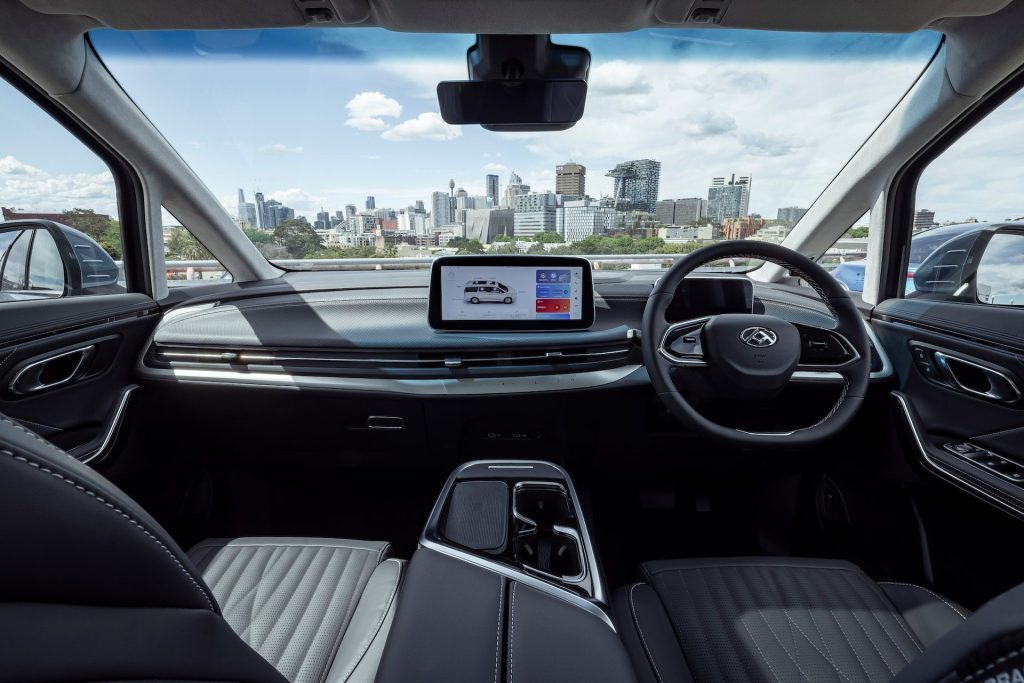 While there is an eight-seat, petrol-powered version sold in Australia, we will only be getting the seven-seat electric version.
All have the same 180kW/350Nm powertrain, energy provided by a 90kWh battery. Range claims extend to 440km for the Elite model (only available in white by the way) and 430km for the heavier Premium. It's a big auto, 5.27m long, and two meters wide. In top trim spec it weighs in at 2.5 tonnes.
Luxury to the fore
There are all sorts of gadgets on board the top model, the two seats in the middle row looking like business class pews from an airliner. They are complete with tray tables, massage functions and full recline settings. There is a touchscreen in the arm rest to manipulate not only the seats, but control many other vehicle functions too.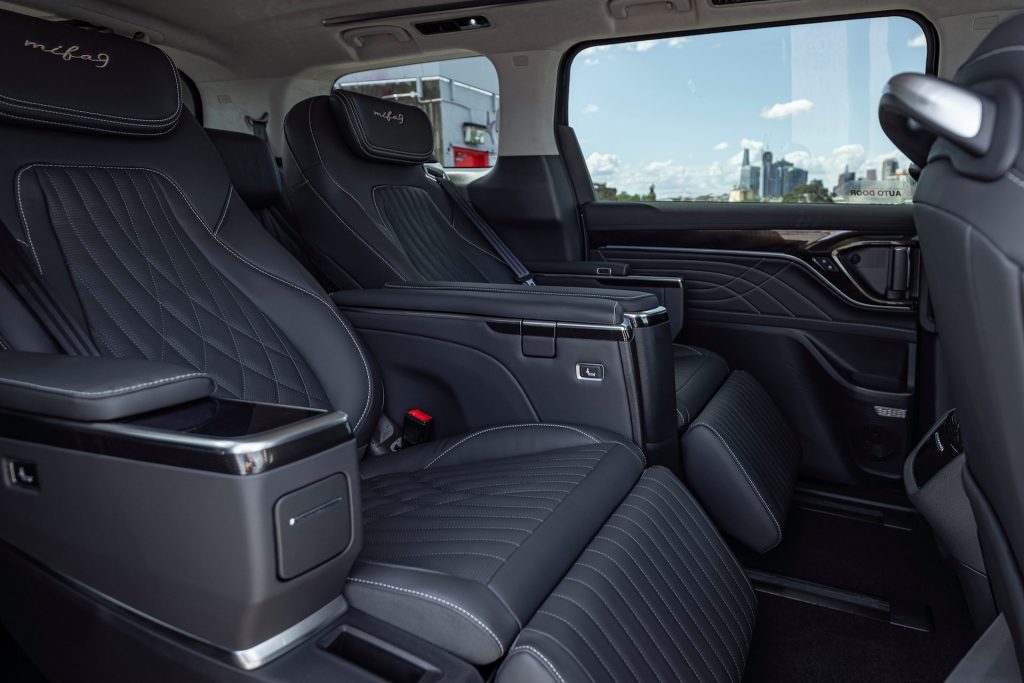 The Elite model is not quite as flash of course, and none has great luggage space with all the seats in use. The third row can slide forward to accommodate more cargo at the cost of leg room while they can be removed completely if you have just four passengers.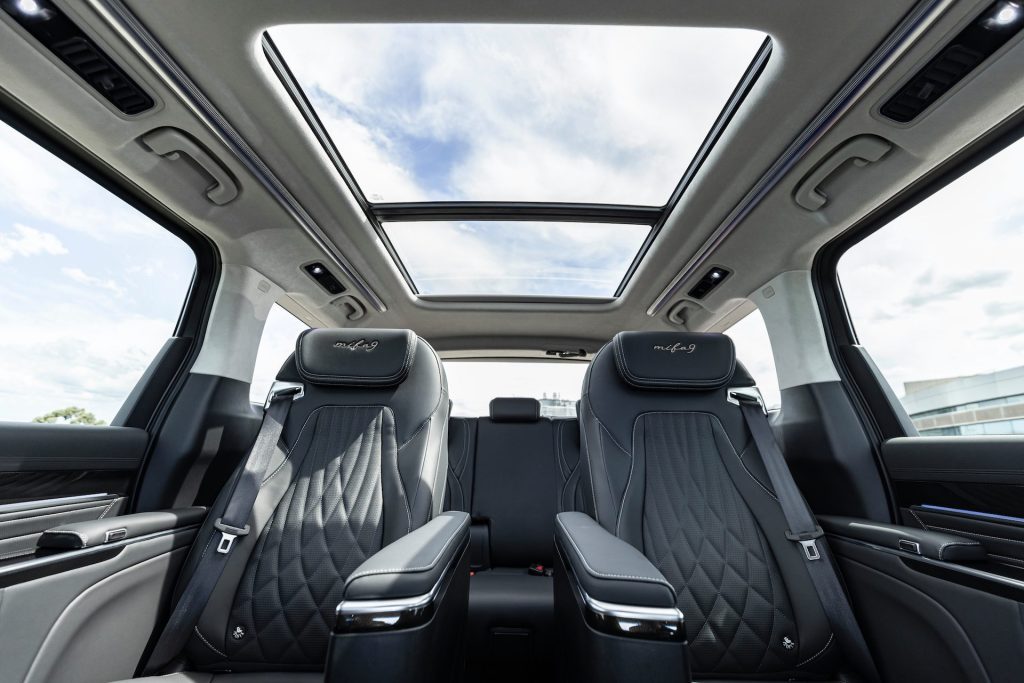 While we didn't drive the Mifa 9 on this occasion (expect a full road test soon) there are all manner of active safety functions and LDV is hoping for a five-star Euro NCAP rating soon. The battery pack carries an 8 year/200,000km warranty to go with the five year/100,000km vehicle cover.