Disclosure. I'm a bit of a Cupra fan and clearly I'm not alone. The sporty division of Seat has been so successful that it has eclipsed its parent which has now moved into an e-mobility arena. Thank Formentor for Cupra's success, the sharp lines helping to make it a best seller here and overseas.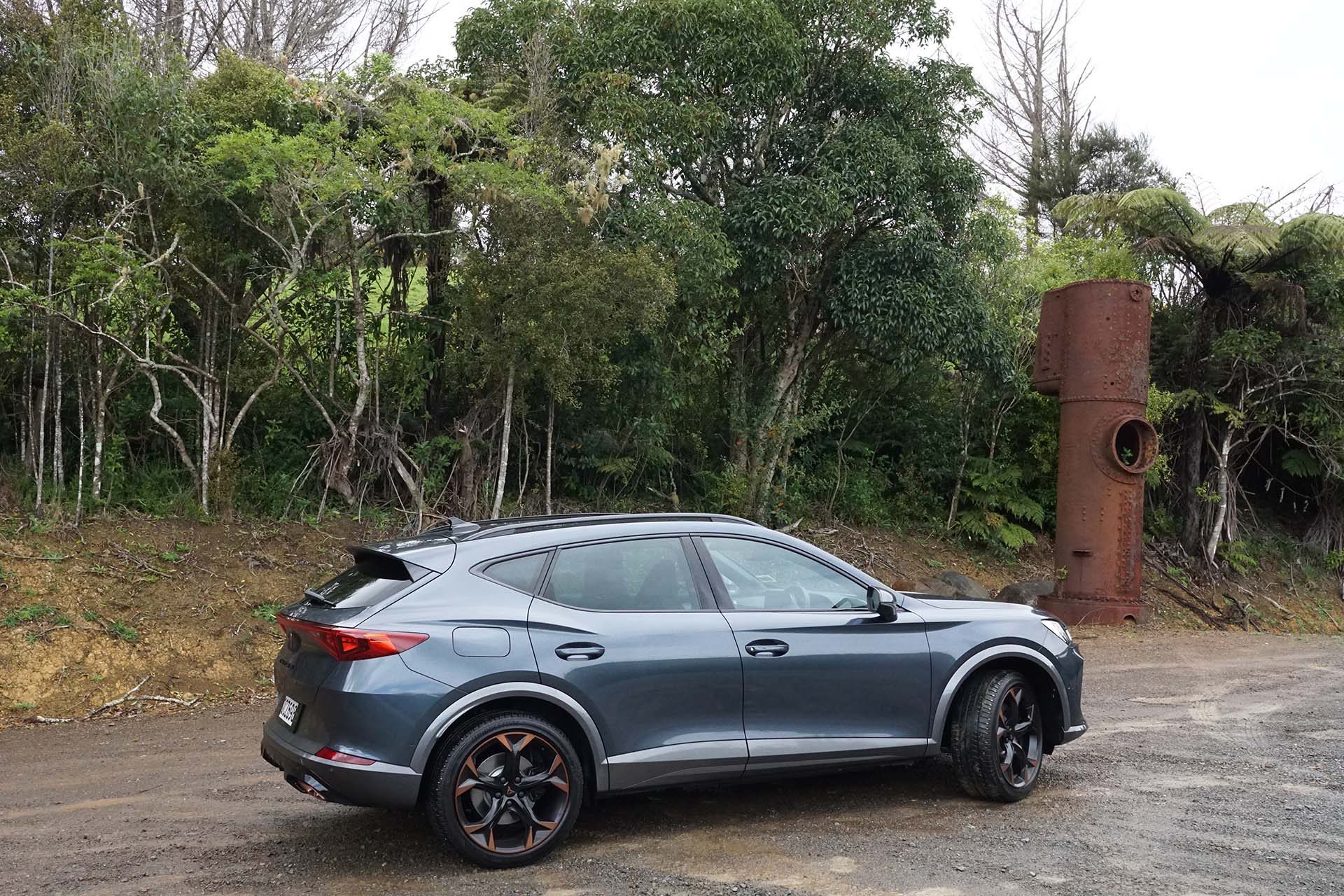 Born is also an excellent offering, being a right-sized EV, not too heavy, and it looks and goes well, plus it comes in under the $80k cutoff so is eligible for the $7k government rebate, at least for the short term. Things might be different come mid-October. 
Regarding Formentor, all four different models are worthy, even the base one, while the appealing look is about as fine as it gets in the crossover class. Plus, you can have front drive or AWD – there are two of each.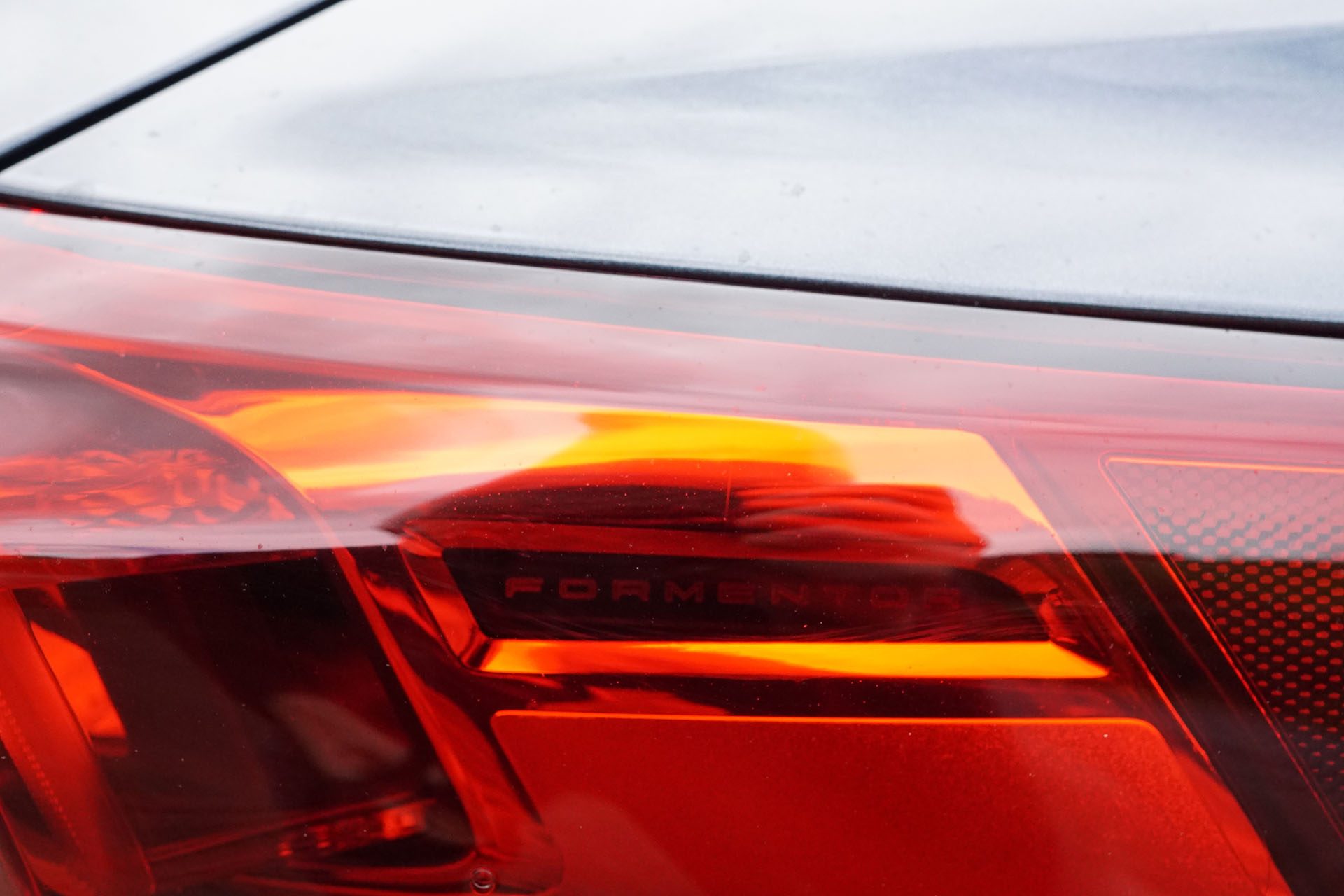 As of today there are three front drivers with the addition of the new Formentor V e-Hybrid. It is also the first plug-in hybrid electric vehicle (PHEV) from the company. With drive-away pricing of $78,500, it is eligible for the government's Clean Car Programme rebate of $4025, with the same rider as above. So it is a bit more expensive (after the rebate) than the model below it, the VZ AWD variant packing 228kW and 400Nm and zipping to 100km/h in 4.9sec. This one instead features the ubiquitous Volkswagen brand  110kW/250Nm 1.4L turbopetrol as its base, along with an 85kW/330Nm motor to give it a helping hand where needed. Or indeed to propel the vehicle itself in town, meaning zero emissions motoring during the working week. Evidently with the 12.8kWh battery pack that's hidden under the rear seat there's 53km of emissions-free motoring possible, and you can save all or part of that for later in the journey if you're doing mainly out of town running.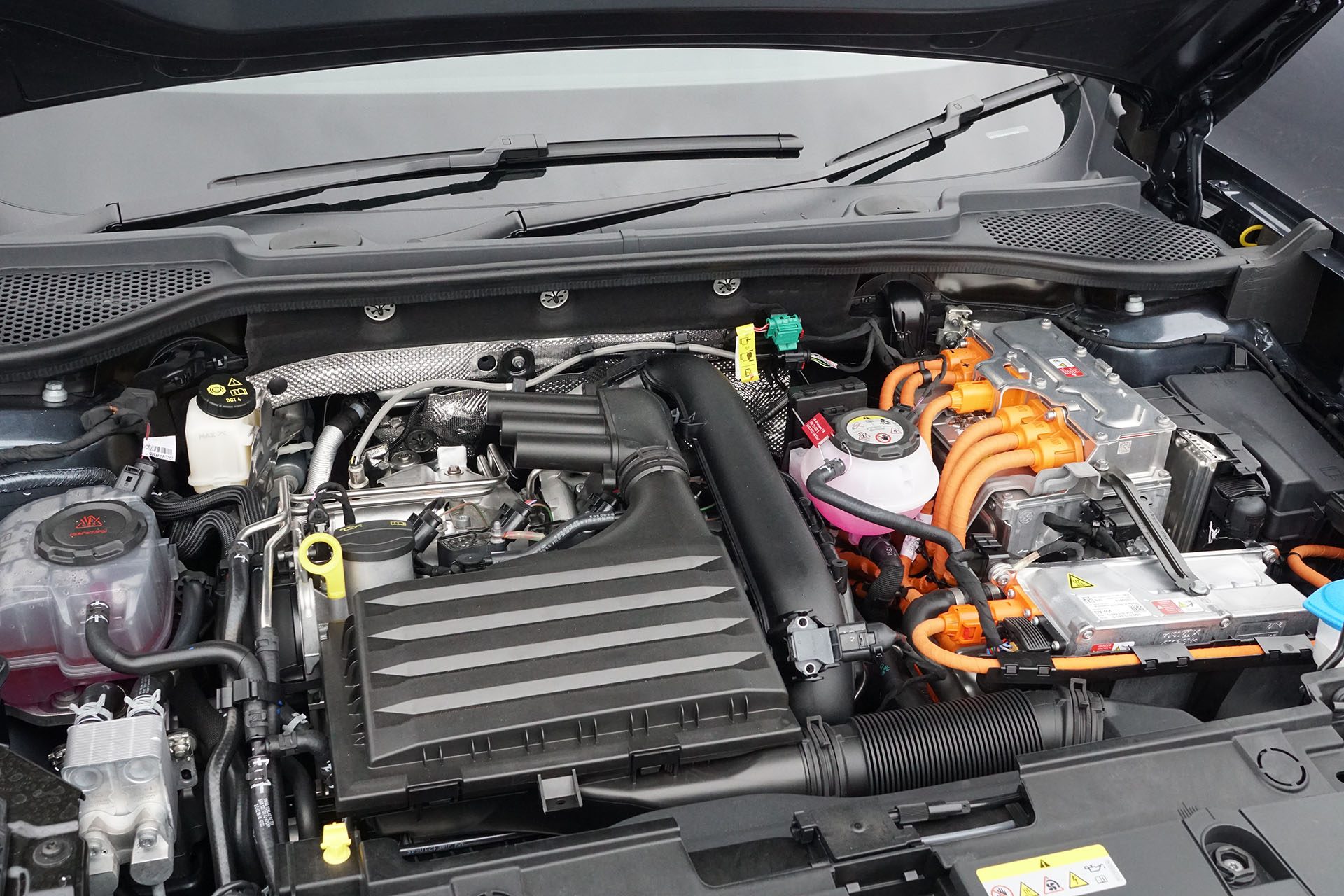 With 180kW and 400Nm of total system output directed north via a six-speed twin-clutch transmission, it's about as quick as the $56k V 4Drive AWD variant for acceleration, evidently getting to open road speeds in seven seconds flat. The PHEV feels hasty on the go too, especially in Cupra mode where the 1.4 sounds much stroppier than it has any right to. Conversely, it's quiet on coarse chip roads, the Turanzas mainly responsible for this. Coasting is evident in the Comfort mode, with regen apparent in the sportier settings.
Like other Formentors it rounds up corners like it's born to the task. With adaptive dampers as standard, the best ride and handling mix is to be found in the Comfort setting and while there are Sport and Cupra modes to spice things up, there's also an Individual mode where you can have the engine and transmission on high alert and the dampers anywhere from soft to firm. Even in the Cupra mode the ride isn't jarring, despite the relatively low profile 245/40R19s this rolls on. And the rims have copper highlights too, at least for a $600 upgrade they do. Or more if you want.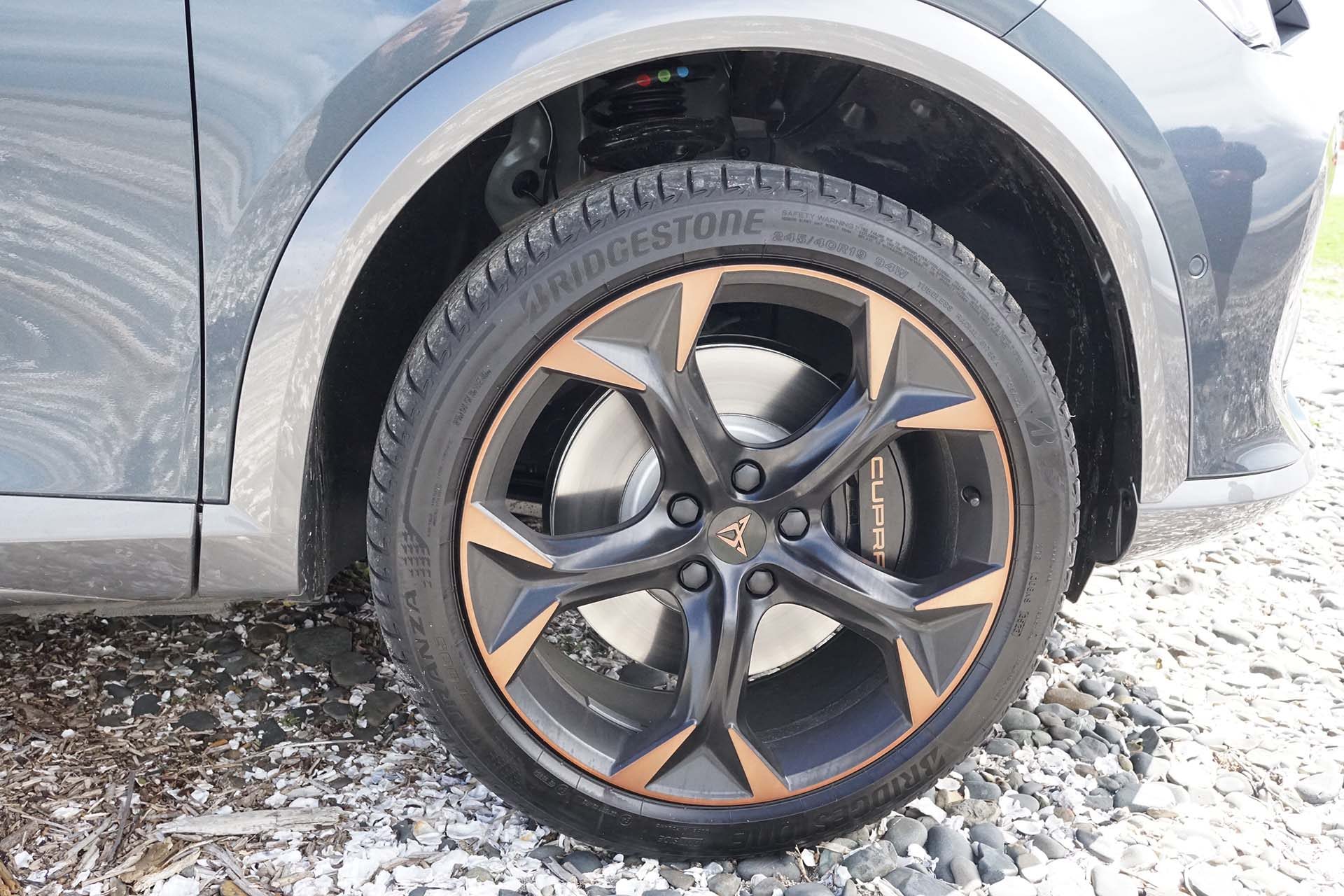 And on the options theme, there are special paints from $850-$3500, the latter matte, a panoramic sunroof for $2500 and matrix LED headlights for $1500. If you want buttons for stop/start and Cupra drive modes on the wheel that adds $1300 while leather upholstery with copper stitching is an extra $1850. An electrically operated towbar adds $1500. Prices for three- and five-year servicing plans have yet to be released. There's a five-year/100,000km warranty while the battery pack is guaranteed for eight years/160,000km.
Three more dealers are being added soon to make sales and servicing for those outside of Auckland easier or indeed possible. And the Auckland Cupra store has recently moved from Newmarket to 174 Gt North Road, opposite Photo Warehouse. 
On the launch day, we got to drive the PHEV around some familiar roads, taking in the Seabird Coast loop which the Formenter lapped up in the dry. Earlier on wet roads we were a bit more circumspect as there's a fair swag of output grounded via the front wheels but it's hard to think of any crossover that has a better ride, handling, performance and economy mix than this. Cupra rates overall fuel use at 1.3L/100km (33g/km) but that's obviously utilising a lot of electric-only running in the WLTP scheme of things. Once the battery was expended it was primarily engine-only running and we saw a maximum of 8.8L/100km, still pretty impressive overall. It holds crazy midcorner speeds for a semi-elevated vehicle, and once you've turned off the lane keeping aid using the main screen submenus this offers up a decent sense of what's going on where the rubber meets the road. 
In part the dynamics and pace are because it's a PHEV, not an EV. So the battery pack is only 125kg instead of being 500kg. Overall weight is 1735kg as a result which is roughly 125kg more than the 2.0L AWD variant. Only this uses one-sixth as much fuel as the V 4Drive overall, and most of the time is emitting zero CO2 or other nasties. Another advantage of the small battery is that you don't need to spend extra on a wall charger. Using the 3kW charger that comes with the vehicle, it takes five hours to replenish the battery so then you've another day or two of guilt-free round-town driving available.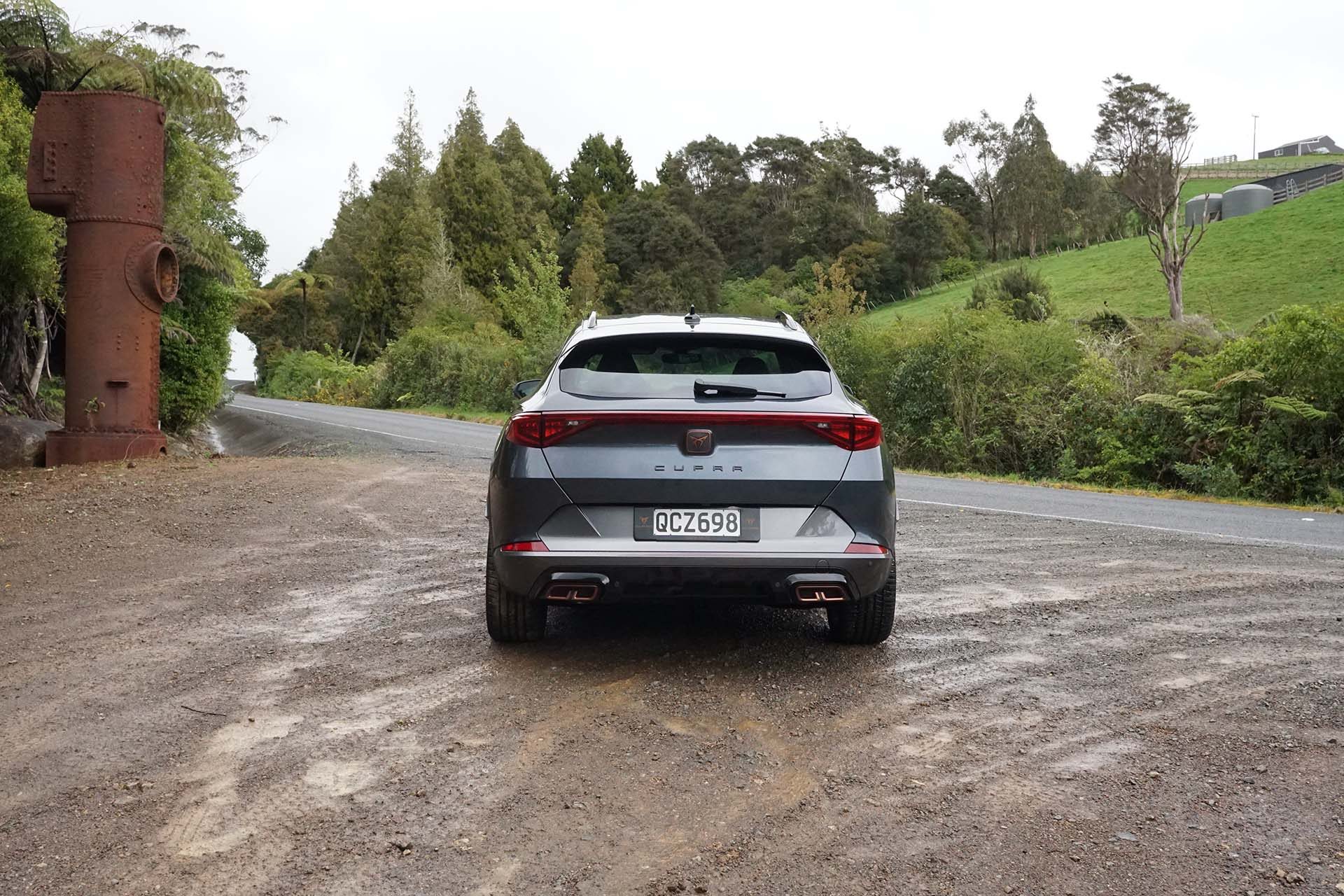 Aside from all the style and substance this delivers, it's also specified almost as well as the VZ, only it doesn't get the Beats audio upgrade, nor the 360 degree camera or steering wheel buttons for mode and stop/start.
What else would you like to know? It can pull braked loads of up to 1500kg, and has luggage capacity of 345-1415L accessed by a powered fifth door.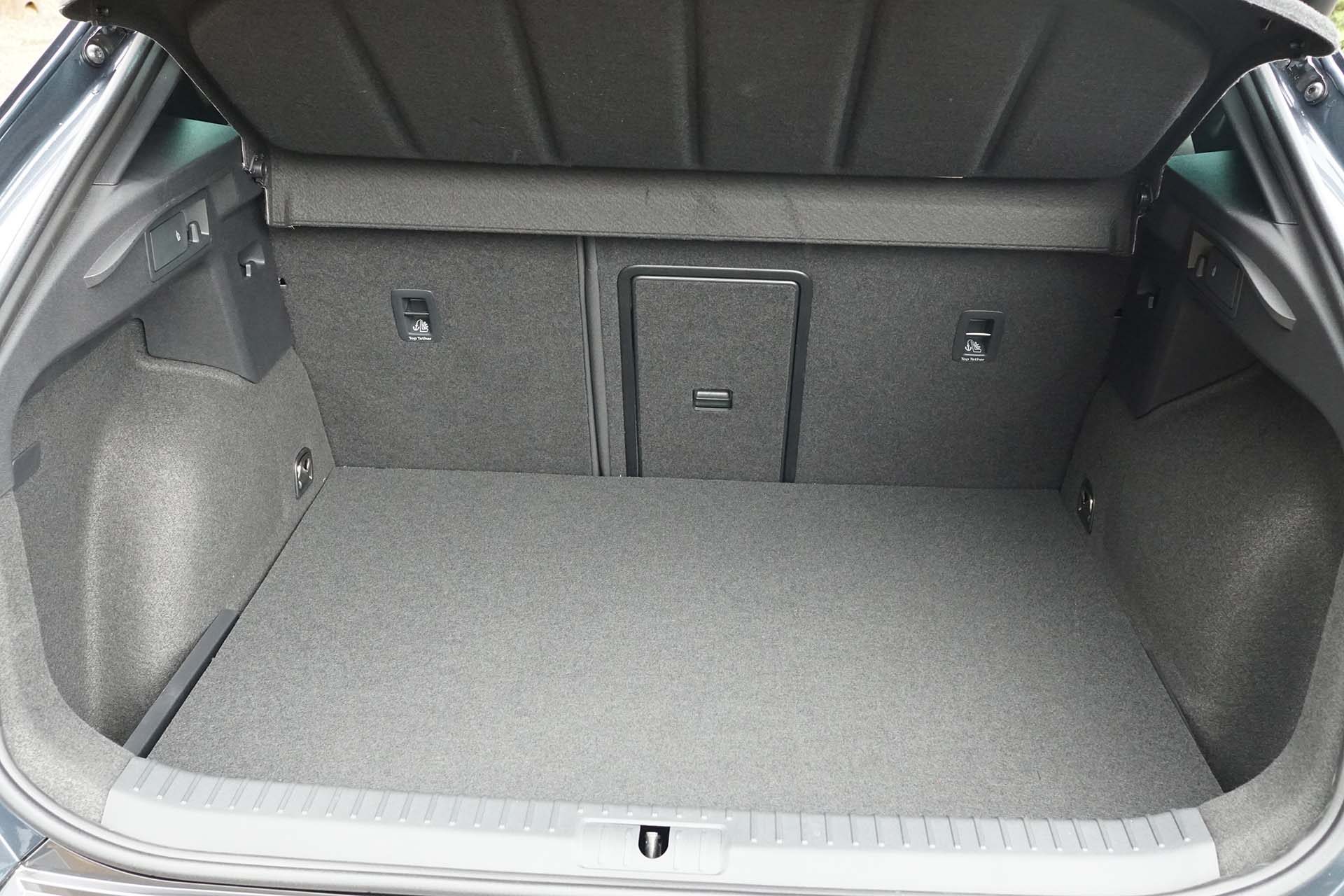 Standard kit includes heated seats and steering wheel, park assist, wireless charging, trizone air and sports front seats. All the usual safety items are present, like active cruise, autonomous braking, high beam assist, lane keeping, blind spot monitoring and rear view camera. Sufficient to rate a five-star ANCAP result. However, there's no head-up display and no traffic sign recognition.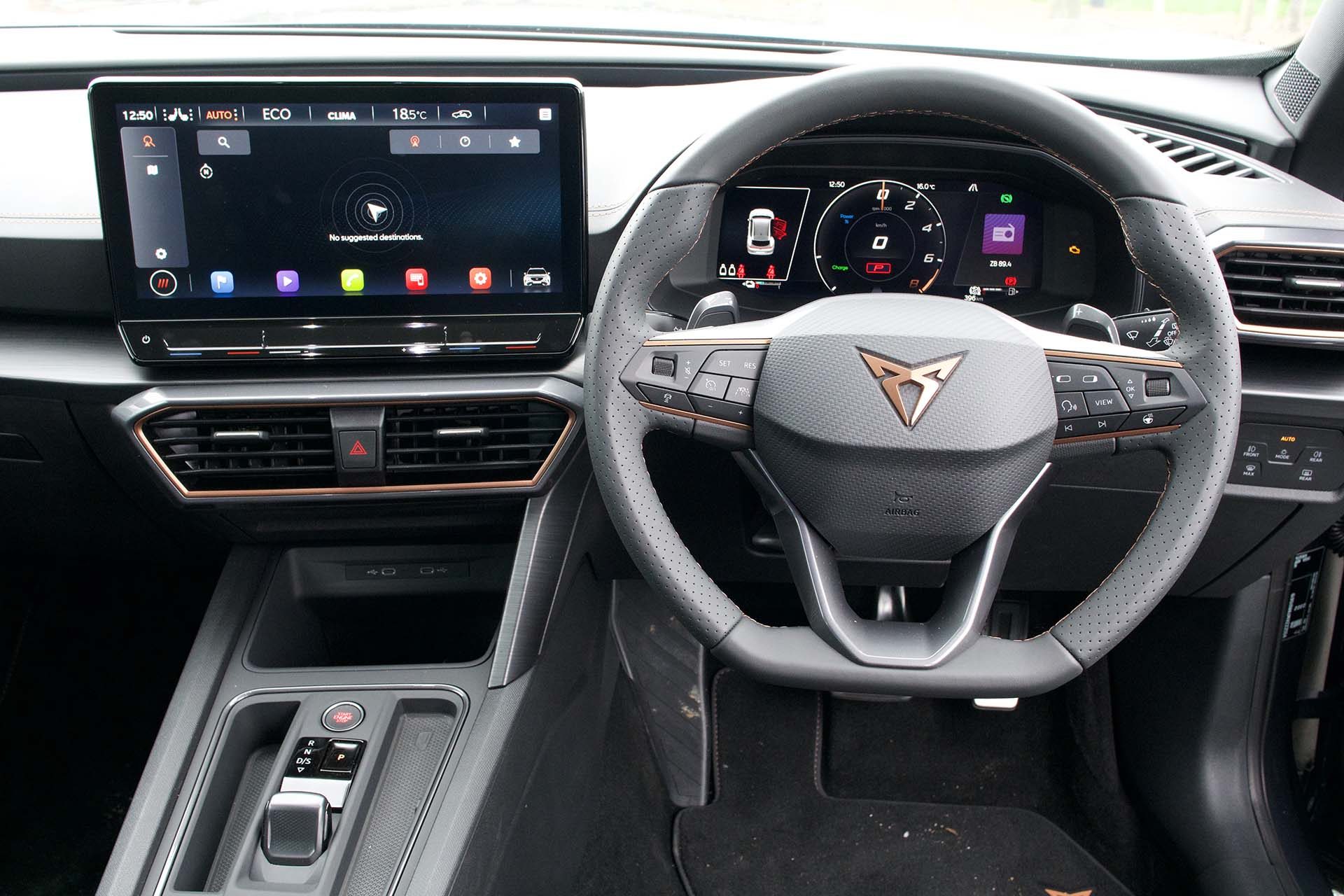 We'd rate room in the back seats as being good for two adults with room for a smaller third person. If you're after a bit more in terms of practicality, a Leon Sportstourer with the same powertrain will become available early in 2024, with a sticker price of $77,900.    
PHEVs aren't for everyone but certainly have their place for those wanting electric conveyance but without so much of the charging fuss (and none if you're on a trip). Consider this one of the better PHEV offerings under $80k, though that seems to be pretty much true of any Formentor.