The Nissan Qashqai e-Power is a hybrid of a different variety.
To drive it's more like an EV and that's because its sole drive unit is an electric motor. The hybrid aspect of the e-Power is that it has a small petrol engine under the bonnet powering a generator that provides electricity to a battery pack.
The result is a smooth, torquey delivery and lower overall fuel consumption when compared with the conventionally powered 1.3-litre turbocharged Qashqai.
There is a premium to pay however. While the Qashqai Ti-L now asks $52,990, the e-Power is an eyebrow-raising $60,990.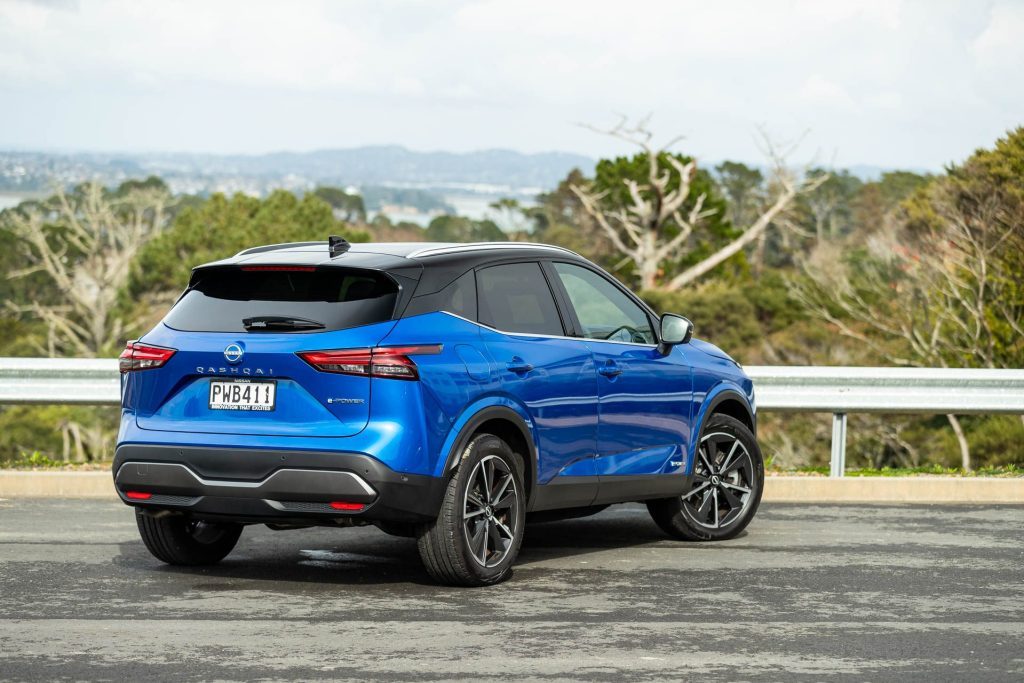 Where previously it was eligible for almost $2000 in rebates, it's now fee neutral, while the regular Ti-L has a fee of $747 to pay. You can get into an EV for less, a good one at that, while it's only $2k more for Tesla's Model Y once ORCs and rebates are calculated.
So clearly, the e-Power is for those who want something different, or have no way to charge a real EV at home. And the Qashqai is certainly a better looking machine than the Tesla…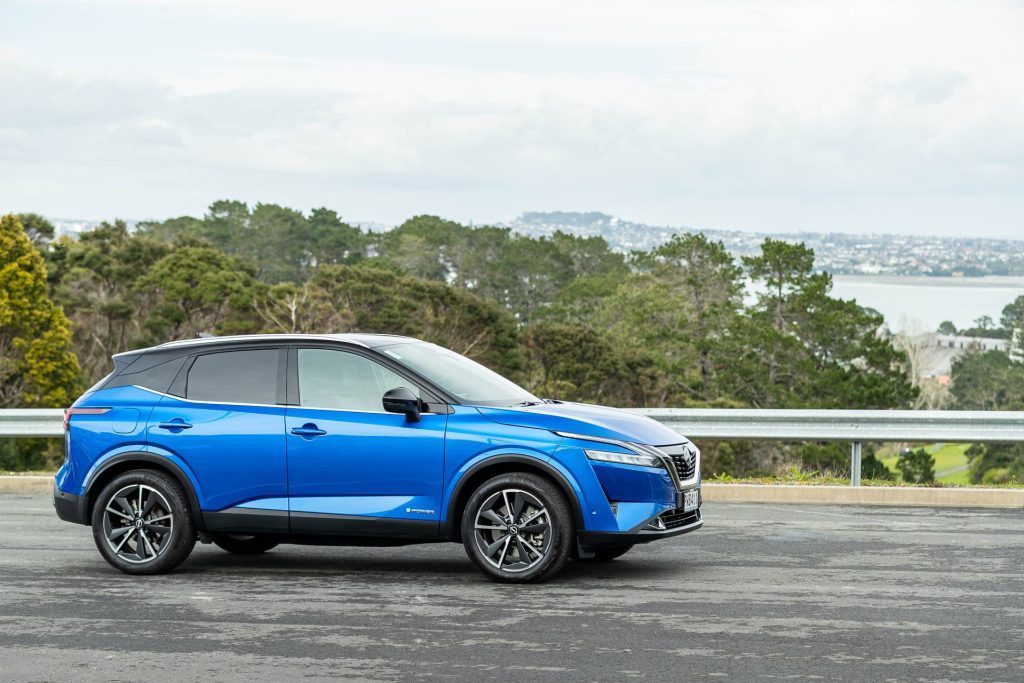 If you can accept the premium, you will enjoy the refinement, the power delivery quick and uninterrupted (no gears to change through) in that electric vehicle way. You do hear the engine churning away under load, but other times it is otherwise hushed, and the vibrations of its operation well suppressed.
As to fuel use, Nissan states 6.8L/100km (WLTP) for the regular Ti-L, and 5.8L/100km for the e-Power; hardly a massive saving then. However, on test the e-Power replicated those figures.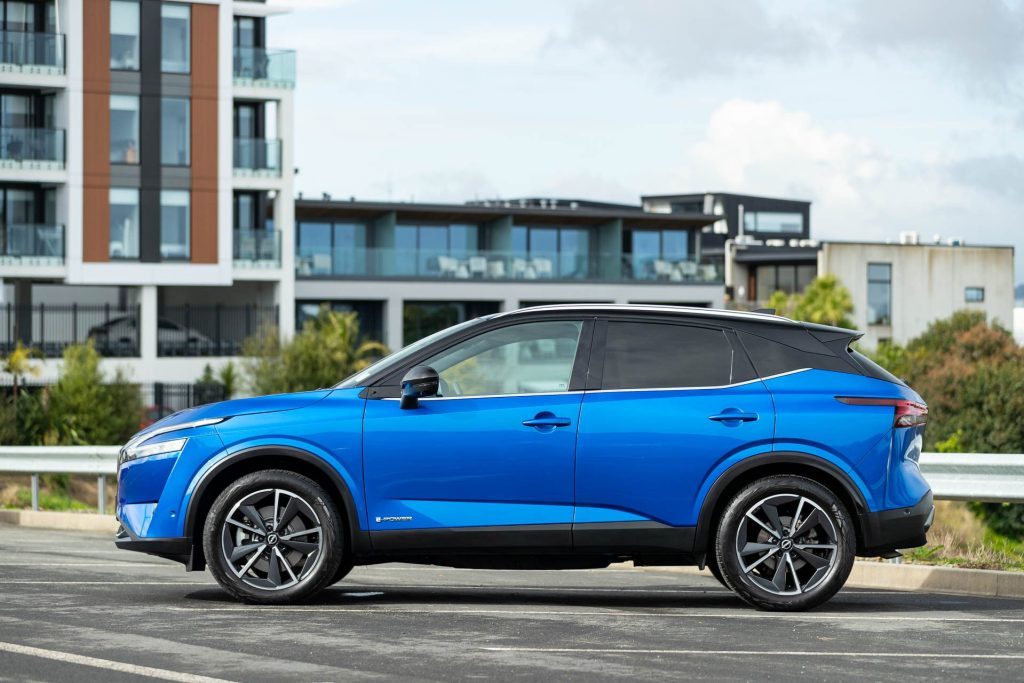 In fact, before we took it out for a run in the sticks, its urban fuel use was closer to 5.0. When we had the 1.3 Ti-L, its consumption registered in the 8-9L/100km region.
Being an EV of sorts, there are myriad Drive modes. Standard is the default, which has a balanced throttle response and there's a degree of brake regeneration when you are off the gas. Sport gives you quicker access to the power.
There's also a B mode which increases the level of regen (which you access by pulling back on the slick little gear selector). There's also an e-Pedal button for a one-pedal drive mode which maxes out the regen (this is also a smooth operation).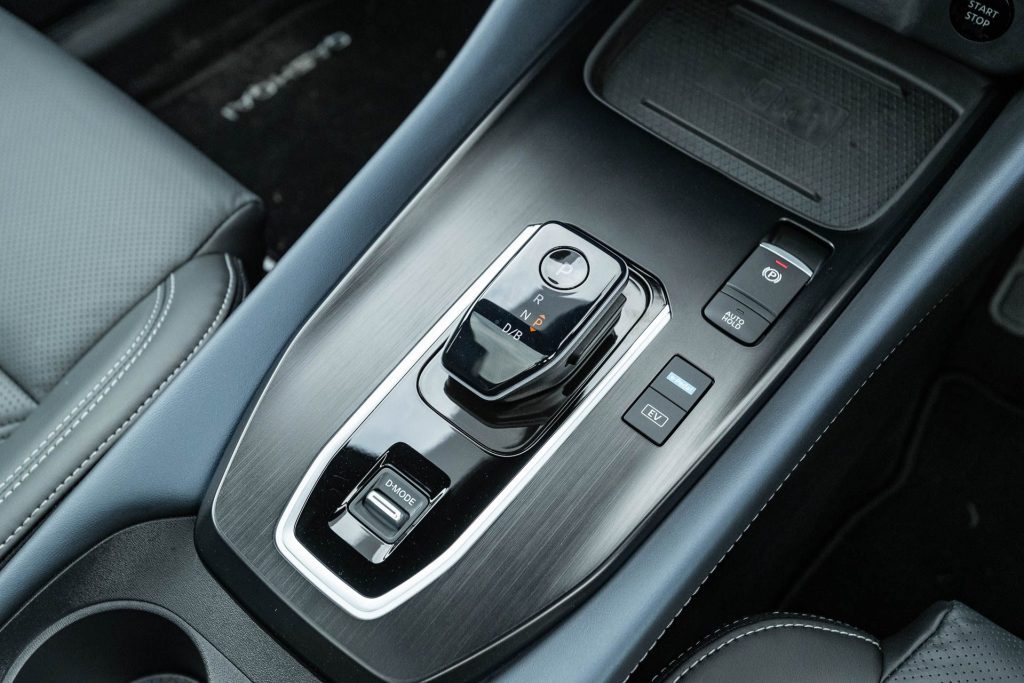 If you're not a fan of brake regen, you can click into the Eco drive mode (power and response both reduced) and it will then coast along when you're off the throttle. Jeez, almost forgot the EV mode, which prioritises electric driving when the battery charge allows.
That is until you give it the jandal, and then 'EV mode is unavailable due to acceleration demands'. So plenty to mess around with, if you can be bothered. But honestly, you don't have to worry about any of it if you can't be faffed; just stick it in D and let it do its thing.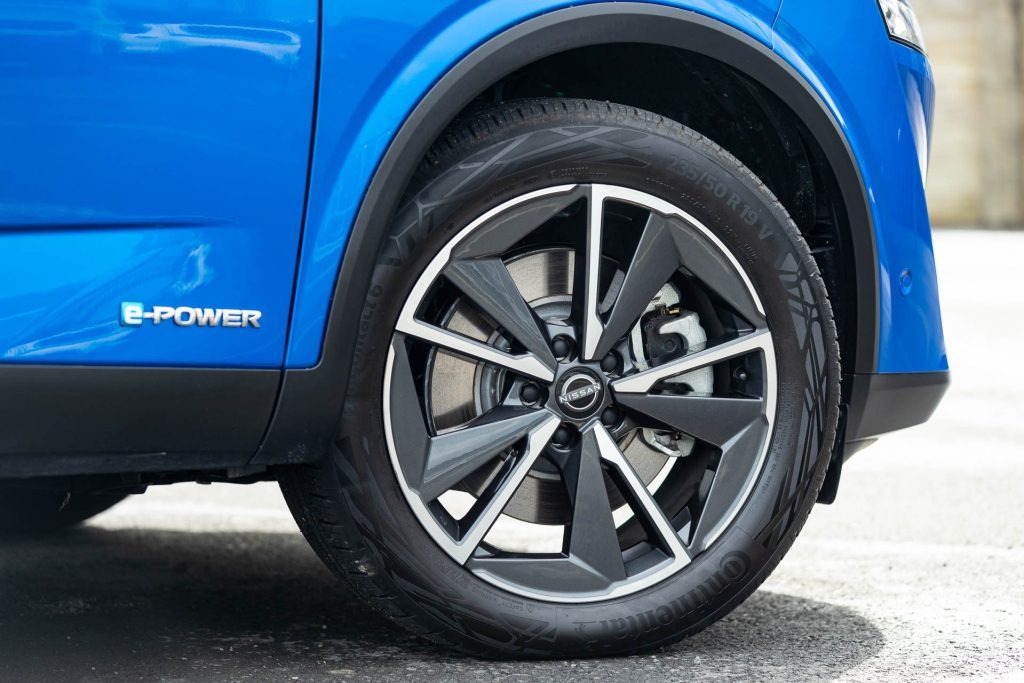 This new Qashqai drives well, the steering decent with a consistent weighting and just enough feedback in the turns. The ride quality is a definite strength; it massages out the bumps and lumps while maintaining a handle on the body roll.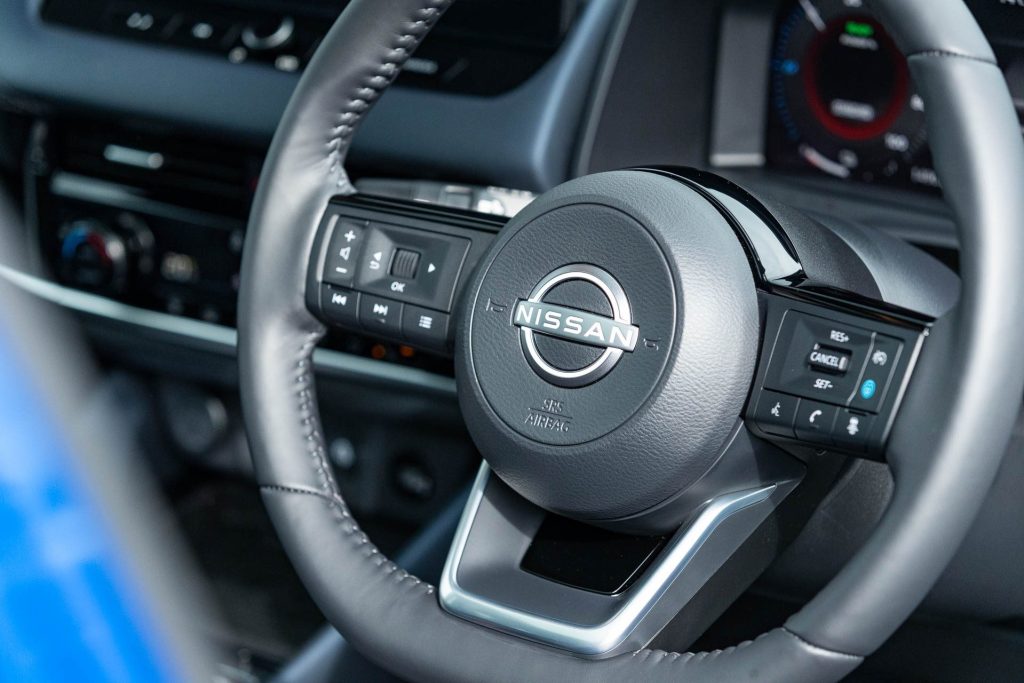 Also helping things are subtle brake interventions to prevent understeer. When you're not in such a rush, the e-Pedal mode makes for easy cruising on highways, using your right foot alone to modulate your progress.
Qashqai has grown in this new generation and rear seat passengers benefit from additional space, and there's more room for loot in the boot too.
But it's still a compact SUV with a good turning circle for trouble-free manoeuvres in the car park and a good 360 camera as well. There's also that easy entry seat height.
And the chairs are good, comfortable, supportive and packed with quality foam. They even get a massage function to go with the heating, while there's a wheel warmer as well.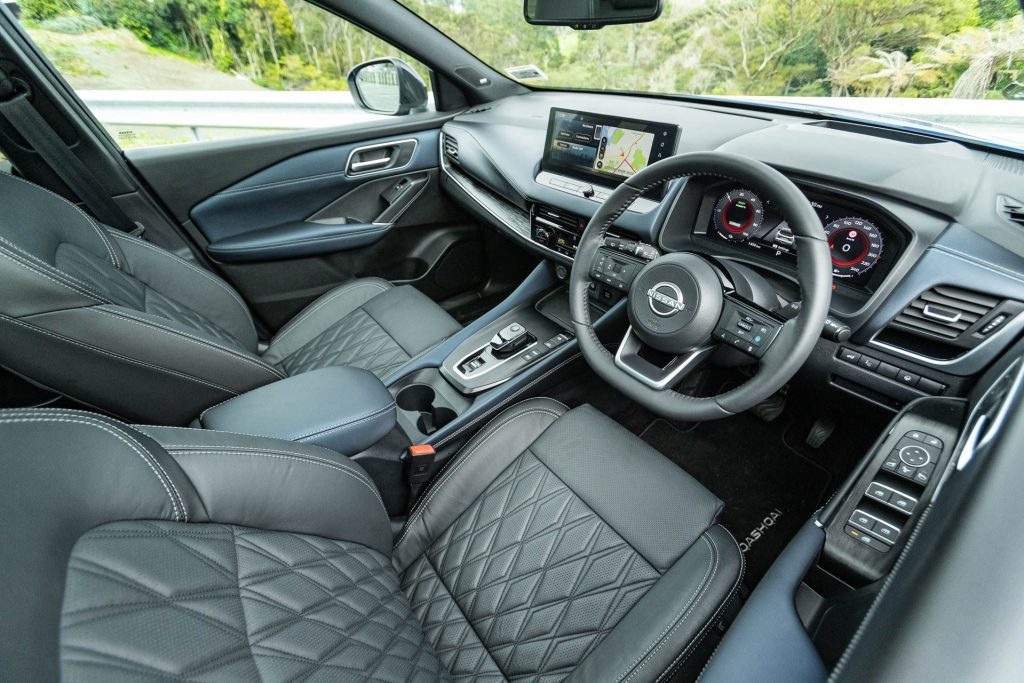 Helping to justify the big dollars, it is rather pleasant inside with quilted leather trim, double stitched detailing and a multitude of quality finishings. The hard plastics are kept to a minimum, there's a soft padded edge to the console where your left knee might rest, and while there's not oodles of interior storage, there is enough.
Analogue types will like the controls for the ventilation while digital natives have their connectivity needs covered via the infotainment, with both Android Auto and CarPlay, the latter wireless.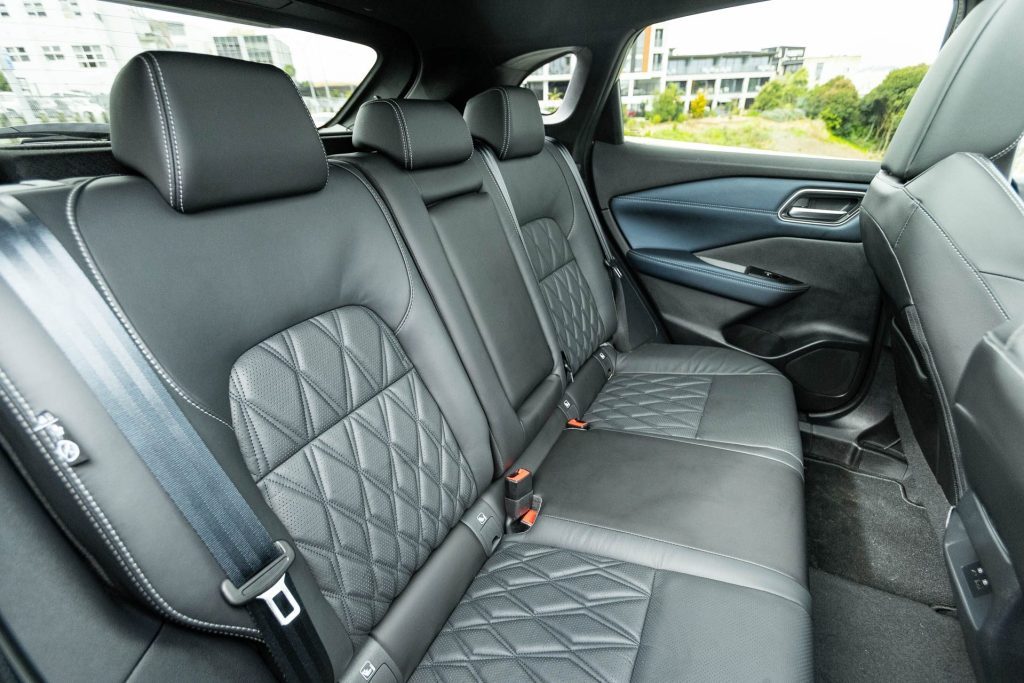 While it has a dark interior tone, you can brighten things up by opening the shade of the full panoramic roof, while other niceties include auto parking, a charge pad and Bose sounds.
Included in the range of driver aids is the ProPilot plus adaptive cruise system which takes care of not just the traffic in front but also your position in the lane; you could almost nod off behind the wheel and let it do it all, if it wasn't for the dutiful warning to keep your hands on the wheel.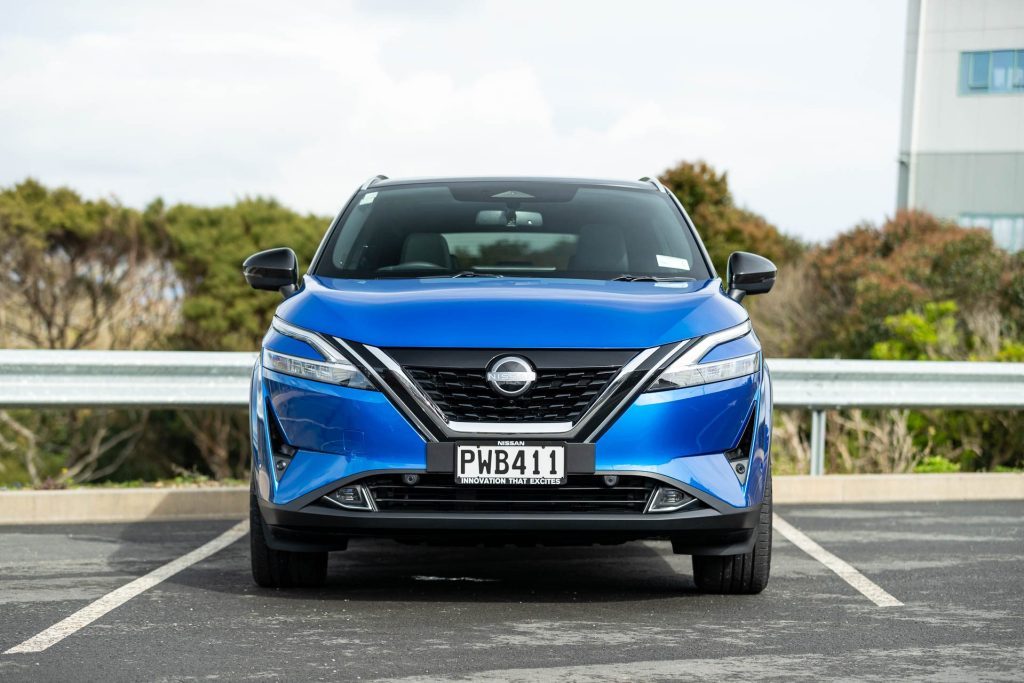 If you like the sound of the e-Power but don't need quite as many baubles, it's also available as a Ti version at $55,990, making it a little more affordable.
| | |
| --- | --- |
| Model | Nissan Qashqai Ti-L e-Power |
| Price | $60,990 |
| Clean Car Discount | Neutral |
| Engine | 1.5 litre engine/generator |
| Motor | 140kW / 330Nm |
| Drivetrain | Single-speed auto, FWD |
| Fuel Use | 5.8L/100km |
| C02 Output | 130g/km |
| Weight | 1729kg |