Marco Giltrap has come home with two wins in the seconds round of the Porsche Sprint Challenge Australia at Symmons Plains Raceway in Tasmania over the weekend, with Ronan Murphy claiming victory in race three to make an all-Kiwi winning round.
Race one saw Giltrap cross the line in first place after dominating the entirety of the race from pole. Murphy was next to cross the line in second, but a Kiwi lockout on the podium was thwarted by Oscar Targett who held off Zac Stichbury for third.
Giltrap matched the result of the earlier race with another win that afternoon, but this one was a little more hard fought with Stichbury leading Giltrap through the first half. Yet again, an all-Kiwi podium was not to be in race two as Murphy had to settle for fourth after Harrison Goodman took third.
The weekend was topped off with a final race on Sunday, a 40-lap enduro which saw Murphy take his first win this season from respective second and third finishers Oscar Targett and Tom McLennan.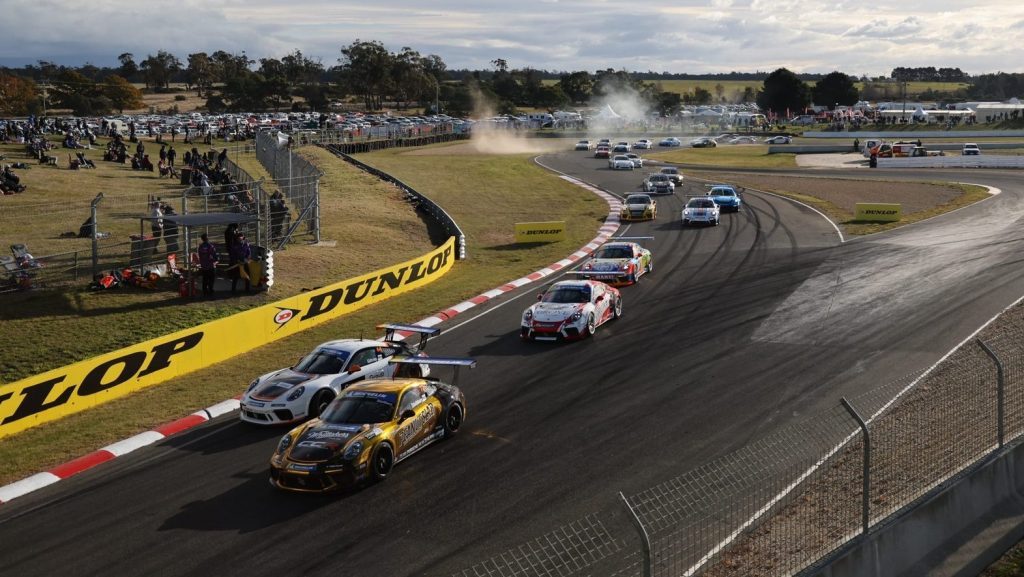 While Giltrap managed fourth in race three, his two wins from the weekend see him extend his championship lead to 337 points in the Pro category, while Murphy sits just behind on 287 points. Stichbury is currently fourth behind Goodman.
"Yeah, it's a little bit bittersweet after that last race," said Giltrap following the enduro. "You know, we really, really struggled. I think it was P4 in the end – if so it was just a bit of damage limitation.
"But it was a good weekend, we can't let it take away from that pole to race wins, so I'm very happy and have the championship lead and I think it's pretty wide open – it's going to be a good season."
The third round of Porsche Sprint Challenge Australia will get underway on 28-30 July 2023 in Sydney.