Size does matter, it appears. Well, at least for Hennessey, who has begun producing its Mammoth 6×6 truck – the biggest in the carmaker's history.
Mammoth is actually the name of the truck. Quite appropriately, too, because it is over seven metres long. It rides over two metres high, thanks to its 37-inch tyres.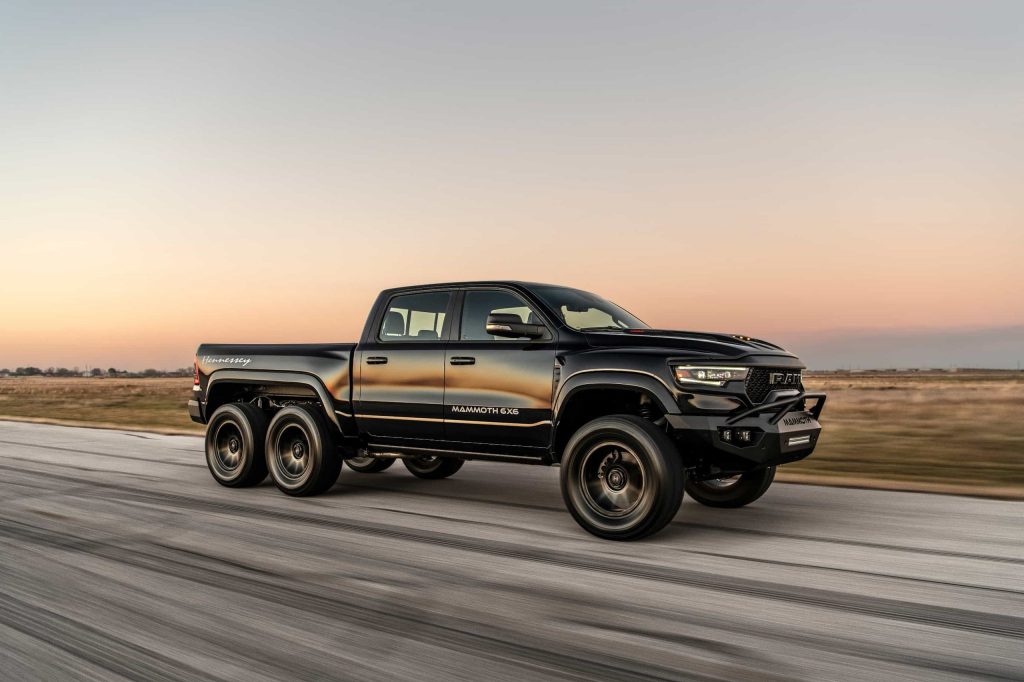 Because it is a Hennessey, the Mammoth also has boatloads of power. The truck is based on the Dodge Ram TRX, but the Hellcat V8 has been swapped out for a 7.0-litre Hellephant V8 churning out 750kW (or 1029 hp for the traditionalist). Torque is a rather insane 1313Nm for a pickup.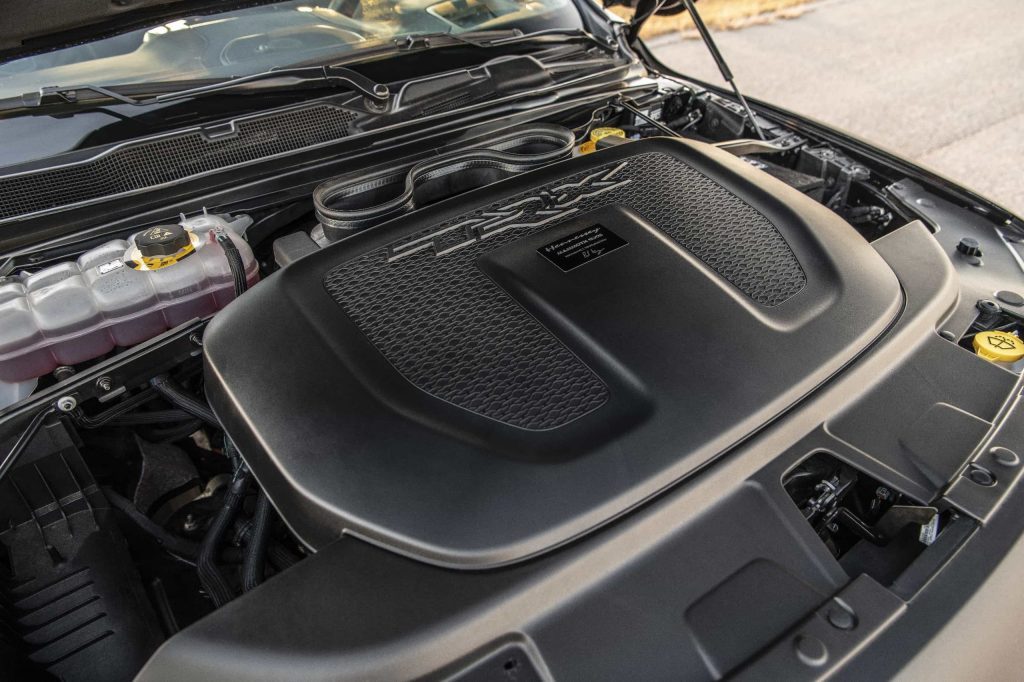 And, in case you didn't notice, it has six wheels.
"Everything we do at Hennessey Performance is turned up to 11, but the Mammoth 1000 6×6 is definitely turned up to 12," CEO John Hennessey says.
"Everything on the Mammoth 6×6 is bigger, badder, and more imposing – plus, it's still super-fast, while being a total powerhouse off-road. It's the undisputed king of the road."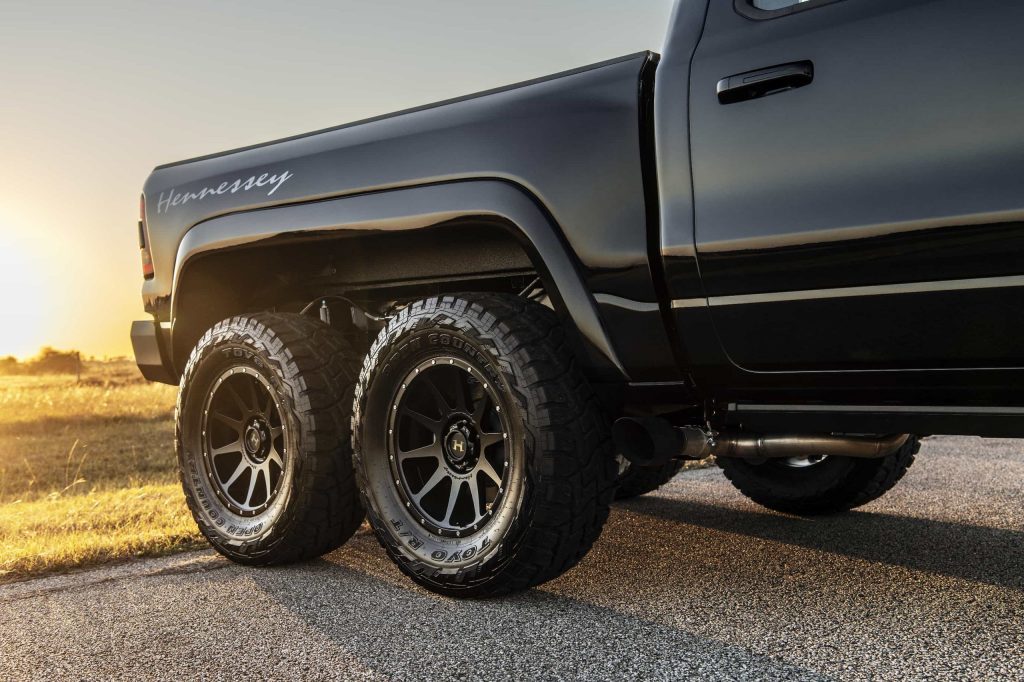 The interior is pretty basic. The truck lets its powerful motor and intimidating statue do the talking.
You get a steering wheel, seats and a Bud Light holder. The essentials, really.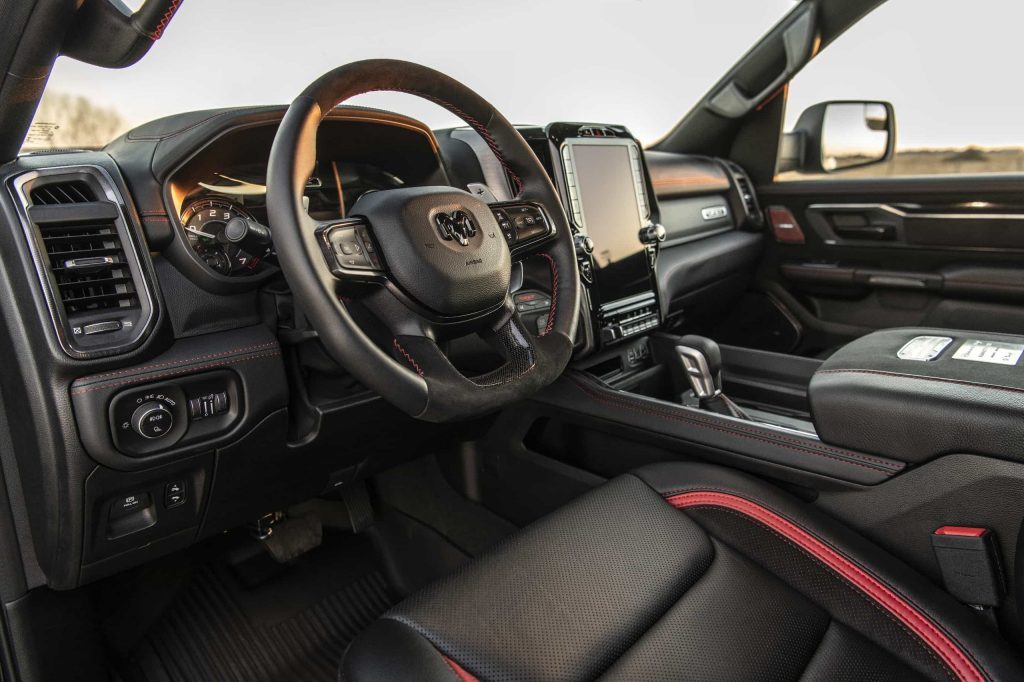 It's not cheap either. Hennessey is selling the truck for $668,000 NZ, which is a lot of cash to fork up just to show off to your Ranger Raptor mates.
Only 12 trucks per year will be made, all hand-built at Hennessey's Texas factory.
Everything sure is bigger in Texas.