If you're a Justin Bieber fan, Vespa has the scoot for you, named after the pop icon, with an X appended to give it that certain something.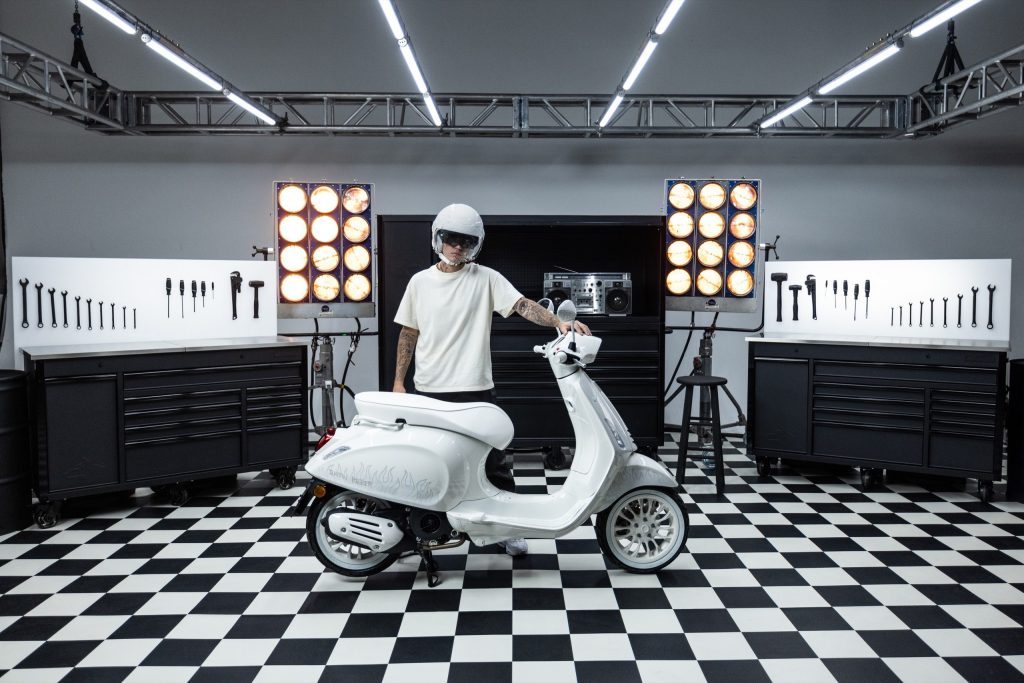 Bieber is evidently a fan of the brand, though he doesn't quite recall whether his first Vespa ride experience was in Paris or London. But then he is a busy guy. "It was fun" he said of the ride. He also mentioned the feeling of freedom, and being a pop culture icon with a sense of style, he decided to follow in the footsteps of Armani and Dior and develop a bespoke model of his own.
"I love Vespa, and to partner with such a classic brand is so cool. Being able to express myself…being able to create something from nothing – it's a part of me…to put your own unique spin on things" he commented of his Vespa X project.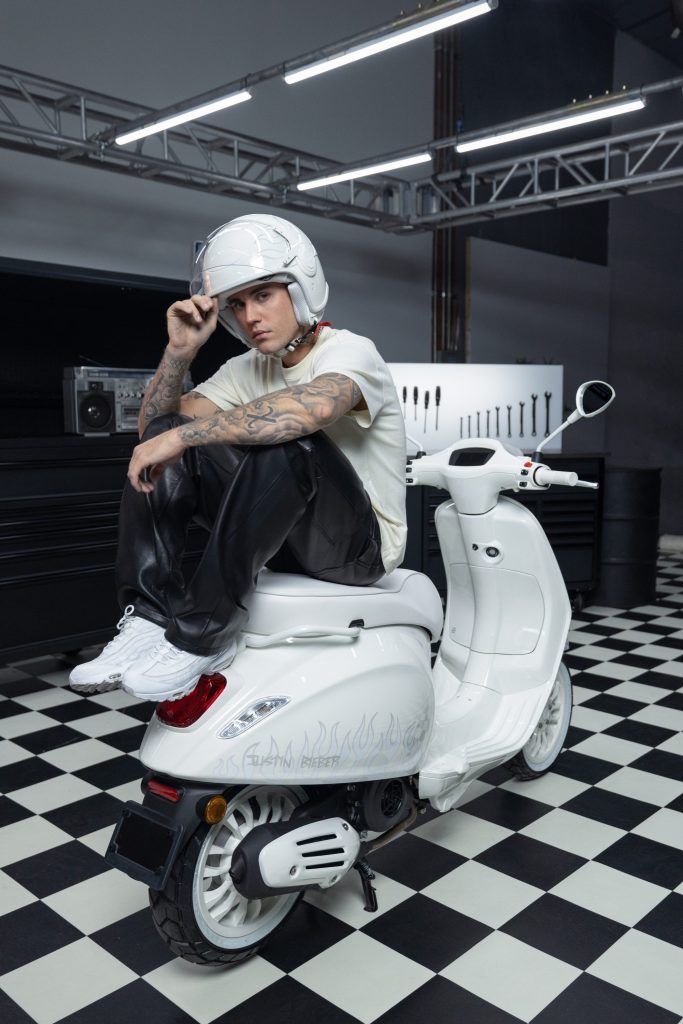 Monochrome is the underlying style feature; it's almost completely white, from the saddle to the grips to the spokes, even the flames drawn on the body and the brand logo are tone on tone white. The exhaust and engine are about the only items left in black.
The limited edition model will be available with 50, 125 and 150cc engines, recently revamped to meet the latest emissions regulations. Features include a rectangular headlight, a full-colour multifunctional TFT display synced with smartphone functions, LED lights and 12-inch rims.
Matching accessories run to a bag, a pair of gloves and a white helmet finished with specific model name and flames, in white, natch.
The model launches today with a limited number of 150cc models earmarked for New Zealand.