Browsing TradeMe for things we can't afford is no doubt a guilty pleasure most of us have partaken in, but most out-of-reach purchases don't really come any better than this 2018 Ford GT that was recently listed for nearly $2 million.
The sale of the car is being handled by Team Hutchinson Ford in Christchurch who says this is just one of two examples of the Blue Oval supercar in New Zealand, the only one finished in Shadow Black.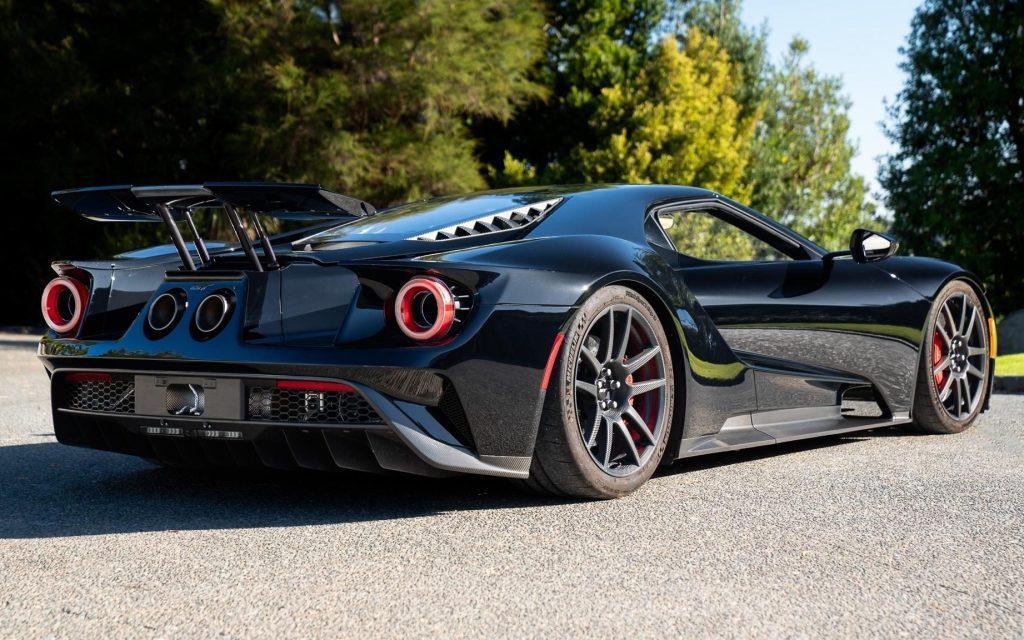 It's also a fairly high-spec model too as the listing states that the car has been fitted with over $120k of factory extras with pretty much every option available being ticked.
Since the vehicle entered the country in early 2018, it has racked up a total of 1122km of fun-filled motoring on our local roads. Rest assured, every single one of those kilometres has been done with paint protection film applied to the carbon fibre bodywork, ensuring it stays stone chip free.
What lies under the bonnet is no different to any other GT, but that doesn't mean it's any less impressive. The engine is of course Ford's 3.5-litre twin-turbocharged EcoBoost V6 which makes 482kW and 746Nm of torque, which translates to an impressive top speed of 347km/h.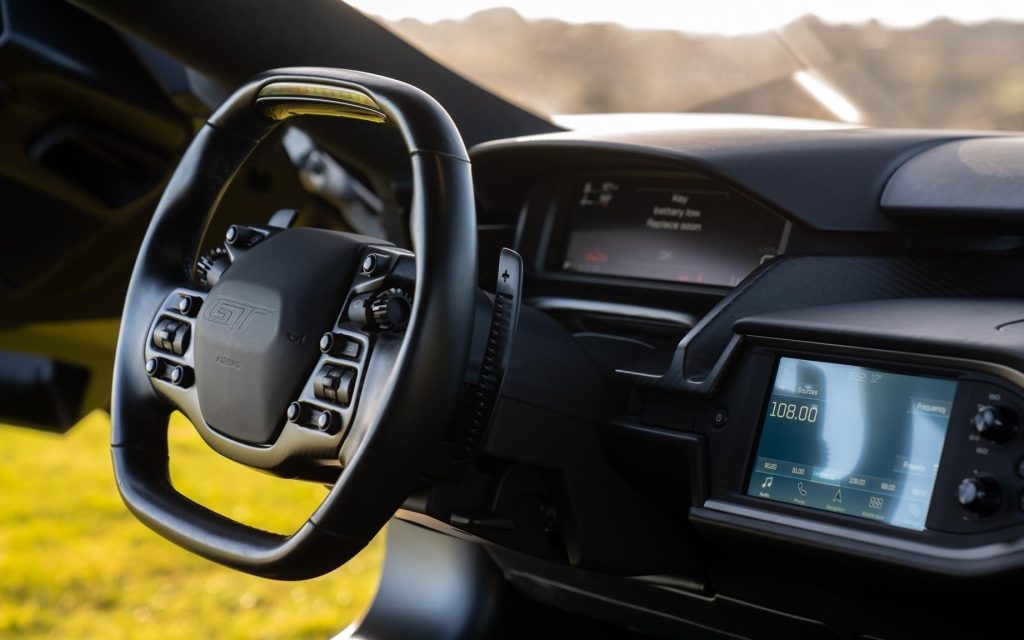 The car will also come with a few extra other goodies, including a carbon fibre design spec ordering kit that was shipped to the first buyer of the car. Inside, there are various colour swatches, scale-model wheels, and interior trim options to peruse through at your leisure.
With all that being said, the total price for this Ford GT comes to $1,950,000 including on-road costs, attracting only the most wealthy Kiwi buyers. We'll most definitely be jealous of whoever gets their hands on it.