Citroën's C3 Aircross has arrived in New Zealand. And it's not only a design piece; it goes rather well too.
Citroën in NZ is small beans, moving just 181 vehicles year-to-date, mainly C3 and Cactus so it needs a bit of a shot in the arm. If anything can do that the C3 Aircross might well be the fillip it needs. For it's a competitor in the so-hot compact SUV sector, most of which look serious and ready for off-roading but are actually front wheel driven, so no. It also has a modern powertrain that isn't hooked up to an archaic four-speed auto.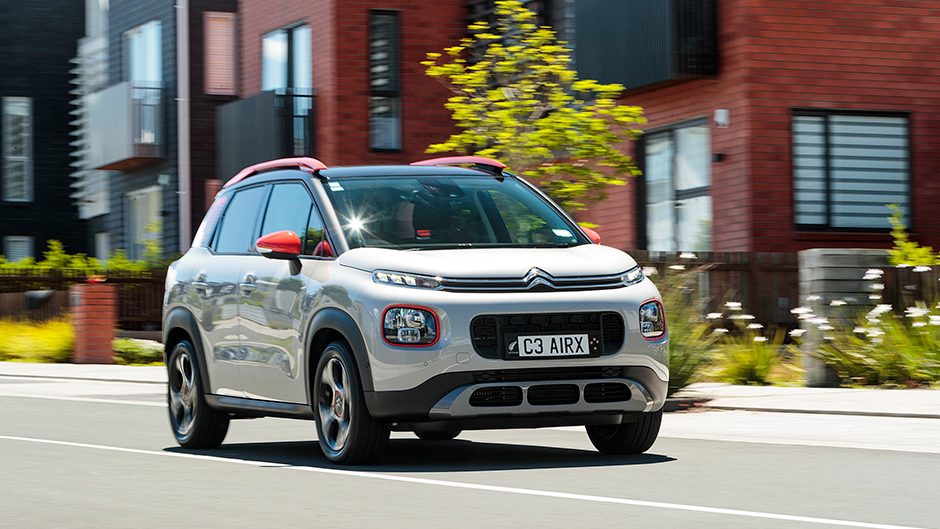 No siree, this gets the now almost ubiquitous PSA powertrain, the 1.2L three-pot turbopetrol (PureTech) that's won its 1.0-1.4L Engine of the Year category four years running. The auto is a six speeder. Engine output might not seem that impressive at 81kW but its 205Nm of torque is on hand from 1500rpm so you tend to surf along on an unbroken wave of midrange surge, either in its default Normal or Sport mode.
Performance is roughly midpack, as you might expect of something with a small turbo-enhanced engine, beating its claimed 0-100 of 11.8sec easily. So it's not quite as racy as the Kona 1.6T but it does cost $8k less. It's closer to CX-3 on price and while that is still quicker with its 2.0L engine, it's not anything like as roomy as the C3 Aircross. It's on a par for performance and price with Kia Sportage 2.0, and primary competition comes in the form of the like-priced Seat Arona FR. Potential buyers will be interested in the fact that it manages overall fuel use of 5.5L/100km (126g/km), with claimed averages of 4.8 and 6.7L/100km for rural and urban environs, respectively.
What they also want in their compact SUV is ease of use and practicality. Entry and exit are particularly good for the high rise C3 while luggage capacity and rear seat space are variable, thanks to second row pews that are on sliders. With them set aft there's quite decent head and legroom for rear seat occupants, and luggage space is more than reasonable for the sector, at 410L. But with seats pushed right forward, so there's almost no legroom in the rear (still good for child seats though) the luggage volume increases to 520L (which is class leading), expanding with seats folded flat to 1289L, albeit in two tiers.
If you've bulky gear to shift, the standard folding front passenger seat allows you to cart loads up to 2.4m in length. And the boot floor height can be varied. About the only storage area it doesn't have is a centre bin up front.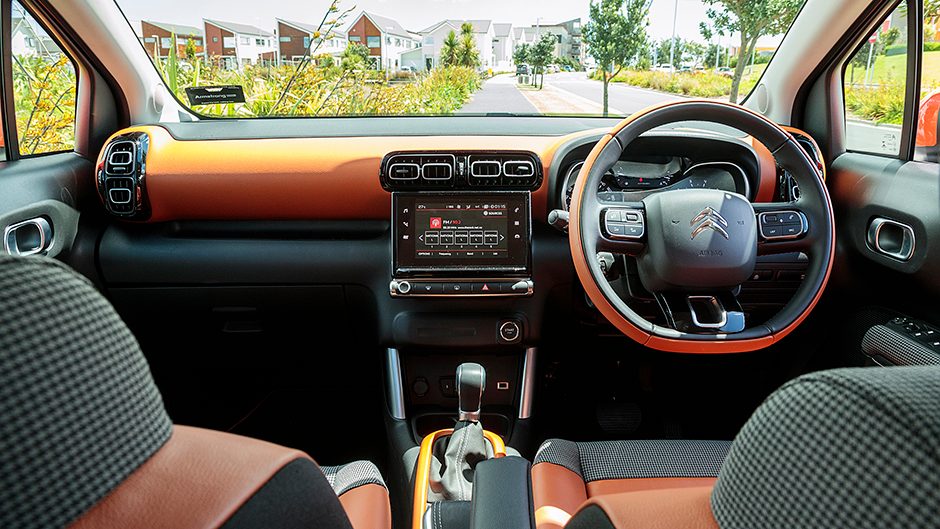 All this in a vehicle that's just 4.15m long, with a turning circle of 10.8m. Critics like Clarkson mock that new car buyers would rather buy anything than a compact SUV, but if you want practicality in a vehicle fit for urban use, this is the shape that the computer deems is the most Tardis-like. And given they use car chassis, handling isn't all that different from their lower riding, sleeker but less practical cousins, especially with the decent Turanzas that are fitted as standard. They're grippy in the dry and quiet on road, with most dB readings in the high sixties, the average being 70.7dB.
What makes the C3 Aircross a bit different is the ability to customise both sides of the glasshouse. It seems that personalisation has become a thing even in the humble compact SUV sector. So air bumps (the devices that prevent car park door dings) aren't on the menu, but you do get lots of external colour and trim combinations. And that's something you might already have noticed on this drive vehicle, unless you're colour-blind.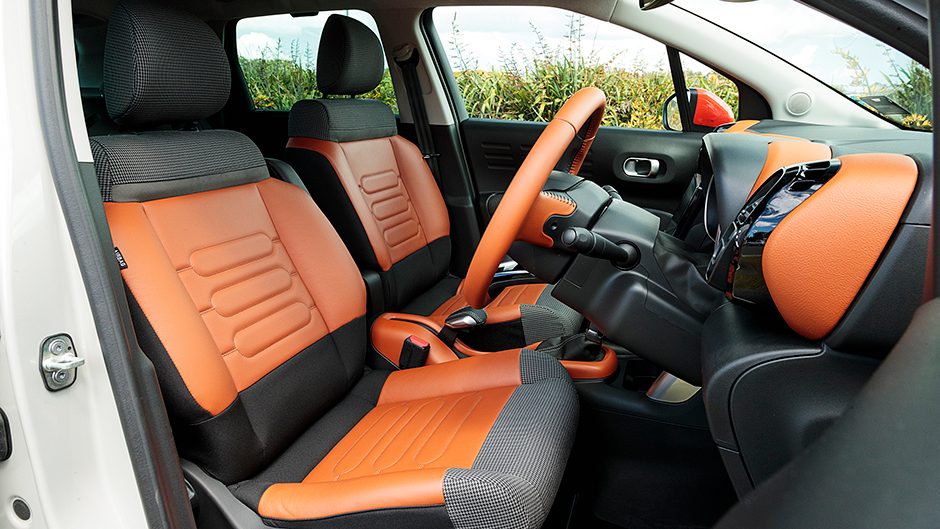 There are 60 different colour match-ups for the exterior and five different interior alternatives. Breaking these down, you can choose any of eight body and three different roof colours, and that's before choosing orange, white or black colour packs, the paint of your choice applied to mirror and centre wheel caps, headlamp trim and roof bars.
Moving inside, with standard trim the colours are laid back; grey cloth for the seats, a black dashboard and chrome trim highlights. Opt instead for the $500 Metro Grey and you get a grey armrest and grey cloth dashboard, but there's an orange seat stripe and matching trim inserts. There's also a $750 Urban red option, similar in concept, while Hype Mistral offers leather and cloth seat upholstery for $1000. Hype Colorado goes for $1500, matching brown leather seat inserts with leatherette dash covering in the same colour.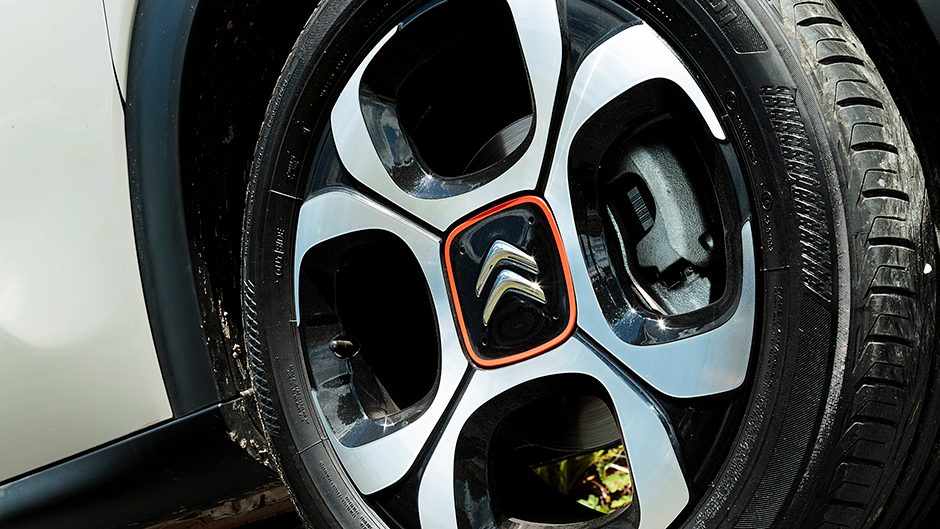 The only other option is a panoramic sunroof, at $2k. Our particular vehicle clearly had the orange colour pack for the exterior and the Metro Grey interior option. It certainly stands out from the crowd; as some wag put it, "like a biscuit with dabs of brightly coloured jam".
Nothing wrong with going for bold; most in this class, especially the older entrants, are somewhat lacking in style, not helped by their jacked-up nature. This really does stand out, even without air bumps. I rather thought it might get them given its Aircross name. Never mind, as there are echos of them in the bumper design. And the split level lighting scenario gives it the look of a bulldog up front. This seems to be a trend in the area, started by Juke and Kona.
As to fitout, there's comfort entry, a nice touch in a vehicle costing $34k, and it's simplicity itself to enter and exit, the hip point being high. Once seated, you feel almost like you're in a high chair, such is the outstanding all-round visibility. Apart from the zany colour combos inside and the jet-fighter style handbrake, things are otherwise more conventional, many of the functions relegated not to buttons but submenus on the touchscreen.
Where most vehicles have a pushbutton to cancel stop-start, this requires a few taps on the screen to prevent the engine from cutting out at the stoplights. Some won't bother as the turbo spins up relatively quickly. But we did nix the lane departure warning for rural driving as it bleeps incessantly.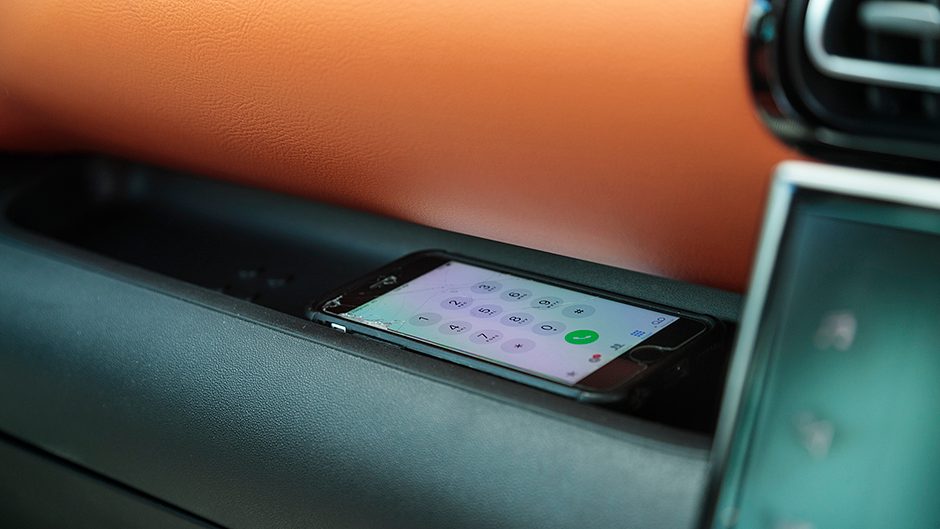 Spec levels are reasonably good, the AirX missing out only on heated seats and active cruise control, but then it's a $33,990 Euro. And unusually for the sector it gets a self parking function, both parallel and perpendicular. Safety spec is well considered, enough for a five-star crash rating, and includes AEB, lane departure warning, blind spot monitoring, speed limit recognition, parking sonar each end, and fatigue warning. A reversing camera goes without saying, and there's a bird's eye view too.
Climate air, sat nav, 17-inch alloys and a seven-inch touch screen round out the spec list. Strange as it may seem, given the unique appearance, underneath it all is a relatively conventional compact SUV that does rather an accomplished all-round job and is the roomiest in its sector. Think of this then as a conventional oddity. Which makes it every bit a Citroën. For those needing a bit more of everything, a revised and re-engineered Cactus with a fresh take on comfort suspension arrives shortly.
| | |
| --- | --- |
| Model | Citroen C3 Aircross |
| Price | $33,990 |
| Engine | 1199cc, IL4, T/DI, 81kW/205Nm |
| Drivetrain | 6-speed auto, front-wheel drive |
| Fuel Use | 5.5L/100km |
| C02 Output | 126g/km |
| 0-100km/h | 10.78sec |
| Weight | 1299kg |