With the arrival of the seventh-generation Ford Mustang imminent, it was only fitting that two-time Formula Drift champion Vaughn Gittin Jr. was given the keys to an all-new competition car.
The American driver took a year off from the sport throughout 2022 but spent his time productively to create what he describes as the "best looking and best performing" example of the drift car yet.
Gittin worked with both Ford and his own performance company RTR Vehicles to develop three Formula Drift Spec 5-FD competition Mustangs based on the 2024 production car.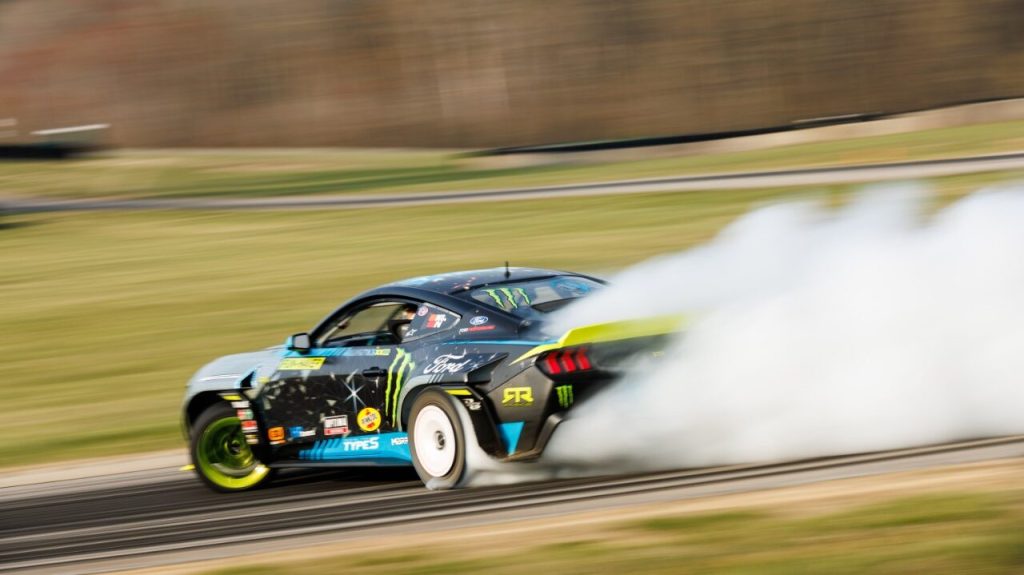 The result is probably one of the angriest looking competitors in the field for this year's season with the car wearing Gittin's iconic Monster Energy livery which, interestingly, comprises of images from the James Webb Space Telescope.
While not all details were revealed, additional enhancements to the drift Mustang include new suspension and a 969kW, or 1300hp, V8 under the bonnet.
Drifting duties for the each Ford Mustang competing in the 2023 Formula Drift season will be undertaken by Gittin Jr. himself, Chelsea DeNofa, YouTuber Adam LZ, as well as newest member and three-time champion James Deane.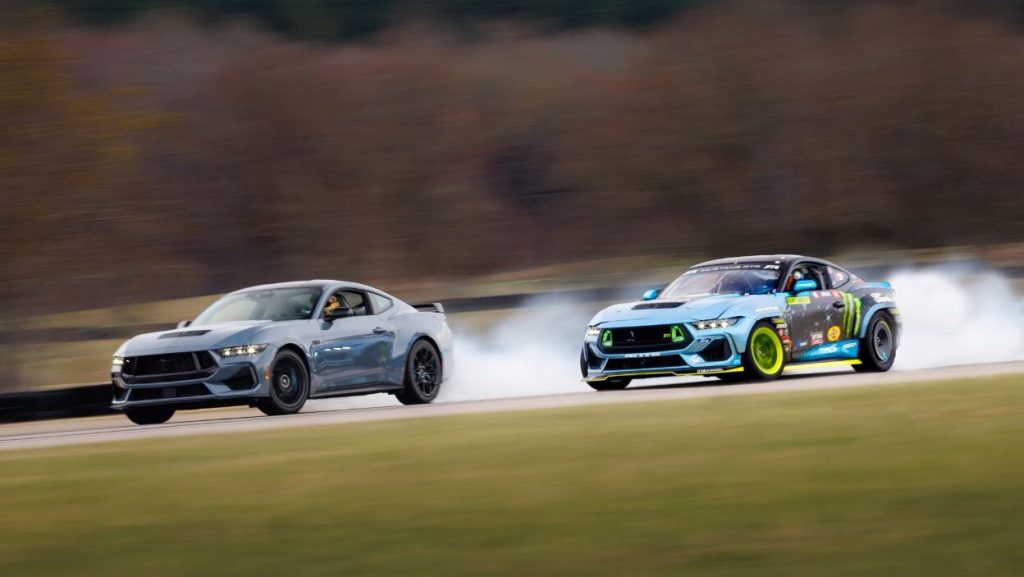 However, the fun isn't being reserved just for the pro drivers as both Ford and RTR have teamed up to create the first electronic drift handbrake for the muscle car.
The drift handbrake is said to emulate how a hydraulic handbrake would feel in a dedicated drift car by using "advanced electronics" to clamp the rear brake discs with more than three times the force of a conventional mechanical parking brake.
The feature will be equipped on both the 2.3-litre EcoBoost and 5.0-litre V8 Mustangs fitted with either an automatic or manual transmission and the available Performance Pack. However, it has yet to be confirmed if New Zealand-bound models will receive it.