Caterham is a brand that is synonymous with creating lightweight and stripped-back sportscars, often without roofs. Now it has revealed a fully electric three-seat coupe concept called the Project V that may very well head into production in the coming years.
This car is pretty significant for the British carmaker, so the only way to do it justice was by giving it a worthy design. And boy has it delivered.
In charge of styling the new model was Anthony Jannarelly, creator of the Design-1, who sent his sketches off to Italian engineering firm Italdesign where the car was brought to life.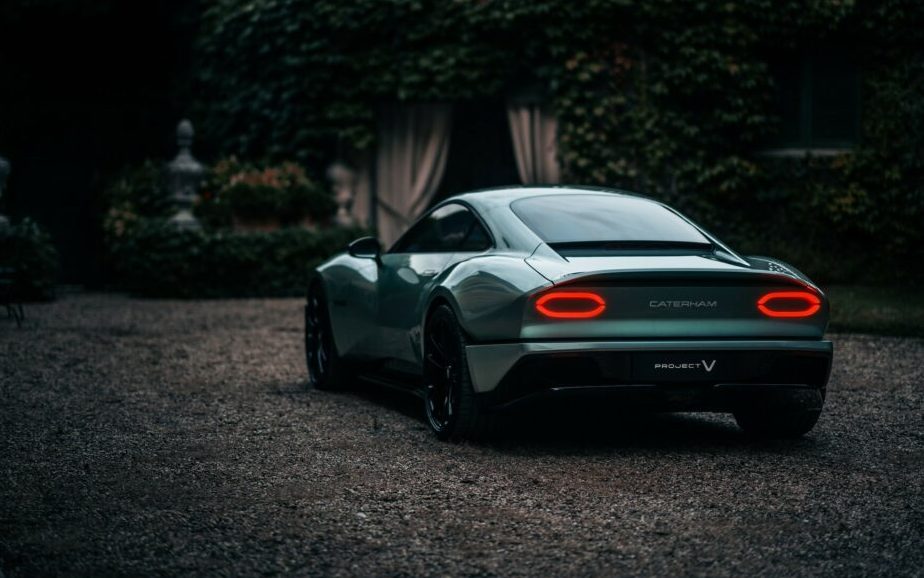 The result is undoubtedly a sportscar, although this one isn't like any other Caterham before it as it features a single electric motor mounted at the rear that makes 200kW. When paired with a 55kWh lithium-ion battery, its target range comes to 400km.
However, one thing that needs to be considered when going EV is weight and that's because batteries and electric motors aren't exactly light things.
Caterham has done its best to keep the Project V's weight low by using a carbon fibre and aluminium composite chassis which in the 2+1 seating configuration, targets a kerb weight of 1190kg. Not too shabby at all.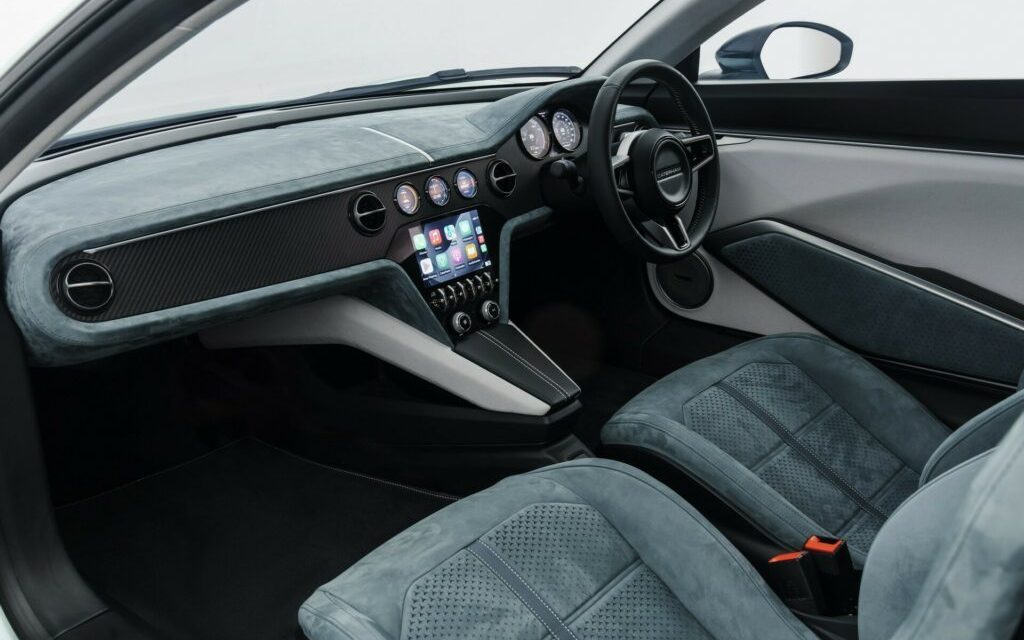 When it comes to performance, a 0 to 100km/h sprint time is said to take less than 4.5 seconds, while the car can reach a top speed of 230km/h.
Adjustable double wishbones can be found both at the front and rear, the power steering system is electrically assisted, and Michelin Pilot Sport 4S tyres wrap the 19-inch front and 20-inch rear wheels.
Customers can option their Project V (once it hits production) in a four-seat 2+2 layout if they don't want the rear passenger to get lonely in the standard 2+1 arrangement.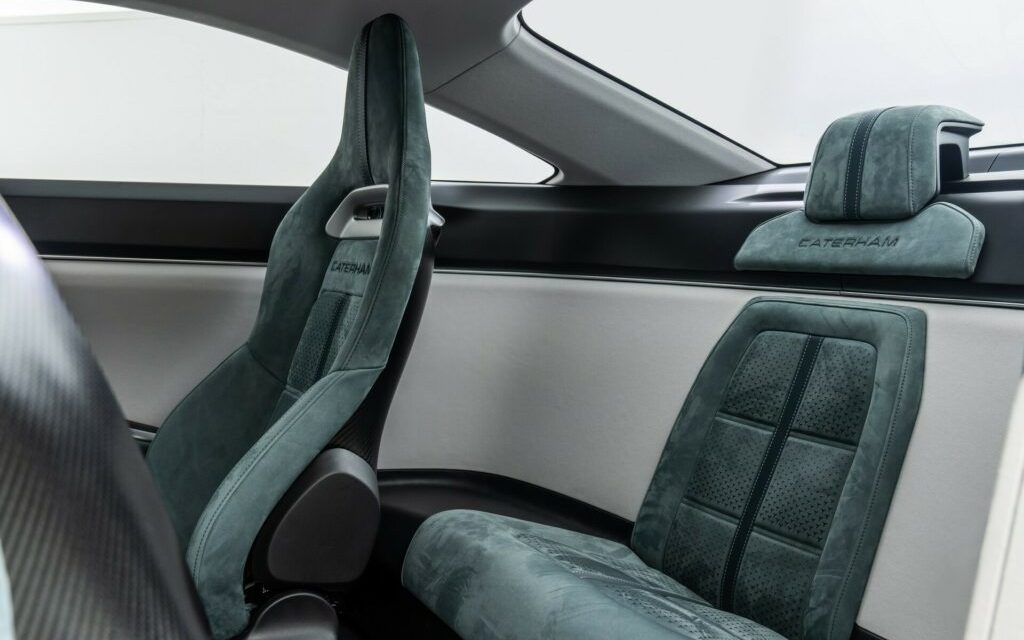 Much of the interior has been left simple, with the gauge cluster being made up of digital dials and the infotainment system featuring smartphone mirroring. The driver can also choose between Normal, Sport and Sprint driving modes that alter the vehicle's acceleration and steering behaviour.
While the Caterham Project V you see before you are just a concept at this stage, the British carmaker believes it could be brought to market towards the end of 2025 or early 2026 for a price somewhere below £80k ($165k).