Production of the Maserati V8 is coming to an end and to farewell the motor, the Italian carmaker has revealed two special edition models that will make their debut at the 2023 Goodwood Festival of Speed.
It's a theme we're almost used to now, that being the mass culling of big engines from many legendary manufacturers in the name of electrification and looming government regulation.
Maserati for one has been producing the V8 since 1959 when it launched the 5000 GT Scià di Persia, a car which it only ever made 103 examples of.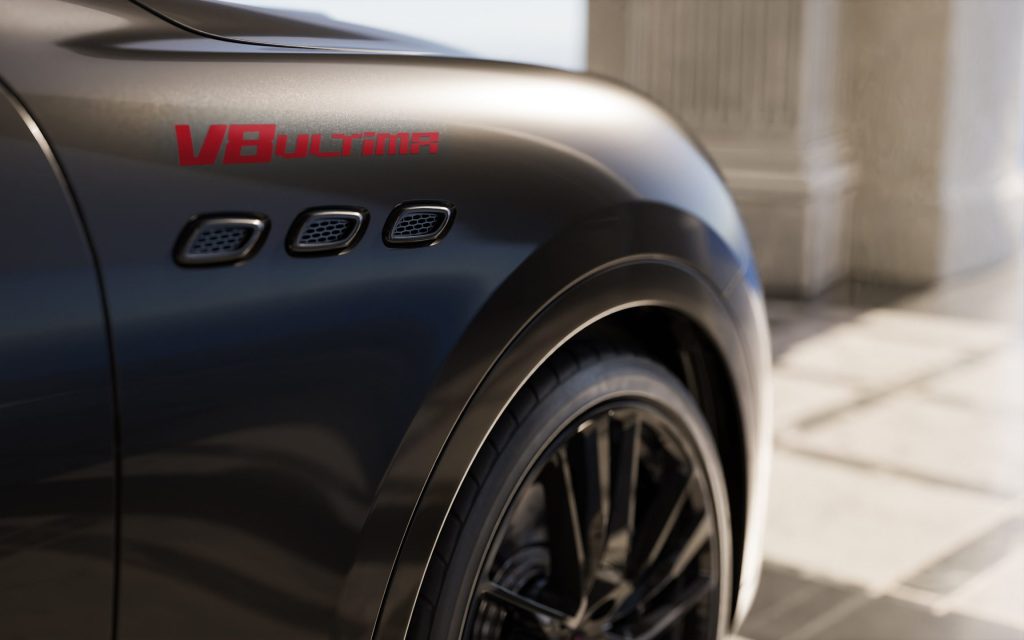 Since then, the engine has transformed into a twin-turbocharged 420kW monster that will work its way into the upcoming Ghibli 334 Ultima and Levante V8 Ultima, the last ever Maseratis to be fitted with a V8.
When we say "monster", we really mean it too. That's because the brand claims the Ghibli will become the fastest production sedan with an internal combustion engine in the world. How fast you may ask? The 334 Ultima is said to hit a top speed of 207.5mph, or 334km/h as its name suggests.
It won't just be the engine doing all the work to achieve that figure though, as the sedan will be fitted with new carbon fibre aero components and some new 21-inch Orione rims wrapped in tyres with a special rubber compound.
The interior has also been styled in a way that's meant to take you back to the first days of the V8, with much of it being clad in Pale Terracotta leather.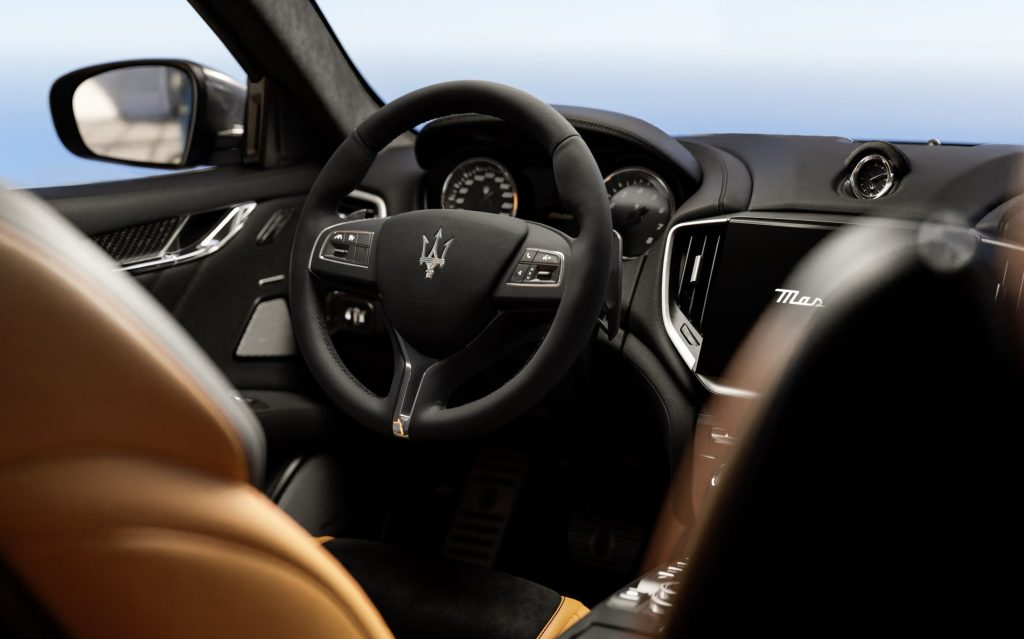 If low-riding sedans aren't your cup of tea though, the last of the V8s will also make their way into the Levante SUV.
The Levante will also come fitted with some exclusive features, such as the painted 'V8 Ultima' logo on the fenders, carbon fibre exterior trims, and a set of 22-inch Orione wheels. Its interior echoes that of the Ghibli 334 Ultima as well.
Maserati will make 103 units of each model, capping off the production of the V8 exactly how it started it.