We revisit Motorcycle Mecca, the great collection of two-wheelers in Invercargill. With the site having been expanded, it's worthy of another look.
With international travel off the agenda for the time being, and with a few of you likely to have Air NZ credit to splurge, it's time to head south, to Invercargill.
It's home to two outstanding collections of vehicles that might not be a car lover's dream per se, but anyone with an interest in things mechanical will find it easy to spend hours at each.
One is Bill Richardson Transport World, which we have covered previously, while the subject of this feature is a return visit to the Motorcycle Mecca, following its recent expansion.
We chatted with the museum's director, Jocelyn O'Donnell, who said they purchased the collection of bikes in 2016 from its original owner, Tom Sturgess. "We'd just finished Transport World and I was looking for a holiday actually, but my husband Scott said there was a motorcycle collection for sale in Nelson. We hadn't really taken any notice of motorbikes previously but we went to Nelson and we thought that this was a pretty cool collection. It was like looking at art. Even if you're not into motorbikes you can't help appreciate them."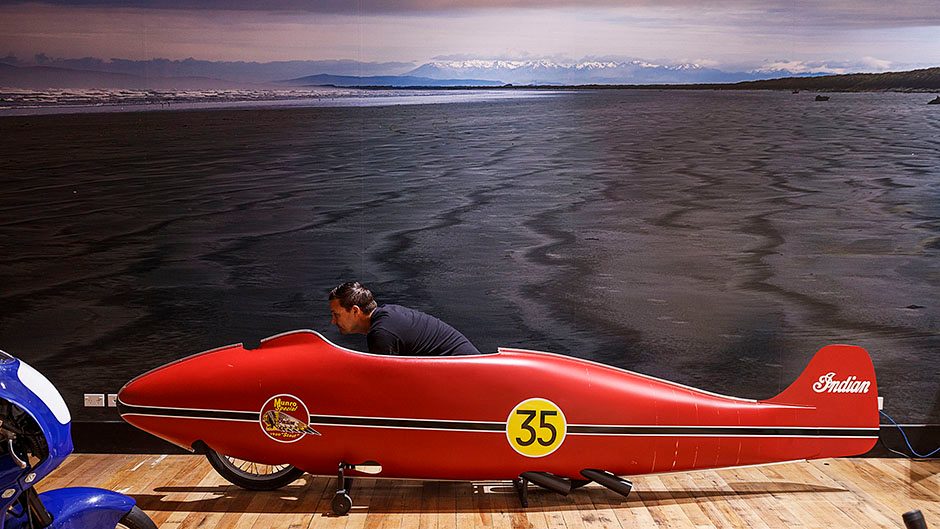 O'Donnell's company already owned the building on Tay Street where the Mecca is now situated, which she says was a perfect fit for the collection.
"The restoration of the building was a pleasure. We took the wall linings off and underneath was the red brick and old tongue and groove panelling, so it lent itself to those old bikes. I like preserving history and it's nice to reuse and upcycle."
While the bikes are the centrepiece of the collection, the decor is noteworthy too.
"We used an engineering company to design the handrails and other bits. I told them to think about camshafts and engines, to get creative and they went for it." Along with the ornate fixtures, the bathrooms are a must-see and are sure to amuse.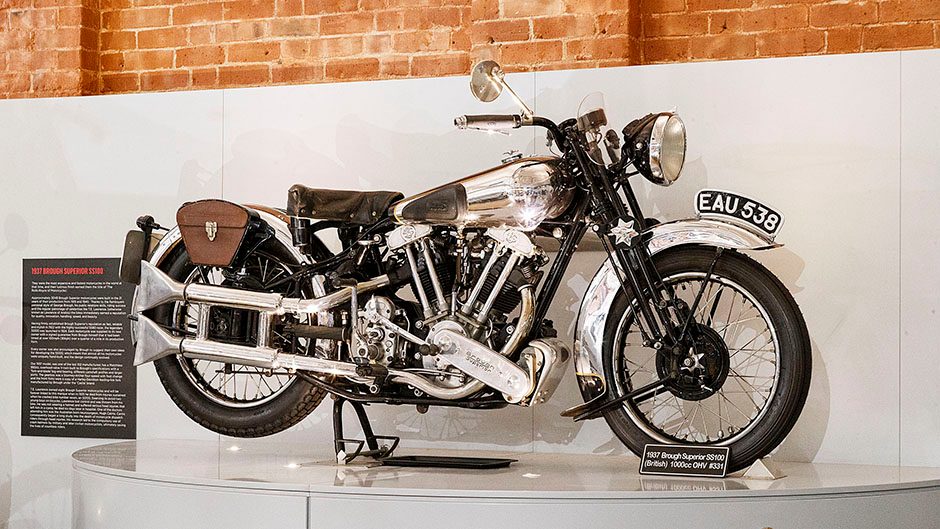 Since we last visited here, the Mecca has expanded. The additional space both upstairs and down lets the collection breathe. The bikes are more spread out, making it easier to digest their mechanical intricacies. With the collection spanning more than a century of motorcycling, you can almost track the evolution of bike design. And there were some weird and wonderful contraptions back in the day.
Sturgess was always on the lookout to improve the collection and would trade bikes to obtain one with a better history or gain a rarer model which led to the Mecca housing some truly amazing machines. The museum recently acquired an old Indian used by a lady who started the country's first mobile laundry service, her fancy washing machine transported in a custom built sidecar. It'll likely join the collection's thirty-something other sidecars, most of which had previously been stored elsewhere due to the constraints on real estate at Mecca. But now they have their own space downstairs.
Sidecars were in development before motorcycles were a thing, first used with bicycles in the late 1800s. But they were soon attached to motorcycles, allowing more comfort for passengers as bikes were a far cheaper means of transport than cars at the time. And respectable ladies of the day would not be seen getting a leg over in public to ride pillion. Other early developments to ferry passengers by motorcycle included forecars, like the 1905 Invicta Tricar, which placed the passenger in front (this inventing the 'windbag') while the rider sat behind in a slightly elevated position, though the passenger was left quite vulnerable perched up front. The trailercar had the passenger compartment trailing along behind, not ideal given they had the exhaust blowing in their face while having to deal with any muck flicked up by the rear wheel.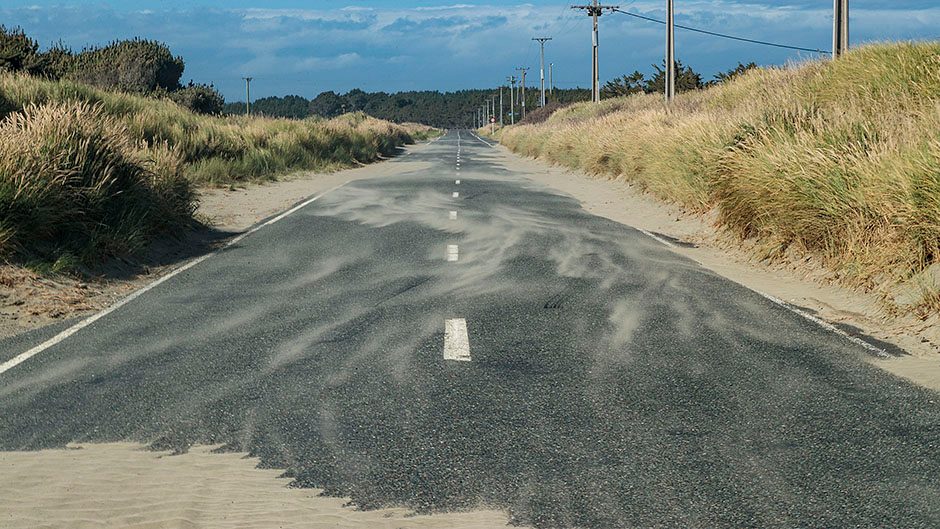 Most of the bikes in the collection are either European or American, but Mecca is looking to add a few prominent Japanese bikes. One such is the recently obtained 1978 Honda CBX with its impressive six-cylinder donk. With 24 valves, quad overhead cams and six carbs, it kicked out 105hp at 9000rpm and topped 225km/h. It's porky 272kg of dry weight made it a handful to ride apparently. Mecca's example is a local bike, purchased new from Taieri Motors in Mosgiel in 1978, and had just one Dunedin owner, who never rode it in the rain, or much at all given it has just 11,400km on the odo. Apart from a new muffler, it's in as-new condition. Even the tyres are original.
There are now some interactive displays divulging additional information so people can look to spend more time in the museum. Also new is a Burt Munro space. While the real fastest Indians are just down the road at E Hayes hardware store, there's a bit of Burt on display at the Mecca now too with some of his personal effects and trophies. There's also a photo op in the streamliner with Oreti beach as the backdrop, naturally.
The Burt Munro festival draws a big crowd each year from all over the world. A Brit who was down last year visited Mecca and introduced himself to the staff as the person who built the engine of the 2007 Vincent Black Shadow they have on display. It's the last Vincent ever made, cobbled together from all the parts that the Vincent Owners club had.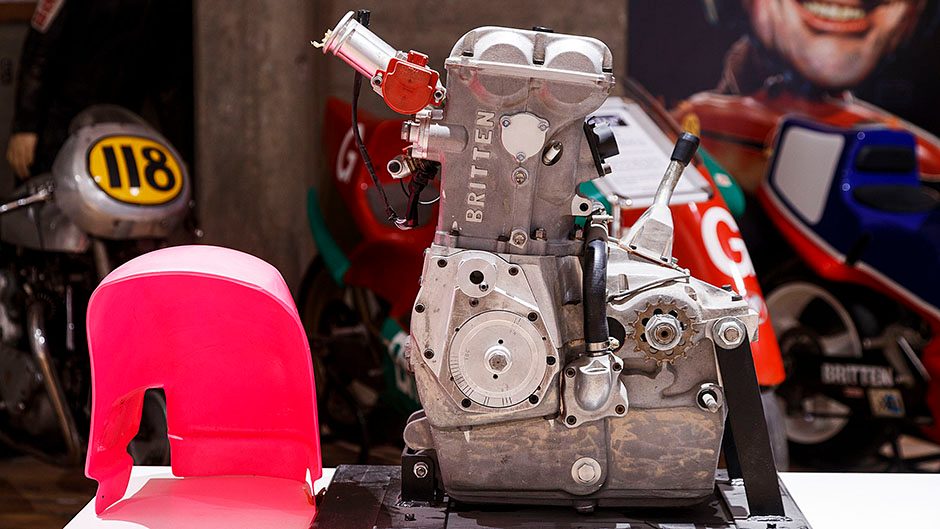 Mention of Old Blighty, there's a decent chunk of Britten history on show too, all the bits owned by the Britten trust. The Cardinal Britten V1000 is one of the few bikes on display that is actually roped off, highlighting its immense importance and value. It's not the only NZ-built bike however, with the Mighty Atom a particular curiosity. It was made by one JS Gibbons of Onehunga in Auckland in 1921. Most of the components were handmade, and with a 100cc engine, the owner at the time reckoned it could hit 80km/h thanks to its weight being a mere 29kg.
One of the most valuable bikes on display is the 1937 Brough Superior SS100. The most exclusive, pricey and fastest of their day, they remain sought after. The record price for an SS100 stood at £315,000, until some lunatic paid £425,000 last year for a Brough in bits. Apparently backetcases, or unrestored projects, are a hot thing in the bike world, or at least they were in 2019. Mecca's is one of the last made, as production ceased in 1940.
Ivan Mauger won his fifth Speedway World Championship in 1977 on the Jawa that now lives at Mecca. Well, it was this frame that he used; the engine in it is in fact the spare from Mauger's big win in Gothenburg that year. The frame is believed to be in original, unrestored condition, while the championship-winning engine is housed in a 1976 frame, which is on display in the Canterbury Museum.
The admission fee to Mecca might have increased $5 since we last visited, but it's better for the expansion, which also includes the wonderful collection of George Begg race cars as an added bonus.
Cruising and Snoozing
Helping us get about the southernmost parts of our great country, we picked up some wheels from Route 6 Prestige Rentals. They have more interesting choices than your average Avis outfit; you can get sentimental in the G6E Turbo, one of the last of the Ford Falcons, a Mustang GT convertible like we had, a Focus RS if you want to get around a bit quicker or a Cooper S Clubman. You can't go to Invercargill without heading to Oreti Beach which, when we visited, was in no shape for any record speed runs, the wind whipping the sand into a fury, and turning the usually smooth surface into a bumpy mess.
We journeyed to Bluff but our timing was off, a couple of weeks before oyster season. Follow your nose south and you'll come to Stirling Point, the start or the end of State Highway 1, depending on your point of view, and home to one of the country's most famous signposts. Bluff Hill lookout offers 360-degree views, and a generous blow out if the wind is howling.
On the Southern Scenic route you can head to Riverton, the Riviera of the South, and we're told it's worth stopping in at the Te Hikoi Southern Journey Heritage Museum to gain some insight into the history of the region.
Mores Reserve, located on Howells Hill overlooks the township of Riverton and offers views over Southland and Foveaux Strait towards Stewart Island. Other spots include Monkey Island, which can be reached by foot at low tide, and Gemstone Beach where garnet and quartz hunters can find a few treasures in the sand.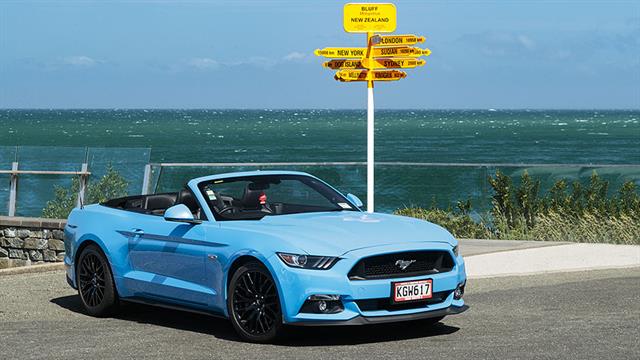 Luxury lodgings
For a convenient place to stay, you can't beat The Lodges, right across the road from the Transport World. Each room is themed; we stayed in Motorsport, complete with racing car decor, including the wing of a Porsche racer above the bed. These digs live up to their luxury billing – they are more than just a little bit nice – and well stocked with all your needs, including cosy warm heating should you be visiting in the winter. If you are, dress warmly for the tour of Transport World as it gets chilly in those big sheds. And the Lodges are just five minutes from the Mecca too but remember your coins for the parking meters. Check out lodgestransportworld.nz for everything you want to know.