The crossover that dared to be different in 2010 is back renewed, revitalised. Is it bigger, bolder and better as Nissan claims?
Considered the car that kicked off the quirky styling theme of stacked vertical lights in the small SUV sector, the second-generation Juke has now gone on sale here, and is pretty much a total rethink. What they didn't change too much, however, is the novel styling. It has evolved in a rather charming way. The circular headlamps, now with an LED update, feature a Y shaped theme that ties in with the V-Motion grille. Its broad shoulders, sculpted flanks, big wheels and coupe-style sloping roofline make it look even more determined than ever.
It has grown too, but not by much, just enough to make it noticeably bigger on the inside. Most of the gains then are from a 110mm wheelbase extension. Overall length grows by 75mm but it is still only 4.2m long, and will turn around on the proverbial dime, making it easy to park. Width doesn't seem to have increased much either, by just 35mm, and a similar amount for height. The modest increases have given rise to a substantially bigger rear seat area, with almost 60mm more legroom and over 10mm more head clearance. The hatch too is really quite spacious for the class at 422L, expanding with two-tier split folding to 1305L. When the Juke debuted in 2010 easily the least impressive aspect of that vehicle was its 250L of boot space, though some felt the styling was just perverse. But in the midlife facelift it got a shot in the bum, with an increase to 354L. Now, considering its compact dimensions, it is positively voluminous.
Initially the Juke was polarising but people came to quite like it, especially in Europe, and here it fared quite well too, though not quite to CX-3 levels.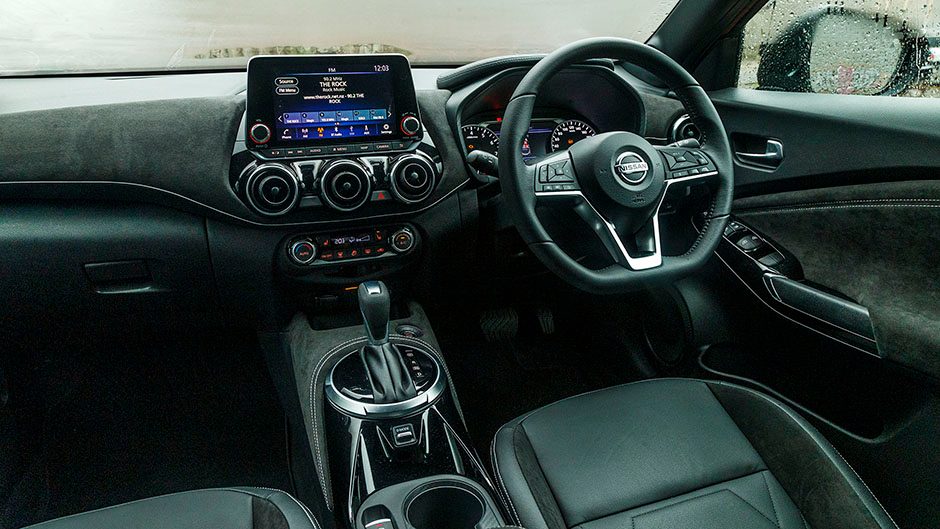 The latest aims to expand on attributes. Not only has it been restyled to be more gung-ho but Nissan has transformed the interior. Moreover, they've gone long on the safety list, so that even the base model gets almost as much as the range-topping Ti you see here.
And there's a new engine and transmission, both of which are nothing like what the original had, despite performance virtually overlaying that of the 1.6 from 2010. Not a bad trick given this is now a 1.0-litre engine, with one cylinder less in total. The trick is the addition of a weeny turbo and adoption of a seven-speed twin-clutch transmission, replacing the CVT of old. This 84kW/180Nm powerplant is not much stronger than its forebear, except that peak torque is developed at half as many revs, so it's more economical, rated at 5.8L/100km overall. The original had a combined average of 6.3L/100km.
Our particular Ti felt a bit tight on first acquaintance and didn't have a whole lot of miles under its belt so we decided to take it on a gentle jaunt to rack up some distance and make sure it was properly oiled. At the end of this we ran the numbers and found they were literally no different from before, managing to hit 100 in just under 11sec and an overtake requiring just over 8sec. Not flash on the face of it, but the low down urge more than compensates. You'd never really know this wasn't some kind of a rocket once up to speed because actually on road it feels rather hasty. Moreover, in town and around running it's almost effortless. Out where speeds are higher, keeping the engine spinning in its happy place is a snip; you merely select the Sport mode – which amps up the engine, transmission and steering heft – and let the vehicle's electronics do the rest. Never shift out of this mode until you're back into heavy traffic.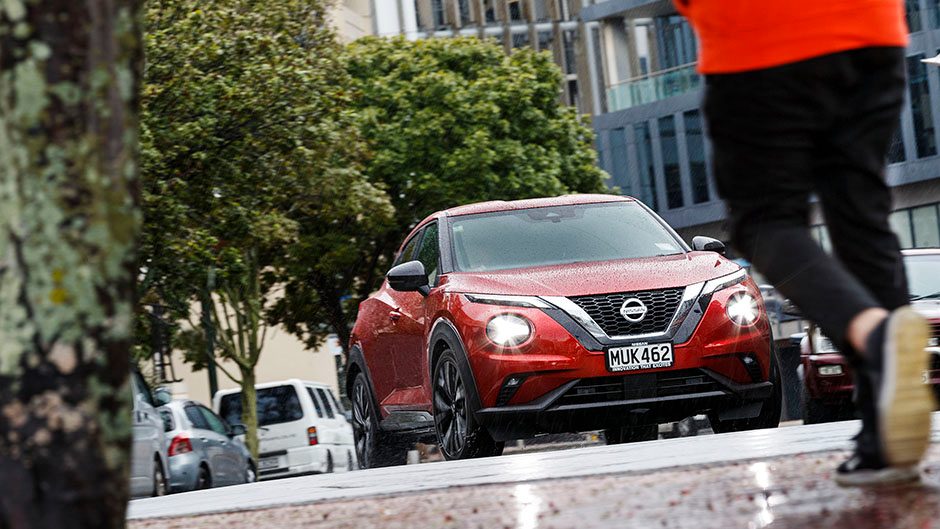 It really starts to hike from 3000rpm and upshifts around 4000rpm, picking up the next gear back where it started. With fairly tall overall gearing you're doing 100 at 2000rpm, making it pretty thrifty. It sips in the low 4s on flat motorway sections, and we couldn't get the average into double figures. Day to day, something in the fives without trying too hard is easy street.
Dynamically, this is a leap forward, riding on a new CMF-B platform co-developed with Alliance partner Renault. It's also made of sterner stuff, the body said to be 13 percent more rigid due to greater use of ultra-high-strength steels. So ride and handling both benefit. Nissan promised excitement and fun behind the wheel and it delivers on those. It certainly feels vastly superior to the original, being well grounded in corners, the line maintained by independent wheel nipping (Active Trace Control). Even on damp roads, this proved a fun drive.
Back in the burbs and this goes exceptionally well in the Standard drive mode, with the effect of the turbo evident from 1500rpm. Occasionally the twin-clutch dithers but the wee turbo is on the case pretty quickly. We never bothered with Sport mode in town, such is its responsiveness in the default Standard setting. And ride comfort is pretty good too, perhaps a shade firm but that's why it goes so well out of town.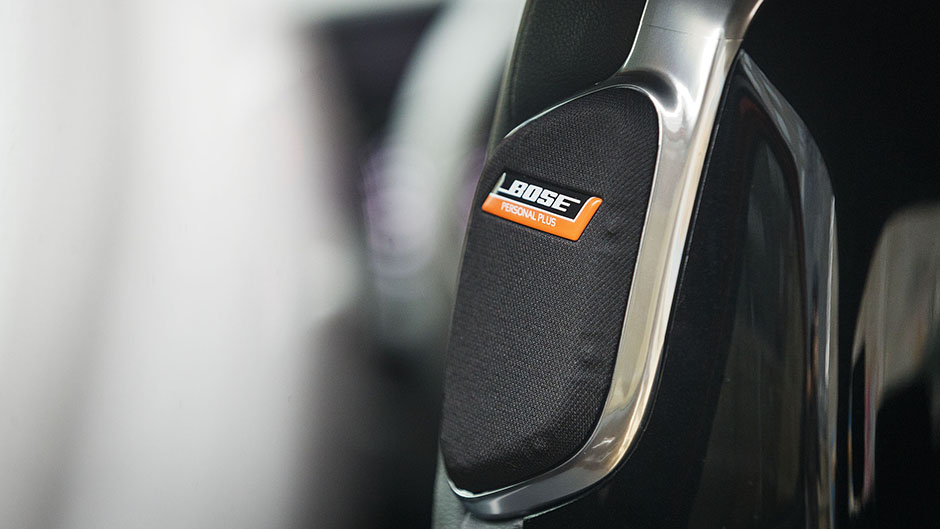 The Ti variant is the best specified, but also the most expensive at $44,390. Still, almost all the top-shelf compact SUVs go for over $40k these days, including 2008 GT, CX-3 Takami, Kamiq Monte Carlo, Kona Ltd, Seltos Ltd, T-Cross TSI R-Line, XV Premium; you get the idea that this is a busy wee sector. But you get extra goodies in Ti, like follow-me-home headlights, quilted leatherette and Alcantara seat trim, smart 19-inch alloys, tyre pressure monitoring, and a clever eight-speaker Bose audio that features "nearfield" drivers in each of the front headrests for better intelligibility. We'd say it's improved but not dramatically. There's also fur on the dashboard and above the instrument binnacle, like in HSVs of old. Seat heaters are nice too, but the seat squab is too upright in the lowest setting. While Nissan says these "Monoform" seats offer great spinal support, we'd question whether there's adequate lumbar support and there's no adjustability either.
For value, Ti is probably bested by ST and ST-L, for these come standard with idle stop, LED headlights and high beam assist, heated door mirrors, paddle shifters, an eight-inch touchscreen, Apple and Android functionality, a rear view camera with sonar, and voice recognition. Safety fit out is good too, running to AEB, standard cruise, RCTA, BSM, lane departure warning and lane keeping, traffic sign recognition and DRLs. There's a five-star crash rating, both from EuroNCAP and ANCAP, the latter receiving "robust scores in each of the four key areas".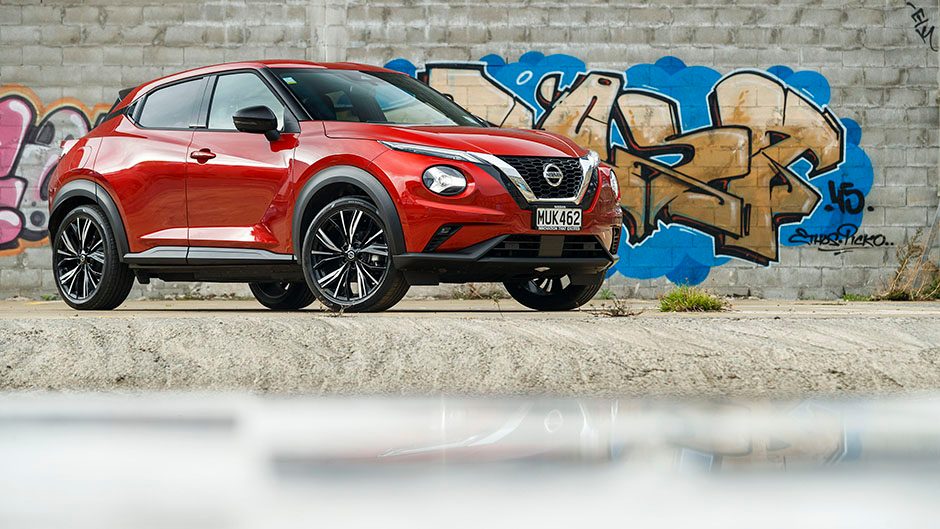 The entry-level ST goes for $32,990 while the middling ST-L costs $5000 more. But for that you get active cruise control, bigger 19-inch alloys, front parking sensors, moving object detection, ambient lighting, surround camera monitoring, three drive modes, part leather(ette) seat trim, and a seven-inch TFT screen between tacho and speedo, amongst other updates.
We'd almost pay the extra for the active cruise alone which works right down to a stop, though then cancels out but no big deal to reinstate once you're underway again.
This is a very busy area, still growing fast, and intensely competitive, but new Juke delivers where it needs to, and retains the quirky look of the original. Some cars I don't much miss after a week, but the Juke isn't one of them. So yes, bigger, bolder and most definitely better.
| | | | |
| --- | --- | --- | --- |
| Model | Nissan Juke Ti | Price | $44,390 |
| Engine | 999cc, IL3, T/DI, 84kW/180Nm | Drivetrain | front-wheel drive |
| Fuel Use | 5.8L/100km | C02 Output | 136g/km |
| 0-100km/h | 10.77sec | Weight | 1285kg |