It used to be that America's full-size pick-up truck market was worlds away from those in New Zealand. Nowadays it's a different story, with the Chevrolet Silverado and Ram 1500 sold locally, and the Ford F-150 rumoured to be en route. 
Could America's full-size SUVs be next on the radar for Australasia? Who knows. What we do know is that Cadillac's latest rig is one huge hunk of automobile.
Cadillac unveiled its new Escalade V over the weekend, marking the first time the brand's V performance arm has appeared attached to the Escalade nameplate.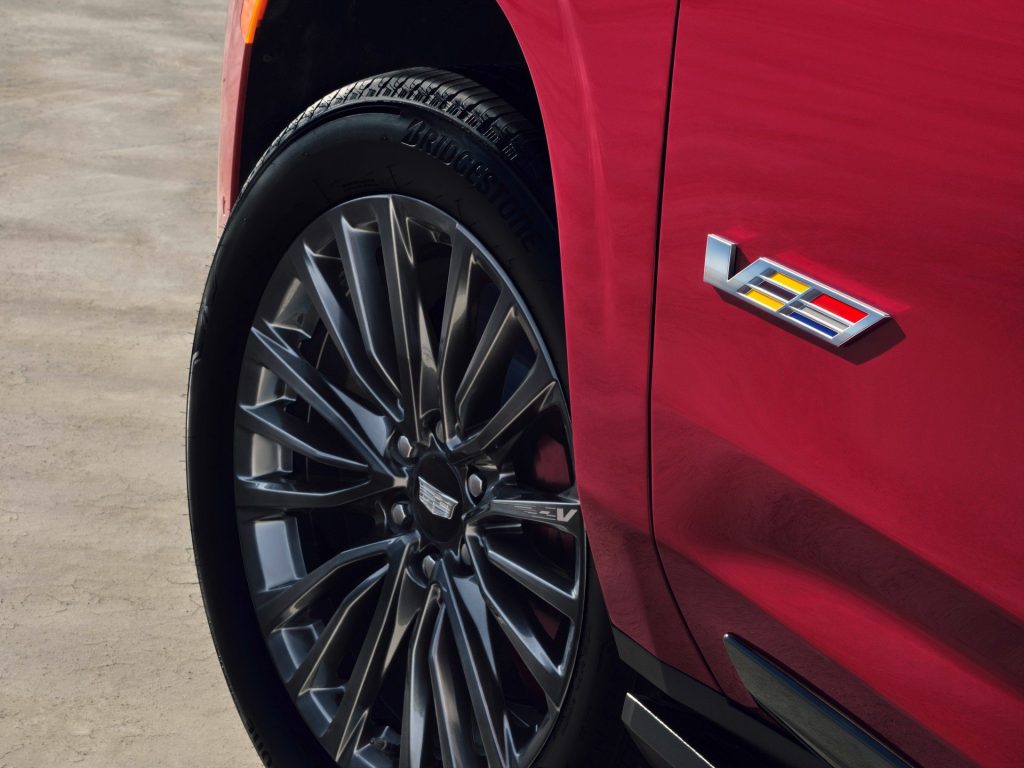 The Esky V gets a raft of performance styling tropes borrowed from other hotted up V models, including black wheels and an extensive chrome delete, a honeycomb grille, a bodykit, extensive V badging, beefed up side sills, and more.
Cadillac's unveiling was a part-one-of-two situation, with the American firm electing to show off the Escalade's exterior first, with an interior reveal coming later.
It also didn't unveil any of the model's performance changes, leaving plenty of questions about what lurks underneath the bold bodyshell.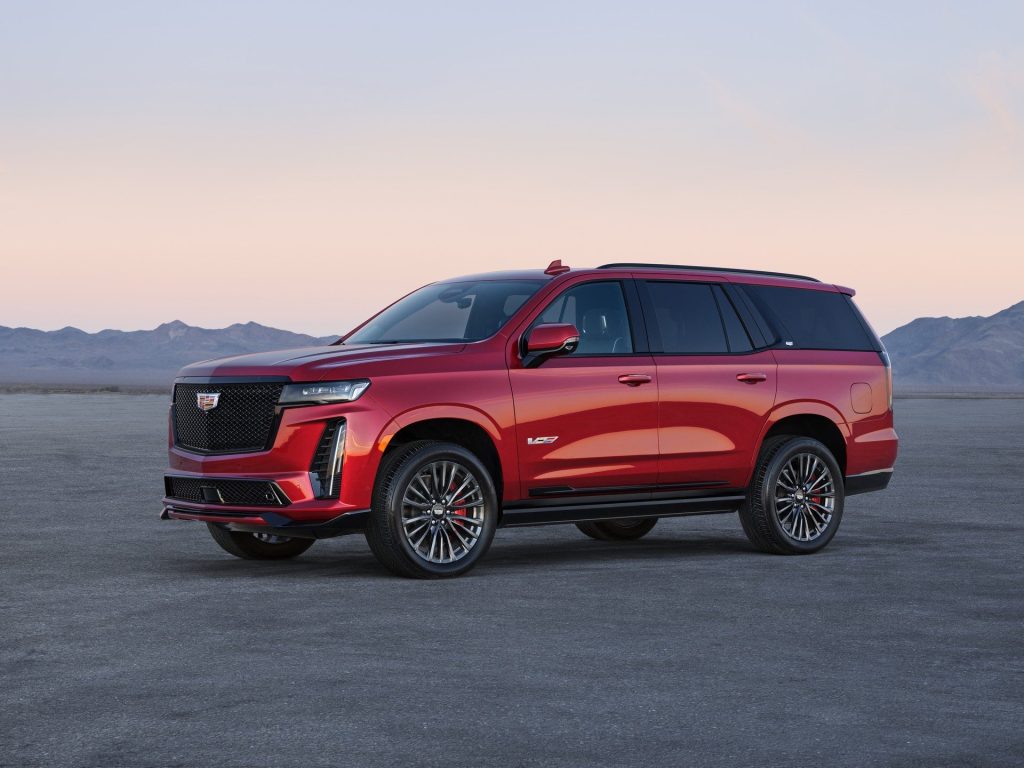 It's tipped that the model will utilise the 6.2-litre V8 from the Cadillac CT5-V Blackwing. In CT5 application, the 6.2 produces 498kW of power and 880Nm of torque, sending this excess to all four wheels via a 10-speed automatic transmission.
If the aforementioned powertrain comes to fruition, it will make the Escalade V one of the most powerful SUVs on the planet. For reference, that's 20kW more power than a Lamborghini Urus, and 70kW more power than a Jeep Grand Cherokee Trackhawk.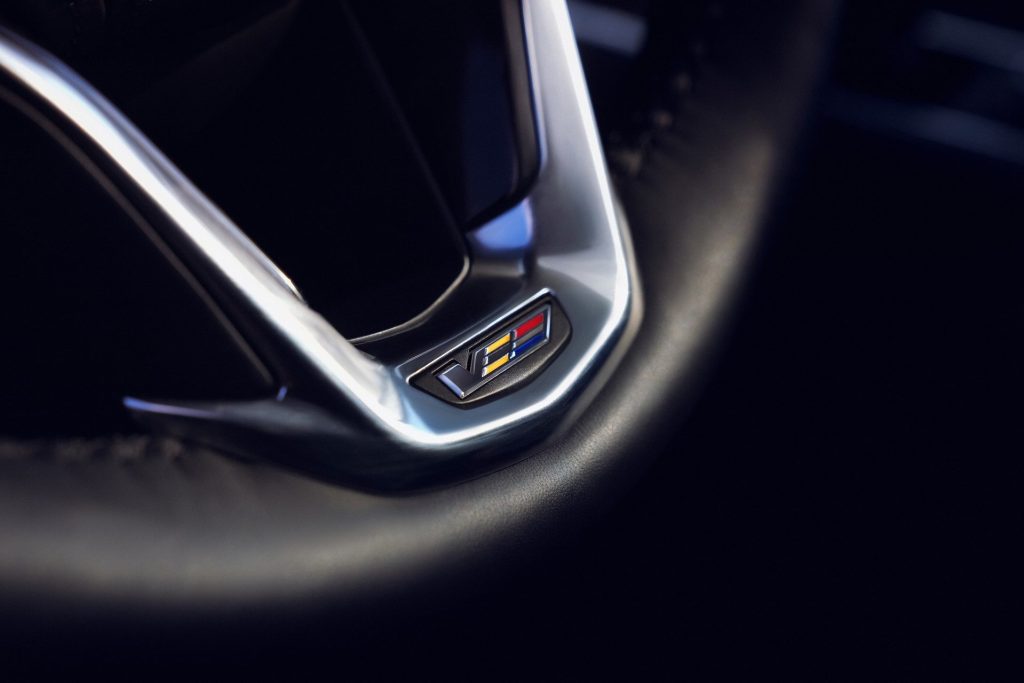 There are some performance upgrades that can be spotted in the supplied images of course. These include the much larger brake package and the quad-tip exhaust system.
It also appears to have a lower ride height than standard Escalade models, with a recallibrated air suspension package and magnetic dampers expected to be on the features list.