BMW New Zealand has confirmed that the XM Label Red, the M performance brand's most powerful model ever made, will go on sale locally at the end of this year.
The hybrid SUV is a significant vehicle for the German carmaker as its the first standalone M model since the M1 was launched in 1978.
While it may not be a mid-engined two-door supercar like its forbearer, there's no doubting its performance credentials.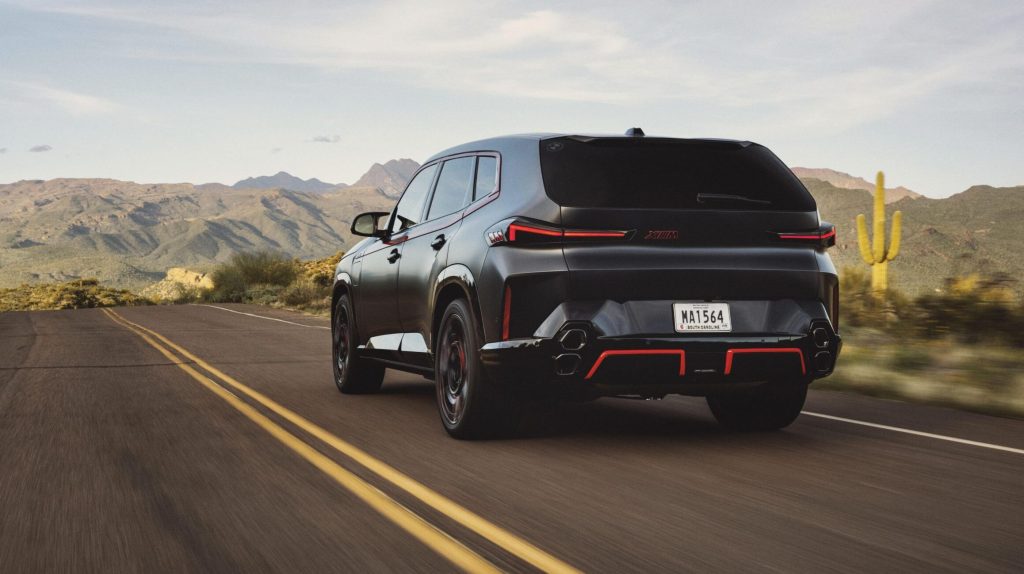 Under the bonnet sits a twin-turbocharged 4.4-litre V8 that makes 430kW on its own but when combined with the 145kW electric motor, total power output is upped to 550kW and 1000Nm of torque. That's 70kW more than the standard XM, making it the most powerful road-legal series-produced car in the brand's history.
Feeding the hybrid system is a lithium-ion battery mounted to the car's underbody that stores 25.7kWh of energy. It can also be used in fully electric mode to travel a maximum distance of 88km.
The Label Red takes 3.8 seconds to accelerate to 100km/h from a standstill and yet it consumes around 1.7 litres of petrol per 100km traveled.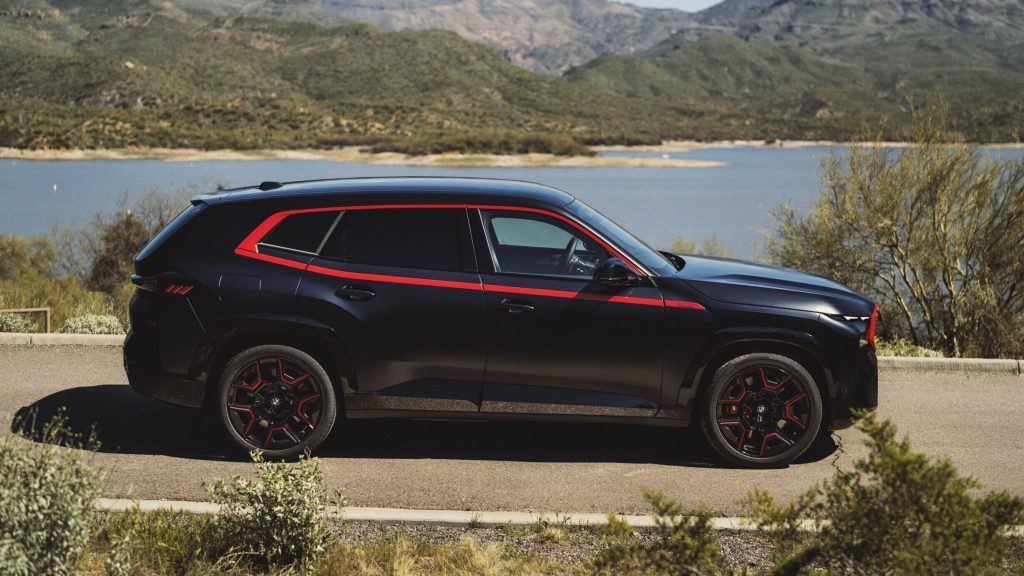 Underpinning the SUV is model-specific chassis tuning such as its adaptive M suspension which eliminates as much body roll as possible while cornering. It also comes with six-piston brake calipers up front and single-piston units at the rear of which stopping force is combined with the integrated hybrid braking system. Joining its all-wheel drive system is an M Sport differential too.
Distinguishing the Label Red from the standard XM is its red accent band that stretches along each side of the car and wraps around over the side windows. A black-coloured accent can also be specified for a more stealthy look too though.
Standard wheels for New Zealand-bound models consist of 22-inch light alloy units but 23-inch examples can be fitted at no extra cost.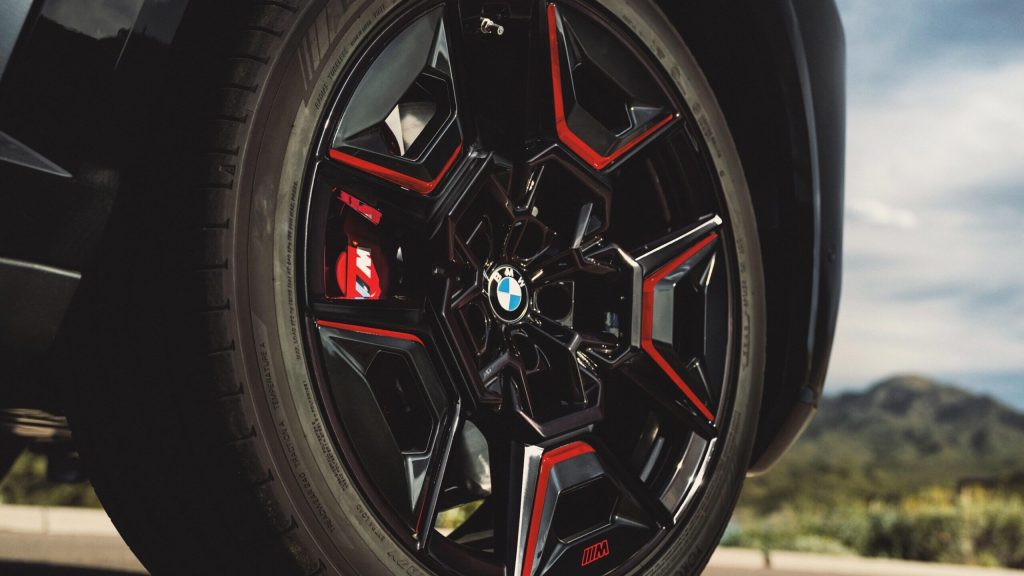 Customers will also have the choice of more than 50 paint finishes including the newly-added BMW Individual colours of Urban Green, Petrol Mica metallic, Anglesey Green metallic and Sepia metallic.
Inside, occupants can find multifunction seats, knee pads, exclusive M content on the model's curved display and a standard-fitted head-up display. A special feature found on the XM Label Red is the symbol identifying Boost Mode on the left-hand shift paddle.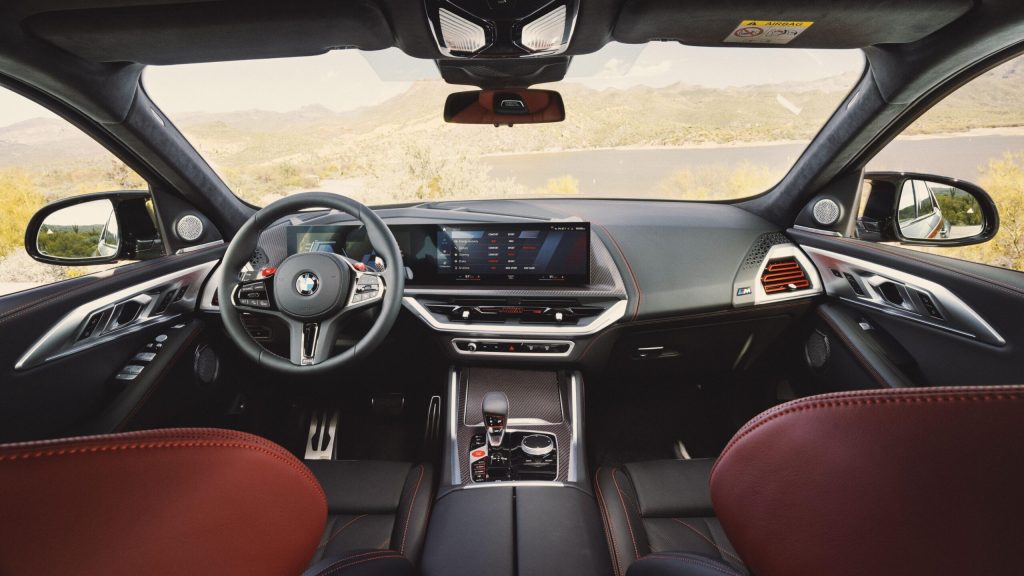 An exclusive version of the Label Red limited to 500 units will also make its way to our shores, but just five examples of this model will be available to Kiwis.
Pricing for the BMW XM Label Red is at $334,200 while the highly-limited XM Label Red Edition is $339,900, excluding on road costs.
The model is expected to be delivered to Kiwi customers in the fourth quarter of 2023.