Skoda is working on a new way to help pedestrians get across the road safely by turning the front grilles on its cars into illuminated crossing signals.
The feature is being tested out on the Enyaq iV at the moment, the brand's only fully electric offering, which doesn't necessarily need an opening at the front end.
Instead of the usual Crystal Face grille, you'll now find a series of LED strips which can each be controlled separately, allowing for unique animations to be made.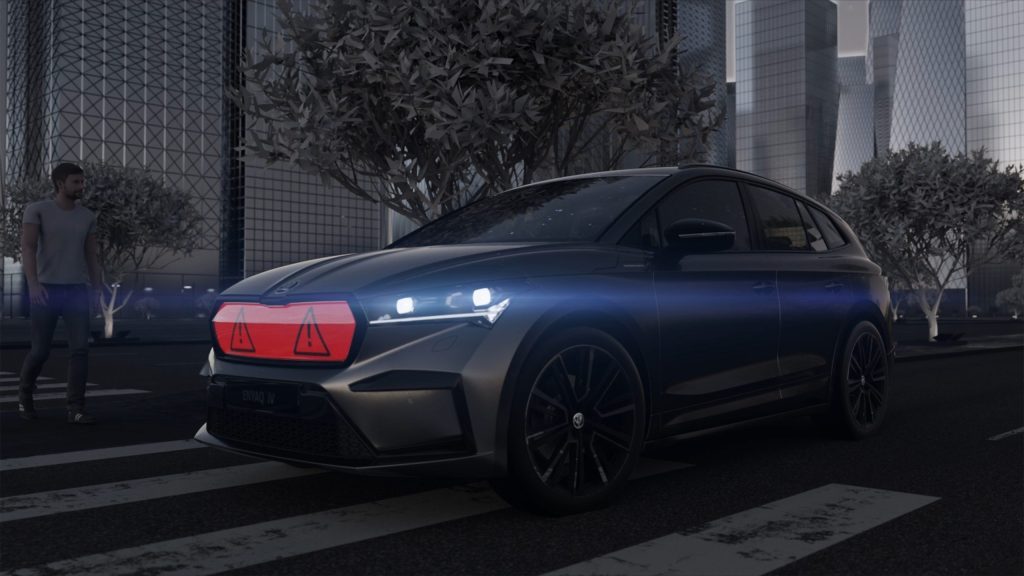 The way it works is, as the car approaches a pedestrian crossing, the Enyaq can tell those waiting on the side of the road that it can see them and once stopped, the grille will light-up with green arrows when the road is safe to cross. It will then illuminate to tell pedestrians the car is moving again.
Skoda is currently testing recognisable symbols such as green arrows, a green person, warning triangles, and a red triangle with a cross.
The driver also knows what's being displayed on the front of the vehicle with the information showing up on the car's screen inside.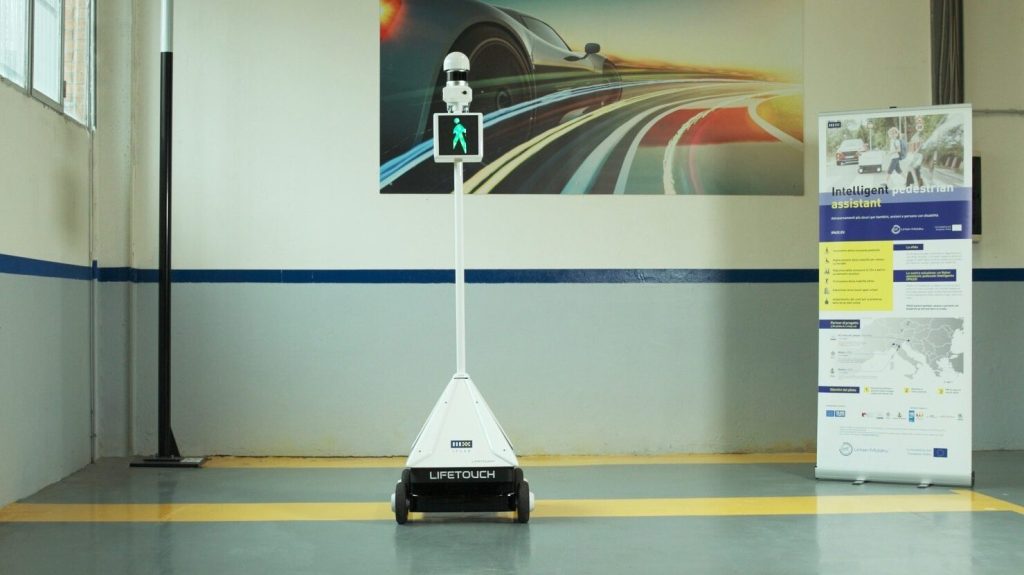 Also being tested as part of a wider trial is a mobile robot which deploys from the car and makes its way to the middle of a pedestrian crossing to act as a mobile traffic light for people. It's purpose is to help more vulnerable pedestrians like children or those with disabilities.
According to data from the Department for Transport in the UK, technology such as Skoda's light-up grille could help reduce the overall number of pedestrian injuries on the road.