BMW, the company that boasts an illustrious motorsport pedigree and uses the mantra that it's cars represent 'the ultimate driving machine', is prepared to go fully electric if required.
This is according to the brand's chief executive, Oliver Zipse. Speaking during a conference earlier this week, he said the brand is ready to make the switch as early as 2030.
"We will be ICE-ban ready. If a region, a city, a country gets the idea of banning ICEs, we have an offering," he said. 
Read more: Electric BMW iX3 to be priced from $114,900
Zipse did leave the door slightly ajar for electrification critics, subtly noting that he's not certain that such a ban is a good idea. "The BMW Group is not worried about this. Whether it's a good idea is another question… but we will have an offering," he added.
Although BMW could be seen as being behind some of its peers when it comes to confirming an end-date to its production of internal combustion engine vehicles, the brand has arguably been making just as many waves in terms of its focus on emissions.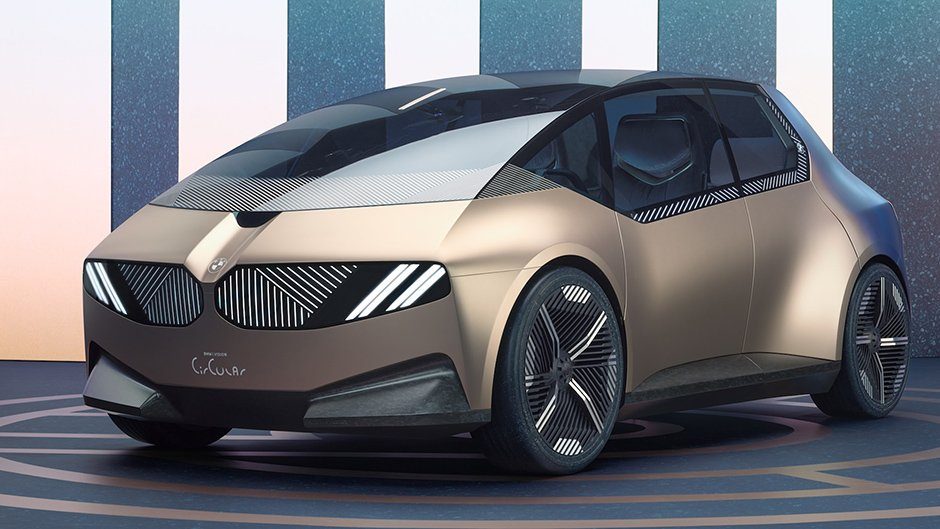 The iconic German roundel has been outspoken about its focus on making more of its cars out of recycled materials. This came to a head at the recent Munich Motor Show, where it debuted the wild looking iVision Circular; a car almost entirely made out of recycled and natural materials. 
Earlier this month, BMW also reaffirmed its investment in more environmentally friendly lithium. It confirmed plans to invest in Lilac Solutions; an American start-up investigating sourcing lithium from brine resources created by saltwater.
"By investing in Lilac Solutions, we are supporting technological progress in the field of lithium extraction, with a focus on responsible and sustainable methods," said Wolfgang Obermaier, BMW senior VP of Indirect Goods and Services, Raw Materials, and Production Partners.
"Innovative technologies provide better, more sustainable, and more efficient access to raw materials. By investing in startups, we are speeding up development of new technologies, stimulating competition and providing impetus that will make it easier for young companies to access the market."
It's also rolled out plenty of electric offerings this year, including the iX3, i4, and the controversially styled iX. While the brand is yet to commit to a full stop on ICE production, it has committed to 50 per cent of its global sales being electric by 2030.