It has been a busy year on the bike front with a broad cross-section of machine making the shortlist for the AMI Insurance NZ Autocar Bike of the Year for 2016. Which would prevail?
It has been a steady year for new bike introductions, though if the recent Intermot and EICMA international motorcycle shows are any indication 2017 will be mental. Several newcomers stick out as contenders for BOTY in 2016, a couple being learner bikes, which suggests that the LAMS sector is not only thriving here but also throwing up some genuinely praiseworthy machinery. That the LAMS bikes are holding their value second-hand also suggests they are popular.
Some LAMS bikes introduced this year were new, while others were facelifted versions of machines that debuted a few years back. Given their powertrains were not significantly changed, we opted not to include the CB500s from Honda amongst this year's contenders. Earlier in the year however, we got to check out Kawasaki's Vulcan S LAMS cruiser and found it to be not only a $13k surprise and delight ride but also a fine-looking example of the genre. Powered by a retuned 650 parallel twin, the lightweight cruiser goes well, stops in less road than any bike we've ever tested – that still holds true – and is comfy and handles well too.
That it remains our stoppie champion on two wheels may come as a surprise, given it only has a single disc up front. But light overall weight and the contribution made by the foot brake because of rearward weight bias means, unlikely as it seems, that it retains the crown of best stopping motorcycle at NZ Autocar.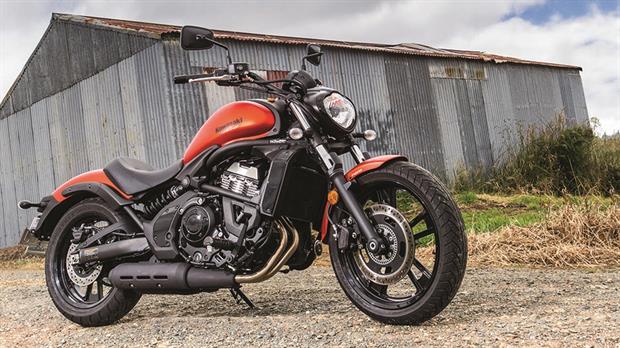 Most cruisers stop well for the same reason but most are also obese. The Vulcan's light(ish) 226kg wet weight is telling in this instance. For experienced riders, the bike can also be had in full-fat format for $1000 less but it misses out on ABS brakes.
This year we rode only one new superbike but it was noteworthy and memorable. This was the bike that for most of the year was in position one and two on the WSBK podium. Kawasaki's new ZX-10R has a fearsome reputation, as you might expect delivering 200hp to your right wrist but it's no tiger, the electronics making it a comparative pussycat to ride. Want something that decimates any track? Dial it up and go. The engine's stronger down low and up high, and it proved the quickest superbike we've ever tested, just a whisker off getting into the 2sec bracket 0-100. Roads were wet when we rode it, but with more sophisticated electronics and chassis tweaks it changes direction almost effortlessly, like a V-twin, and new Showa suspension can be tuned for almost any situation. Brakes are terrific too. We'd have this over an R1 and it rivals the S 1000 RR as well.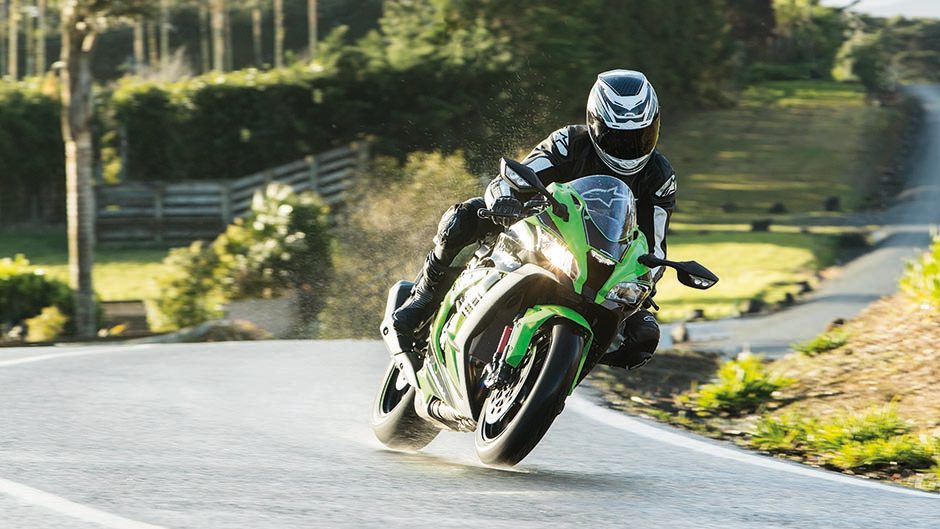 Another ridiculously talented offering at the other end of the capacity and price spectrum is Yamaha's reconfigured MT-03. What was once a 660 single now utilises a 321cc parallel twin engine, and like all modern MTs is lightweight. The wee learner bike with ABS costs a crazy $6699, $1300 cheaper than the mechanically similar faired R3. Looking street-smart, it out-drags the 300cc competition because it so ethereal. It also has a modicum of midrange, unusual in this class, stops, rides and handles with aplomb and deserves to sell by the truckload.
And while we're on about inspirational rides from Yamaha, we also got to sample its heritage offerings, the XSR700 (a LAMS bike) and the similar looking but vastly different, much sportier and quicker XSR900. Based on the MT-09 machine, this has the fueling wrinkles ironed out, and features a sportier suspension tune than the XSR700. Unlike that bike which grounds the peg feelers quite easily, you'd need to be on track to do the same on the 900. It goes like a spooked siamese, and would be amongst the quickest of the retro machines out there. Hilarious fun, and the engine is a crack up, lugging well down low and also revving to high heaven. If you can't quite afford a litre bike, this 850cc machine is a decent alternative. It's easy to customise too, if that's your thing.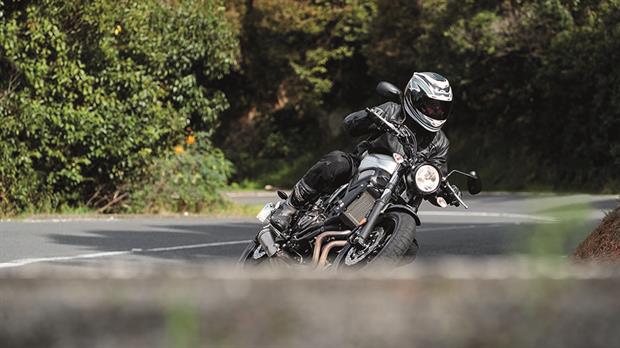 The XSRs weren't the only retro machines to impress this year, Triumph introducing its new family of Bonnevilles. Such was the popularity of these machines we couldn't manage to snaffle a ride on the 1200 twin. That's a pity because by all accounts it sounded like a real contender. The same could be said for Yamaha's outrageous looking MT-10, essentially an R1 without the bodywork.
We did however get a spin on the baby Bonnie, the Street Twin. We liked its predecessor and while the new machine is less powerful and not as quick, it's not like you'd notice, thanks to a marked increase in torque, and it is also significantly easier on gas. Moreover, it gets an electronics upgrade with ABS and TC standard, even if the gearbox still only has five speeds. Pleasingly, the price is virtually unchanged from 2009. Yet the look isn't, another modern retro take on Bonnies of yore. The detailing is nice too. It's also lighter overall, and its new frame puts a bit more weight over the front end. This is still a confidence inspiring ride, and this Brit cruiser shows those over the pond how it's done in terms of the cornering, leaning thing. The riding position is super-comfy too. Return to riding types will love this new Bonneville.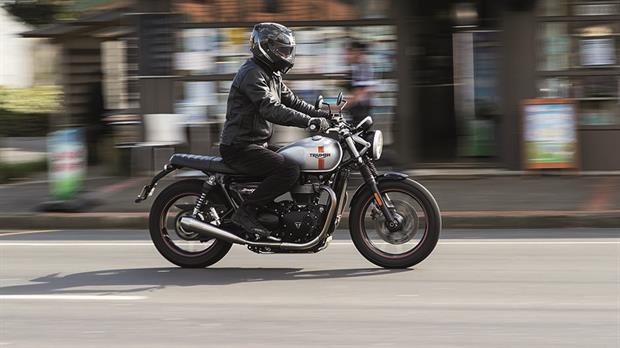 Finally, not one but a pair of bikes, both from BMW Motorrad's R 1200 range, the RS and R variants. Cancel that, make it three. Early last year we checked out the R 1200 RT and felt it was 'sorted'. We said then we couldn't wait for the RS sport tourer version which duly arrived, but not until this year. The RS and its R roadster sib essentially inherit the water-cooled R 1200 GS engine, so get a significant hike in power and a bunch more speed too.
Like the RT, RS kind of does it all too, being the complete sport tourer. With heritage dating back to 1976, this latest iteration is all modernity, with electronic suspension, traction control and ABS, three engine modes, cruise control, trip computer, and height adjustable screen. It even has heated grips and keyless ride.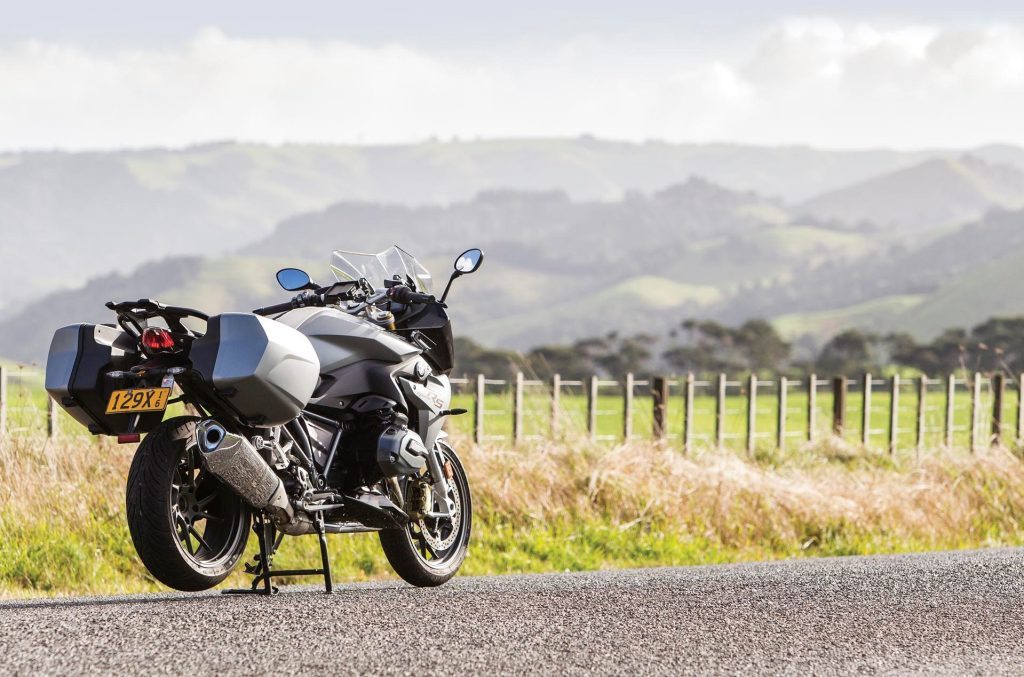 Its 92kW/125Nm 1200cc flat twin engine is a gem, torque issuing forth in waves from 3000rpm, or 100km/h in top gear. Drive is by shaft, for minimum maintenance. Like the engine, the gearbox is syrupy smooth. And the bike is stealthy quick, while also being easy on juice, much of the time running in the fours (litre/100km).
All the aforementioned is good but the ride and handling are perhaps the highlights. Weight is carried centrally and low and the bike is nicely balanced; you're quickly doing feet-up U turns, and checking out lean angles. It turns readily and holds a line well, even through lumpy corners. Adjustable suspension means you can dial up the right setting for the surface underfoot, and the plush seat adds to the sumptuous nature of the ride. Choose the RS ($28,490) for sport touring or the $26,490 Roadster if you've a mix of commuting and other duties.
Sometimes slow and considered evolution of a concept pays dividends and that's the case with BMW's R 1200 line-up, the 2016 AMI Insurance NZ Autocar Bike(s) of the Year.